Londoners are made of stern stuff, and it seems we've developed quite the taste for offal. Eating the organs and entrails of animals isn't for everyone, though, and even those who like their steaks rare balk at the sight of kidney, liver or gizzards. For others, it's heaven. The strong flavour of offal and unusual, challenging textures can be a delight to the culinary adventurer. Would you eat London's most gruesome offal dishes?
Barshu
Sichuan restaurants are always a good bet when it comes to sating the offal fiend in your life. The Chinese have never shied away from the slippery wobbles of organs, and indeed extend their appreciation to chicken feet and ducks' tongues. Tripe is also a mainstay, and one we find a little challenging, depending on how well they've erm, cleaned it. Once you've had a musty piece, there's no going back, no matter how much chilli oil and Sichuan pepper covers its honeycombed innards.

Deliveroo now from Soho | Deliveroo now from Soho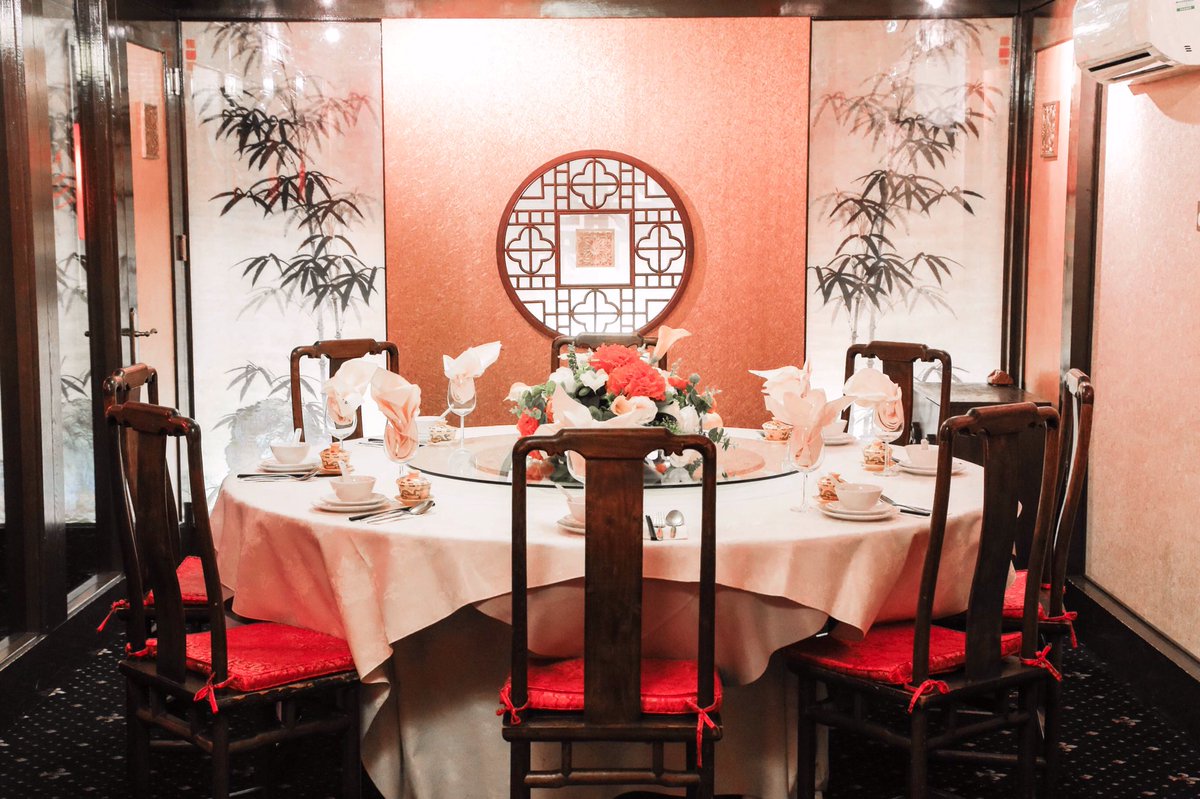 St. John Bar and Restaurant
This British restaurant is famous for its 'nose to tail' approach to eating animals and its plate of neolithic marrow bones, roasted until their centres are soft and wobbly. The marrow is then served with toast and a sharp parsley and caper salad, to provide contrast to all that rich fat.
There's plenty more to choose from on the innards front however, and a quick glance at the menu has just revealed dried, salted pig's liver, kid faggots and a rabbit pie with added trotter. We can also recommend picking up a pouch of their take-home product, trotter gear, which is like a super rich stock full of gelatine and meaty nuggets - it'll do wonder for pies, gravy and the like.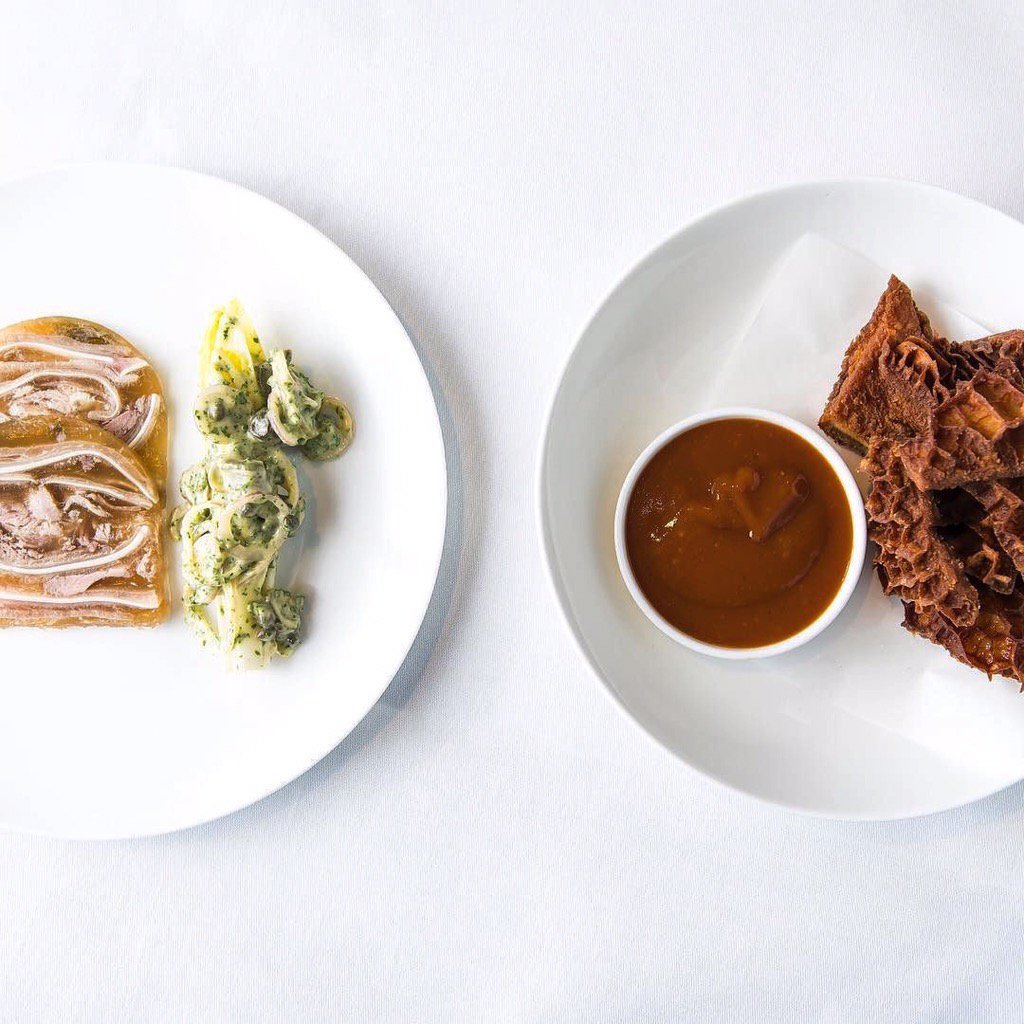 The Drapers Arms
Foodie pub The Drapers Arms serves some fantastic pub grub, all year round. It's known for a solid menu with a British focus, and their roasts are particularly splendid. You'll find the odd bit of offal here and there, but once a year, the pub plays host to an evening dedicated entirely to the bits many people don't want to eat. The event is called Glandstonbury (see what they did there?) and its organised by head chef at Brunswick House, Andrew Clarke. Ten guest chefs take part, cooking ten different offal dishes. A recent menu included a salad of raw ox heart and a crispy duck tongue bun. See The Drapers Arms website for dates.
Testi
The name gives a clue that this isn't just another Turkish ocakbasi. Testi does serve the traditional meze and grilled meat dishes, certainly, but there are other, 'speciality'dishes on the menu. Why not take the chef's recommendation and order a plate of pan fried testicles? Lamb bollocks are fried with onions, mushrooms, mixed peppers and tomatoes, then served with the restaurant's special spicy sauce. No, that last part isn't a euphemism.
38 Stoke Newington High Street, N16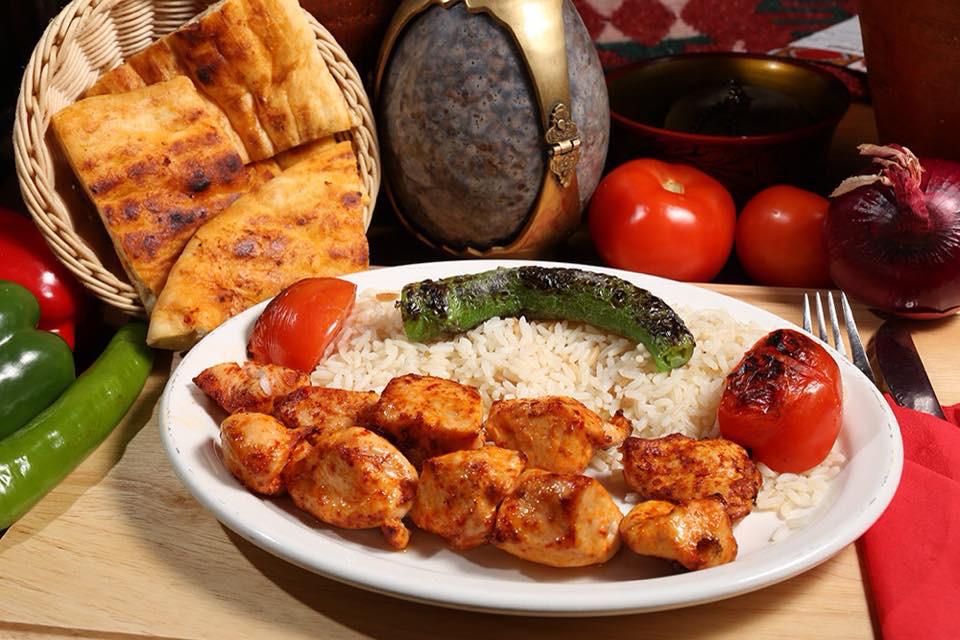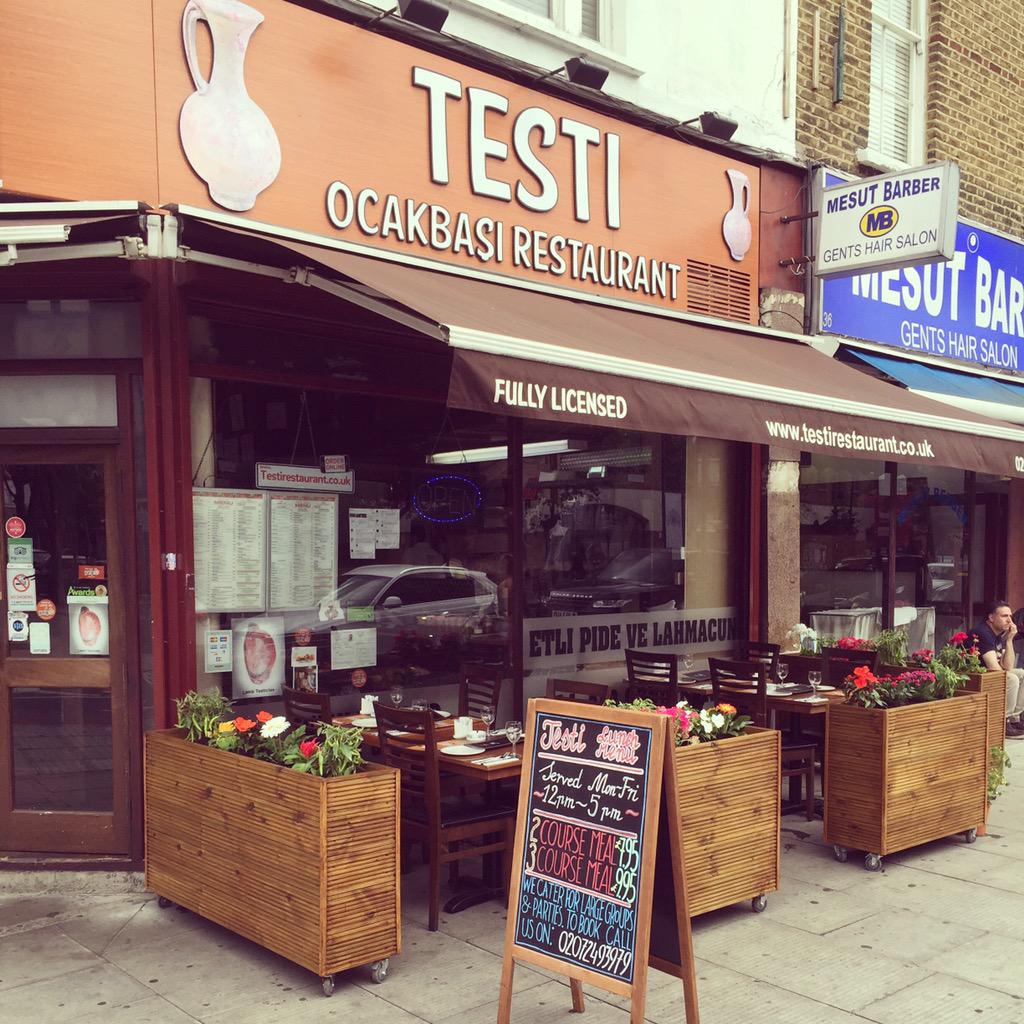 805 Restaurants
Peckham is the place to head if you fancy trying some Nigerian food, and this restaurant on the outskirts is now famous thanks to Star Wars actor John Boyega taking his new pal Harrison Ford there for a slap up meal. We suggest trying the diced cow's foot (nkwobi), which is possibly one of the most sticky, gelatinous dishes we've ever consumed. Gizzards are also available.
Spice Village
There are plenty of great (and cheap) Indian regional restaurants in Tooting and Spice Village is no exception. The masala fish is famous for good reason, but a mosey around the menu reveals other treasures. Goat trotters make an appearance (something we've not seen anywhere else), and on weekends only, there's a special dish of brains, cooked with tomatoes and spices in a karahi. The texture of brains really is an acquired taste - they're wobbly and creamy all at once. The most challenging of all offal?
Deliveroo now from Tooting
Smoking Goat
Smoking Goat does something called 'offal Mondays' and boy, are they worth checking out. We loved their duck offal larb, a dish of chopped duck offal with herbs, seasonings and plenty of chilli (more commonly made with pork) and their fish head curry for two is a fragrant delight. Are you brave enough to take on the eyeball?
Black Axe Mangal
This famously loud and small Islington kebab joint is a challenge for all the senses. A small kitchen knocks out dishes from a wood fired oven decorated with tributes to the band Kiss. The music is cranked up and the flavours are huge to match. We absolutely adore their lamb offal flatbread, to the point where we'll travel considerable distance across London when the craving strikes. A potato flatbread is freshly fired in the oven, then topped with chopped lamb offal and mince, finished with yoghurt, onions, chilli sauce and parsley. It delivers a real smack around the chops, in terms of heat but also just full on flavour.
Deliveroo now from Islington
Smokestak
For an entry level offal adventure, head along to one of London's finest barbecue restaurants near Shoreditch High Street. The menu is mainly brisket, ribs and the like, but do consider starting with a dish of crispy pigs' tails. Never eaten a pig's tail? They're a great combination of gelatinous and crunchy, coated in a sticky sweet BBQ sauce that'll keep you dipping your paws in for more.