Things to do this weekend is sponsored by South Bank London.
All weekend
CREATIVE SQUARE MILE: Hackney WickED is opening doors of London's concentrated creative community for visitors to explore the labyrinth of artist studios spaces and venues across Hackney Wick & Fish Island. Hackney Wick, free, book ahead, 28-31 July
ICY CHALLENGE: Cycling enthusiasts taking part in the Prudential RideLondon-Surrey will engage in some post-cycling recovery by submerging their legs in 1 metre of icy water at the Amstel Cold Tub Pub. And once they have, so can you — if you dare (or just have a giggle at those giving it a try). Royal Opera Arcade, free, book ahead, 29-30 July
THE MAGNIFICENT SEVEN: That's the name of these seven cemeteries built in the suburbs of London from 1832 to 1841. Experience their distinctive character and learn why they became popular public spaces in this photographic exhibition. Ziferblat (Shoreditch), £5, just turn up, 24 July-4 August
JAZZ HANDS: London's Walpole Park sees the return of Ealing Jazz Festival showcasing a mix of world-renowned artists and local talent. Walpole Park (Ealing), £11, book ahead, until 30 July
SPORTING DOMINANCE: How is Usain Bolt is the fastest man alive? Delve into the science of athletics where speakers will explore what factors explain the dominance that Jamaican sportsmen and women display on the track. University of East London (Stratford), £10/£7, book ahead, 29-30 July
Saturday 29 July
DISCOVERING INDIA: Discover the stories of the Indian princesses turned secret agents and suffragettes in this specially curated walk by Camden Tour Guides around Bloomsbury. You'll visit London locations which celebrate the influence and contribution of Indian culture. Meet at Russell Square Station, free, book ahead, 11am
SECRET VAUXHALL: Alright, Vauxhall probably doesn't sound like the most exciting place to go and visit — but this tour will reveal all the local gems, from tropical community gardens to the animals at Vauxhall City Farm. Vauxhall, £4, book ahead, 11am-2pm
GIANT SNAILS: Get up close and personal with all manner of bugs and critters at Greenwich Park as part of the Giant Snail Tour, and learn more about how we'd struggle to survive without bees, butterflies, worms and... spiders. Great for kids and the family. Greenwich Park, free, just turn up, 11am-3pm
STREET EATS: London's biggest halal food festival comes to the East End, complete with an alcohol free bar, lawn games, giveaways and live music. Old Spitalfields Market, free entry (£2 donation suggested), book ahead, 11am-9.30pm
SECRET ESCAPE: Head to a secret location in south London for Lawndaze, an eccentric English tea party set in and around an 18th century manor. Think 'festival' without the mud and epic queues for the loo. A hidden Enchanted Forest nightclub will top off a day of afternoon tea, lawn and escape games, and a pool party. What's not to love? Secret location, £69, book ahead, 1pm-3am
---
Sponsor message
Turn your stuffy office daydreams into #SouthBankDreams this summer
Summer has finally hit London, which means it's time to pull up a deck chair, order a Pimms and let the little ones loose with a bucket and spade — and you can do all this without leaving the city.
Head to the South Bank, where you'll find the world's fastest inner city zip wire (just follow the shrieks of joy and fear) plus awe-inspiring circus acts, cute pop-up bars and the all-important Southbank Centre Beach. Some poor sod had to shift 85 tonnes of sand to this spot by the Thames, so it'd be rude not too.
Whether you're an art fiend, an adrenaline junkie or just want a day out in the sun that won't cost the earth, the South Bank has something for all ages and tastes. Make your #SouthBankDreams a reality now.
---
Sunday 30 July
ICE WELLS: A lack of mechanical refrigeration meant ice had to be kept underground in early Victorian times. This is a rare chance to take a look at the storage wells underneath the London Canal Museum. London Canal Museum (King's Cross), free with admission, booking recommended, 10am-4.30pm
FRESH AIR: Escape the inner city and head out for a walk at Gunpowder Park, once the home of a munitions testing site — but no more. Now a favourite with people, wildlife, and the art community, the park is the first stop on the guided walk as part of Lee Valleys' 50th Anniversary celebrations. Meet at Gunpowder Park, free, just turn up, 10.30am-12.30pm
CLOCK TOWER TOUR: All true Londoners love a good view of our city. Climb the 220 steps to the top of the Caledonian Park Clock Tower for a spectacular one. Caledonian Park, free, just turn up (first come first served so get there in plenty of time), noon-4pm
GARDEN THEATRICS: Immerse yourself in a family-friendly performance of The Rose and the Bulbul where you'll be led through a Mughal garden and the statues will come alive. Rose and the Bulbul journey into each other's past through music and story-telling, and come to finally understand their present. Lauderdale House, free, book ahead, performances at noon/3pm
WAR PERSPECTIVES: Find out why artists paint places of conflict, and how they offer unique personal perspectives on war and its impact on land and people. War Paint is a temporary exhibition at the National Army Museum, and there are free guided tours every other Sunday. National Army Museum (Chelsea), free, book ahead, 2.30pm-3pm
Funzing
Fun things to do with our friends and sponsor Funzing.
Talk: Is MDMA The Future of Therapy?
Ben Sessa is a child psychiatrist, who takes a developmental perspecitve on adult mental disorders and addictions. He's started looking at the benefits of MDMA therapy, which he believes is psychiatry's best opportunity for a therapeutic breakthrough. His talk focuses on using MDMA to tackle alcohol abuse and PTSD.
Get tickets
Talk: Neuroscience of Relationship Success
Relationships are not easy. Each of us has completely different brains, which affects our thinking, communication and different reactions to the same events. Problems occur when we try to understand other people's behaviour using only our brain. Often, even if we understand that we are different from another person, we still feel lost and misunderstood, affecting our own wellbeing and health in the relationship. In order to change that we need to look at the place where it all starts and ends, our brains, to understand what the recipe is for successful relationships.
Get tickets
Lecture: The Science of Psychedelics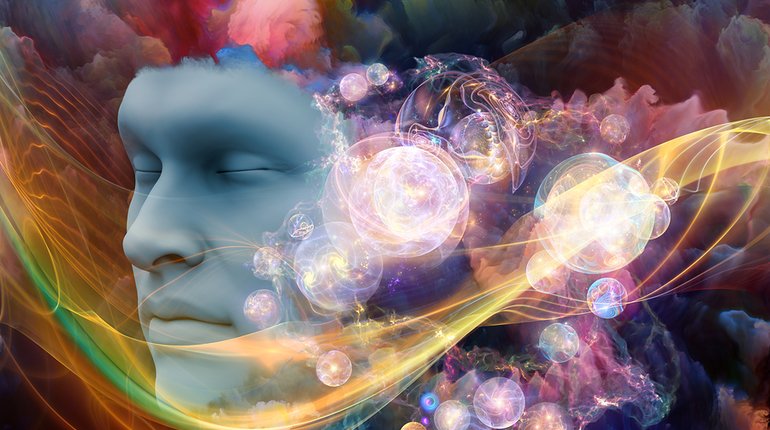 Scientific research is no longer afraid of psychedelics, now studying how they affect the weirder aspects of human consciousness. LDN Talks @ Night present Dr David Luke, and engages in current study into pyschedelics and their historical use in shamanic rituals. Be prepared, you might leave with more questions than answers.
Get tickets