What we're reading:
Things to do:
WASTE LESS LUNCH: Did you know that the average family squanders £810 a year on food waste? Find out how to save yourself some serious dough (and help save the planet in process) while tasting grub made entirely from leftovers. Ridley Road Market, (Dalston), free, just turn up, 10am-3pm
WILD CHILD FESTIVAL: Watch out Glasto, because there's a new festival in town. And this one has unicorns. This boutique offering is especially for kids, featuring Bebop Baby dance parties, circus skills workshops, unicornology and a dinosaur land. Trevor Bailey Sports Ground (Dulwich), £20, book ahead, 10am-5pm, until 19 August
ATTITUDE 300: The world's biggest gay media brand marks its 300th issue with a exhibition of its 60 favourite covers. From George Michael to the Duke of Cambridge, see the icons that have graced the front of Attitude magazine from 1994 to the present day. Hospital Club Gallery (Covent Garden), free, just turn up, 10am-6pm, until 19 August
FATTY: Roscoe 'Fatty' Arbuckle was — literally and figuratively speaking — Hollywood's biggest star, until the mysterious death of silent film star Virginia Rappe in his hotel room brought his career crashing down in the form of a highly publicised murder trial. See one of early Hollywood's biggest scandals dramatised. The Monkey House (Holloway), £10, book ahead, 4pm/7.30pm, until 25 August
---
An invitation to Londonist's beer launch party
Love London? Love beer? Then we've got some very exciting news to share. Londonist has teamed up with the talented folk at Fourpure Brewery to create our own unique, Londony brew. And we want to you to celebrate its launch with us. So go on, join us for an epic party at the Fourpure brewery on Sunday 16 September. There'll be live music, the chance to win some Londonist swag and, naturally, lots and lots of beer. More deets and booking info can be found here — and you can book tickets here.
---
THE DRAG BALL: Condragulations to all the London-based Ru Paul fans out there, because you're invited to a ball featuring some of the most fabulous queens from drag race history. There'll be eye popping performances from Alaska, Violet, Phi Phi O'Hara and more. Plus, your ticket gets you into the Madonna-themed after party. The Clapham Grand, £35, book ahead, 7pm-10pm
PAINTFIX: Uncork your creative side at this boozy art class, where a professional instructor will guide you through painting your own masterpiece while you guzzle a glass of wine or two. Theatre Deli (Broadgate), £10, book ahead, 7pm-10pm
LOS CAPIVARAS: With a musical style described as cinematic psych rock, international five-piece Los Capivaras will take listeners on an audio odyssey. See them perform live at Hackney Wick's former sausage factory. Grow, free, book ahead, 7pm
GO BATTY: Learn all about the bats who call Lee Valley Park home at this illustrated talk from Essex Bat Group before venturing off after dark to see them for yourself.  Lee Valley Park Farms, £5.50, book ahead, 7.30pm-10pm
BOAT PARTY: Dance party purveyors Tropical Popsicle have commandeered a boat for a tropical-flavoured trip down the Thames at sunset. They'll be welcoming Marma Boog, Tom Noest, and their resident DJs aboard to keep you grooving way past your bedtime. Festival Pier (Waterloo), £15, book ahead, 8.30pm-1am
Good cause of the day
Take the kids to meet a mermaid and do your bit to help protect the world's sharks. Mermaid Deepblue will be swimming up to G-West Gallery, which is also hosting her underwater photography exhibition. It's only a couple of quid to get in, and all the proceeds will go to Shark Trust.
Fun things to do with our friends and sponsor Funzing...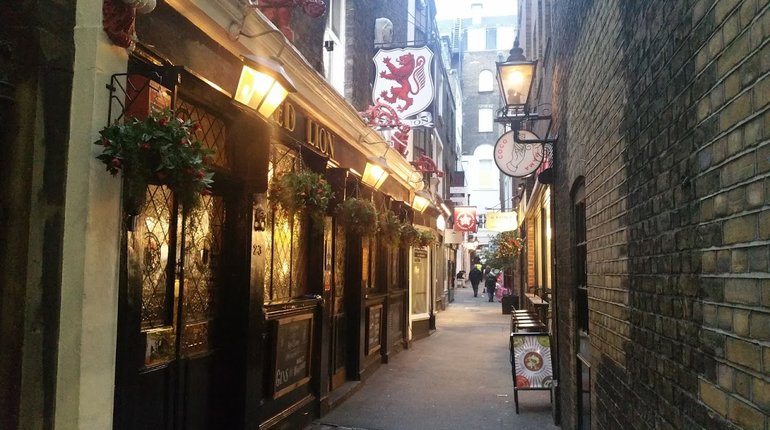 London is a city of incredible transformation. With structural remains that date back to ancient history still in existence, this unique walking tour takes in Lost London in all its former glory. From the Titanic booking office to the graveyards of man's best friend, you'll discover the weird and wonderful places that used to exist in the capital but are now only committed to memory. Using old photographs, newspaper cuttings and stories from the past, you'll be amazed at what has largely been written out of our history books... Get tickets
Take to the waters and glide about in this beginner paddleboarding session. By the end of it, you'll be standing up and paddling solo, and there's plenty of help on hand to improve your technique. Change of clothes required. Get tickets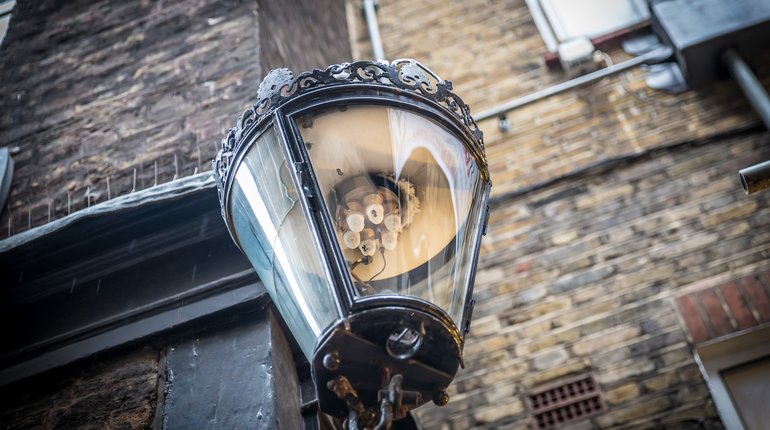 How well do you really know London? Visit the streets that inspired Harry Potter locations and see London's most superstitious hotel. On Matt's tour you will explore hidden places and discover stories unknown to even the most knowledgeable of Londoners. Get tickets
If you've never paired ceramics and prosecco before, why on earth not? It's a match made in heaven as Sam and Diana, co-creators of 'Make Your Own', prove at their wonderfully welcoming ceramic painting workshop. Pull up a stool, don an apron and get to work on your very own mug, plate, tile, bowl or ornament. They provide the ceramics as well as a selection of patterns, and will show you exactly how to transfer designs and paint to your heart's content. It's BYO so feel free to pop the prosecco and enjoy the company of like-minded Londoners as you get stuck into your creations. Get tickets