Things to do today is sponsored by Alexandra Palace.
What we're reading
Things to do today
TFL DESIGN: TfL does more than provide our capital with a great transport service — we love their eye for design too. TfL is launching an exhibition of Underground-inspired brooches for Clerkenwell Design Week, and hosting a pop up shop to showcase them, along with new designer collections spanning from bike bags to coasters and cushions to cufflinks. St John's Square, free, 10am-5pm
PAINTING POLITICS: Layla Andrews, exhibiting the best of her politically-inspired artwork from the last five years, has even received praise from Barack Obama on her vibrant and energetic pieces. Oxo Tower, free, just turn up, until 29 May, 11am-6pm
DOING THE SUMS: Apparently maths can make you fly — well, not quite, but find out how maths can at least make it seem so, and explore how such principles can be used beyond special effects, in the reconstruction of crucial information in satellite images of our earth to the renovation of digital photographs and medieval artwork. Museum of London, free, just turn up, 6pm-7pm
SENSE SAFARI: Follow your nose on this sensual adventure through Greenwich, discovering secret haunts whilst learning how to discern and capture the scents and smells of this delightful corner of London. The Flower Hut, £20/£12, book ahead, 6.15pm-7.45pm
CAFE SCIENTIFIQUE:
Despite making up 95% of the total energy content of the universe, dark matter is
elusive and little understood
. Join Dr Thomas Kitching and learn how plans for a dark matter map aim to help us look back in time over three quarters of the age of the universe. The Royal Society, free, just turn up,
6.30pm-8pm
---
Sponsor message
Food, views and booze: check out StrEATlife
This summer, a street food and craft beer extravaganza is coming to one of London's most iconic venues. The grounds of Alexandra Palace will host the StrEATlife festival over a selection of weekends, offering stunning views, global street food and an epic range of ales and cocktails.
Whether you're into BBQ meats and bao buns, artisan ice cream or vegan burritos, StrEATlife will have something to make your mouth water. With music from Amozonica, Brasstermind and Reggae Roast among others, this is the perfect set up for a summer weekend.
Find out dates, times and more information on traders here.
---
FUTURE OF TRANSPORT: London's built environment professionals host a forum for radical thinking about the future of infrastructure in the capital, looking at how we can learn from international examples, what is next for London and more importantly, how we can build it. New London Architecture, free, just turn up, 6.30pm-8.30pm
POSTMODERNISM: While not everyone's cup of tea, some believe postmodern buildings such as the infamous Number One Poultry are worth keeping around. Hear from the architects of some of these buildings and why they should be celebrated. Royal Institute of British Architects, £9, book ahead, 7pm-8.30pm
SKETCHDATING: Single? Got a face? Put pen to paper and join in with a range of fun drawing activities on this fun dating evening, including speed portraiture, colouring and balloon art. If you're lucky, you might even get someone's number by the end of the night. Drink Shop & Do (King's Cross), £15, book ahead, 7pm-9pm
SHIP SHAPE: While most think of somewhere like Portsmouth or Plymouth as major shipbuilding centres, few are aware of the role London played in this great industry. However, when the Thames retreats, we can see evidence of how just much nautical activity happened here. Discover the history of London's shipbuilding and shipbreaking past at this free community lecture. MOLA, Mortimer Wheeler House, free, just turn up, 7pm-9pm
AMERICAN CARNAGE: We can't even pretend to understand the inner workings of Trump. Join a panel of experts to uncover what he really wants – and how he plans to get it. Will he "make America great again"? Or should he make the rest of us very, very worried? Conway Hall, £16, book ahead, 7pm-9pm
Art review: virtual reality history
Artist Mat Collishaw has recreated the first significant exhibition of photography, put on by William Fox Talbot in 1839. But this show can only be accessed by putting on a virtual reality backpack and walking around as a white room springs to life — including the odd mouse scuttling across the floor. Mat Collishaw: Thresholds at New Wing, Somerset House. Until 11 June, £4.50. ★★★★☆
Art review: modern vanitas
Alexander James is a master photographer and this show contains the full spectrum of his works. From his earlier works of people and still lives underwater to his latest abstract photographs of flowers. These otherworldly artworks are beautiful. All Icons Are False - Alexander James at D-Contemporary, 23 Grafton street, W1S 4EY. Until 30 May, free. ★★★★☆ (Monday-Saturday)
Theatre review: world premiere tops eclectic mix
This Royal Ballet quadruple bill is highly varied as The Vertiginous Thrill of Exactitude and Tarantella show classical ballet at its most frenzied and folksy. Strapless is the first revival of Christopher Wheeldon's 2016 creation, but Liam Scarlett's Symphonic Dances is a world premiere. Set to Sergei Rachmaninov's eponymous masterpiece, it features an outstanding performance from Zenaida Yanowsky (who shares the lead role with Laura Morera). Yanowsky can be fiery, dynamic, noble or graceful while a minimalist aesthetic of red and black complements the stunning ensemble dancing. Royal Ballet Quadruple Bill, Royal Opera House, Bow Street, Covent Garden, London, WC2E £4-68 18-31 May ★★★★☆ Sam Smith
Good cause for the day
WALK TO BRIGHTON: Mental health charity Mind hosts a sponsored 100km walk, jog or run (whichever suits you) from capital to coast, featuring breathtaking scenery, challenging climbs and perhaps a few rest stops along the way. Richmond, £40/£56, book ahead, Saturday 27 May
Fun things to do with our friends and sponsor Funzing...
London is a city of incredible transformation. With structural remains that date back to ancient history still in existence, this unique walking tour takes in Lost London in all its former glory. From the Titanic booking office to the graveyards of man's best friend, you'll discover the weird and wonderful places that used to exist in the capital but are now only committed to memory. Using old photographs, newspaper cuttings and stories from the past, you'll be amazed at what has largely been written out of our history books... Get tickets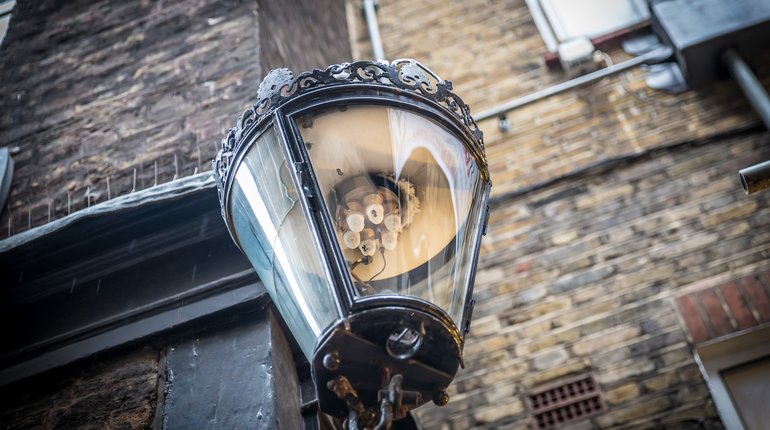 How well do you really know London? Visit the streets that inspired Harry Potter locations and see London's most superstitious hotel. On Matt's tour you will explore hidden places and discover stories unknown to even the most knowledgeable of Londoners. Get tickets
Join a full moon ceremony and uncover how to fully appreciate the cycles of nature, and how these align with the cycles of our own bodies. Simply, the full moon is a time when our energy peaks - a time of fruition, a time of perception, a time of strength. In this ritual experience, Ena and Gammadian will take you on a beautiful journey guided by the moon, lead a guided meditation and create a safe space in which to reflect, relax and grow in the company of like-minded people. Get tickets
We all know Soho is changing - and fast. But does the Soho of decades past - fiercely independent, occasionally seedy, always flamboyant - still exist? Antony Robbins claims it does - if you know where to look. A former director at the Museum of London, Robbins now leads walking tours of Soho, delving into the area's past and present. His Sex, Death and Shopping tour covers scandals of yesteryear through to present-day erotica - taking in hidden gardens, sinister histories, and little-known facts of famous places. A bit sinister. A bit salacious. And exceedingly well-tailored. It's a tour to have you falling in love - or lust - with this part of London all over again. Get tickets