Things to do today is sponsored by Tasting Sicily.
What we're reading
Things to do today
PRIVATE MADE PUBLIC: A new display opens at Dulwich Picture Gallery, celebrating the 200th anniversary of London's oldest art gallery. Central focus is what is believed to be the oldest picture of the gallery's interior, a watercolour dating back to 1830. Dulwich Picture Gallery, £8/£7, just turn up, until 4 June
REFUGEES WELCOME: Who Are We? is a project that explores multiple crises of identity in Britain today, by inviting artists from all around the world to contribute to activities, installations and events. Tate Modern, free, just turn up, 14- 19 March
MATHEMATICAL MATERIALS: The materials designed today go far beyond the basic types that humanity grew up with like wood and stone. These new materials are complex and don't always act like the sum of their parts. Professor Chris Budd investigates how maths can hold the answers to these materials. Museum of London, free, just turn up, 1pm-2pm
EMBROIDERY WORKSHOP: Learn how to embellish or repair a garment through the wonders of embroidery; breathing new life into old outfits. The New Craft House in London Fields, £55, book in advance, 6pm-9pm
DOCKS AFTER DARK: Feeling brave? Enter a 200 year old warehouse after dark with Museum of London Docklands' adults-only Docks After Dark tours. Hear spooky stories about the building's history from museum curators as you explore. Museum of London Docklands, £25, book ahead, 6.30pm
FILM QUIZ: Calling all cinephiles: Hackney Attic's film quiz is for you. One of the few places in life you can actually be rewarded for your couch potato lifestyle. Hackney Attic, £6, book ahead, 6.30pm
ARE WE THERE YET?: When do we arrive in the moment of painting, and what happens next? That's what Dr Anne Robinson (no, not that Anne Robinson) explores in her lecture on art and temporality. Gallery Elena Shchukina, free, book ahead, 6.30pm-7.30pm
MICHAEL CAINE BISCUITS: It's Michael Caine's birthday, so to celebrate you can decorate a biscuit with his face. Better get practising your Michael Caine voice. Drink, Shop & Do, free when you buy a drink, just turn up, 7pm
SURREALIST LIFE DRAWING: The Underdog present a life drawing class with a twist; the models take their inspiration from Surrealist Italian cinema. Expect costumes based on the fierce, neurotic and erotic female characters that populate Italy's silver screen. The Underdog in Bermondsey, £15, just turn up, 7pm-9pm
HARRY POTTER QUIZ: Do you know your Hufflepuff from your Pygmy Puffs? This quiz will differentiate the Hermione Grangers from the Vincent Crabbes. The Book Club, £3/£4, book ahead, 7pm-10.30pm
---
Sponsor message
Fancy Italian food? Sicilian cuisine is where it's at
The only real Italian food is regional — or so says Tasting Sicily. These guys want everyone to rethink Italian food, and to learn about all the delicious Sicilian dishes and ingredients that are available.
In addition to a well-stocked authentic deli and shop, Tasting Sicily has just launched a new restaurant, Enzo's Kitchen. This is about much more than Margherita pizza — think octopus carpaccio, arancini and ragu, and the classic dessert of ricotta stuffed cannoli. Dodge the chains and make a move towards the real deal — take a look at Enzo's Kitchen menu here.
---
Art review: Behind the mask
Two powerful female artists who are generations apart combine in this exhibition all about identity. Claude Cahun shaves her head to pose as a male dandy, while Gillian Wearing dances in a Peckham shopping centre to music that's all in her head as passers by pretend not to notice. The show is a subtle exploration of two artists on similar themes, while providing a fascinating insight into both their art practices. Gillian Wearing & Claude Cahun: Behind the mask, another mask is on at National Portrait Gallery, until 29 May, £10 ★★★★☆
Theatre review: lavish fun
Described as 'Kinkier than Kinky Boots', the first UK tour headed by EastEnders' John Partridge, got rave reviews in Oxford and Dublin. This week at the New Wimbledon Theatre is Londoners' best chance to see this lavish and hilarious production of La Cage Aux Folles, with its liberating story and uplifting Jerry Herman score. Although best known as Christian Clarke in EastEnders, Partridge trained as a ballet dancer: he brings a fresh versatility to outrageous drag queen Albin, and nails I Am What I Am with terrific power and sincerity. You'll have to ask your mum why his co-star Adrian Zmed is also hot — long time partner of William Shatner in 1980s TV show T J Hooker. So bring her, too. La Cage Aux Folles, New Wimbledon Theatre, 93 The Broadway, London SW19 1QG, £17.90-57.40, 14-18 March ★★★★☆ [Tuesday-Saturday] Johnny Fox
Good cause for the day
IMMIGRANT WILDLIFE: Threatened species have small and isolated populations, which leads to inbreeding. This causes the population to decrease further, so this talk explores how immigrant populations of similar animals could be the key to saving a population. ZSL London Zoo, £35, book ahead, 6pm-7.45pm
Fun things to do with our friends and sponsor Funzing...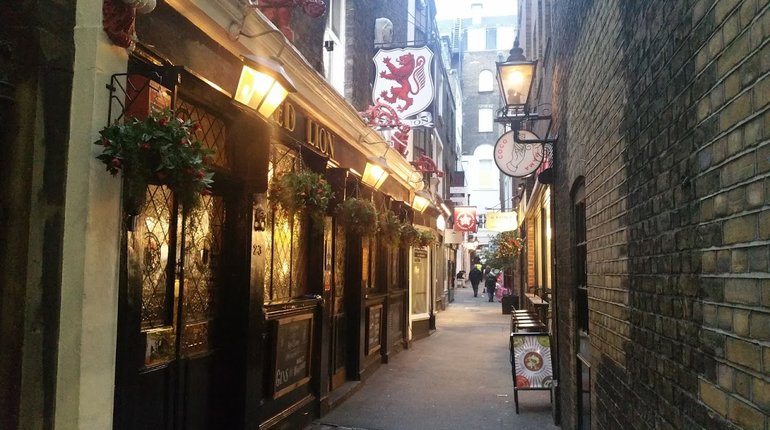 London is a city of incredible transformation. With structural remains that date back to ancient history still in existence, this unique walking tour takes in Lost London in all its former glory. From the Titanic booking office to the graveyards of man's best friend, you'll discover the weird and wonderful places that used to exist in the capital but are now only committed to memory. Using old photographs, newspaper cuttings and stories from the past, you'll be amazed at what has largely been written out of our history books... Get tickets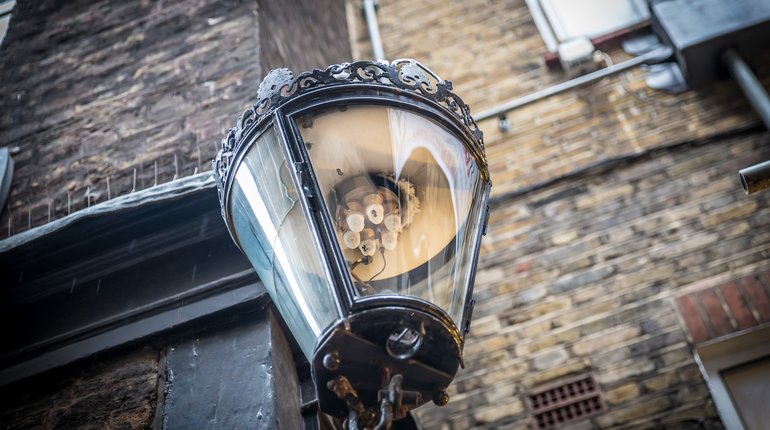 Cross gas lit alleyways and stroll by ancient pubs as you discover forgotten parts of London. See the world's smallest police station and visit London's most superstitious hotel on a walking tour covering everything weird, wonderful and London. £12 Get tickets
Take to the waters and glide about in this beginner paddleboarding session. By the end of it, you'll be standing up and paddling solo, and there's plenty of help on hand to improve your technique. Change of clothes required. Get tickets
If you've never paired ceramics and prosecco before, why on earth not? It's a match made in heaven as Sam and Diana, co-creators of 'Make Your Own', prove at their wonderfully welcoming ceramic painting workshop. Pull up a stool, don an apron and get to work on your very own mug, plate, tile, bowl or ornament. They provide the ceramics as well as a selection of patterns, and will show you exactly how to transfer designs and paint to your heart's content. It's BYO so feel free to pop the prosecco and enjoy the company of like-minded Londoners as you get stuck into your creations. Get tickets