What we're reading
Things to do
CIVIL WAR HISTORY: Travel back in time to the days of the English Civil War, with guided walk The Men Who Would Be King: The Civil War in Westminster. Journey through the seven years of war, which became the the biggest battle in English history. Westminster Underground station, exit 4, £12/£9. book ahead, 5pm-7pm
VALENTINE CRAFTING: Useless at romance? Put that personal touch on your Valentine's Day card at this crafting evening. Aid the creative process with a cocktail or two. Drink, Shop & Do, free when you buy a drink, just turn up, from 7pm
ROMA HOLOCAUST: Louise Doughty's novel, Fires in the Dark, told the story of a group of Roma caught up the in the events of the second world war. Join Doughty for A People Devoured: The Roma Holocaust, a panel discussion of the suffering faced by the Roma community during the second world war. British Library, £10/£7, book ahead, 7pm-8.30pm
NEW NATIONALISM: Politics has taken a strange turn in an age of Brexit, Trump and the rise of European populist right. Join Professor Tony Travers of the London School of Economics and two experts on the populist right to find out why there has been a rise in such nationalism. The London School of Economics, free, just turn up, 7pm-8.30pm
UKULELE HOOTENANNY: Whether you're a beginner or an expert ukulele player, you're welcome at this ukulele hootenanny. Borrow an instrument or bring your own and take part in renditions of old classics and modern pop songs on the ukulele. Queen of Hoxton. Free (£20 refundable deposit), 7pm-12am
MONDAY NIGHT LAUGHS: Get over the Monday blues with Right Funny Comedy #11. Join host Stephen DiPlacito and 12 comedians to laugh your way into the week. Hawkins Forge, Battersea, free, just turn up, 7.30pm-10.30pm
MUSIC MONDAY: Energise your Monday night with guitarist Remi Harris. Finding fame through sets at Montreux Jazz Festival, BBC Proms and with Jamie Cullum, expect influences of Django Reinhardt, Wes Montgomery and Stan Getz, blended with hip hop, gypsy swing and blues. Pizza Express Jazz Club, Soho, £15, book ahead, doors 7pm, show 8.30pm
SNOWDROP DAYS: Chelsea Physic Garden's unique micro-climate means that snowdrops tend to come into bloom earlier here than elsewhere in the country. Follow the Snowdrop Trail through the gardens, seeing over 120 species. Chelsea Physic Garden. £10.50/£6.95, 28 January-3 February, 10am-4pm
MOOMINLAND: Head to the Southbank Centre for an interactive adventure in Moominland. We had a whale (or a surreal hippo-like creature) of a time. £13.50-£16.50, book in advance, until 23 April
CURIOUS COLLECTIONS: Explore polymath Sir Thomas Browne's unusual approach to the world with his curious collections. The exhibition reveals a compelling and strange perspective of 17th century medicine. Royal College of Physicians, free, just turn up, until 27 July [9am-5pm]
Stage review: Art. But is it?
Yasmin Reza's 1996 three-hander shoves three nice actors as three nice blokes into an 'emperor's new clothes' situation. In this case the 'new clothes' are a very expensive white canvas, which threatens to destroy their friendship. Art is something of an 'emperor's new clothes' play, with opinion split over whether it's worth the money for 90 minutes — its success depends on the comic actors cast each time. With this threesome, there's no need to worry. Poet Tim Key is the surprising standout from Matthew Warchus's pert and pacy Old Vic revival. Art, The Old Vic, The Cut, SE1. From £12, until 18 February ★★★★☆ Johnny Fox
Art review: Historical Architecture
This small two room exhibition at John Soane's Museum looks at the life of Robert Adam — an architect who designed stately homes all across the UK, including Osterley Park in London. It's a small and largely archival show but can be coupled with a visit to the fantastic new additions to the museum. Robert Adam's London at John Soane's Museum, 13 Lincoln's Inn Fields, WC2A 3BP. Free, until 11 March ★★★☆☆ [Tuesday-Saturday]
Good cause for the day
FOOTBALL MAD: You can sign up for Tackle Africa's London Football Marathon 2017. Play football to support young people affected by HIV in Africa, with this 12-hour fundraising super-tournament. £20, book ahead, 17 June
Fun things to do with our friends and sponsor Funzing...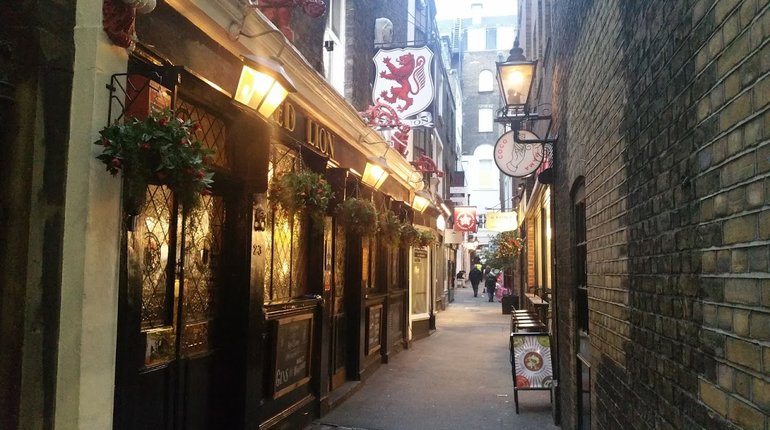 London is a city of incredible transformation. With structural remains that date back to ancient history still in existence, this unique walking tour takes in Lost London in all its former glory. From the Titanic booking office to the graveyards of man's best friend, you'll discover the weird and wonderful places that used to exist in the capital but are now only committed to memory. Using old photographs, newspaper cuttings and stories from the past, you'll be amazed at what has largely been written out of our history books... Get tickets
Take to the waters and glide about in this beginner paddleboarding session. By the end of it, you'll be standing up and paddling solo, and there's plenty of help on hand to improve your technique. Change of clothes required. Get tickets
Cross gas lit alleyways and stroll by ancient pubs as you discover forgotten parts of London. See the world's smallest police station and visit London's most superstitious hotel on a walking tour covering everything weird, wonderful and London. £12 Get tickets
If you've never paired ceramics and prosecco before, why on earth not? It's a match made in heaven as Sam and Diana, co-creators of 'Make Your Own', prove at their wonderfully welcoming ceramic painting workshop. Pull up a stool, don an apron and get to work on your very own mug, plate, tile, bowl or ornament. They provide the ceramics as well as a selection of patterns, and will show you exactly how to transfer designs and paint to your heart's content. It's BYO so feel free to pop the prosecco and enjoy the company of like-minded Londoners as you get stuck into your creations. Get tickets