Things to do today is sponsored by ABA.
What we're reading
Things to do
NATURAL SELECTION: An odd combination of garden birds and punk plants meet in this exhibition of jewel-like paintings by Anna Dickerson and Sandra Fernandez, illustrating soap operas from the bird table. Jane Newbery, 33 Dulwich Village, free, just turn up, 9.30pm-5.30pm
OUT OF THIS WORLD: Prepare to journey to the moon in a day of exciting activities, including a show in a state of the art digital planetarium, a brain-bending moon quiz and an immersive virtual reality feature, showing you what it's really like to step out onto the lunar surface. Greenwich Royal Observatory, £6, just turn up, 10am-12.30pm
WALK OF LIFE: Migration meets video games in this interactive piece by Vinit Nikumbh, modelled on the framework of a first person shooter game. Explore Delhi district of Khirkee in 2027 from the perspective of a a migrant girl, with questions of identity, racial politics and gender. Royal Festival Hall, free, just turn up, 10am-11pm
BEER FESTIVAL: Sample a selection of over 100 of the freshest, lip-smacking beers and ciders brewed independently in Wales, soundtracked to an eclectic mix of music. Lewis Cubitt Square and Park, Kings Cross, £10, book ahead, noon-7pm
STREET PARTY: It wouldn't be a bank holiday if you weren't sunning it with a pint in hand, listening to great music and eating delicious food. This east end boozer puts on an alfresco all dayer, in true block party style. The party moves indoors at 9pm for you to continue dancing the night away. The Star of Bethnal Green, £5, just turn up, noon-2am
Get your hands on vintage novels and leather-bound tomes
If you're a fan of old books with a story to tell, head to Olympia between 1-3 June for the ultimate book fair. The London International Antiquarian Book Fair has over 150 dealers, selling everything from vintage books to limited edition pop art.
You may be lucky enough to get your hands on a signed copy of your favourite novel, or a special leather-bound version to grace your shelves. Entry is free – you'll have to pay for the books though. Check out the website for more details.  
---
KIDS MAGIC: Prepare to be amazed as time-travelling magicians Morgan & West return with their award winning, mind bending magic show, perfect for families. Might Mr Morgan manage a whole trick without his partner complaining? Will Mr West ever accept children as real people too? Come down and find out. The Spiegeltent, Belvedere Road, £10.25, book ahead, 3pm-4pm
HOMEMADE COFFEE: Unhappy with the quality of coffee that Nespresso was churning out, three friends took things into their own hands and set out to create their own compatible coffee pods. Meet the brains behind the operation and sample some of the coffee, Google's hub for entrepreneurs. 5 Bonhill St, free, just turn up, 6.45pm-9.30pm
FILM FEST: Celebrating its 5th birthday, the Herne Hill Free Film Festival concludes this bank holiday Monday with a showing of Something Better to Come — a film following the life of 10 year old Yula, living on Europe's largest junkyard on the outskirts of Moscow, by Oscar nominated Polish director Hannah Polak. The Lido Café, Herne Hill, free, just turn up, 7.15pm
TOXIC RELATIONSHIPS: Michael Honnah debuts his play inspired by stories of domestic abuse and violence, following childhood sweethearts Joe and April as they host a dinner party with old friends that gets more and more claustrophobic as the evening goes on. May be distressing to some viewers. The Space Theatre, Isle of Dogs, £6/£10, book ahead, 7.30pm
MUSICALLY GIFTED: Australian concert pianist and living legend David Helfgott performs at the Barbican in his first UK visit for over 20 years, brining his inimitable style of performing to classic pieces by Chopin, Liszt and Rachmaninov. Barbican, £25-45, book ahead, 7.30pm
Art review: bland is the new black
Ultra-chic fashion brand Balenciaga is the focus of this exhibition at V&A. Looking back at the history of founder Cristobal Balenciaga and the process of making these clothes will only appeal to the most hardcore of fashionistas. Some fashion exhibitions can transcend their genre and have wider appeal; this one just feels like a Sloane street showroom rather than an exhibition worth paying for. Balenciaga: Shaping Fashion at V&A, £12. Until 18 February 2018. ★☆☆☆☆ Tabish Khan
Food review: groovin' Peruvian
McDonald's. M&M's World: Leicester Square is hardly equated with fine cuisine. Leicester Square Kitchen takes on that stereotype, with a menu of marvellously fresh Mexican and Peruvian small plates. A zinging sea bass ceviche tickles the taste buds into action, while shredded crab and ginger tostadas are a creamy, crustacean delight. Even asparagus is made interesting, drizzled in a piquant BBQ sauce (although at £7, not cheap). To counter that, a decent 2011 rioja costs around £30 a bottle — not bad for this part of town. Service is zippy too, making LSK a savvy pre-theatre option. Leicester Square Kitchen, 31-36 Leicester Square, WC2H 7LH. ★★★★☆ Will Noble
Theatre review: freewheeling Twelfth Night loses the plot
The Globe's controversial artistic director Emma Rice has taken Twelfth Night's alternative title 'What you will' literally in her exuberantly irreverent and sometimes plain bonkers production of Shakespeare's romantic comedy, her last in the main arena before being forced to quit early next year. Like her Midsummer Night's Dream in 2017, it's unsubtle though fun: a high-camp, late-70s disco musical mash-up — where naval uniforms jostle with Scottish kilts — which cuts and adds bits of dialogue willy-nilly, is drenched in coloured lighting and amplified sound, and is crammed full of stage business, so that Shakespeare's bittersweet poetry is virtually drowned out. The burly, bearded drag queen Le Gateau Chocolat has a fine bass-baritone voice but is miscast here as the aimlessly drifting clown Feste, while the over-the-top antics of Katy Owen's sexually repressed, moustachioed steward Malvolio is just one example of trying too hard to entertain rather than letting the text weave its magic. Twelfth Night, Shakespeare's Globe, 21 New Globe Walk, SE1 9DT. £5‒£45, In repertory until 5 August [Monday‒Saturday] ★★☆☆☆ Neil Dowden
Good cause for the day
FIFTY KILOMETERS: Join Dimbleby Cancer Care in raising vital funds for making life better for people with cancer. Walk a 50km dusk til dawn route through central London, starting at St Thomas' Hospital, taking in the sights along the way and finally ending at Guy's Hospital. St Thomas' Hospital, £20 per person, £300 minimum fundraising target, book ahead, 9-10 June
Fun things to do with our friends and sponsor Funzing...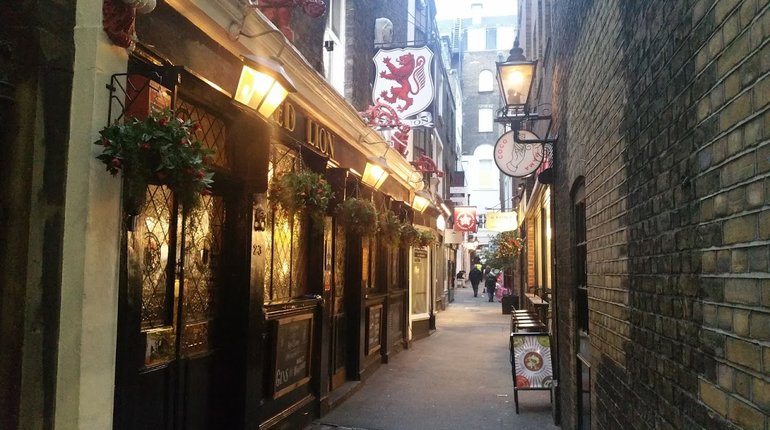 London is a city of incredible transformation. With structural remains that date back to ancient history still in existence, this unique walking tour takes in Lost London in all its former glory. From the Titanic booking office to the graveyards of man's best friend, you'll discover the weird and wonderful places that used to exist in the capital but are now only committed to memory. Using old photographs, newspaper cuttings and stories from the past, you'll be amazed at what has largely been written out of our history books... Get tickets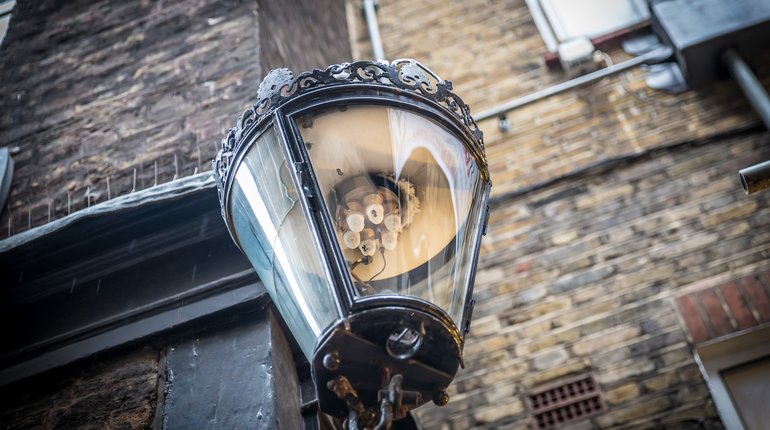 Cross gas lit alleyways and stroll by ancient pubs as you discover forgotten parts of London. See the world's smallest police station and visit London's most superstitious hotel on a walking tour covering everything weird, wonderful and London. £12 Get tickets



Take to the waters and glide about in this beginner paddleboarding session. By the end of it, you'll be standing up and paddling solo, and there's plenty of help on hand to improve your technique. Change of clothes required. Get tickets



We all know Soho is changing - and fast. But does the Soho of decades past - fiercely independent, occasionally seedy, always flamboyant - still exist? Antony Robbins claims it does - if you know where to look. A former director at the Museum of London, Robbins now leads walking tours of Soho, delving into the area's past and present. His Sex, Death and Shopping tour covers scandals of yesteryear through to present-day erotica - taking in hidden gardens, sinister histories, and little-known facts of famous places. A bit sinister. A bit salacious. And exceedingly well-tailored. It's a tour to have you falling in love - or lust - with this part of London all over again. Get tickets