Things to do today is sponsored by BFI Southbank.
What we're reading
Things to do
DEREGULATION: Discover how the deregulation revolution brought us much of the technology and free expression that we take for granted today. From FM radio to the iPhone, these gadgets wouldn't exist if special interests and regulators had their way. Adam Smith Institute, free, book ahead, 6pm-8pm
GRAFFITI AND MEMORY: This panel discussion tackles the subject of graffiti and memory, and how they work in the context of the city. Featuring 100 Days of Leake Street, a presentation that shows changes on 10 different walls in a legal graffiti spot over 100 days. London Metropolitan University, free, book ahead, 6pm-8pm
MUSIC AND DANCE: The Barbican plays host to over 69 schools taking part in a two week programme of singing, instrumental and dance events. Performances from bands, vocal groups, choirs and orchestras feature, and this evening concert kicks off the event. Barbican, £7, book ahead, 6.30pm
DREAMS OF FREEDOM: Hundreds of young voices become one at a special concert inspired by Amnesty International UK's children's book Dreams of Freedom. Children's thoughts, opinions, ideas and dreams of freedom and human rights have been turned into a musical, theatrical performance of hope for a better world. Royal Albert Hall, £10-£25, book ahead, 7pm
VIDEO GAMES: Do video games have the solutions to some of our most complex scientific problems? From a game where players manipulate 3D proteins, to one where astronomers predict how complex star patterns appear, it certainly seems so. Museum of London, £12, book ahead, 7pm-8.30pm
FEMINIST STITCHING: Embroidery is not an activity for women stuck in their parlours in the 19th century, a point especially stressed in this workshop. Dedication, perseverance, care, skill, patience and creativity are all going to be needed as you stitch to success. Drink, Shop & Do (King's Cross) £39, book ahead, 7pm-9.30pm
MONDAY BLUES: It might be Monday, but that's no excuse not to kick back and enjoy some live music from talented jazz and soul musician James Junior. Having performed for Royal Family and the England rugby team, you're sure to be entertained. 100 Wardour Street, 8pm-10pm
FILM SCREENING: Filmed on huge, complex sets including a prison-like office block of glass and steel, and a chaotic city restaurant, this film tackles the dehumanising effects of technology and design on modern life during a day in Paris. British Film Institute, £8, book ahead, 8.30pm-10.30pm
---
Sponsor message
Get 2-for-1 tickets for Dustin Hoffman season at BFI Southbank
It's Hollywood legend Dustin Hoffman's 80th birthday and BFI Southbank is celebrating by running a whole season of films dedicated to him. Join in on the party and catch the actor in hits such as All the President's Men and Midnight Cowboy.
There'll be classics including Rain Man and Tootsie, but also newer hits such as Roald Dahl's Esio Trot and Hoffman's directing debut, Quartet. In true celebratory spirit, BFI Southbank is offering two tickets for the price of one to see these epic films — simply enter the code LONDONIST241 when booking. Check out the full Hoffman line-up here.
---
Art review: abstract kites
This exhibition brings together five decades of abstract painter Richard Smith's work. The central installation looks like a series of kites painted, thus making abstract painting much more immersive than it could be placed on walls. Richard Smith at Flowers, 21 Cork Street, W1S 3LZ, free. Until 15 July ★★★☆☆ (Monday-Saturday) Tabish Khan
Food review: mini plates of goodness
The Bird In Hand may be a little out of the way, tucked down a side street in West Kensington, but it's a favourite with locals and once you know about it, you'll be telling all your friends. With terracotta hues and funky chic decor, it won't surprise you that they specialise in tapas style food to share, and great wine. Plates are small so ordering three per person seems to be the right balance, but delicacies such as padron peppers with paprika salt and pan fried seabass with saffron risotto and rice will certainly tickle your tastebuds. The Bird In Hand, 88 Hasbro Road, W14 0LR ★★★☆☆ Eleana Overett
Art review: Indian marble
Amar Gallery is located in Angel and its current show focuses on two Indian artists. The star of the show is Parul Thacker who has created two intricate works made entirely of Indian materials, from crystal to marble. Stunning works, and we do love coming across a new gallery. Form: Flow at Amar Gallery, 48 Penton Street, N1 9QA. Until 3 August, free. ★★★☆☆ (Monday-Friday)
Good cause of the day
CRAFT BEER CARES: Book ahead to celebrate all the good being done in the craft beer industry whilst raising money for Mind and the Newman Trust. A ticket will get you a keepsake glass and seven beer tokens to spend on a huge variety of craft beer. Brew Club (Upper Clapton Road), £14.40, book ahead, 1 July
Fun things to do with our friends and sponsor Funzing...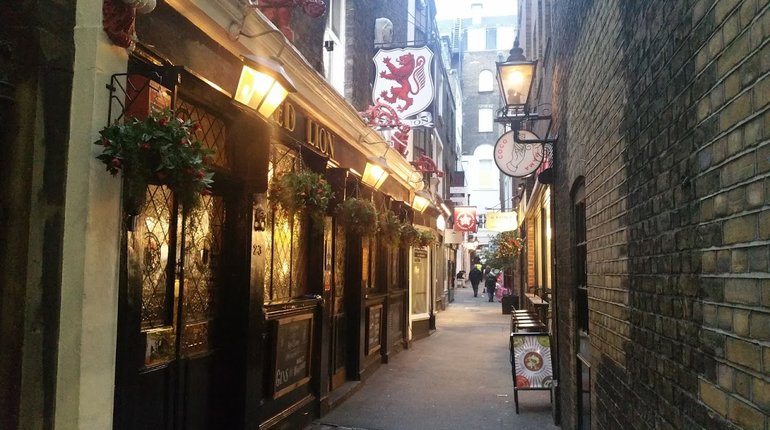 London is a city of incredible transformation. With structural remains that date back to ancient history still in existence, this unique walking tour takes in Lost London in all its former glory. From the Titanic booking office to the graveyards of man's best friend, you'll discover the weird and wonderful places that used to exist in the capital but are now only committed to memory. Using old photographs, newspaper cuttings and stories from the past, you'll be amazed at what has largely been written out of our history books... Get tickets
Take to the waters and glide about in this beginner paddleboarding session. By the end of it, you'll be standing up and paddling solo, and there's plenty of help on hand to improve your technique. Change of clothes required. Get tickets
Cross gas lit alleyways and stroll by ancient pubs as you discover forgotten parts of London. See the world's smallest police station and visit London's most superstitious hotel on a walking tour covering everything weird, wonderful and London. £12 Get tickets
The afterlife is an intriguing subject, but how close to ghosts do we truly want to get? For those with a fascination of all things spooky, test your limits with The Westminster Ghost Walk. You'll explore this deeply historic and fascinating area of London and hear tales of ghosts, poltergeists and body snatchers along the way. Your experienced guide will lead you through dark alleyways, haunted buildings and human burial grounds - sharing the chilling secrets London has long been hiding in its past. Get tickets