Things to do today is sponsored by Crisis.
What we're reading
Things to do
WASHING LINE ART: This exhibition celebrates the world's diversity through the prism of its er... laundry. Around the World in 80 Washing Lines offers a fresh perspective on what our daily rituals reveal about identity. Menier Gallery (Southwark), free, just turn up, until 2 December
A LONDON TALE: London and its arty types take centre stage in this exhibition and accompanying series of workshops. Throughout the week you can take part in a lyric masterclass, live screen printing and hear a talk about the role of art in healthcare. Theatre Delicatessen (Broadgate), free, just turn up, until 26 November
CLOTHES SWAP: Got a wardrobe full of clothes you don't wear? Bring them to this clothes swap, where you can drop into clothes-mending sessions and pick up style tips. Rocket Bar (Islington0, free, book ahead, 10am-4pm
BASIC INSTINCTS: Spend the day exploring how women and sexuality were depicted in 18th century culture drawing on the Foundling Museum's current exhibition, Basic Instincts, which you can also tour as part of the symposium. Foundling Museum, £40/£30, book ahead, 10am-5pm
EMOTIONAL OBJECTS: Forget the minimalist trend for a moment, this session is all about objects and our emotional attachment to them. Bring your talismans for display and hear short talks (evening only) covering everything from fetishes to hidden household items. Royal College of Nursing, free, book ahead, 2pm-5pm and 6pm-9pm
WEARABLE PROTEST: From 'pussy hats' to slogans emblazoned on t-shirts, this talk asks: how can fashion influence politics? The Design Museum, £10, book ahead, 6.15pm-7.45pm
---
Sponsor message
Are you brave enough to support Crisis this winter?
Winter is the most dangerous time of year for homeless people, which is why Crisis is calling on Londoners like you to help end homelessness.
Brave the chilly waters of London's lidos and swim a wintery width to fundraise for the charity. You can take part on your own or with a team. Either way, your registration fee could cover the cost of reserving a place for a homeless person at Crisis at Christmas or help support Crisis' year-round services.
Homelessness is devastating for a person's health and wellbeing; the average age of death for someone who's homeless is just 47.
Up for the challenge? Sign up now for one of these London events — either on your own or with your friends — and help end homelessness for good.
Parliament Hill Lido: Saturday 25 November 2017
Brockwell Lido: Saturday 9 December 2017
Tooting Lido: Saturday 20 January 2018
---
WORK ETHIC TALK: What is the role of work in our lives? Artificial intelligence, outsourcing, robotics and the 'gig' economy all factor in this talk on the Protestant work ethic. St Paul's Cathedral, free, book ahead, 6.30pm-8pm
ENDANGERED SPECIES: Some of the world's most endangered species have posed for photographer Tim Flach. Here he talks about the stories behind the images, accompanied by the insight of ZSL's own zoologists and field conservationists. ZSL London Zoo, £5, book ahead, 6.30pm-8pm
ALBUM LAUNCH: This heartfelt album from Maya Youssef, launching tonight, details her personal journey through six years of war in Syria. Plus, enjoy Syrian food during the album signing. Rich Mix, £11.50, book ahead, 7pm-10pm
MONDAY MARQUEE: Reckon you've got the X-Factor? Join this open mic singing class for 'rising stars'. 100 Wardour St, free, book ahead, 8pm-10pm
Good cause of the day: Just Breathe
Channel your inner yogi at this group meditation session, hosted by Michael James Wong. Once you're all zenned out, there's a chilled out concert featuring spoken word artists Kimba Bush and Tanya Loretta Dee, harpist Catrin Meek, vocalist Kate Lister and a Mindful Market. Proceeds go to the British Heart Foundation and Kindness.org. Old Truman Brewery, £9, book ahead, 7pm-9pm
Fun things to do with our friends and sponsor Funzing...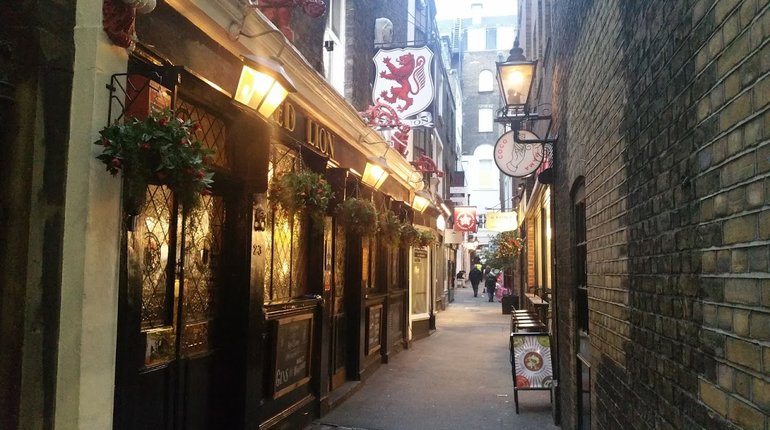 London is a city of incredible transformation. With structural remains that date back to ancient history still in existence, this unique walking tour takes in Lost London in all its former glory. From the Titanic booking office to the graveyards of man's best friend, you'll discover the weird and wonderful places that used to exist in the capital but are now only committed to memory. Using old photographs, newspaper cuttings and stories from the past, you'll be amazed at what has largely been written out of our history books... Get tickets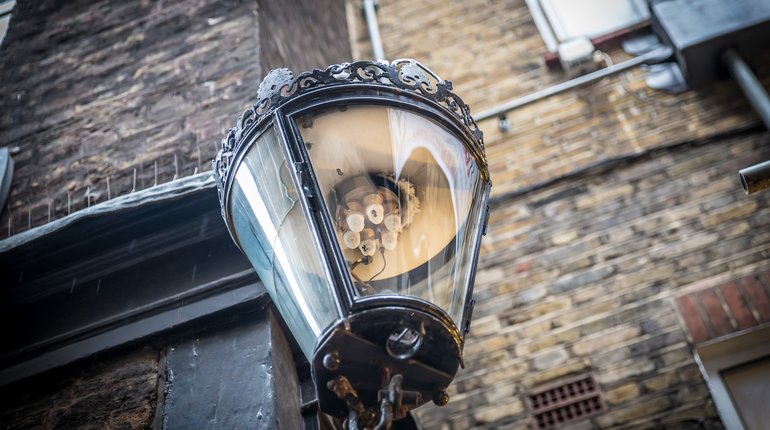 Cross gas lit alleyways and stroll by ancient pubs as you discover forgotten parts of London. See the world's smallest police station and visit London's most superstitious hotel on a walking tour covering everything weird, wonderful and London. £12 Get tickets
Take to the waters and glide about in this beginner paddleboarding session. By the end of it, you'll be standing up and paddling solo, and there's plenty of help on hand to improve your technique. Change of clothes required. Get tickets
If you've never paired ceramics and prosecco before, why on earth not? It's a match made in heaven as Sam and Diana, co-creators of 'Make Your Own', prove at their wonderfully welcoming ceramic painting workshop. Pull up a stool, don an apron and get to work on your very own mug, plate, tile, bowl or ornament. They provide the ceramics as well as a selection of patterns, and will show you exactly how to transfer designs and paint to your heart's content. It's BYO so feel free to pop the prosecco and enjoy the company of like-minded Londoners as you get stuck into your creations. Get tickets