Things to do today is sponsored by Cityread.
What we're reading
Things to do today
LONDON POTTERS: Missing the Great British Pottery Throwdown? 30 members of London Potters are exhibiting their ceramic wares in an exhibition at Barbican Library — see pieces of varying style, texture, shape and colour, 31 March-26 April
REMEMBERING THE DOCKLANDS BOMB: A new exhibition at Republic Gallery remembers the 1996 IRA bomb at South Quay, including a short film and archive images. As well as the immediate impact of the bombing, it explores the effect the incident had on regeneration in the surrounding area. Republic Gallery, free entry, just turn up, 31 March-9 April, Thursday-Sunday
SPRING ART SHOW: Trinity Art Studios puts on its first spring art show, showcasing work by nine artists including sculptors and painters. Trinity Buoy Wharf, free, just turn up, 31 March -2 April, 10am-5pm
FREE MUSIC: Get stuck into a performance of traditional Brazilian Choro music courtesy of quartet The Chorões at Verdi Italian Kitchen. Royal Albert Hall, free entry, just turn up, noon
NATURAL HISTORY MUSEUM: Dippy may be gone but the party goes on at the Natural History Museum's monthly late night opening. The theme this time is food — get your teeth stuck into talks and events about feasting. Natural History Museum, free, just turn up (be prepared to queue), 6pm-10pm
SCIENCE TALK: Did you know that 38% of the Earth's volume is made up of perovskites? Find out what perovskites are and how they can be used in the advancement of science. The Royal Institution, £18/£15/free, book ahead, 7.20pm-8.45pm
NINETIES THEATRE: The Skriker is a theatre production telling the story of a shapeshifter tormenting two sisters and the underworld. Styx, £15, book ahead, 29 March-1 April, 7.30pm
EATING COMPETITION: The fiery chicken eating competition King of the Wing, returns to Fu Manchu in Clapham. How many red-hot buffalo wings can one person chomp in eight minutes? Can anyone topple 2015's record of 50? Fu Manchu, £12, book ahead if you want to enter, 7.30pm
FOUND FOOTAGE: People have a lot of strange things lying about on an old VHS tape. You just never know what's going to turn up, but usually it's pretty hilarious at the Found Footage Festival. Soho Theatre, £15, book ahead, 30 March-1 April, 9.30pm
VINYL CLEARANCE: Ever been to the club and feel your ears prick up at an absolute banger? You want that record the DJ is spinning. Well at The House Clearance House Party you can get it; they give away every record they play for free. Bloomsbury Bowling Lanes, £6, book ahead, 9pm-3am
---
Sponsor message
Nab a free book at the Elizabethan-themed Cityread giveaway
London has always been a city of stories. Every April, Cityread London celebrates this with a month long festival of reading focused around a single book. This year's novel is Elizabethan spy thriller Prophecy by S. J. Parris, so there's a whole programme of events centred on the London of 1538.
The best bit is you can get the book for free — on 31 March, to mark the launch of the 2017 Cityread festival, 1,000 special editions of Prophecy will be given away at the Golden Hinde. Nab your free novel as the month-long book fest kicks off in true Elizabethan style. Get reading and delve into the city's murky past of spies and plotters in the reign of Elizabeth I.
Check out the rest of the Cityread events programme here.
---
Art review: neon doodles in the air
Neon doodles are scrawled in mid-air. While we're unconvinced by all the ideas Cerith Wyn Evans is trying to convey, who cares when it looks this good? Cerith Wyn Evans: Forms in Space ... by Light (in Time) at Tate Britain, until 20 August, free ★★★★☆ (Open every day) Tabish Khan
Theatre review: going over the top
Any play about the first world war suffers comparison with both Blackadder and Oh, What A Lovely War! Ian Hislop and Nick Newman's affectionate true-story depiction of the trench journalists who produced The Wipers Times spoof newspaper warmly captures their schoolboy humour but is just a bit too schoolboyish in its execution. The 'top brass' are cartoons, but front-line officers James Dutton and George Kemp are period-perfect in giving their laddish foot-soldiers the rum-rationed optimistic encouragement they don't actually share. Read more here. The Wipers Times, Arts Theatre, Great Newport Street, WC2H 7JB, £25.40-£55.90, until 13 May ★★★★☆ [Monday-Saturday] Johnny Fox
Good cause for the day
LORD MAYOR'S CURRY: It's the 10th annual Lord Mayor's Big Curry Lunch, raising funds for ABF The Soldier's Charity. Last year the event made over £1.5m for soldiers who risked so much in Afghanistan and Iraq. Catch up with your mates over a curry, enter a silent auction and prize draw, all in the name of a fantastic cause. Guildhall, book ahead, £100, 6 April, noon-3pm
Fun things to do with our friends and sponsor Funzing...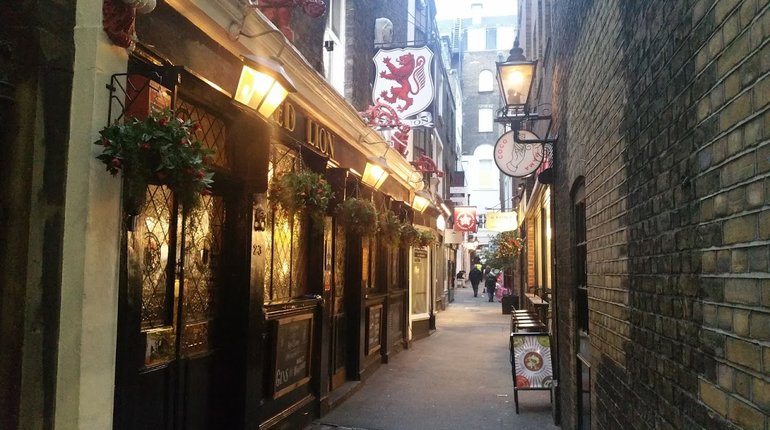 London is a city of incredible transformation. With structural remains that date back to ancient history still in existence, this unique walking tour takes in Lost London in all its former glory. From the Titanic booking office to the graveyards of man's best friend, you'll discover the weird and wonderful places that used to exist in the capital but are now only committed to memory. Using old photographs, newspaper cuttings and stories from the past, you'll be amazed at what has largely been written out of our history books... Get tickets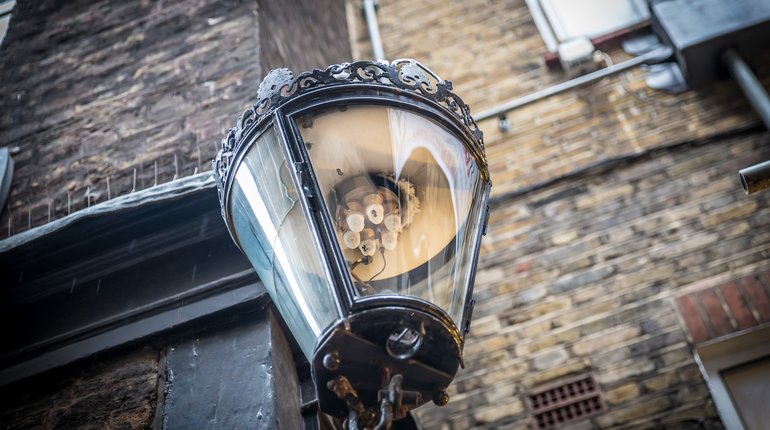 How well do you really know London? Visit the streets that inspired Harry Potter locations and see London's most superstitious hotel. On Matt's tour you will explore hidden places and discover stories unknown to even the most knowledgeable of Londoners. Get tickets
If you've never paired ceramics and prosecco before, why on earth not? It's a match made in heaven as Sam and Diana, co-creators of 'Make Your Own', prove at their wonderfully welcoming ceramic painting workshop. Pull up a stool, don an apron and get to work on your very own mug, plate, tile, bowl or ornament. They provide the ceramics as well as a selection of patterns, and will show you exactly how to transfer designs and paint to your heart's content. It's BYO so feel free to pop the prosecco and enjoy the company of like-minded Londoners as you get stuck into your creations. Get tickets
Tales of torture and plagues await you on a historical walk around London -- see bombed out ruins, discover Medieval markets and even visit a Roman ampitheatre. £12 Get tickets