Things to do today is sponsored by the Old Royal Naval College.
What we're reading
Things to do today
FREE FILM FESTIVAL: Herne Hill Free Film Festival kicks off today with a screening of The BFG — and an appearance by the star of the film (and local resident) Mark Rylance. Other films lined up for the festival include Victoria, Easy Rider, and The Big Lebowski. Various locations, free, book ahead, 28 April-29 May
MARKET: After a series of pop-up events last year, Canopy Market is returning to King's Cross. Plenty of independent traders offering fantastic wares from designer pieces to fresh produce, alongside some live music. West Handyside Canopy, free, just turn up, 28-30 April
LITERARY FESTIVAL: Writers of the World Unite is four days of inspirational discussion courtesy of Little Atoms and Speaking Volumes. Speakers include Russian poet Maria Stepanova, Guardian columnist Owen Jones, young people's laureate Caleb Femi, dub poet Linton Kwesi Johnson and many more. Waterstones Piccadilly, free, book ahead, 28 April-1 May
WAR ARTISTS: Museum curator Emma Mawdsley leads a tour around the War Paint exhibition, discussing how, in an age before photography, artist impressions were the only images of war available. National Army Museum (Chelsea), free, book ahead, 11.30am
NATURAL HISTORY LATES: The theme of this month's late is sounds in nature. Find out how animal sounds are used to identify and classify them and get hands-on at pop-up science stations, or just explore the museum's exhibits after hours. Natural History Museum (South Kensington), free entry (charge for some activities), just turn up, 6pm-10pm
V&A LATE: There's a perpetual oxymoron in the digital age. Our desire for privacy is at odds with our appetite to share our lives online. The V&A invites you to take a data detox and subvert your smart technologies at this late night opening. V&A, free entry, just turn up, 6.30pm-10pm
AUTISM TALK: An estimated 700,000 people in the UK are affected by autism. In A is for Autism, Dame Stephanie Shirley shares her hands-on experience of the disorder, providing a virtual reality demonstration of life for someone on the spectrum. The Royal Institution, £18/£15, book ahead, 7.20pm-8.45pm
BIKER SPEED DATING: A night of live music, motorcycles and speed dating. You don't have to be a biker to go, that's just the location. Rebel's Alliance Motorbikes (Shoreditch), £20, book ahead, 7.30pm-9pm
WORLD MUSIC: Three of the most powerful world music collectives — Lakuta, Native Soul and The Family Atlantica Duo — unite under one roof, with a bag full of infectious tunes ready to tear up the dancefloor. Rich Mix, £10, book ahead, 8pm-1am
ROCKAOKE: Live out your ultimate rockstar fantasy, with a live backing band behind you and a (hopefully) forgiving crowd in front. Star of Kings, £3/free, book ahead, 9pm
---
Sponsor message
Explore London's very own Sistine Chapel close up
You may already be aware that the Old Royal Naval College in Greenwich has an impressive Painted Hall. In fact, it's so impressive, it's often referred to as 'the Sistine Chapel of the UK'.
You can now get up-close to this sky-high artwork on a new tour. Ascend 60 feet and see the paintings from a special observation deck, for the first time in over half a century.
This is all part of a major conservation project for the Painted Hall — maybe you'll be inspired to sponsor a square foot of this masterpiece. Book your tickets for the tour here.
---
Art review: Picasso the matador
Picasso was obsessed with bullfights and this exhibition builds on that. The collection of paintings, sculpture and drawings focuses on bullfights, matadors and the myth of the minotaur. Picasso captures the unbridled energy of these scenes in powerful masculine paintings. Gagosian Gallery has gone all out here and transformed the gallery into a museum-esque show that wouldn't feel out of place in, say, the Royal Academy — it's a truly spectacular exhibition. Picasso: Minotaurs and Matadors at Gagosian Gallery, 20 Grosvenor Hill, W1K 3QD, until 25 August, free ★★★★★ (Tuesday-Saturday) Tabish Khan
Art review: slow moving art
George Rickey's sculptures slowly flex, rotate and transform. Their slow, moving grace had us transfixed. He was a contemporary of the more famous Alexander Calder, but his works are just as effective. George Rickey: Sculpture from the Estate at Marlborough Fine Art, 6 Albemarle Street, W1S 4BY, until 20 May, free ★★★★☆ (Monday-Saturday) Tabish Khan
Good cause for the day
CATFEST: Slightly misleadingly named, the third edition of Catfest has absolutely nothing to do with furry felines. Instead it's at Catford Constitutional Club and is a three day festival in aid of Women for Women International. The first night is all about dancing, later on during the weekend there'll be a vintage market, craft fair and a screening of Hidden Figures. Catford Constitutional Club, free (donations encouraged), just turn up, 28-30 April
Fun things to do with our friends and sponsor Funzing...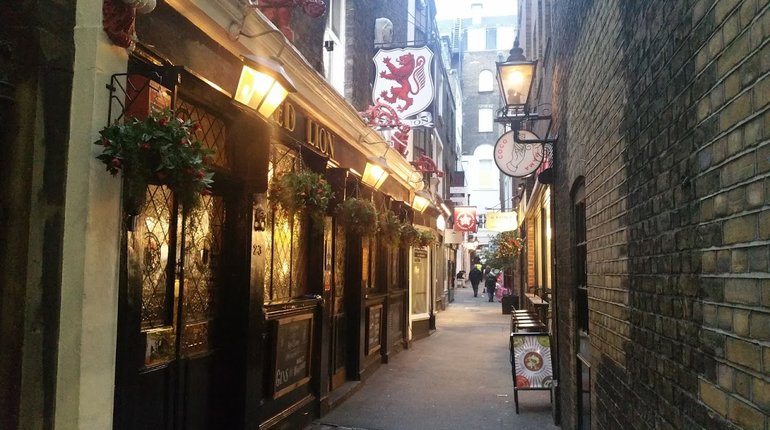 London is a city of incredible transformation. With structural remains that date back to ancient history still in existence, this unique walking tour takes in Lost London in all its former glory. From the Titanic booking office to the graveyards of man's best friend, you'll discover the weird and wonderful places that used to exist in the capital but are now only committed to memory. Using old photographs, newspaper cuttings and stories from the past, you'll be amazed at what has largely been written out of our history books... Get tickets
Take to the waters and glide about in this beginner paddleboarding session. By the end of it, you'll be standing up and paddling solo, and there's plenty of help on hand to improve your technique. Change of clothes required. Get tickets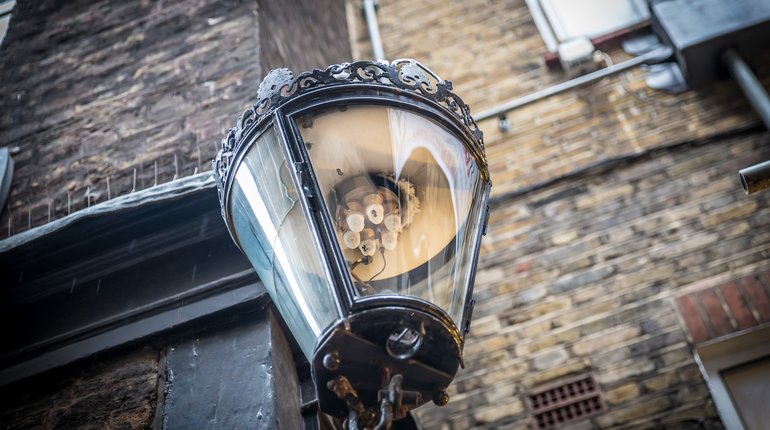 Cross gas lit alleyways and stroll by ancient pubs as you discover forgotten parts of London. See the world's smallest police station and visit London's most superstitious hotel on a walking tour covering everything weird, wonderful and London. £12 Get tickets
The afterlife is an intriguing subject, but how close to ghosts do we truly want to get? For those with a fascination of all things spooky, test your limits with The Westminster Ghost Walk. You'll explore this deeply historic and fascinating area of London and hear tales of ghosts, poltergeists and body snatchers along the way. Your experienced guide will lead you through dark alleyways, haunted buildings and human burial grounds - sharing the chilling secrets London has long been hiding in its past. Get tickets