What we're reading
Things to do today
WORLD PHOTOGRAPHY AWARD: This year's Sony World Photography Awards exhibition opens today, displaying shortlisted photographs from around the world. This year, there's also a special exhibition of work by Martin Parr. Somerset House, £7-£18, book ahead, 21 April-7 May
HEAVY METAL YOGA: Forget the waterfalls and birdsong — this yoga class is for the hardcore only. A yoga class that helps you unleash your inner beast rather than tame it. Gymbox Bank, £20/free, book ahead, 8am-8.45am
WAR PROPAGANDA: Head to the recently reopened National Army Museum for a talk about how love and attraction were used in propaganda to mobilise the nation during both world wars. National Army Museum (Chelsea), free, book ahead, 11.30am
GUN SALUTES: If you're in the vicinity of Hyde Park around midday, brace yourself for a 41-round gun salute. It's all in honour of the Queen's birthday. Don't say we didn't warn you. Hyde Park, free, just turn up, noon. If that's not enough bangs for you, there should be an even larger 62-round salute at the Tower of London at 1pm. Never let it be said that one does not know how to party.
HOLOCAUST TALK: Follow the journey of Holocaust survivor Zahava Kohn, through her letters, photographs and documents in the National Archive's collection. Then hear Zahava herself speak, followed by words by her daughter providing a second-generation perspective. The National Archives, free, book ahead, 1.30pm-3.30pm
SISTER ACT: Watch 1992 film Sister Act accompanied by a live gospel choir (the audience is encouraged to sing along). The film is about a woman who goes into witness protection hiding — in a convent. Central Hall Westminster, £40/£35, book ahead, 1.45pm/6.45pm
CARRY ON CURATING: Celebrate the V&A Museum's recently acquired Tommy Cooper collection with a night of museum comedy. Performers include John Lloyd and Nish Kumar. V&A Museum, £15, book ahead, 7pm
FREE FILM FESTIVAL: It's the start of the New Cross and Deptford Free Film Festival, and it's launching with a sensory overload. The film is Chef, the tale of an acclaimed chef who gets frustrated with the mundanity of the food he makes so quits to start his own food truck to rediscover his passion for food. The White Hart, free, first come first served, 8pm
ELECTRONIC MUSIC: Limbs is a new home for live electronic music in London that aims to bridge the gap between the club and the concert hall. It's an intimate setting underneath Haggerston's railway arches. Tonight sees performances from Mined, Two Legs and Rainbow Shark. Limbs, £5 book ahead, 8pm-midnight
PRINCE: It's nearly a year since the master of flamboyant master of funk Prince passed away, so head down to Purple Rave. DJs will be spinning Prince tunes and there's a screening of Purple Rain to boot. Clapham Grand, £10, book ahead, 8pm-3am
Art review: a chaotic reconstruction
Paul Johnson has recreated his artist's studio inside the gallery, but everything is fragments. He takes mundane coffee cup lids and creates casts of them — bringing permanence to throwaway items. It's a chaotic glimpse into the creative mind. Paul Johnson: Teardop Centre at Camden Arts Centre, Arkwright Road, NW3 6DG, until 18 June, free ★★★☆☆ (Tuesday-Sunday) Tabish Khan
Art review: far too conceptual
Across two galleries is the work of Romanian conceptual artist Geta Bratescu. She works across many mediums including textiles, photography, video and performance. However, the work is far too conceptual and difficult to extract anything from. Geta Bratescu, The Studio: A tireless ongoing space at Camden Arts Centre,  Arkwright Road, NW3 6DG, until 18 June, free ★★☆☆☆ (Tuesday-Sunday) Tabish Khan
Good cause for the day
RAVING IRAN: Book ahead to see the story of two persecuted DJs in Iran in this documentary followed by a Q&A. That will then be followed by the DJ duo featured in the film — Blade & Beard — spinning out some tracks for a party in their UK debut. Proceeds go towards the homeless charity Crisis. Village Underground, £40 for whole event, £7 for just the party, book ahead, 27 April, 7pm-2am
Fun things to do with our friends and sponsor Funzing...
London is a city of incredible transformation. With structural remains that date back to ancient history still in existence, this unique walking tour takes in Lost London in all its former glory. From the Titanic booking office to the graveyards of man's best friend, you'll discover the weird and wonderful places that used to exist in the capital but are now only committed to memory. Using old photographs, newspaper cuttings and stories from the past, you'll be amazed at what has largely been written out of our history books... Get tickets
Whether you're a pre-grated cheddar sprinkler or mimolette fan, this cheesy walking tour will delight your senses. Starting off at a cheese counter in Mayfair that has been serving for more than 300 years, you'll tour the city's best dairy delights - including Fortnum & Mason, where the royals get their fix. Get tickets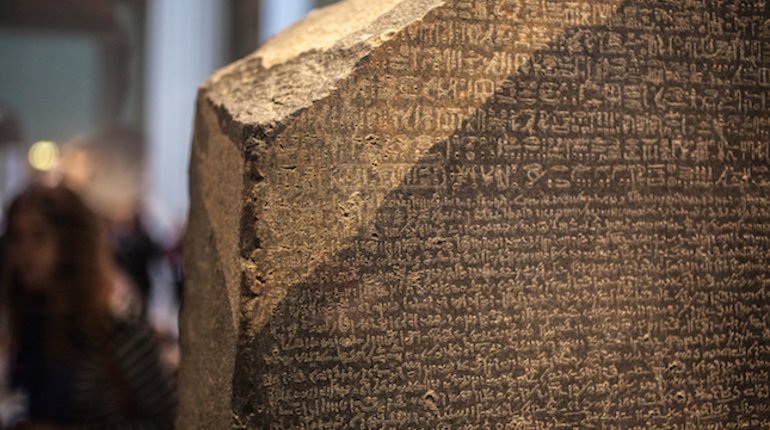 Track the journey of humanity through this tour around the British Museum. The tour aims to help you understand why the world is the way it is, and show how humans learned to question absolutely everything. Get tickets
Take to the waters and glide about in this beginner paddleboarding session. By the end of it, you'll be standing up and paddling solo, and there's plenty of help on hand to improve your technique. Change of clothes required. Get tickets