What we're reading
Things to do
COVENT JARDIN: No need to book tickets on the Eurostar because France is coming to Covent Garden — or, should we say, Covent Jardin. An abundance of chic French brands, al fresco café culture and delicious dining spots that embrace the French way of life. Covent Garden, various prices, book ahead, until 13 August
FAMILY FRIDAYS: Choose shapes inspired by the historic buildings and gardens, and get stamping with paints to create your own mini marked masterpiece in this printing workshop. The Charterhouse, £3.50, book ahead, 11am-1pm
KIDS BEATBOX:
One for the kids, take a trip to the
world of AnimaLand
where beatbox, rap and graffiti come together for an immersive, high-energy performance bringing to life an original children's book with improv and hip-hop. The Village Hall (Battersea Power Station), £3/£7/£14, book ahead,
11.30am & 2.30pm, until 13 August
BE SEEN DEAD: Something fascinatingly morbid for you, explore the cult of dead celebrity and pop culture with a show by made by blah. Protein Studios (Shoreditch), free, just turn up, noon-6pm, until Sunday 13 August
90S FESTIVAL: Get your champagne dance ready, Now That's A Festival provides some 90's garage legends for it's Friday line-up. Headliners DJ Luck & MC Neat are sure to provide one hell of a show. Central Park (Dagenham), £15, book ahead, 4pm-10.30pm, until 13 August
TUDOR TREASURES: Explore the treasures of Burlington House, learn about Tudor musicians and get hands-on with a felt-making workshop to create your own Tudor-inspired hair fascinator at the Blood Royal: Picturing the Tudor Monarchy after hours exhibition. Society of Antiquaries of London, free, just turn up, 6pm-9pm
CUBITT SESSIONS: Enjoy King's Cross's programme of live music performances from a range of genres; today you can hear EDM from Sondr and colourful pop music from Tiggi Hawke. Lewis Cubitt Square (King's Cross), free, just turn up, 6.30pm-8pm
INCONVENIENT SEQUEL: Catch former American Vice President Al Gore at a streamed conversation event at Rich Mix with an opportunity to see the documentary An Inconvenient Sequel: Truth to Power ahead of its general release on 18 August. Rich Mix (Shoreditch), £11, book ahead, 7pm-9.30pm
LIVE IN THE LIBRARY: A group of critically acclaimed musicians joins together to play jazz classics from the likes of John Coltrane and Sonny Rollins, all served up with a healthy serving of southern-style street food. Poplar Union, £5 in advance, book ahead, 7.30pm-10.30pm
BATTY ABOUT BATS: London Wildlife Trust is taking visitors on a tour of Crystal Palace Park to learn to identify bats from their ultrasonic calls with — yes this is a real thing — bat detectors. Crystal Palace railway station, free, book ahead, 8.45pm-10.15pm
Art review: flowing calligraphy
This top floor exhibition at Saatchi gallery is filled with beautifully lit calligraphic works by Emirati royalty. Sheikha Khawla created these works exploring issues like love, peace and beauty and they are gorgeously crafted. Peace & Love at Saatchi Gallery, King's Road, SW3 4RY, free. Until 18 August ★★★★☆ Tabish Khan
Theatre review: more barmy summer fun
The Barmy Britain franchise returns for another jolly jaunt through the darkest days of our empire, via silly songs, plenty of audience participation and a great big pile of toilet humour. There's the usual revolting Romans and party-pooping Puritans, plus a brand new exchange between Queen Elizabeth I and William Shakespeare, which give the glitter balls tied high on the ceiling of the Garrick a much stronger sense of purpose. It doesn't even matter that cultural references like TOWIE and The Apprentice might fly high above their heads, kids will be in sheer disbelief not just about how bonkers Britain's history really is, but how many characters can be portrayed so brilliantly by just two actors on one stage. Horrible Histories - More Best of Barmy Britain, Garrick Theatre, 2 Charing Cross Road, WC2H 0HH, £15-£22, 4 August-2 September ★★★★☆ [Monday 2pm & 4pm, Wednesday to Friday 11.30am, Saturday & Sunday 10am & 12pm] Phillipa Ellis
Art review: razor sharp
This exhibition is so dangerous that you're only allowed within five feet of it. Santiago Serra's massive grid like installation is made from razor wire and it takes 'do not touch the artwork' to another level. Razor wire is often used to prevent access to a set place. It's particularly relevant when the art world can seem restrictive to many and the wider political sphere is dominated by debates on immigration. Santiago Sierra: Impenetrable Structure at Lisson Gallery, 27 Bell Street, NW1 5BY, free. Until 26 August ★★★☆☆ (Monday-Saturday) Tabish Khan
Good cause of the day: wet and wild obstacle course
35 obstacles await those who like a fun challenge at the
Rat Race 10km course
, which have joined forces with
Children with Cancer UK
. Swim, crawl, jump, slide and laugh your way around the wettest obstacle race in the UK and take on their 50ft water slide and giant inflatables. Plus help raise money for Children with Cancer UK at the same time. ExCeL London (Royal Victoria Dock), £70-£80, book ahead,
12 August
Fun things to do with our friends and sponsor Funzing...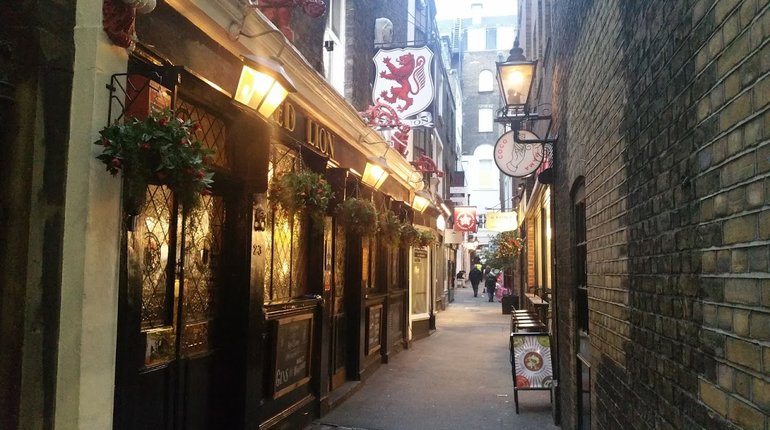 London is a city of incredible transformation. With structural remains that date back to ancient history still in existence, this unique walking tour takes in Lost London in all its former glory. From the Titanic booking office to the graveyards of man's best friend, you'll discover the weird and wonderful places that used to exist in the capital but are now only committed to memory. Using old photographs, newspaper cuttings and stories from the past, you'll be amazed at what has largely been written out of our history books... Get tickets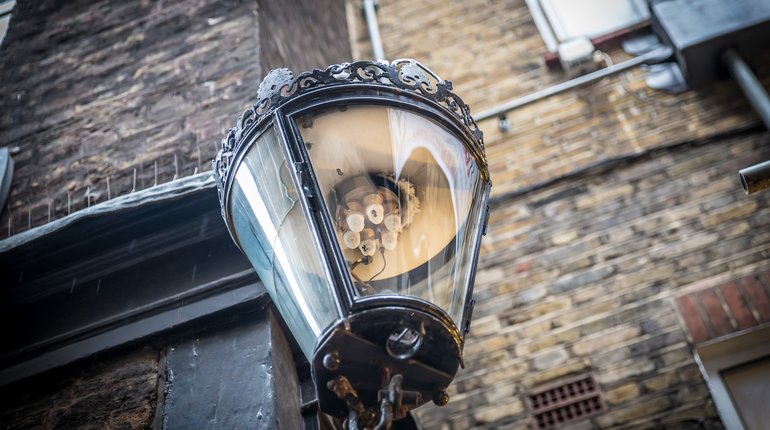 Cross gas lit alleyways and stroll by ancient pubs as you discover forgotten parts of London. See the world's smallest police station and visit London's most superstitious hotel on a walking tour covering everything weird, wonderful and London. £12 Get tickets
Take to the waters and glide about in this beginner paddleboarding session. By the end of it, you'll be standing up and paddling solo, and there's plenty of help on hand to improve your technique. Change of clothes required. Get tickets
If you've never paired ceramics and prosecco before, why on earth not? It's a match made in heaven as Sam and Diana, co-creators of 'Make Your Own', prove at their wonderfully welcoming ceramic painting workshop. Pull up a stool, don an apron and get to work on your very own mug, plate, tile, bowl or ornament. They provide the ceramics as well as a selection of patterns, and will show you exactly how to transfer designs and paint to your heart's content. It's BYO so feel free to pop the prosecco and enjoy the company of like-minded Londoners as you get stuck into your creations. Get tickets