All week
ATTIC ARTS CLUB: With side-splitting comedy, riotous cabaret and theatre to make you think, this is probably the liveliest library you'll ever visit. The Attics Art Club is counting down to the Crystal Palace festival with a fortnight of performances from the likes of poet Joseph Coelho, comedy double act Lazy Susan, and Eva Von Schnippisch and her Haus of Pleasure. Upper Norwood Library Hub (Crystal Palace), £13, book ahead, 4-17 June
BORDEAUX BUTTERFLY BAR: Immerse yourself in the world of Bordeaux wine at this pop up bar. If you're feeling adventurous, grab your mates and indulge in a tasting masterclass — you'll be a Bordeaux buff before you can toast à votre santé! Finsbury Avenue Square, £10, book ahead, 4-22 June
MURDER MOST FOLEY: Only bumbling PI Dick Reference can crack the case of the McDoughal Manor murder in this new comedic thriller. A Murder Most Foley uses live sound effects and a colourful collection of possibly unhinged characters for a Whodunnit that that breaks the sound barrier. Pleasance Theatre (Islington), £12, book ahead, 7.45pm, 5-10 June
THE YELLOW WALLPAPER: Charlotte Perkins Gilman hive, this one's for you. Theatrical troupe Another Soup is taking on the author's cult short story The Yellow Wallpaper, with its haunting yet subtle condemnation of 19th century paternalism revamped for the modern age. Omnibus Theatre (Clapham), £15, book ahead, 7.30pm, 5-24 June
Monday 4 June
ART DECO ARSENAL: Discover the elegant impact of the 1930s art deco movement on north London as you embark upon an architectural walking tour from Highbury to Finsbury Park. Along the way, you'll visit places of leisure, commerce, travel, and sport to discover the enduring legacy of this classy aesthetic. Arsenal, £9-£12, book ahead, 6.30pm-8pm
GLITTER BALL TAKEOVER: It's time to shine at Junkyard Golf Club, where Confetti Crowd and The Gypsy Shine are out to prove that there's no such thing as too much glitter. Drink shimmering cocktails, get your face done by festival glitter pros, and sparkle your way to a hole in one — with a few selfies along the way, natch. Junkyard Golf Club, Old Truman Brewery (Brick Lane), £10, book ahead, 7pm
STRANGE TALES OF LONDON: Something wicked this way comes. Haunt London is hosting an evening of witchy, magical, and bloodcurdling tales about our big bad city. You'll discover highway murders, the secret history of spiritualists, and the legend of the Crouch End Spriggan. Backyard Bar and Kitchen (Bethnal Green), £5, book ahead, 7pm-9.30pm
Tuesday 5 June
CHURCH OF PHIL: Get ready to worship at the altar of Phil in a genre-bending cult recruitment seminar that's thinly disguised as a caravan holiday park presentation. This absurd multimedia comedy show has it all — puppetry, naff Word Art, and just enough blood sacrifice to keep it on the right side of tasteful. Landor Space (Clapham), £10, book ahead, 7.30pm-8.30pm
PORTRAITS IN OTHERNESS: Renowned dancer and choreographer Akram Khan has given four emerging dance artists the chance to showcase their own solo works inspired by cultural hybridity, myth and ritual. Tonight you can catch Dickson Mbi's Duende and May Jilan Dong's Bai-inspired piece. Lilian Baylis Studio (Angel), £17, book ahead, 8pm, until 8 June
---
Sponsored listings
Sounds Like London: our picks this week
June brings the Mayor of London's Sounds Like London campaign to the capital — a month-long celebration of both women in music and London's grassroots music scene. Here's our pick of this week's Sounds Like London events.
WOMEN IN MUSIC: One of the main focuses of Sounds Like London is to promote women within the industry. This panel talk with Rebecca Allen and Imelda May aims to do just that. National Portrait Gallery, free, book ahead, 1pm-3pm, 4 June
KATY HURT: A night of fresh music down in Balham. One Eskimo, HOPE, Jade Williams and headliner Katy Hurt are all sure to wow. This is what grassroots music is all about. The Bedford, free, 7.30pm, 5 June
BLACK DOLDRUMS: Things are about to get heavy down in New Cross as psych duo Black Doldrums headline a night of angst driven music. New Cross Inn, £4, 7pm, 6 June
HIP HOP DJ BATTLE: Pitch up just off Carnaby Street to see some of the best women hip hop DJs (some from Radio 1 Xtra) battle it out for your entertainment. Carnaby Street, free, 5pm-9pm, 7 June
SOHO BLACK MUSIC CAPITAL: For decades Soho's bars, record shops, clubs and characters have been a hub of quality black music. Soul II Soul's Jazzie B and Sounds Like London author Lloyd Bradley discuss the influence the area and the art have on each other. Platform LDN, free to enter ballot, 5pm-9pm, 7 June
ANGÉLIQUE KIDJO: Singer Angélique Kidjo reinterprets the classic Talking Heads album Remain In Light. She's taking the African elements touched on in that album and turning them up to 11. Royal Festival Hall, £15-£45, 7.30pm, 8 June
JUNCTION 2 FESTIVAL: Way out in Boston Manor, comes a festival filled with some of the biggest superstar DJs on the planet. The lush surroundings of suburban London juxtapose with thumping bass. It's headlined by the beloved techno queen, Nin Kraviz. Boston Manor Park, £41-£70, 12pm-10pm, 9 June
UMPALIFIRE: The Nest Collective's family friendly, worldwide roots festival returns to Deptford. There are four stages showcasing music from all over the globe along with a campfire sing-a-long area. The Master Shipwright's Palace, £28-£35, 3.30pm-11pm, 9 June
KATIS: Funk-infused pop from KATIS in the heart of Hackney, thanks to Little Concert and Airbnb. Behind The Wall, £10, 7pm-10pm, 10 June
---
Wednesday 6 June
MALTESE MINI BREAK: Take a trip through the history of Malta on an evening tour of the Museum of the Order of St John. You'll discover how a motley crew of crusading knights fought for control of the Mediterranean and get a glimpse of Maltese treasures that are normally hidden away. Museum of the Order of St John (Clerkenwell), £4, book ahead, noon-1pm
SYRIAN SUPPER CLUB: Devour delicious Syrian cuisine in aid of the Hands Up Foundation, which supports healthcare and education in Syria. The menu is being kept under wraps but think cardamom, rose water, and bitter oranges and you're on the right track. E5 Bakehouse (London Fields), £40, book ahead, 7.30pm-10.30pm
SUPERBOB: It may not be the mean streets of Gotham, but every neighbour needs their own superhero — including Peckham. Introducing SuperBob, a lonely superhero looking for love in south east London. See the film looking to give Marvel a run for its money (hey, it could happen) alongside a Q&A with its writer-director duo. Harris Academy (South Norwood), £8.50, book ahead, 7.45pm
BEATING RETREAT: If military pageantry is your thing, best get yourself down to the Horse Guards Parade for an evening of music, precision drill, horsemanship, cannon fire, and fireworks. Featured performances include The Massed Bands of the Foot Guards and The Mounted Band of the Household Calvary. Horse Guards Parade (St James's), from £20, book ahead, 8pm-9.45pm
Thursday 7 June
FLOCK LONDON: Shopaholics, offset some of that buyer's remorse by picking up your next find from a fabulous independent designer with the help of Flock, a pop-up shop featuring south London's local labels. Featured brands include Stidston Swimwear and Narloa skincare. Peckham Levels, free entry, just turn up, 9am-7pm, until 10 June
JAVIERA MENA: Cult electropop artist Javiera Mena is celebrating the release of her new album with an exclusive Shoreditch gig. Having bagged herself a Latin Grammy nomination in 2015, she's become a summer festival staple across Latin America and the USA. Rich Mix (Shoreditch), from £18, book ahead, 8pm
BLACK GIRL: Meet Twayna Mayne, a rising comedy star whose unique backstory — as a black child who spent years in the care system before being adopted by a middle class white family at the age of 14 — forms the basis of her hilarious one woman show. Soho Theatre, from £11, book ahead, until 9 June
BENEDICT ALLEN: If Benedict Allen's name sounds familiar, it's probably from when he created headlines around the world. It was though that the explorer had got lost, kidnapped, or had simply gone mad as he searched for the remote tribe in Papau New Guinea who had befriended him 35 years prior. Hear him reveal what really happened on that fateful expedition. The London Library (St James's Square), £12-£18, 6.30pm-8.30pm
Friday 8 June
WORLD OCEANS DAY LECTURE: Discover the surprising and poetic workings of the tide with a writer, sailor and surfer who made a vow to understand it. From confronting the Silver Dragon, a twenty-five foot tidal bore that races eighty miles up China's Qiantang River, to following a Inuit elder down an icy hole to collect fresh mussels in the cavities left by a low tide, he's full of stories about the space where ocean meets dry land. National Maritime Museum (Greenwich), £8, book ahead, noon
JAIPUR LITERATURE FESTIVAL: Experience the literary majesty of Jaipur without leaving London at the UK incarnation of Jaipur Literature Festival. Nearly 70 leading authors from across the globe have gathered to celebrate South Asia's multilingual literary heritage, oral traditions, and performing arts. British Library, £14-£30, book ahead, 8-10 June
THE FLOACIST: Neo-soul sensation and eight time Grammy nominee The Floacist comes to the Hideaway Jazz Club with a live band, plenty of poetry, and a generous helping of positive vibes. Hideaway Jazz Club (Streatham), £22.50, book ahead, 7pm
TURN UP THE VOLUME: Get ready to make some noise for comedian Jessie Cave, poet Charly Cox, electronic duo Wyles and Simpson, and plenty more vibrant female voices at a women-led charity fundraiser. All money raised goes to women's mental health charity Wish, and your ticket includes a welcome drink. Skint? Free tickets are available for those on a low income or in receipt of benefits. Cecil Sharp House (Camden), £13, book ahead, 7.30pm-10pm
Saturday 9 June
JUMBLE TRAIL: Ever wanted to set up your own market stall? With The London Fields Jumble Trail, now's your chance. This East End neighbourhood is coming out in full force to sell preloved clothes, shoes, toys, and books. More of a haggler than a hawker? Simply bag yourself a few bargains then head to Albion Square's community tea party. All proceeds go to Queensbridge Primary School. London Fields, free entry, just turn up, 11am-3pm
PETER ACKROYD PUB CRAWL: Drink in the history of London as documented in Peter Ackroyd's immense ode to the Big Smoke on a pub-based pilgrimage from Clerkenwell to St Giles. 100% of the proceeds from ticket sales goes to homelessness charity Crisis. Meet in Clerkenwell, £20, book ahead, 2pm-10pm
BLITZ PARTY: Sound the alarm, because this 1940s party is back for a D-Day spectacular. The Blitz Party's east London air-raid shelter has boozy provisions and wartime spirit to rival Churchill's, so start perfecting your victory rolls, crack open that pomade, and get ready for a night of vintage revelry. Studio Spaces (St Katharine), from £35, book ahead, 8pm-2am
SIMON MUNNERY: Hear the story of the joke, the painting, and what happened next as acclaimed comedian Simon Munnery tries out his new material on you. Museum of Comedy (Bloomsbury), £7, book ahead, 8.30pm
Sunday 10 June
RUN AND ROAST: How far would you go for the perfect Yorkshire puds? Children's charities Raise Your Hands and the anti-trafficking Tribe Freedom Foundation invite you to run 10km along the Thames Path before tucking into a glorious Sunday lunch beside the river. The funds raised will be split between both organisations. Meet at Paddington Station, £10, book ahead, 8.50am-4.30pm
JEWELLERY FAIR: Add some sparkle to your Sunday at the Frock Me! Jewellery Fair. Over 30 exhibitors make for a real treasure trove of vintage and antique gems, and your ticket includes entry to the Frock Me! Vintage Fair taking place downstairs. Kensington Town Hall (Kensington), £4, book ahead, 11am-5pm
CASABLANCA AT LE COMPTOIR: In the (ever so slightly butchered) words of Humphrey Bogart, of all the film joints in all the towns in all the world, you have to walk into this one. The Lexi Cinema will be ablaze with flickering lanterns, belly-dancing and other North African delights in honour of the cinematic masterpiece that is Casablanca. Feast on a three course meal before settling down for the film, Moroccan wine or Casablanca beer in hand. The Lexi Cinema (Kensal Rise), £35, book ahead, 7pm-10.15pm
Fun things to do with our friends and sponsor Funzing...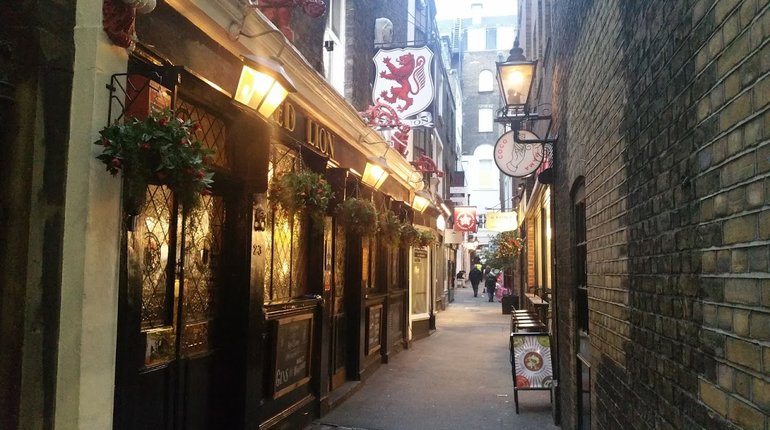 London is a city of incredible transformation. With structural remains that date back to ancient history still in existence, this unique walking tour takes in Lost London in all its former glory. From the Titanic booking office to the graveyards of man's best friend, you'll discover the weird and wonderful places that used to exist in the capital but are now only committed to memory. Using old photographs, newspaper cuttings and stories from the past, you'll be amazed at what has largely been written out of our history books... Get tickets
Whether you're a pre-grated cheddar sprinkler or mimolette fan, this cheesy walking tour will delight your senses. Starting off at a cheese counter in Mayfair that has been serving for more than 300 years, you'll tour the city's best dairy delights - including Fortnum & Mason, where the royals get their fix. Get tickets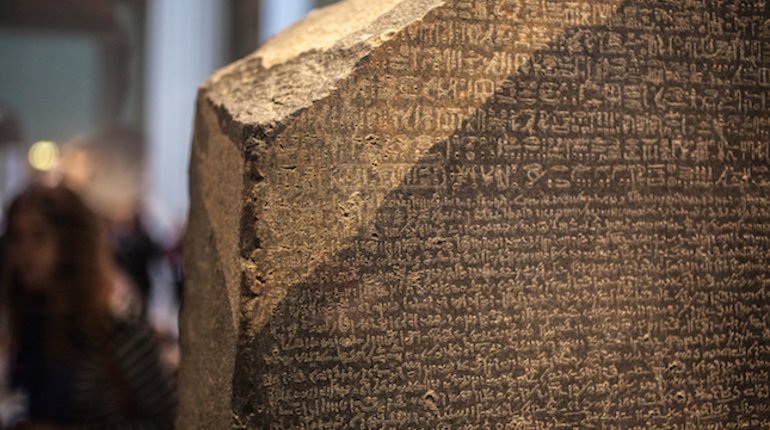 Track the journey of humanity through this tour around the British Museum. The tour aims to help you understand why the world is the way it is, and show how humans learned to question absolutely everything. Get tickets
Take to the waters and glide about in this beginner paddleboarding session. By the end of it, you'll be standing up and paddling solo, and there's plenty of help on hand to improve your technique. Change of clothes required. Get tickets