All week
HALF TERM: Looking for ways to keep the kids occupied while school's out? Our half term listings have all sorts of suggestions, from craft activities to theatre shows, so you'll find something, whatever your budget.
MAN OF SCIENCE: The Charles Dickens Museum is here to banish the belief that the novelist had no interest in matters of science. Drawing on his novels, journalism, and correspondence, this new exhibition promises to unveil Dickens as one of the most powerful scientific communicators of his age. Charles Dickens Museum (Bloomsbury), £9, book ahead, 24 May-11 November
SENSORY READING LAB: Let your senses guide you on a journey through European children's literature with the help of the Transbook European Project. The whole family is invited to touch, listen and feel their way through a brave new world of books at this interactive exhibition. Discover Children's Centre (Stratford), £7, book ahead, 28 May-1 June
JOE STILGOE AND FRIENDS: See the bigwigs of showbiz perform alongside acclaimed pianist and singer-songwriter Joe Stilgoe. He'll be sharing the stage with a different famous face every day of the week, with guest performers including Rufus Hound, Julia Biel, and Louise Dearman. Brasserie Zedel (Piccadilly), £30, book ahead, 7pm, 28 May-3 June
DANE BAPTISTE: Fresh from his turn hosting Live At The Apollo, comedian Dane Baptiste is back on the road with a smash hit show about wealth, power, and the pursuit of pleasure. Soho Theatre, from £11, book ahead, 7.30pm, 29 May-2 June
Monday 28 May
KIDS ARTS FESTIVAL: There's plenty of fun for kids and adults at East Dulwich Tavern's Children's Art Festival, from chemistry classes courtesy of Professor Kaos, to potato puppetry and a barmy bake-off. East Dulwich Tavern, £7-£10, book ahead, 2pm-4pm, until 1 June
WANNABE: Slam your body down and wind it all around at a night of dancing dedicated to the ultimate girl power group. That's right, you'll be mastering moves to the Spice Girls' smash hit Wannabe. It's been 20 years, so it's about time you learned how to zig-a-zig-ah. Drink, Shop & Do (King's Cross), £15, book ahead, 4.30pm
Tuesday 29 May
MURDER MYSTERY ARCHAEOLOGY: A body has been discovered at the Museum of Richmond. Fear not, this isn't a fresh kill... but they do need your kids' help finishing off their archaeological dig and untangling the mystery of a person buried long ago. Museum of Richmond, £5.50/free for adults, book ahead, 10am-12pm, until 1 June
THAMES TUNNEL PERFORMANCE ART: Step into a vision of the future at the Thames Tunnel, where performance artists Evan Ifekoya and Victoria Sin are debuting their latest commission. Their sci-fi script reading imagines the possibilities of tomorrow within an new socio-political system. Brunel Museum (Rotherhithe), from £7, book ahead, 7pm
BAFTA CONVERSATIONS: Austin Wintory is the latest in a string of world-class composers to rock up at the Royal Albert Hall for a chat about their most celebrated scores. This guy boasts the first ever Grammy nomination for a video game score thanks to his work on Flow and Journey, and has since worked on the likes of The Banner Saga and Assassin's Creed Syndicate. Royal Albert Hall (Kensington), £13, book ahead, 8pm
Wednesday 30 May
SCULPTURES OF THE STRAND: Chances are, if you've ever gone for a stroll along the Strand, you've noticed some weird and wonderful outdoor artworks. Discover the stories behind the Strand's sculptures, plaques and memorials on a walking tour from Nelson's Column to Aldwych. Meet in Charing Cross, £9-£12, book ahead, 6.30pm-8pm
WES ANDERSON SKETCHUP: Pencils at the ready for an arty evening dedicated to hipster fave and king of twee Wes Anderson. You'll complete a series of easy creative challenges inspired by his best-loved films, including drawing 50 fantastic foxes in 15 minutes and creating a flatpack Grand Budapest Hotel. Drink, Shop & Do (King's Cross), £15, book ahead, 7pm-9.30pm
DESERT MOUNTAIN TRIBE: Fans of mid 90s psych pop will likely approve of Desert Mountain Tribe's latest offering. The album is co-produced by James Aparicio, who's worked with likes of Mogwai and Nick Cave, so you can expect good things. The Lexington (Angel), £9, book ahead, 6pm-10pm
GUQIN CONCERT: Sample a selection of China's finest teas and Tawainese whisky while string musician Cheng Yu enchants you on the guqin and pipa. She's accompanied by concert pianist An-Ting Chang for an eclectic programme of Chinese and European music. London Hippodrome (Leicester Square), £20, book ahead, 7.30pm-9.30pm
Thursday 31 May
INSIDE THE COMEDIAN: Gag merchants Josie Lawrence and Dan Testell are grilled at length about career highs, lows, and that time they met Oprah in a lift. There's just one problem — not a word of what they're babbling on about is true at this brand new spoof chat show. The Bill Murray (Islington), £6, book ahead, 6pm-8pm
BIG SPRITZ SOCIAL: Put down that pint of craft ale because this spring, orange is the new black. Get a taste of la dolce vita with an evening dedicated to everyone's favourite Italian aperitivo, Aperol Spritz. Row down the Aperol orange canal, take a turn on the Vespa carousel or simply kick back under the pergola with a couple of drinks. Shoreditch Electric Light Station (Shoreditch), £10, book ahead, 6pm-10pm, until 9 June
ADVENTURE FILMS UNDERGROUND: Catch a screening of three of the world's best adventure films while on a mini adventure of your own, 50ft deep in a Grade II* listed railway tunnel shaft. We bet you've never done cinema like this before... Brunel Museum (Rotherhithe), £25, book ahead, 6.30pm-10pm (partner)
RUM TASTING: Unleash your inner Captain Jack Sparrow with a rum tasting aboard a reconstruction of a famous 16th century ship. Rumcask invite you to taste twelve unique rums for all over the seven seas while exploring The Golden Hinde's wondrous history. The Golden Hinde (Bankside), £25, book ahead, 6.30pm-9pm
Friday 1 June
MINDFUL LIVING SHOW: Let some tranquility into your life with the help of the Mindful Living Show. The likes of Paul Gilbert OBE and Will Young will be leading seminars, and there's a ton of creative workshops to check out, including a mindful living theatre. Business Design Centre (Islington), from £30, book ahead, 10am-5pm, 1-2 June
SUMMER BY THE RIVER: The largest free outdoor festival in London launches today for three whole months of alfresco antics. Festivities kick off with live music from The London Belles, Holy Moly and the Crackers, and a host of vibrant street performers. London Bridge City, free entry, just turn up, until 2 September
BLANK CANVAS: Curators at The National Gallery are digging out paintings from the archive to inspire spontaneous sketches from one plucky comedy troupe. Expect improv, art, and plenty of laughs. National Gallery (Trafalgar Square), £12, book ahead, 7pm-8pm
HAVANA HIDEAWAY: Want to do something a bit different with your Friday night? Opt for a clandestine Cuban-themed night of mayhem courtesy of The Candlelight Club. They're here to whisk you away to a 1920s Havana speakeasy, complete with genuine Cuban cigars and cocktails. Secret location (Angel), from £25, book ahead, 7pm-midnight (repeated tomorrow)
Saturday 2 June
SKYLINE SKETCHING: Take in a glorious view of the city while putting your artistic talents to the test at a morning sketching session. Your ticket includes a wood fired grilled lunch with veggies fresh from the roof garden. The Culpeper (Spitalfields), £25, book ahead, 9am-11pm
DIY ART MARKET: Pick up a sassy patch, bold screen print, or indie zine from Peckham's DIY Art Market. Over 70 established and emerging artists, designers and publishers will be turning out to show off their stuff. Bussey Building (Peckham), free entry, just turn up, 11am-6pm
CAMDEN ROCKS: It's all about to kick off in Camden, which welcomes back its one day music festival this weekend. Alt-rock faves including Maximo Park, PiL, Twin Atlantic, and British Sea Power are just a handful of the acts performing at Camden Rocks, and you get to see them all for under 50 quid. Various venues (Camden), £40, book ahead, noon-11.30pm
TRUMPETERS GARDEN PARTY: Traditional lawn games, a fairy door hunt, and plenty of flora await at a garden party in aid of The Poppy Factory, a charity looking after disabled veterans. Of course, it'd hardly be a Trumpeters' House open afternoon without a big brass band providing a bit of pomp and ceremony. Trumpeters' House (Richmond), £6/free for under 16s, book ahead, 2pm-5pm
Sunday 3 June
GRADUATE FASHION WEEK: At the ripe old age of 27, Graduate Fashion Week is back and bigger than ever. Discover the talent of tomorrow on the catwalk and, if you're an aspiring designer yourself, get your name out there by hobnobbing with the industry bigwigs on the exhibition floor. The Old Truman Brewery (Brick Lane), £8, book ahead, until 6 June
LINO PRINT BAGS: Carve a lino block, make relief stamps and explore composition on your way to creating your own bespoke make up bag (or pencil case if you prefer) from scratch. You can add bottomless tea and a slice of cake for an extra fiver. Drink, Shop & Do (King's Cross), £30, book ahead, 11am-1.30pm
THE ANCIENT LAW: Round off your weekend with a beautifully restored silent film, accompanied by musician Meg Morely's live score. The Ancient Law, part of the golden age of early Jewish filmmaking in Germany, tells the tale of an aspiring actor who refuses to following in his Rabbi father's footsteps and sets off to follow his dream, finding love with an Archduchess along the way. Hey, we've all been there. Phoenix Cinema (East Finchley), £12, book ahead, 3.45pm
Fun things to do with our friends and sponsor Funzing...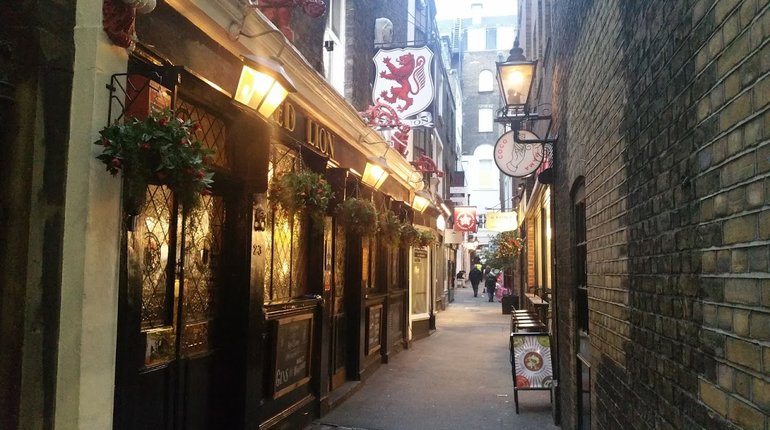 London is a city of incredible transformation. With structural remains that date back to ancient history still in existence, this unique walking tour takes in Lost London in all its former glory. From the Titanic booking office to the graveyards of man's best friend, you'll discover the weird and wonderful places that used to exist in the capital but are now only committed to memory. Using old photographs, newspaper cuttings and stories from the past, you'll be amazed at what has largely been written out of our history books... Get tickets
Whether you're a pre-grated cheddar sprinkler or mimolette fan, this cheesy walking tour will delight your senses. Starting off at a cheese counter in Mayfair that has been serving for more than 300 years, you'll tour the city's best dairy delights - including Fortnum & Mason, where the royals get their fix. Get tickets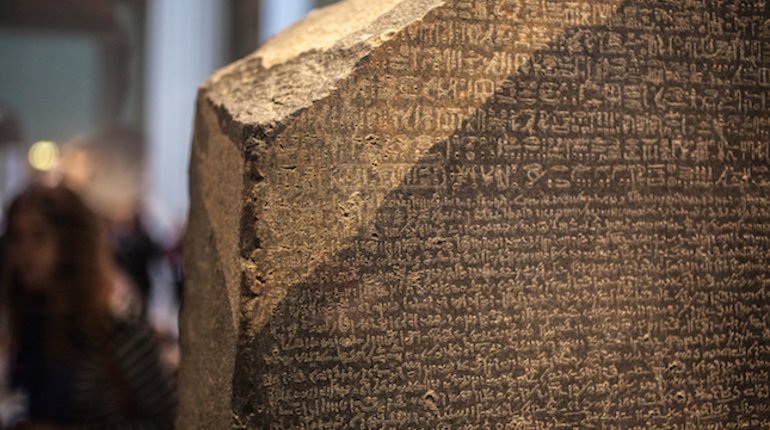 Track the journey of humanity through this tour around the British Museum. The tour aims to help you understand why the world is the way it is, and show how humans learned to question absolutely everything. Get tickets
Take to the waters and glide about in this beginner paddleboarding session. By the end of it, you'll be standing up and paddling solo, and there's plenty of help on hand to improve your technique. Change of clothes required. Get tickets