Things to do this week is sponsored by The Old Royal Naval College.
All week
FINE ART: Students from the City Lit Fine Art course present their end of course show. A variety of artworks are on display, with themes ranging from environmental and social issues to pieces which are more personal and autobiographical. Espacio Gallery (Bethnal Green), free, just turn up, 18-23 July
LONDON RIVIERA: If the weather's looking decent, get yourself down to City Hall for the London Riviera festival. Every evening there's different entertainment, including film and sport screenings, dance classes, and live music. Best of all, it's free. Just turn up, until 31 August
COLOURFUL MAZE: Artist Camille Walala has used her signature colourful, patterned designs to create a psychedelic maze that sounds part puzzle, part fun house, part Alice in Wonderland rabbit hole. Solve clues, look at things from different angles, and embrace the fun of playing. NOW Gallery (Greenwich Peninsula), free, just turn up, until 23 September
SEE THE WHALE: South Kensington's new centrepiece has been unveiled. Head to the Natural History Museum to see Hope, the blue whale skeleton, suspended from the ceiling of the Hintze Hall. While you're there, why not check out the museum's impressive new Whales exhibition? Museum entry is free (charge for exhibition - and booking recommended, ongoing
OCEAN MYSTERY: Like piecing together clues? Head to the National Maritime Museum's new exhibition, Death In The Ice, to learn about the disappearance of Franklin's ship, which left England in 1845 and was never heard from again. The remains have now been found, but nobody knows what happened to send the expedition awry. £9.60-£12, book ahead, until January 2018
Monday 17 July
FLOW YOGA:  Join expert yoga instructor Rali Gineva for an outdoor masterclass in dynamic vinyasa flow yoga (phew, that's a bit of a mouthful). Education Centre (Hyde Park), £15, book ahead, 6.30pm-8pm
EDINBURGH PREVIEW: Watch the tale of a London Hughes's search for superstardom, filled with music, dance, stand-up comedy and audience participation, ahead of going to Edinburgh. Hackney Showroom, £8, book ahead, 9pm-10pm (repeated tomorrow)
LEAD SUSPECT: This play is a murder mystery with a twist... it's dogs solving the crime. Based on the curious case of the 2015 Crufts dog show poisoning, the story is told through the eyes of canine competitors. King's Head Theatre (Islington), £12, book ahead,9.30pm (until 20 July)
Tuesday 18 July
RAILWAY HISTORY: From the rediscovery of structures associated with the early Brunel Great Western Railway to the untold stories of the Elizabeth line, head to Museum of London Docklands for a talk tracing the history of the railways. Museum of London Docklands, £10, book ahead, 6.30pm-9.15pm
POP UP PAINTING:Drink creatively, with a wine class in one hand and a paint brush in the other, as you paint a starry night in London. No experience required, and all equipment is provided. The Jam Tree (Clapham), £30, book ahead, 7.30pm-10pm
UGLY ANIMALS: The Ugly Animal Preservation Society turns its attention to all things Australian for its latest outing at the Grant Museum of Zoology. Comedians including Bec Hill  and Elf Lyons take it in turns to champion the cause of some of nature's less aesthetically-pleasing offerings. Grant Museum (Warren Street) £6, book ahead, 6.30pm-9pm
MUSEUMS SHOWOFF:This cabaret-style show is for people who love museums, with comedy, talks, debates and more from people who work in museums, or who simply can't get enough of them. The Phoenix (Oxford Circus), £6, book ahead, 7.30pm
COTTINGLEY FAIRIES: London Fortean Society marks the centenary of the Cottingley Fairies — a photo taken in 1917 showing a young girl in a garden, with four fairies dancing in front of her. It wasn't revealed to be a hoax until the 1980s — this talk discusses the effect it had on society in the intervening years. Conway Hall (Holborn), £9.25, book ahead, 7.30pm-9pm
Wednesday 19 July
SOURCE OF FUN:Play is at the core of development, of creativity, of mental health. Do you get enough of it? Pop along to this playful exhibition and get your fix, as well as learning about the research that has been done into the effects of play. Freud Museum (Hampstead), £8,until 10 September
NECROPOLIS LINE:Climb aboard and follow the final train journey made by hundreds of first and second world war servicemen and women on their way to burial at the leafy Brookwood Military Cemetery. Waterloo Station, free tour (pay your own train fare), book ahead,10am-2pm
CEMETERY TOUR: Learn about the conservation work going on at Brompton Cemetery on this hard hat tour behind the scenes. Brompton Cemetery, free, book ahead, 6pm-8pm
CATHEDRAL TOUR: Take a guided tour of Southwark Cathedral and learn about the various literary figures connected with the building — Dickens visited, and it has connections to 17th century theatre, including the work of Shakespeare. Southwark Cathedral, £8, book ahead, 6.30pm
---
Sponsor message
Scale the heights to see London's Baroque masterpieces
Looking for something a bit more exciting than your standard museum trip? Make your way to the Old Royal Naval College in Greenwich to see incredible paintings like never before; the Painted Hall is undergoing major conservation works, and as part of the work, there's a limited edition Painted Hall Ceiling Tour.
Ascend via a 60ft observation deck to see the stunning Baroque paintings up close, and explore the detail of these incredible artworks. Find out more about the Painted Hall conservation project and how to book a tour here.
---
Thursday 20 July
INDIA IN BLOOMSBURY: This guided walk around Bloomsbury will help you discover the people and places that reflect the presence of India in the area. A carefully-chosen 12 places tell the story. Russell Square station, free, book ahead, 11am-12.30pm
SOUTHGATE SAUNTER: A gate through which royal parties rode on horseback, and an area of great natural beauty. Discover the stories of Southgate on a leisurely saunter around the area. Southgate station, £9, book ahead, 1.30pm-3pm
BOARD GAMING: Unleash your competitive side with an evening of board gaming, from old classics to contemporary counterparts. You're free to enjoy the museum's new PLAY exhibition, too. Freud Museum London, £8, book ahead, 6pm-9pm
BURLESQUE: Miss Polly Rae invites her friends from the worlds of burlesque, circus and dance, for a night of unadulterated raunch, at Underbelly's Speigeltent. Prepare to be seduced. From £17.50, book ahead, 9.30pm
Friday 21 July
DISCOVER CROSSRAIL: Crossrail has dug a lot of dirt. Discover key details about the area, from archeological findings to never-before-heard stories in unique buildings, unexpected spaces and new viewpoints on this Museum of London guided walk. Tottenham Court Road, £25, book ahead, 11am-1pm
HATTON GARDEN FESTIVAL: Hatton Garden plays host to two jam packed days of entertainment, competitions, talks, workshops and the big Diamond hunt — perfect for those who are thinking of popping the big question sometime soon... Hatton Garden, free, just turn up,midday-6pm (and tomorrow)
EALING COMEDY FEST:Host of Mock The Week and stand-up star Dara Ó Briain leads the line up of this comedy festival featuring a selection of the UK's best loved comedians. Walpole Park (Ealing), £20, book ahead, 7.45pm-10.30pm
PUTTING NZ ON THE MAP: Fans of Flight of the Conchords will love this tribute night, dedicated to finding out if Australians can ever feel love. Expect lots of tunes... and the challenge of having to listen to Bowie, Shaggy and The West Side Story soundtrack all on one night. Dead Dolls House (Islington), £7, book ahead, 9pm-2am
Saturday 22 July
INDONESIAN FESTIVAL: A vibrant, colourful celebration of the food, culture, fashion, music and tourism of Indonesia rocks up in central London. There'll even be a beach created from 50 tonnes of white sand, to really transport you across the world. Potters Fields Park (Southwark), free, just turn up,22-23 July
DRAW N' TOUR:Uncover 900 years of Southwark Cathedral's architecture, while sketching the beautiful spaces in this glorious place of worship. Your guide will share stories behind the architecture as you cover six stops in the cathedral. Southwark Cathedral, £7, book ahead, 10.30am-11.30am
INDUSTRIAL HERITAGE:Trace the industrial heritage on this walk of the lower Lea Valley, from fine porcelain in the 18th century, through gasworks, gin, explosives and film studios.  Pudding Mill Lane DLR, £10, book ahead, 1pm-4pm
BEES IN THE CITY: What do they do for us? Alison Benjamin of Urban Bees Ltd. reveals the answer, as well as what we can do for them. You'll even get the chance to make your own bee hotel to take home. Museum of London, £25, book ahead, 1.30pm-4pm
Sunday 23 July
WALK THE CITY: The City is built on business, with evidence harking back to Roman times. Walking through its heart, you'll discover the foundations for trade in this historic part of the city, and how some have attempted to destroy its financial infrastructure. St Paul's Churchyard, £12, book ahead, 11.30am-1.30pm
NOSE AROUND: Fancy having a nose around Opera Holland Park? Maybe even singing on the stage, or conducting the orchestra? Now's your chance, at this open day full of free and fun activities for all the family to enjoy. Opera Holland Park, free, just turn up, midday-5pm
ROSÉ FESTIVAL: It's the UK's first and only festival dedicated to rosé wine, and it features an abundance of the stuff. Need we say more? The Geffrye Museum (Hoxton), £15, book ahead, midday-7pm
Good cause for the week
DRAGON BOAT RACE: Book ahed for this one: 20 local companies take to the water in their very own Dragon Boats, racing the length of the Merchant Square canal in aid of children's charity COSMIC. Merchant Square (Paddington), free, just turn up, Thursday 20 July, 5pm-9pm
Fun things to do with our friends and sponsor Funzing...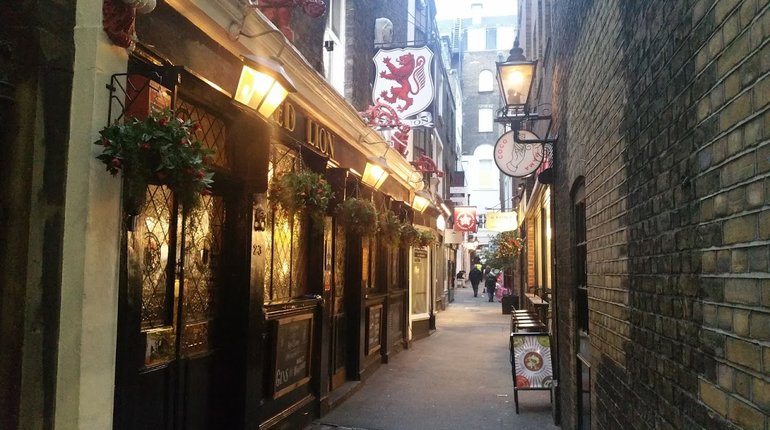 London is a city of incredible transformation. With structural remains that date back to ancient history still in existence, this unique walking tour takes in Lost London in all its former glory. From the Titanic booking office to the graveyards of man's best friend, you'll discover the weird and wonderful places that used to exist in the capital but are now only committed to memory. Using old photographs, newspaper cuttings and stories from the past, you'll be amazed at what has largely been written out of our history books... Get tickets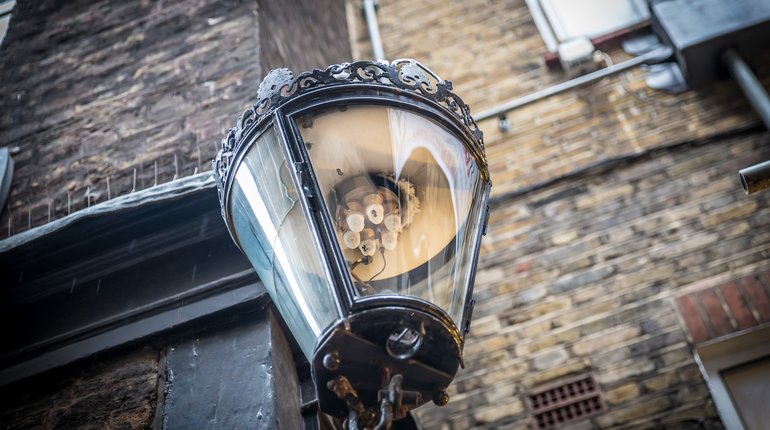 How well do you really know London? Visit the streets that inspired Harry Potter locations and see London's most superstitious hotel. On Matt's tour you will explore hidden places and discover stories unknown to even the most knowledgeable of Londoners. Get tickets
Take to the waters and glide about in this beginner paddleboarding session. By the end of it, you'll be standing up and paddling solo, and there's plenty of help on hand to improve your technique. Change of clothes required. Get tickets
If you've never paired ceramics and prosecco before, why on earth not? It's a match made in heaven as Sam and Diana, co-creators of 'Make Your Own', prove at their wonderfully welcoming ceramic painting workshop. Pull up a stool, don an apron and get to work on your very own mug, plate, tile, bowl or ornament. They provide the ceramics as well as a selection of patterns, and will show you exactly how to transfer designs and paint to your heart's content. It's BYO so feel free to pop the prosecco and enjoy the company of like-minded Londoners as you get stuck into your creations. Get tickets