All week
Half term's here, and if you're looking for ways to keep the kids happy, we've got plenty of inspiration, including craft activities, family theatre shows, and indoor energy burners for rainy days. Take a look at our half term guide.
ABC: The alphabet gets a reinvention in this new exhibition which brings together a range of photographers from various walks in life to teach children in a new and creative way. V&A Museum of Childhood, Free, just turn up, until 4 June
BUCKET LIST: After her mother is murdered for carrying out anti-government and corporation protests, Milagros seeks justice. This play follows her as she checks off a bloody list of the those responsible for her mother's death. Battersea Arts Centre, various prices, book ahead, 13 February-4 March
CHILDREN'S FESTIVAL: Keep the little ones entertained with Imagine Children's Festival at Southbank Centre. Events include author talks, performances of favourites such as The Gruffalo, and a pedal-powered screening of The Little Mermaid. Southbank Centre, various prices, until 19 February
Stage preview: A one night stand... with a 91-year old
How about one night stand with a 91-year old? Actress Thelma Ruby, daughter of a Leeds dentist, left Yorkshire to train in New York and is one of the few living actresses to have worked with Orson Welles, appeared alongside Judi Dench as Sally Bowles in Cabaret and Topol in the original Fiddler on the Roof.  Come and be warmed by a lifetime of nice, and naughty, anecdotes. We've seen this one before and we're expecting excellent things this time round.
That's Entertainment with Thelma Ruby, The King's Head Theatre, 115 Upper Street, N1 1QN. £19.50, 7pm, 14 February.
Monday 13 February
FILM NIGHT: Join psychologist Raj Persaud for a thought-provoking talk and a screening of film How To Be Single. Persaud will explore the science of romance and attraction and lead conversations about what the film is trying to tell its audience — and whether it is true. JW3, £15, book in advance, 7pm-10pm
DARE TO DREAM: Spark London Storytelling gives you the chance to talk about your dreams. Share your wisdom as you speak about your dream, how you pursued it and whether you succeeded — and listen to others tell their stories. Hackney Picturehouse, £4, book ahead, 7.30pm
MONDAY NIGHT LAUGHS: Start your week with a giggle at Right Funny Comedy, with stand up from Nico Yearwood, Jimmy Bird and AJ Roberts. Hawkins Forge in Battersea, free, just turn up, 7.30pm-10.30pm
Tuesday 14 February
DEAR DIARY: Embrace your inner Bridget Jones on this guided walk. Covering both the books and the films, follow in the footsteps of Bridget Jones, speculate how she would handle dating in the modern world and discuss possible sequels. Temple Station, £12/£9, book ahead, 6pm-8pm
COME WHAT MAY: Fall in love with Ewan McGregor and Nicole Kidman this Valentine's Day. Dress up, and sing along to the classic film Moulin Rouge!. Prince Charles Cinema, £16/£9, book ahead, 8.30pm
Wednesday 15 February
KID ROCK: Heavy metal band Hevisaurus, made up of four dinosaurs and a dragon, comes to Southbank Centre. Hardcore rockers, the band members are blood-thirsty warrior beast — well, ones that drink milk, eat cookies and stay in school. What better way to keep the kids entertained? Southbank Centre, £12, book ahead, 11.30am
SCIENCE TALK: Join Helen Czerski for a discussion on 'that weird thing called physics'. She will shed light on some of the most significant aspects of science and technology in our time. The Royal Institution, £14/£10, book ahead, 7pm-8.30pm
NERD NITE: Nerds unite for an evening of talks covering politics and science. Find out how our brains learn, and learn about the science of hair, and the importance of voting systems. V&A Museum of Childhood, £7.50, book ahead, 6.30pm
Thursday 16 February
HISTORY WALK: Explore the history of City Road with this guided walk. Hear about the a building that made gin, streets you may have seen in films, and the world's oldest eye hospital. Angel tube station, £12/£9, book ahead, 3pm-5pm
NATURE: Get a new perspective of man's relationship with animals and nature in this audio described tour of Wellcome Collection's Making Nature exhibition. Wellcome Collection, free, book ahead, 6pm-7pm
UNDER THE SEA: Live out your Little Mermaid fantasies at the Oceans Festival. Try scuba diving in the indoor dive pool, hear from expert speakers, and get up close to (inflatable) mammals. Excel Centre, Thursday & Friday: £16/£10/free, weekend: £18/£12/£6, book ahead, 16-19 February
Art review: Punk illustrations
Bright mohawks and leather jackets aplenty. But these drawings capture a more tender side to punk culture exploring emotion through colourful illustrations. It's an insightful and visually stunning exhibition. Jo Brocklehurst: Nobodies and Somebodies at House of Illustration, 2 Granary Square, N1C 4BH. £7.50, until 14 May ★★★★☆ [Tuesday-Sunday]
Friday 17 February
STRICTLY BALLROOM: Show off your best (or worst) moves at Bishopsgate Ballroom. Whether you can dance or not, this class is for everyone — just bring enthusiasm and energy. Bishopsgate Institute, £10/£8, book ahead, 7pm-11pm
FRIDAY LATE: Enjoy fashion and frolics at the London Transport Museum's late. Take part in crafting workshops or a pub quiz, listen to talks, or view the museum's latest poster exhibition. London Transport Museum, £12/£10, book ahead, 6.45pm-10pm
CONFETTI FUN: Sparkling fun is what Drink, Shop & Do has to offer this Friday. Let loose with all the best party tunes at Confetti Fun Friday. It's well worth shaking glitter out of your hair on Saturday morning. Free entry until 10pm, £3 after, just turn up
Saturday 18 February
SHINE BRIGHT: Learn all about beauty of difference and individuality with Bright Sparks, a theatre show for 3-7 year olds. Logical Links and day dreamer Rex must learn to work together and find the balance between their skills and interests. Half Moon Theatre, £7, book ahead, 11am/2pm
NURSE!: Pamper yourself with Nurse Knows Best. Equipped with flowers, advice and smiles, these nurses will help you to lie back and relax in this interactive performance. Suitable for ages 12+. Wellcome Collection, free, just turn up, until 19 February
Sunday 19 February
GOSSIP: Go back in time to the days of acclaimed author, Charles Dickens with the Housemaid's Tour. His housemaid will take you on a tour of his family home while candidly revealing the young writer's family's secrets. Charles Dickens Museum, £15/£12/£8, 10.15am/11am/11.54am
FAMILY DAY: Get the little ones into literature at this arts and craft workshop at Keats House. Make a percussion stick and create music inspired by Keats's poetry. Keats House, free, book ahead 1pm-4pm
MS TAYLOR: Join fellow bookworms for a walk along Hampstead Heath, while discussing Elizabeth Taylor's A View of the Harbour. Daunt Books Hampstead, free, just turn up, 11.30am
Stage review: The Glass Menagerie reflects fragile beauty
Hot out of Broadway, this tremendous, moving revival of the semi-autobiographical work that made Tennessee Williams's name does full justice to his intimate family tragedy. John Tiffany's beautifully judged production balances poignant realism with expressionist lyricism, and Bob Crowley's self-reflecting watery design features a fire escape soaring dreamlike above. Heading a strong cast, American star Cherry Jones is faultless as the overbearing, faded Southern belle who persuades her restless son to bring home a 'gentleman caller' for her damaged daughter. The Glass Menagerie, Duke of York's Theatre, St Martin's Lane WC2N 4BG. From £15, until 29 April ★★★★★ Neil Dowden
Fun things to do with our friends and sponsor Funzing...
Take to the waters and glide about in this beginner paddleboarding session. By the end of it, you'll be standing up and paddling solo, and there's plenty of help on hand to improve your technique. Change of clothes required. Get tickets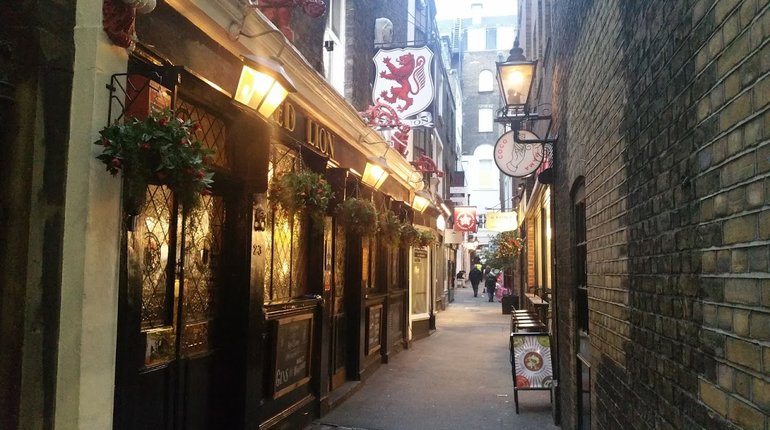 London is a city of incredible transformation. With structural remains that date back to ancient history still in existence, this unique walking tour takes in Lost London in all its former glory. From the Titanic booking office to the graveyards of man's best friend, you'll discover the weird and wonderful places that used to exist in the capital but are now only committed to memory. Using old photographs, newspaper cuttings and stories from the past, you'll be amazed at what has largely been written out of our history books... Get tickets
How well do you really know London? Visit the streets that inspired Harry Potter locations and see London's most superstitious hotel. On Matt's tour you will explore hidden places and discover stories unknown to even the most knowledgeable of Londoners. Get tickets
Whether you're a pre-grated cheddar sprinkler or mimolette fan, this cheesy walking tour will delight your senses. Starting off at a cheese counter in Mayfair that has been serving for more than 300 years, you'll tour the city's best dairy delights - including Fortnum & Mason, where the royals get their fix. Get tickets