Things to do today is sponsored by The Postal Museum.
What we're reading
Things to do
SECRETS OF THE MOVIES: Ever sat in your cinema seat long enough to witness the end credits? If so then you've probably wondered what the gaffer, boom operator, and head of craft service do. Well this exhibition at the Strand Gallery will put an end to the mystery. Strand, free, just turn up, 11am-6pm weekdays, until 24 August
SCIENCE MUSEUM: Visitors to the Science Museum this summer are being invited to participate in an experiment examining the role of groups and social identity in human behaviour. Go along and see if you can collaborate to create a live jazz performance. Science Museum, free, book ahead, 11am-1pm and 2pm-5pm, until 24 August
THE CITY IS OURS: What's in your salad? This workshop explores the differences between a supermarket salad bag and one from a community growing project. Explore the contents of the bags, how the salads were grown, and how each of them has affected the environment and community. Museum of London, free, just turn up, 1pm-2pm
ALCHEMY, ASTROLOGY, AND ANGELS: Discover London's magical and mystical sights on this guided tour, that takes you past the British Museum and Treadwell's bookshop, culminating at a magic circle ritual on the Isle of Dogs. Mortlake station, free, book ahead, 2pm-9pm
NATIONAL BURGER DAY: The battle of the burgers comes to Hawker House, where some fine food traders and restaurants in commence eight hours of scrummy food and booze at their Canada Water warehouse. Hawker House, £15, book ahead, 4pm-midnight
ROOF TOP DJ SESH: Jason Taylor sacrificed his childhood sweet shop money to put this show on for you. So get up to the rooftop and jump... not off the roof obviously. Madison, free, book ahead, 4pm-1am, until 25 August
A WORLD OF PLAY: Liven up a dull Thursday night at Casumo's pop-up casino extravaganza, #AWorldOfPlay, where you'll find a human slot machine, musical bingo, giant card games, 'Gospel-oke', plus complimentary drinks and performances from award winning beatboxer THePETEBOX and more. Kachette (Shoreditch), free (register here), 5.30pm-11pm (sponsor)
THE STORY OF TROY: Gather round for a story of adventure, bravery and tragedy, as storyteller and musician Clare Goodall leads you through the 10th year of the siege of Troy; the year the soothsayers had predicted the city would fall. The Lion and the Unicorn Theatre (Kentish Town), £8, book ahead, 6.15pm, until 26 August
CITY VOICES: Catch the 300 strong London City Choir at their summer concert before they take on Wembley at the Rugby Challenge cup. Pleasing tunes from the 60s to the present are abound. Bring your party hats. Troxy, £16, book ahead, 8pm-10pm
REFORMATION KEYNOTE: Hear the keynote address of historian, author and broadcaster Suzannah Lipscomb, which explores the four key themes of the Senate House Library's exhibition Reformation. Senate House, £10/£5, book ahead, 7pm-8.30pm
---
A treasure-trove of family events at The Postal Museum
Clerkenwell's Postal Museum is a great day out for everyone, and that includes kids. During the rest of the summer holidays, drop by for a treasure-trove of family events.
On Friday 25 August, pop by for craft activities, where youngsters can design facemasks inspired by Tibs the Post Office cat, or the escaped lioness who attacked a mail coach in 1816. Saturday 26 August is for storytelling, including the tale of pirate attacks on mail ships. On Monday 28 August, a science show will reveal the technology and engineering behind Mail Rail. Tuesday 29 August brings a pop-up photographic studio to the museum, where you can pose in an old post office uniform. On Wednesday 30 August, the galleries truly come alive when great characters from postal past wander the museum. Thursday 31 August sees more craftiness, with mail-inspired jewellery making and print-making.
All activities are free with museum entry (summer discounts still available). Activities are drop-in but spaces are limited and will be allocated on a first-come-first-served basis. All children under the age of 16 will need to be accompanied by an adult.
---
Art review: food porn
Desserts, rainbow foods, healthy eating and meat. Do we even consume food through our mouths anymore, or is it all through our eyes on Instagram? The wall inside The Photographers' Gallery entrance is testing that assertion by streaming social media images of different food crazes in a great reflection of our times. Food for Being Looked At is at The Photographers' Gallery. Until 8 October, free. ★★★★☆ Tabish Khan
Food review: pure intentions but not quite the ticket
Gin & Tea at the Strand Palace Hotel begins with a tea infused gin cocktail — a great quirky addition to the traditional afternoon tea, though the Berry Heart is sadly missing what we hoped to be a distinctive fruity taste. When it arrives, the selection of scones, finger sandwiches and desserts looked stunning. There is something of a mix up with the fillings compared to those listed on the menu, but they are a nice savoury start — especially the chicken — before we dive into the sugar. The scones aren't the freshest, but with dollops of cream and jam they still go down a treat. The final layer of desserts, while beautiful, are unfortunately a bit of a confused mess. The blueberry and lemon tart lacks any lemon at all, the bakewell tart is apparently replaced by a stodgy cake we don't finish, and the Victorian sponge is missing its jam. We love the chocolate mousse cup — delightfully rich and decadent — and of course the macarons. But considering our overall experience, they don't do enough. Considering the competition it has in London, this afternoon tea unfortunately doesn't quite make par. Gin & Tea at The Strand Palace Hotel, Strand, WC2R 0JJ ★★☆☆☆ [Monday-Sunday] Eleana Overett
Theatre review: god awful
Take one fine actor with a soaring reputation (Ben Whishaw), add a director with a fine pedigree (Ian Rickson) and reunite them in a stylish little theatre in Islington with a play about a technology billionaire who speaks to God. What do you get? Almost three hours of stultifying boredom thanks to a lacklustre script and dramatic impetus at absolute zero.  The play is presented as a series of tedious episodic dialogues as said billionaire seeks out violence and its roots. If you want to see Whishaw then save your pennies. He's back in January as Brutus in Julius Caesar. Almeida Theatre, Almeida Street, N1 1TA, £10-£48 until 30th of September 2017 ★★☆☆☆ [Monday to Saturday] Chris Bridges
Good cause for the day
CHARITY GIG: A gig to raise money for the Grenfell Tower victims featuring a variety of bands and solo singers, from originals to covers. It will be a fun night full of music brought to you by ICMP (Institute of Contemporary Music). The Good Ship, £8.03, book ahead, 7pm-11pm, 10 September
Fun things to do with our friends and sponsor Funzing...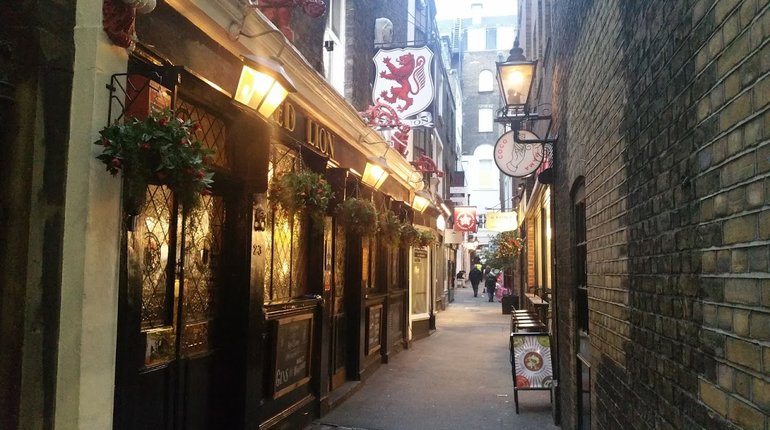 London is a city of incredible transformation. With structural remains that date back to ancient history still in existence, this unique walking tour takes in Lost London in all its former glory. From the Titanic booking office to the graveyards of man's best friend, you'll discover the weird and wonderful places that used to exist in the capital but are now only committed to memory. Using old photographs, newspaper cuttings and stories from the past, you'll be amazed at what has largely been written out of our history books... Get tickets
Whether you're a pre-grated cheddar sprinkler or mimolette fan, this cheesy walking tour will delight your senses. Starting off at a cheese counter in Mayfair that has been serving for more than 300 years, you'll tour the city's best dairy delights - including Fortnum & Mason, where the royals get their fix. Get tickets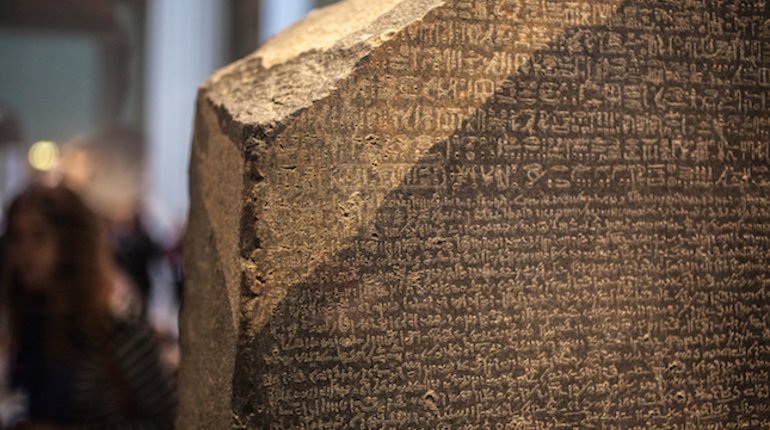 Track the journey of humanity through this tour around the British Museum. The tour aims to help you understand why the world is the way it is, and show how humans learned to question absolutely everything. Get tickets
The Underworld collides with the Underground in more ways that one -- from the angel that saved a tube worker from death to the ghosts of King's Cross, discover the ghoulish history of the Undergound on a tour around the city. £10 Get tickets