Hot chocolate is all well and good, but sometimes a cup of steaming chocolate milk just won't cut it. That's when you call in the big guns - cream, marshmallows, Flake, the works. For the sake of your arteries, we suggest reserving these luxury hot chocolates for really special occasions, or really cold weather.
Cereal Killer Cafe's Stacked Hot Chocolate
A quick glance at the Cereal Killer Cafe's photos confirms that the duo behind it don't do things by halves, a philosophy which definitely extends to their Stacked Hot Chocolate. You'll have to believe us when we tell you there's a glass under there somewhere - oodles of cream comes as standard and you'll be a long way through the topping of your choice (banoffee/Nutella/peanut butter/salted caramel/strawberry and white chocolate) before it reveals itself. Ours is a Nutella, if you're offering.
Deliveroo now from Brick Lane | Deliveroo now from Camden
139 Brick Lane, E1 | Mezz 2 Stables Market, NW1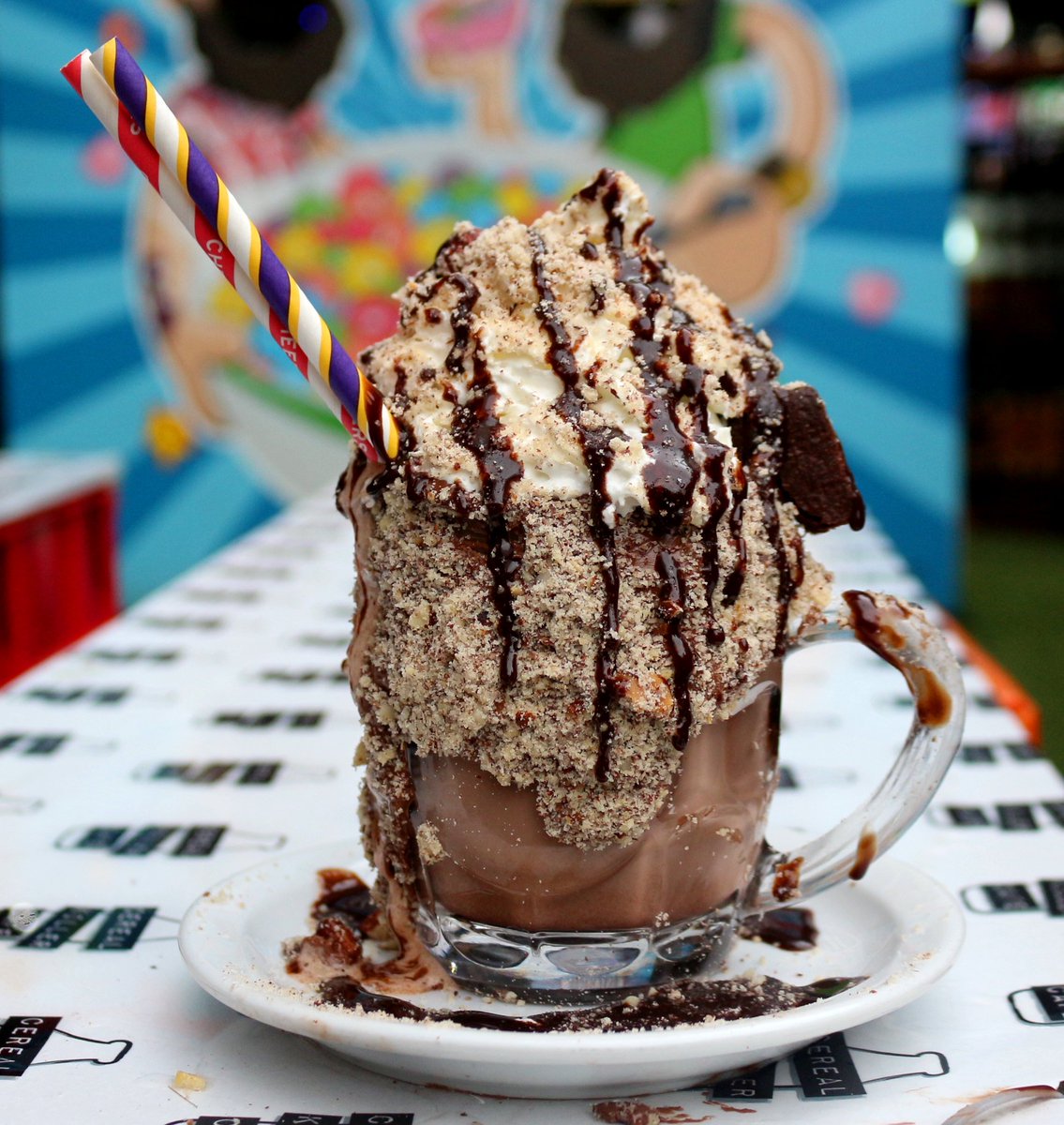 The Parlour at Fortnum & Mason
The Parlour doesn't just have a a hot chocolate menu. Oh no. What it has is a 'Hot Chocolate Bar', which walks you through compiling your drink step by step. Start with a milk, white or dark base, and whipped cream and chocolate shavings, then add your own combination of biscuit, sweet and sauce toppings. Shortbread and raspberry? Sure. Vanilla and walnut? Why not. Grown-ups can even 'make it merry' with the warming addition of Thunder Toffee Vodka, Butterscotch Schapps or Grand Marnier.
Dark Sugars Hot Chocolate
You'd be forgiven for not recognising this one as a hot chocolate at all; it is a haystack? A piece of abstract art? What it is is a deliciously rich hot chocolate topped off with chocolate shavings, which look dangerous but actually slide down wonderfully. Don't hang around for too long though, lest your shavings melt into the drink (unless that's the effect you're going for). Chocolate stacked on chocolate; what's not to like?
Hotel Chocolat Cafe's Classic Hot Chocolate
It sounds basic, and it is compared to some of the offerings on this list - there aren't even any marshmallows. But the drink itself is made with shaved chocolate, and it's topped off with chocolate whipped cream (which makes a change from the usual white cream mountains) and sprinkled with chocolate flakes. Basically, it's all about the chocolate.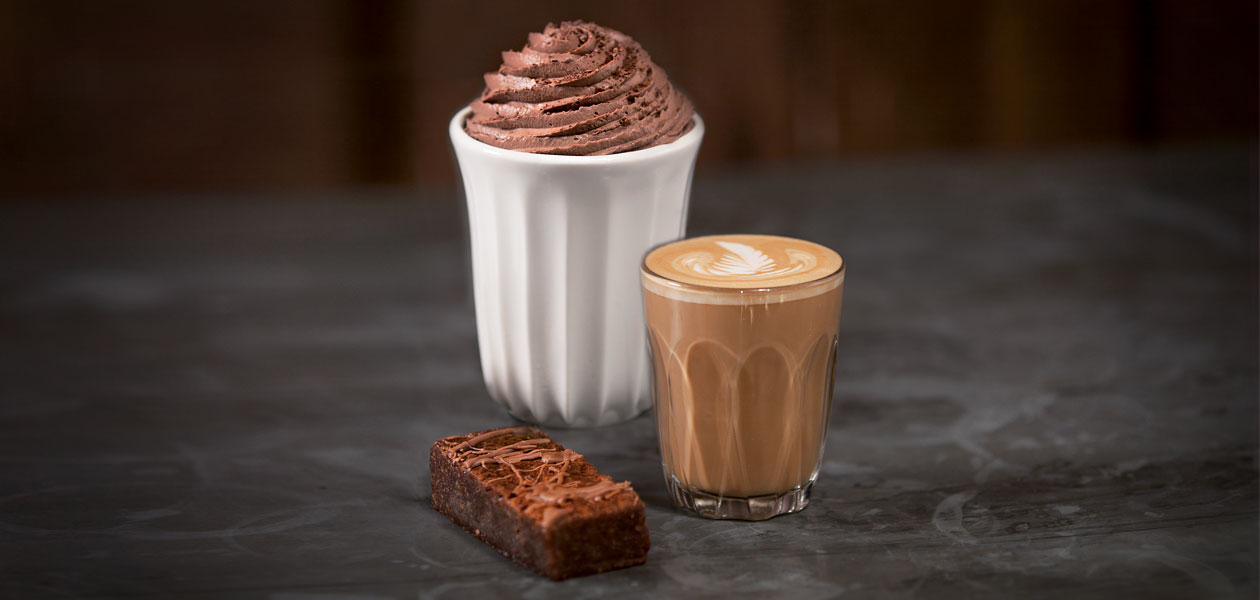 Chin Chin Lab's Killer Hot Chocolate
Chin Chin Labs may be better known for its high-tech nitro ice-cream, but the Killer Hot Chocolates are an indulgence in themselves. Think piles of gooey marshmallow, and frothy cream on top of steaming hot chocolate. Trust us - things could get sticky.
Where have we missed? Let us know in the comments.