Produced in partnership with London Cocktail Week.
London Cocktail Week's back, and in a serious way. The largest event of its sort in the world, it's an annual celebration of London's dazzling cocktail scene - and the 2017 edit's bigger, bolder and more high-tech than ever.
From 2 - 8 October, people brandishing a London Cocktail Week digital pass get access to some pretty spectacular cocktails from some of the city's best venues. For the entire week, just £6 will get you a bespoke cocktail - at 300 bars across London.
300 bars. Three. Hundred. That is officially a lot of bars. And because London's enormous, and we're on board with London Cocktail Week's Drink Less, Drink Better approach - we've narrowed it down for you to our top 10 bars to hit in east London. We'll see you out there...
Oslo
Lots of reasons to be into this Amhurst Road bar. Their Hackney take on Scandinavian food in their downstairs restaurant. The great music programming in their upstairs space. Their decor, merging faded nordic design with old train station salvages - combined effect: peak Hackney. And maybe most of all: their late licence.
Giving you plenty of time to try one or both of the £6 cocktails they've got cued up for London Cocktail Week. Hint: bee pollen might be involved.
You can check out the cocktails on offer here and grab your digital pass here.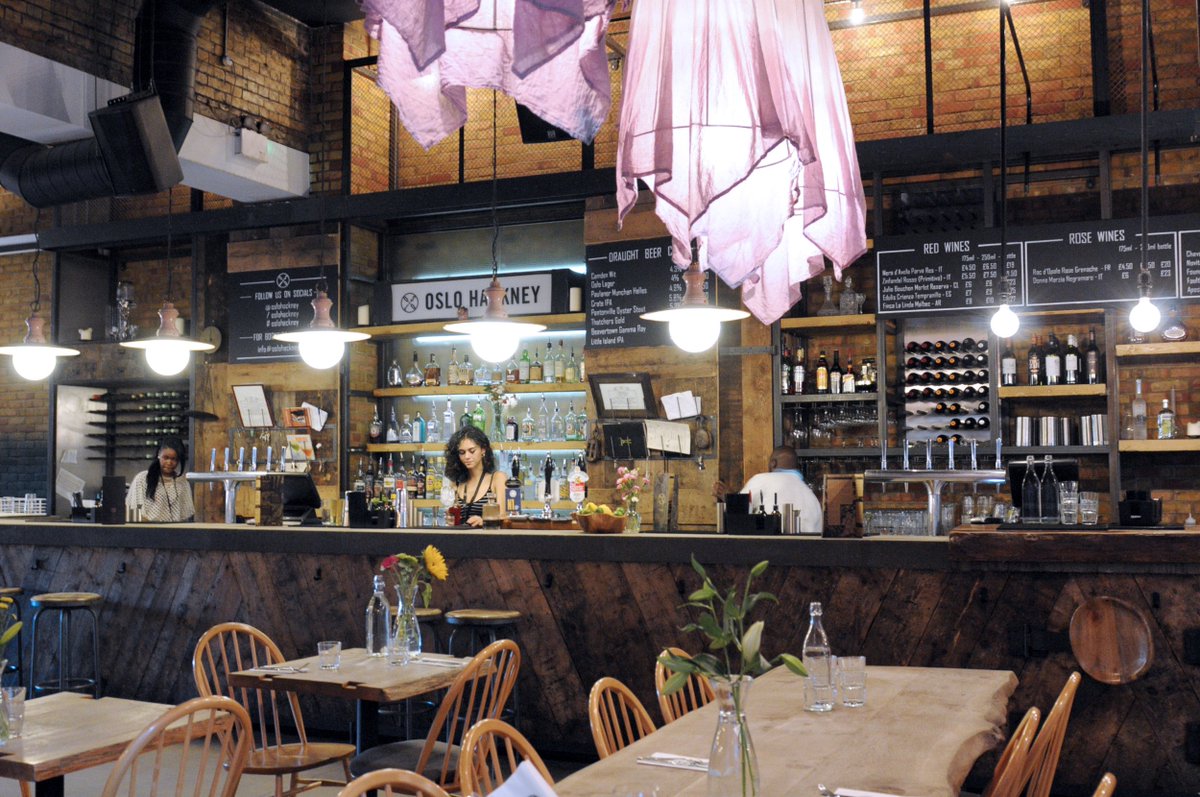 Discount Suit Company
Wentworth Street, home to mainly small local shops and boarded up buildings, is hardly the place you'd expect to find a trendy bar. But that's sort of the point. Find the hidden door, under a tailors' shopfront, and you're one flight of stairs away from this subterranean speakeasy. It's small, low ceilinged, with a cosy vibe. Subtle nods to the former tailor's stockroom it used to be come from the umbrellas fixed on the ceiling and material reels decorating the bar.
And their cocktails are tremendous. Most of all the whisky ones, which pleasingly includes their London Cocktail Week offering - the Benandonner's a peaty, port-y option to convert even non-whisky drinkers.
Get their London Cocktail Week details here and grab your digital pass here.
Original Sin
Everybody in a five-mile radius of this N16 bar surely knows about Original Sin by now: it's too great (in a neighbourhood better at pubs than bars) to stay a secret for long. But when you drop to the below street level bar, it still feels like a little-known surprise - complete with pool table, blues-ish music and dim lighting. This could be a Brooklyn dive bar if it weren't for the leather booths in perfect condition, the chandelier lighting and the carefully-balanced cocktails.
Grab your digital pass here, and take over the pool table with one of their bespoke London Cocktail Week offers in hand.
129 Stoke Newington High Street, N16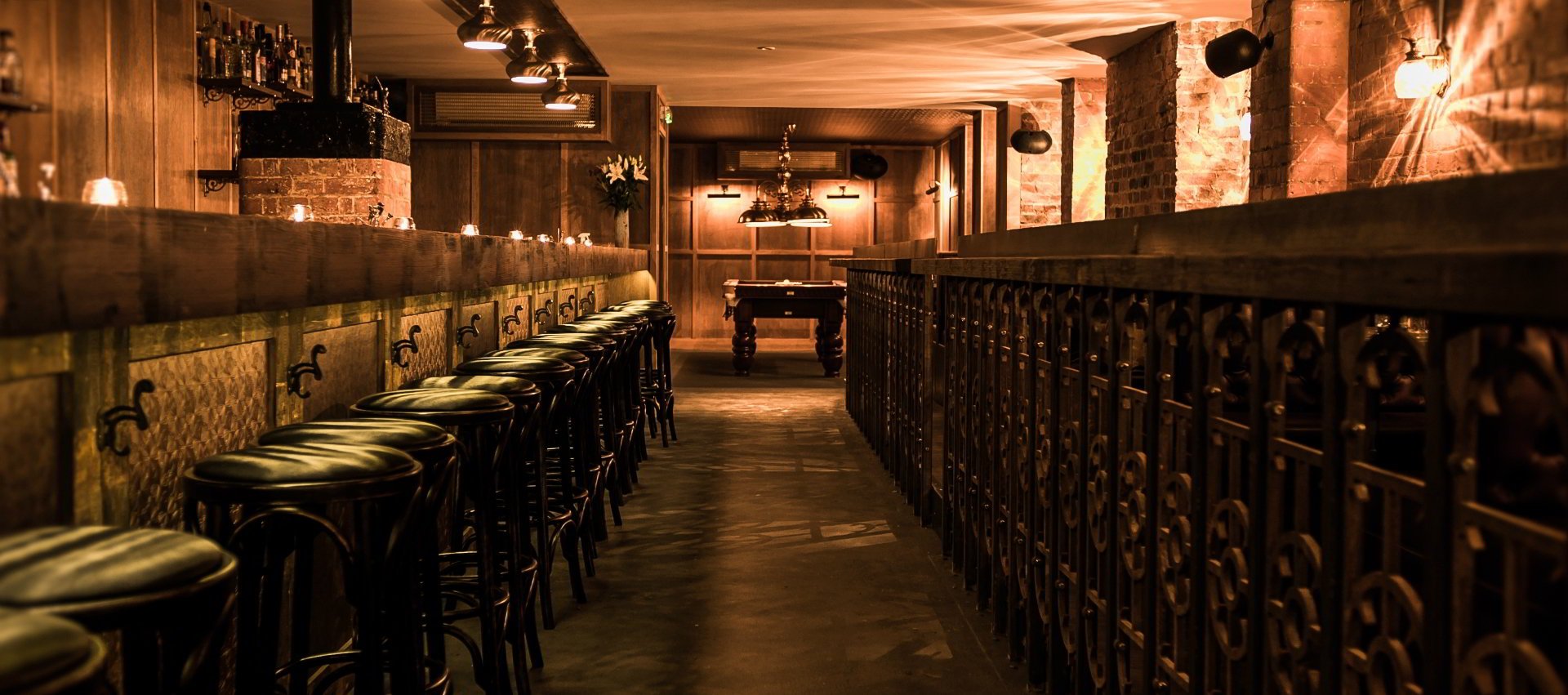 The Natural Philosopher
Londonist's latest bar crush is on a busy road, but plenty of people must wander by without realising it exists. Hidden behind a Mac repair shop by day, by evening it's a candlelit beauty with a sunken bar. Cocktails manage to be inventive yet classic, and the pitstop you're meant to make here has a way of turning into an entire evening spent in their romantic, warmly-lit secrecy.
Get the full scoop on their bespoke cocktails for London Cocktail Week here and grab your digital pass here.
Bull In A China Shop
Small, dimly lit and feeling a little bit secret despite being right there on the main drag of Shoreditch High Street: Bull in a China Shop cram a lot of good times into their small E1 bar. There's nothing more satisfying than finding people who really know what they're doing, and these guys aren't messing about when it comes to their two great loves: whisky and rotisserie chicken. The cocktails are imaginative and sharp, their chicken is smoky and delicious. It's easy to come here for a serving of each and stay a lot longer than you meant to. We speak from experience...
You can check out their London Cocktail Week offering here and grab your digital pass here.
196 Shoreditch High Street, E1
Kansas Smitty's
Kansas Smitty's harnesses the energy that saw jazz sweep the dancehalls of decades gone by. Expect sharp suits, sultry horns, and bourbon-fuelled solos from the House Band -- or its 'kid brother' Smitty's Big Four -- and when they're not in the house there's still live jazz, swing or big band music most evenings.
The cocktail menu's as full of southern sultriness as the stage, and London Cocktail Week's the perfect time to road-test their cocktail skills... You can check out their bespoke LCW cocktail here and grab your digital pass here.
Flight Club
Darts and drinks. So risky, yet so right. Putting quite a lot of trust in the steady hands of their punters, Flight Club in Shoreditch has made the brave decision to combine elegantly potent cocktails with competitive darts.
On the darts side they have private oches for groups of up to 12, with real-time scoring so at least you don't have to combine maths with mojitos. The atmosphere is buzzy, the pizza is flowing and your ability to focus on a single, fixed point is likely compromised. And on the drinks side, your London Cocktail Week pass gets you the fruity Life's a Peach for just £6 - Bulleit bourbon, black tea, peach liqueur and lemon juice.
Get the inside scoop via their London Cocktail Week page here and grab your digital pass here.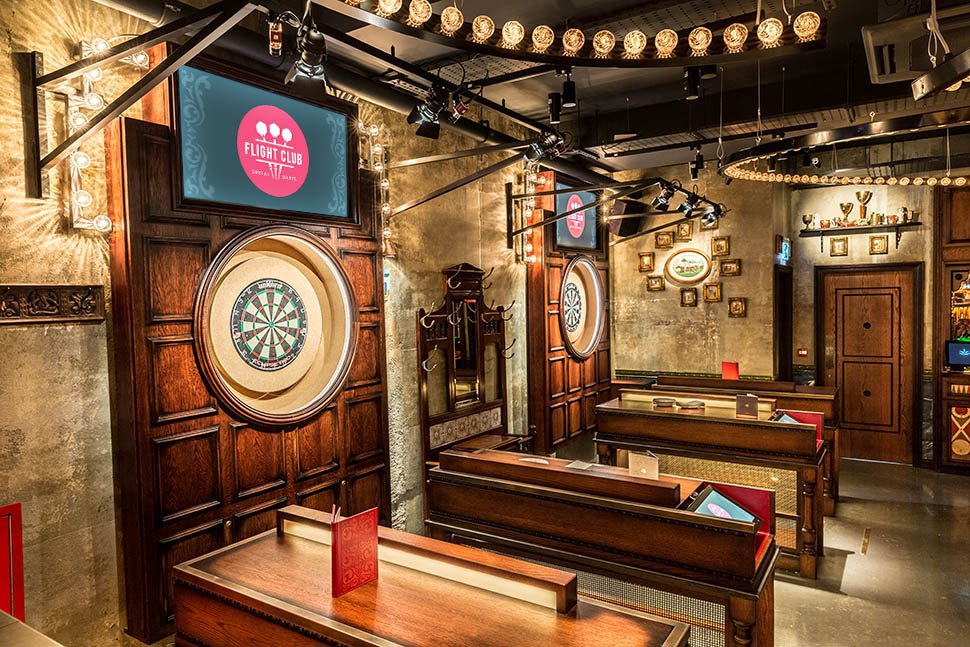 Every Cloud
It's close quarters at this small and lovely Hackney drinking den. Cocktails are dreamed up and then drummed up by founder Felix Cohen, the creation often featuring acid bases, centrifuges, neon-bright liquids and... porcelain eagles. Anything, basically, to make a cocktail less ordinary.
The cocktails change regularly but are unfailingly inventive. An LCW digital pass gets you a choice of two cocktails at £6 each, and a strong reason to embed for the evening.
Admire their London Cocktail Week line-up here and grab your digital pass here.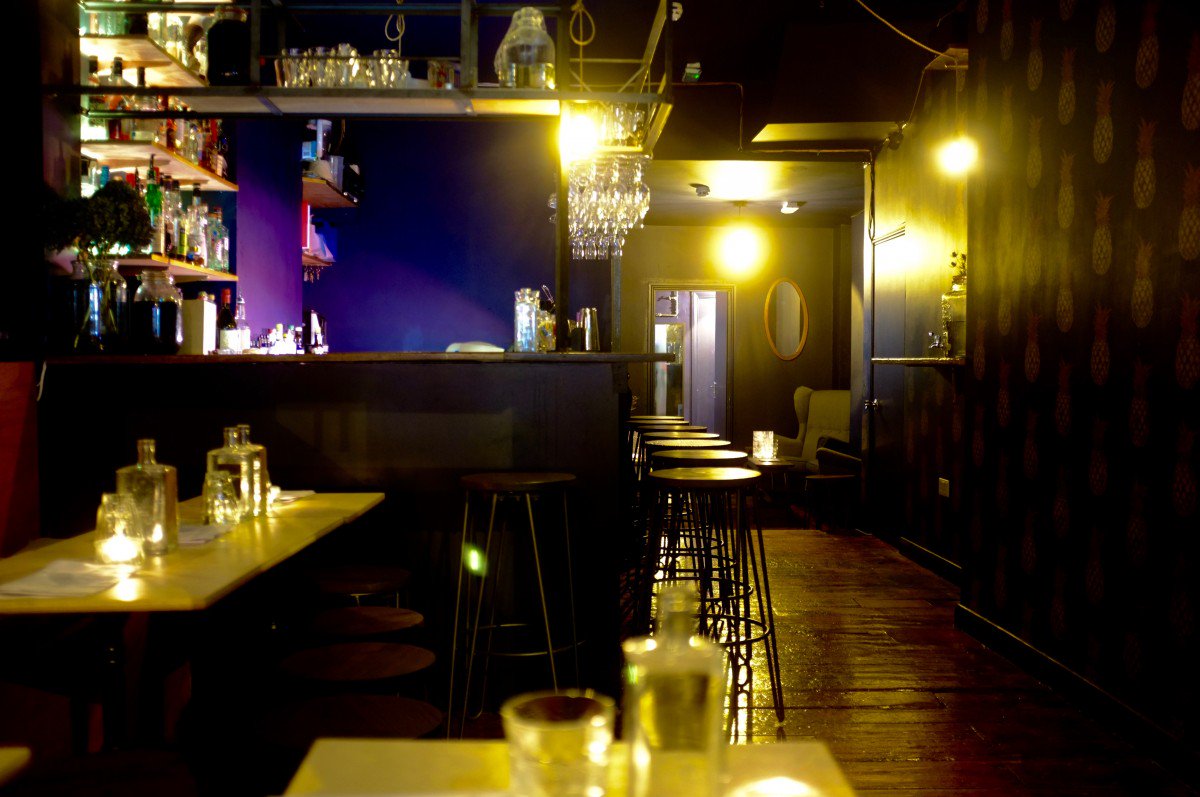 Ray's Bar
If you can trust Ray's Bar for one thing, it's cocktails fierce and moreish enough to make you grateful for their excellent pizza - thanks to Voodoo Ray's upstairs - to soak them up with. Head to the underground Dalston bar for leather booths, some lesser-spotted liqueurs and beautifully late opening hours.
Their London Cocktail Week £6 offer is the No Sleep 'Til Brooklyn. Ominously or promisingly named? Get a look at the contents here and decide for yourself... and grab your digital pass here.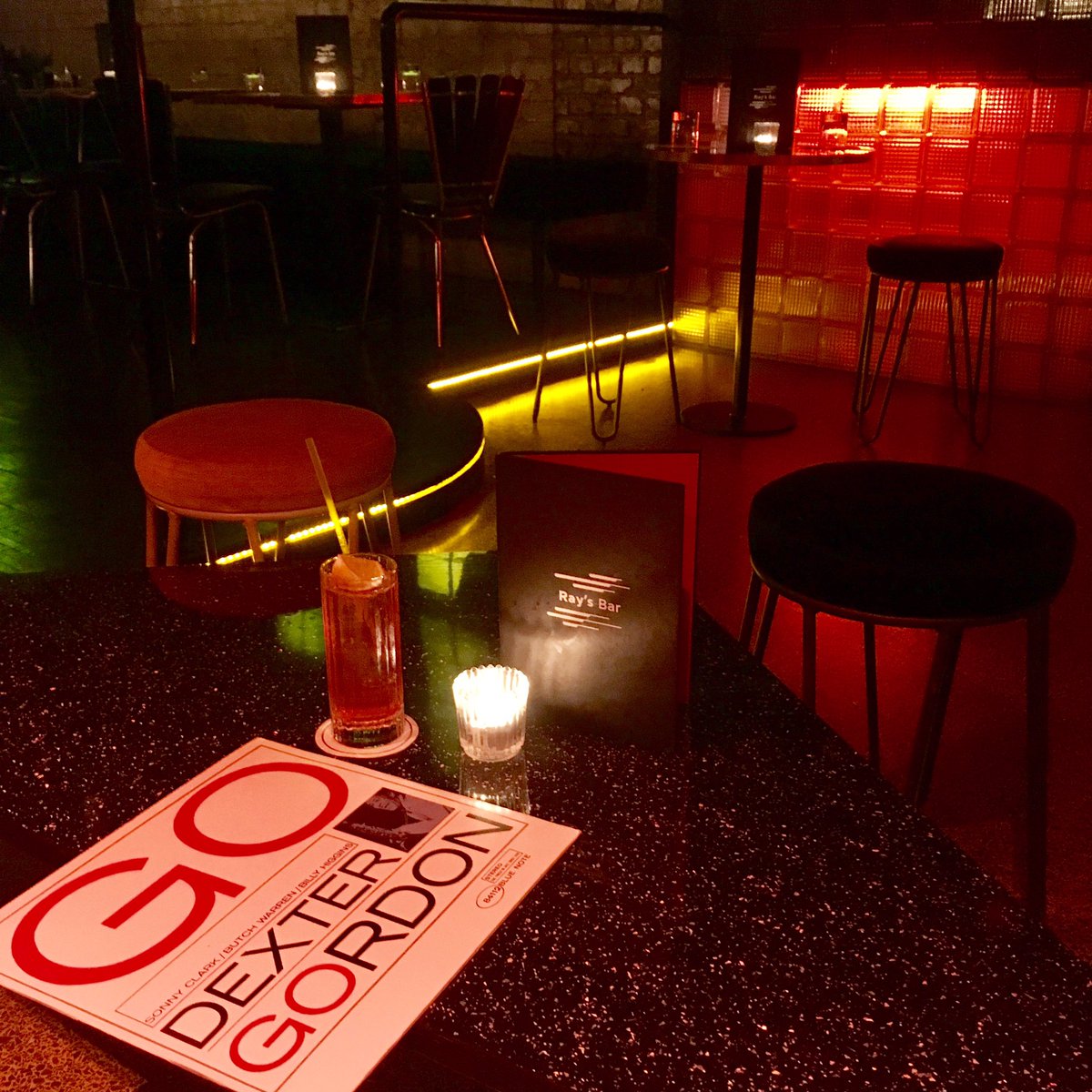 Untitled
Cocktail king Tony Conigliaro's third bar is modelled on Warhol's Silver Factory, which provided a creative space for artists during the 60s. If you've ever knocked back a flawless negroni robusto at Bar Termini, also one of Conigliaro's, you'll have high expectations of Untitled's cocktails.
And they'll be justified. Experimental and with molecular-level attention to detail, head to Untitled for weird, compelling fusions of flavour. Their London Cocktail Week £6 offering involves vodka, liquorice and... duck.
Yup, duck. In different hands we might be dubious - but when it comes to making maverick combinations work like a dream, Conigliaro's your man. Grab your digital pass here.
You can see the full list of participating bars here.
Every bar on the list will be offering a £6 cocktail exclusively to people flashing a London Cocktail Week digital pass. Grab your pass here for access to great discounts all week.