Flickering candlelight, classic cocktails and a location that's impossible to pinpoint on Google Maps -- all the key ingredients of a modern day speakeasy. Here are some of our favourites... now you just need to hunt them down...
The Bar With No Name / 69 Colebrooke Row
Hidden down an Islington backstreet, you can spot this speakeasy from its outdoor lantern (or come to think of it, the huge '69' awning). This slick little bar has a 1950s Italian cafe bar meets film noir vibe, with classic black and white checkered tiles and ruby red leather seats. The drinks are both inventive and yet sophisticated. Try their signature Praire Oyster, a deconstructed bloody mary, with a tomato yolk bathed in a boozy vodka, sherry and horseradish mix, served in a china oyster cup.
Deliveroo now from Angel
JubJub Bar at Callooh Callay
All your childhood dreams are about to come true -- head upstairs at Calooh Callay and step through the wardrobe into this secret bar. The cocktails are top notch, and they'll often have industry leading mixologists making a guest appearance. Bear in mind it's invite-only, so be sure to chat up the bar team on your way up.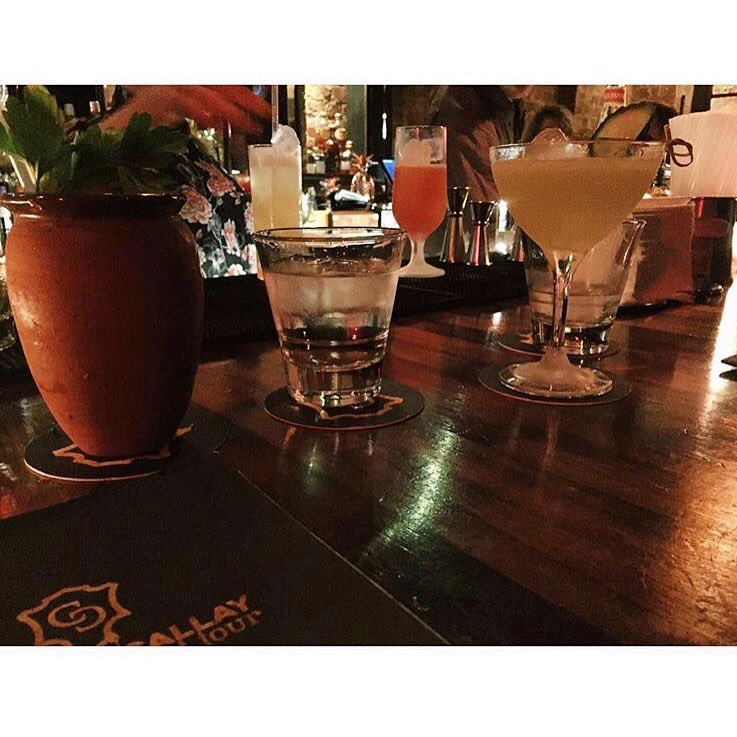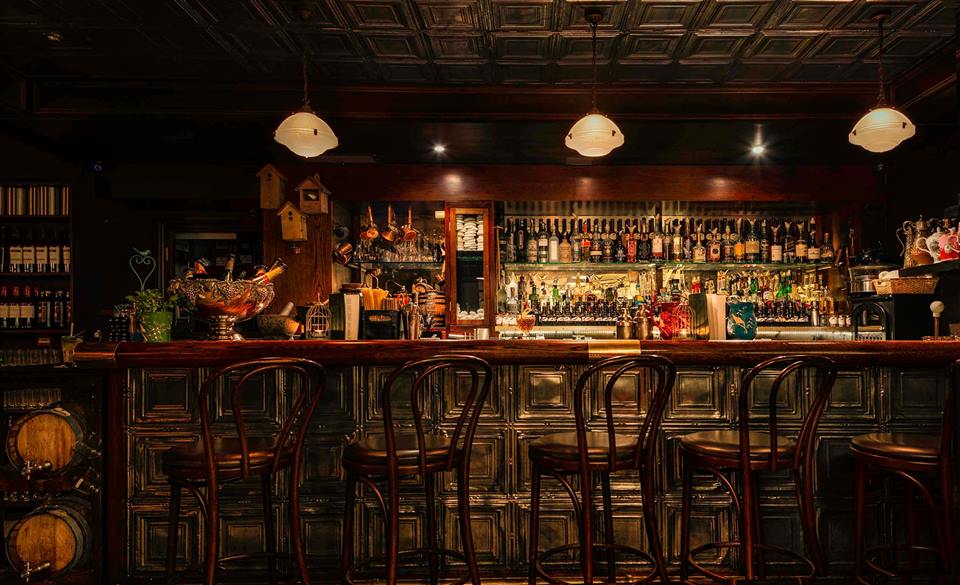 Barts
Londonist spent a good amount of time pacing the streets of Chelsea before we tracked down this very well hidden bar. We won't reveal exactly where, because that would just spoil the fun. Once you're there, knock on the door and a little panel on the door slides open. You're greeted with a pair of blinking eyes that ask you for the secret password, which you'll be given when you make your booking. Inside it's 1920s speakeasy meets garish 1960s pop art warehouse, candlelit with classic leather seats and mismatched wooden chairs, number plates nailed into the wall, along with a grafittied Mona Lisa, moose heads and tennis raquets. The theme is very loose.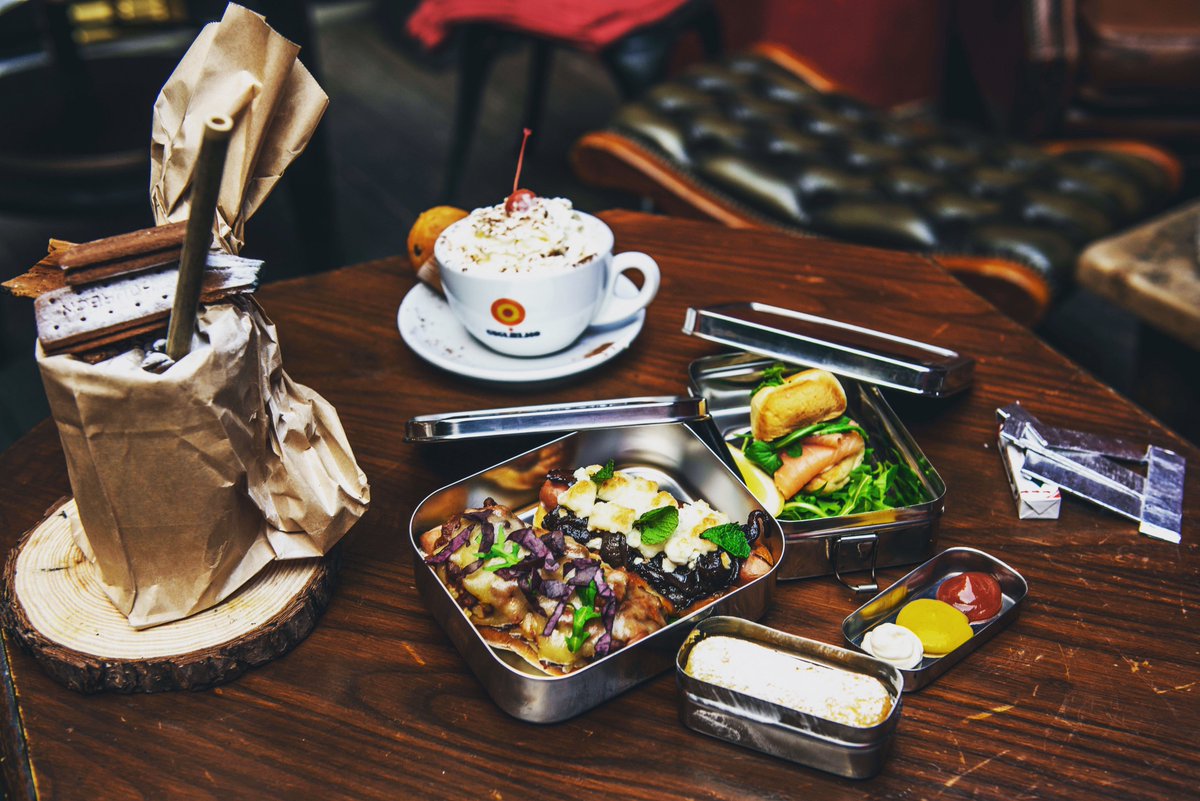 Purl Cocktail Bar
If you're after crazy mixology, this is the place, with smoke plumes, fire and bubbling foams. One cocktail even comes with a full-on balloon garnish. The bar is adorned with classic vintage touches, like ye olde worlde globes and vintage lampshades. On first impression this place looks quite small, but turn a corner to reveal a den of snug candlelit coves, with nooks and crannies aplenty. Just the place for a cosy date.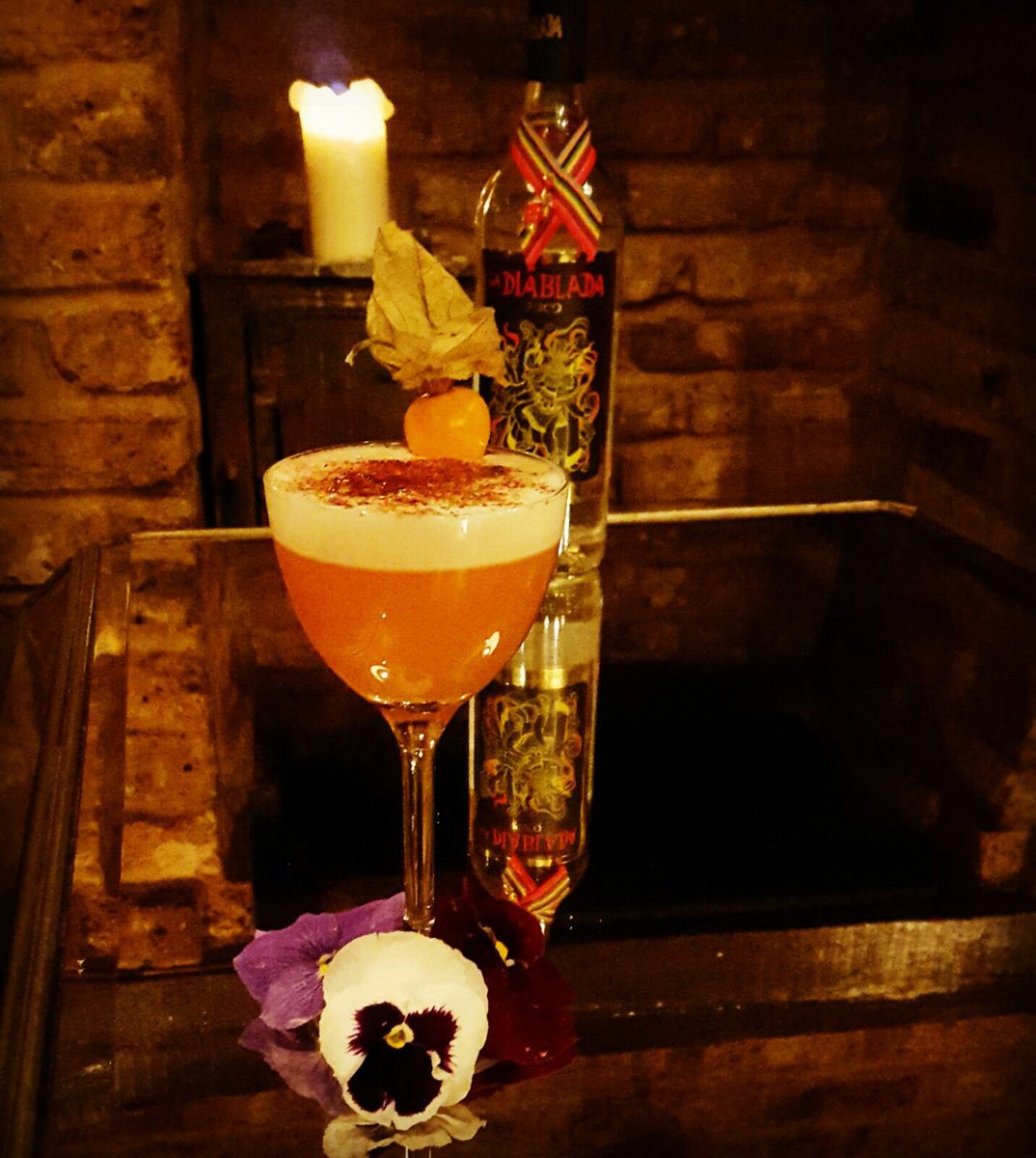 The Nightjar
London's legendary speakeasy -- a must try for any cocktail fans. Head down the stairs to this candlelit drinking den where the drinks take centre stage. It's truly inventive mixology, served in anything from a bird-shaped vessle to a fiery china pot, to a smoking Chemistry lab beaker. True to the theme, there's live blues, swing, and jazz every night. This place ticks every box. Book early.
Experimental Cocktail Club
Hidden behind an unnassuming Chinatown door, this place is not easy to find. If you're serious about your cocktails, this is where to head. Less fireballs, smoke and whistles, more beautifully crafted serves served in classic vintage glasses. The backdrop is low-key, with bare bricked walls, and trendy mismatched curve chairs.
Happiness Forgets
Hoxton Square is harbouring a lively little cocktail den, hidden underneath a French restaurant. The New York style bar (this bar is probably the most laid back on the list) serves up seriously punchy cocktails, inspired from around the globe. Order at least one sazerac.
Worship Street Whistling Shop
This EC2A bar is based on a Victorian gin palace, though the drinks menu is experimental and modern (they even have an on-site cocktail lab). It's very atmospheric, with flickering candlelit, leather sofas, and all sorts of interesting nick nacks -- they've even got a working street lamp down here. You can also hire out their tiny little cocktail cabinet, great for intimate drinks and impressing dates.

The Mayor of Scaredy Cat Town
A trendy London take on the classic speakeasy, and probably the most renowned secret bar in the city. But if you're not in the know, here's how to find it. Head to The Breakfast Club on Artillery Lane. Skiddle past the queue of tourists waiting patiently for their evening dose of eggs on toast, get in there and make a beeline for the giant Smeg fridge. Ask a member of staff to 'see the Mayor of Scaredy Cat Town'. They'll open the fridge, which reveals stairs, down to the hidden bar. True to its name, this kitsch, dimly lit bar is a fun take on New York cool speakeasies, adorned with quirky cat paintings and other random paraphernalia. When you're ready to leave, head to the disco toilets, with a turning mirror ball and My Little Pony wallpaper -- this is your 'subtle' escape back to the real world.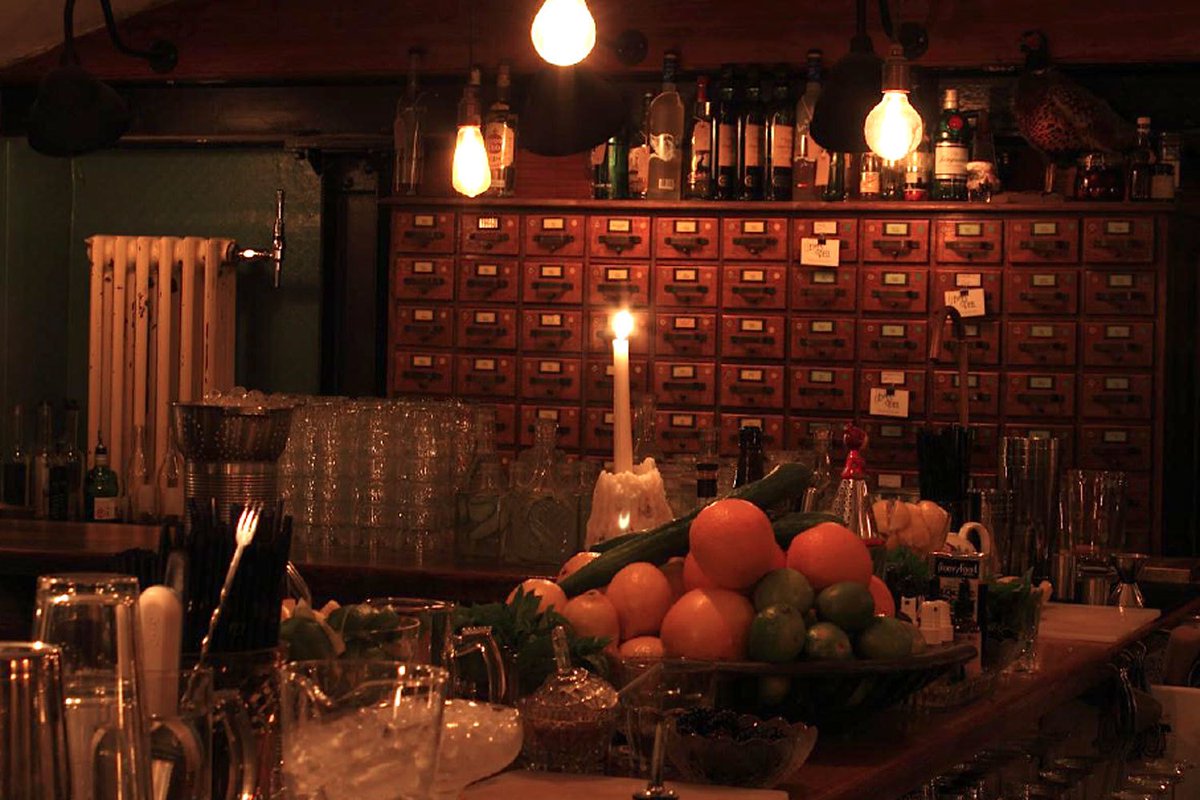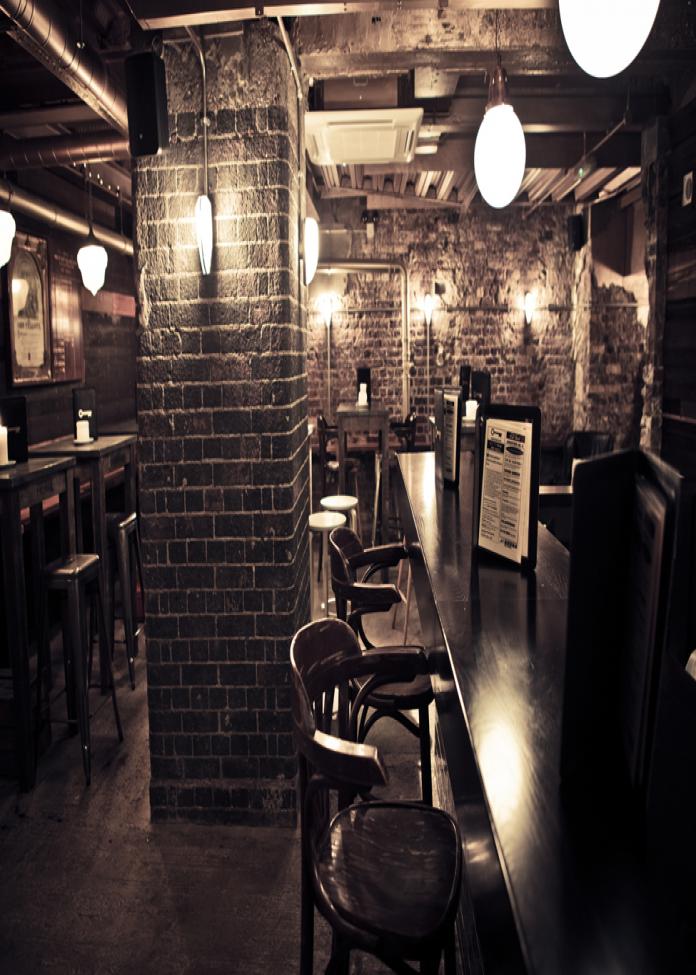 Evans & Peel
This speakeasy comes with a special twist -- a 'detective' will meet you on arrival and talk you through your 'case' to be solved. Time to get the imagination cogs turning... But once you've covered all the legal chat, back goes the bookcase to reveal a sprawling speakeasy, beholding candlelit tables and cocktails stiff enough to please Humphrey Bogart.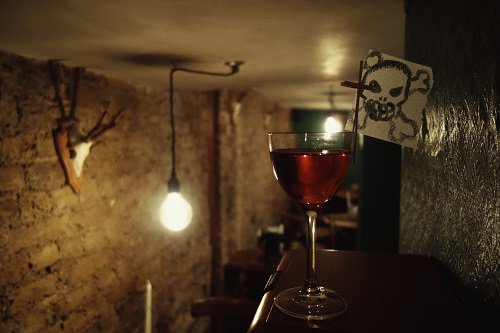 Opium Cocktails & Dim Sum Parlour
Hidden in the middle of Chinatown is 1920s Shanghai. This place is a maze of different rooms, each with their own charming Oriental theme, there's the Apothecathy bar, with a row of mysterious medicine bottles lined up at the back. Our favourite is Peony, hidden out the back, with beautiful floral wallpaper and china teapots lining the wall. A must-try is the Opium #6 cocktail, a tequila-based drink, served with billowing smoke.
The Luggage Room
This secret Mayfair bar, along with its cocktail list, is themed on the roaring 20s. Find it tucked inside The Marriott, where the hotel's old luggage room used to be, this bar comes with a theatrical 1920s style hidden entrance. Once you locate it, give the door a little knock and the tiny window slides open. Cocktails are on theme, served up with fresh garnishes, homemade cordials and authentic period glassware. This is where to go for your upmarket Prohibition experience, with no need to don any tassles or top hats.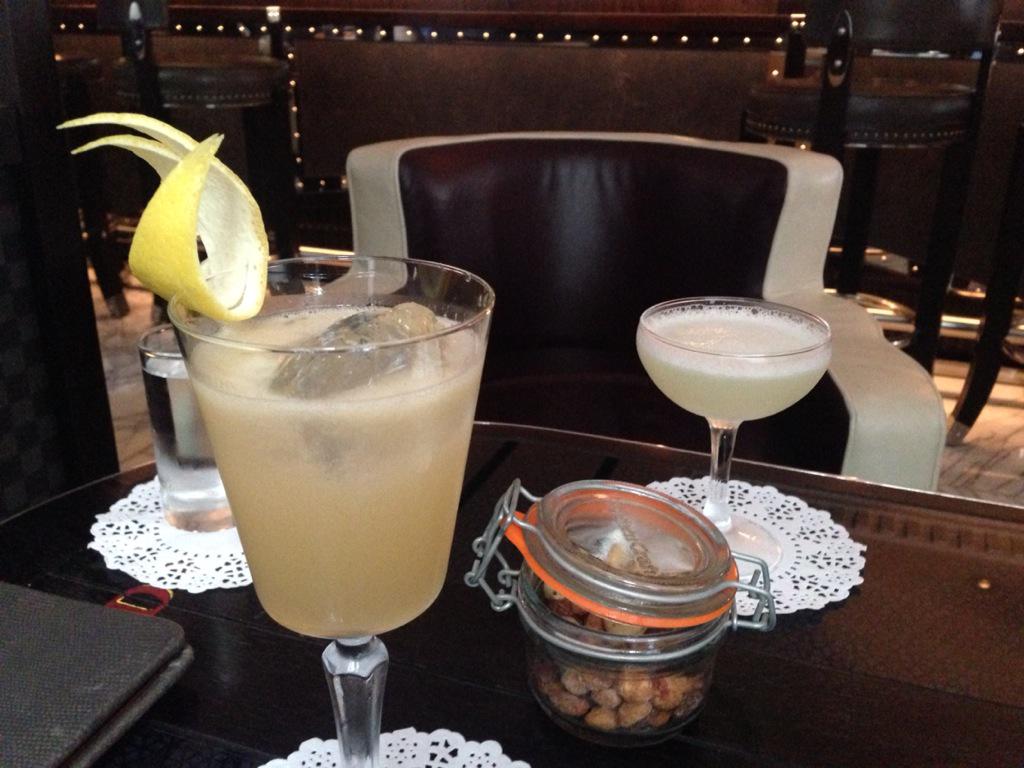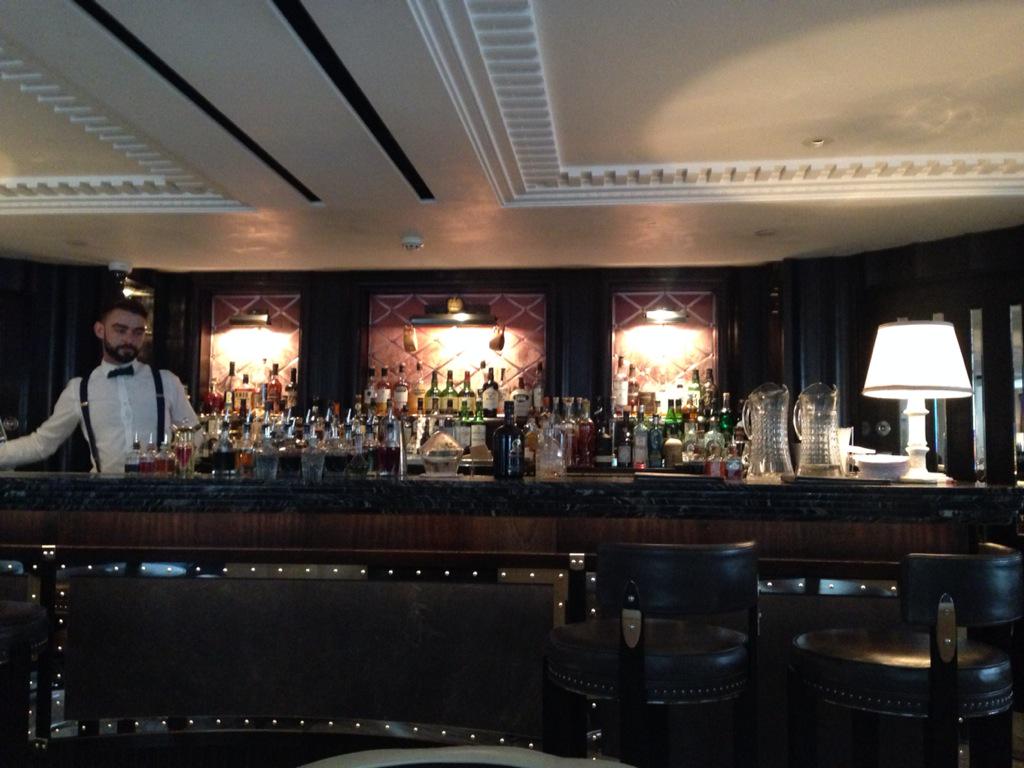 B.Y.O.C
Hidden inside an innocent looking smoothie shop, you'd never know there's a boozy little speakeasy lurking inside. This place is bring your own booze, but don't get too excited as there's a £20 entry fee to make up for it. Once seated at your table, the bartender rolls up with a trolly of homemade juices and bitters, ready to mix you up your drink of choice. There's a few B.Y.O.Cs dotted aorund the city now, but we remain a fan of the original Covent Garden venue, with just a handful of tables downstairs, flickering candlelight and crackling 1920s tunes, you'll feel truly transported back in time.
Other B.Y.O.Cs:
11 Camden High Street NW1 7JE
19 Bevis Marks, EC3A 7JA Discount Suit Company
With its littered marketplace landscape -- home to mainly small local shops and boarded up buildings -- Wentworth Street is hardly the place you'd expect to find a trendy bar. But that's kind of the point. Hidden through a very subtle side door, underneath a non descript suit shop, is this charming subterranean speakeasy. It's absolutely tiny; you'll probably have to duck if youre really tall. But this place has a warm and friendly vibe, and we love the subtle nods to the former tailor's stockroom it used to be, with umbrellas fixed up on the ceiling, and material reels adorning the bar.