Things to do today:
FUTURE OF WELLBEING: Alain de Botton is among speakers at Eudaimonia! — a TEDx-style event at Central YMCA, exploring our understanding of wellbeing. It looks at factors beyond health and fitness, such as social inclusion, employment, environment, access to healthcare and economic stability. £60, book in advance, 4pm
FREE BURGER: Grab a free burger and beer to celebrate Le Bun's new residency at Birthdays in Dalston. There are only 250, so get there early. Free, just turn up, all night from 5pm
AFTER HOURS HORNIMAN: Join the Horniman Museum for sorcery, mystery and folklore after dark. Take a candlelit tour, view the charms exhibit and discover the power of wands. £5, book in advance/just turn up, 6.30pm
CHOCOLATE DATING: Chocolate is the food of love, so see if it enhances your love life with a cacao dating night at Farmopolis in Greenwich. £15-£18 (+booking fee), book in advance, 7pm
ORIGAMI WORKSHOP: Professional origami artist Michael Trew has worked with Pandora and Jo Malone, and is sharing his tips in an intimate class in Hackney Wick. £50, book in advance, 7.15pm
VICTORIAN MAGIC: Time-travelling Victorian magicians Morgan and West combine illusion and impossibility for their show at The Georgian Theatre Royal. £7-£15 (+booking fee), book in advance, 7.30pm
FRENCH ROMEO AND JULIET: Calling all Francophiles, Picturehouse Central is screening a live performance of Shakespeare's classic tale of love and hate, performed in French. Be warned: there are no subtitles. £22, book in advance, 7.30pm
THEATRE: Zest Theatre's new show Thrive confronts death, dying and other difficult experiences. By taking case studies for inspiration, the play is both honest and emotional. The promenade performance at artsdepot is followed by a Q&A. £9, book in advance, 8pm
ROAR WITH LAUGHTER: Cackle like a hyena with comedians at ZSL London Zoo — Josie Lawrence, Andy Smart and many others will use the audience's suggestions to create the show. £15-£25, book in advance, 8pm
MIME AND MUSIC: Daniel Ridolfi tells the story of a modest man with big dreams through mime and physical theatre at Greenwich Theatre. Kester Hynds accompanies with cello, percussion, voice and other instruments. £16, book in advance, 8.45pm
---
Good cause of the day
BOOZY PUB QUIZ: Bring your cleverest and most alcohol-savvy friends to The Big Boozy Pub Quiz at The Water Poet. Expect blind drinks tastings, general knowledge questions and boozy prizes. All proceeds go to Cancer Research UK. £25 per team of six, book in advance, 6.30pm (quiz starts at 7.15pm)
---
Fun things to do with our friends and sponsor Funzing...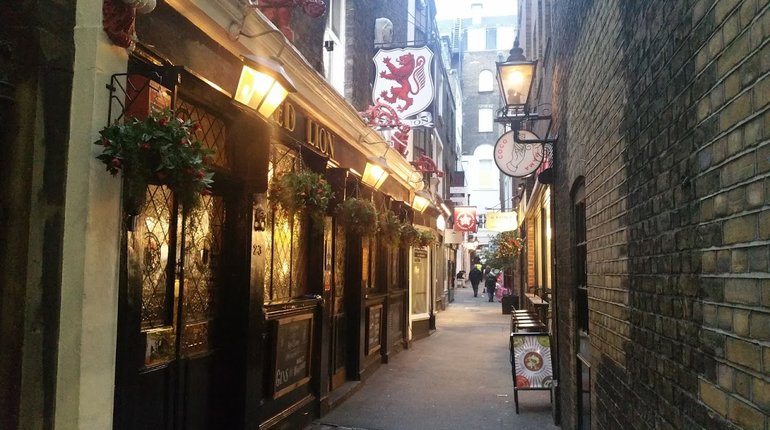 London is a city of incredible transformation. With structural remains that date back to ancient history still in existence, this unique walking tour takes in Lost London in all its former glory. From the Titanic booking office to the graveyards of man's best friend, you'll discover the weird and wonderful places that used to exist in the capital but are now only committed to memory. Using old photographs, newspaper cuttings and stories from the past, you'll be amazed at what has largely been written out of our history books...   Get tickets
Whether you're a pre-grated cheddar sprinkler or mimolette fan, this cheesy walking tour will delight your senses. Starting off at a cheese counter in Mayfair that has been serving for more than 300 years, you'll tour the city's best dairy delights - including Fortnum & Mason, where the royals get their fix.   Get tickets
Take to the waters and glide about in this beginner paddleboarding session. By the end of it, you'll be standing up and paddling solo, and there's plenty of help on hand to improve your technique. Change of clothes required.  Get tickets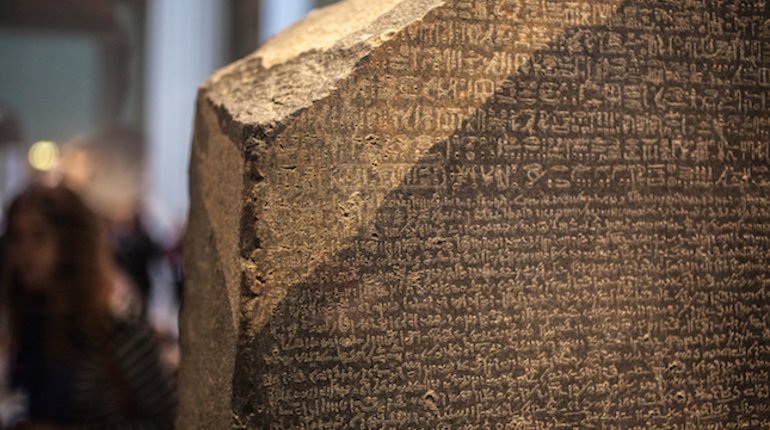 Track the journey of humanity through this tour around the British Museum. The tour aims to help you understand why the world is the way it is, and show how humans learned to question absolutely everything. Get tickets