All weekend
LONDON COCKTAIL WEEK: Find out everything you need to know about London Cocktail Week right here, and get yourself a wristband for £10 to take advantage of offers and discounts around London. £10, book in advance, 3-9 October
FRIEZE ART FAIR: See and purchase art from over 1,000 prominent artists in Regent's Park at Frieze Art Fair, the main event of Frieze Week. £38 (+booking fee), book in advance, 6-9 October
CAKE AND BAKE: Master patissier Eric Lanlard and Great British Bake Off winners are among the baking superstars sharing their tips at The Cake and Bake Show. £12/£15, book in advance/just turn up, 6-9 October
LETTER IN MIND: Artworks by over 230 artists including Grayson Perry and Antony Gormley are on display at the Oxo Tower. The artworks are available for purchase (in aid of The National Brain Appeal) but the artist behind each artwork will only be revealed at the end of the exhibition. Free, just turn up, 6-9 October
MUSIC FESTIVAL: Little Venice Music Festival takes place at various locations around Little Venice in Paddington with concerts, recitals, exhibitions and relaxed performances. Various prices, times and venues, 7-9 October
IMPROMPTU TATTOOING: Having inked the likes of Courtney Love and Marc Jacobs, American tattoo artist Scott Campbell is tattooing lottery-drawn participants who place their arm through a hole in the wall. Free, just turn up (sign up for the lottery on the day), 7-9 September
GREEK WINE FESTIVAL: Over 130 Greek wines are on offer at the London Greek Wine Festival in King's Cross, alongside tasty Greek food and live Greek music. Wine expert Olly Smith hosts the event which also features guest speakers. £10, book in advance, 8-9 October
Saturday 8 October
100 COURSE DINNER: Turn up hungry for a 100-course, 1000 minute-long meal created by some of London's finest private chefs. If you can't manage the lot, take the nine-course offering at the secret location in Wandsworth Town. £49-£1,000, book in advance, from 9am
HULLABALLOO LONDON: Hullaballoo claims to be London's only hula hooping festival and it's taking place at Caxton House Community Centre in Holloway. Take part in workshops to learn skills from the masters, get your face painted, and enjoy an evening cabaret show. £10-£100, book in advance, 9am-8.30pm
YOUNGEST STEAM TRAIN: Calling all railway enthusiasts: see the UK's youngest steam train, the 60163 Tornado, leaving King's Cross station at 9.07am, heading out through Alexandra Palace and returning from Lincoln to King's Cross at 8.57pm.
SOUL SUMMIT: Find out how to expand your life with TED-style talks from five guest speakers. All proceeds go to Mind. £15, book in advance, 9.30am
CYCLING ART TOUR: Take a two-wheeled tour to discover public work from artists including Barbara Hepworth, Elizabeth Frink and Julian Opie. £25, book in advance, 10am
ART FOR ALL: Explore some of London's most provocative artworks with guided art-themed walks in areas including Clerkenwell, Greenwich and Westminster. Free, just turn up, 10am-4pm
OLYMPIC PARK ARCHAEOLOGY: Learn about the 5,000 year old artefacts found while creating the Queen Elizabeth Olympic Park, or take a walking tour of local art installations as part of a pop-up archaeology exhibition, organised by Museum of London, in Stratford. Free, just turn up, 10am-4pm
FAMILY FUN WALK: Walk, roll or stroll 5km around the Serpentine in Hyde Park in aid of Walkabout Foundation, a charity raising money to find a cure for paralysis. £35, book in advance, 10am (walk starts at 11am)
FUNGAL WALK: Celebrate UK Fungus Day with a fungal foray in Crystal Palace Park. Free, book in advance, 11am
COLLABORATIVE MURAL: Paint a mural in Dalston with some of the UK's top artists in aid of Project Paintbrush, which aims to bring art into the lives of displaced and disadvantaged children. Free (donations welcome), just turn up, all day from 12.30pm
BATTLE OF 1066: A band of warriors is travelling by foot and horse to Hastings to re-enact the 1066 Battle of Hastings. Watch them march from Hyde Park to the Jewel Tower in Westminster where they will arrive around 4.45pm. Free, just turn up, from 2pm
GUINNESS AND OYSTERS: Dine on oysters with specially paired beers and learn how to shuck like a pro with a 90-minute masterclass at Wright Brothers Soho. £40, book in advance, 6pm
MAGIC LANTERN SHOW: Professor Mervyn Heard will magic up the dark art of Phantasmagoria at Brompton Cemetery Chapel as part of London Month of the Dead. £12, book in advance, 7.30pm
Sunday 9 October
RAINHAM HALL: Grade II-listed Rainham Hall is celebrating its birthday with family friendly crafts, activities and stalls. Free, just turn up, 11am-3pm
APPLE DAY: Over 100 varieties of apples are available to sample at Roots and Shoots' 17th Annual Apple Day in Lambeth. On-the-spot pressing, craft stalls and kids' storytelling will also be happening. £1, just turn up, 11am-4pm
SOHO AND JAZZ: From the arrival of American musicians in 1919 to legendary venues like Ronnie Scott's, explore 100 years of Soho's jazz history with a guided tour of the area. Profits go to Amnesty International. £12, book in advance/just turn up, 11.30am
BENTO ART CLASS: Your parents may have told you not to play with your food, but bento is a form of art. Make sushi and experiment with a range of Japanese ingredients in a Hello Kitty Bento making class in Highgate. From £25, book in advance, noon-1.30pm
INDIAN FOOD TOUR: Find the flavours of Delhi and Mumbai in north west London with an Indian food tour featuring plenty of tasters from snack bars and sweet shops. £25, book in advance, noon-3pm
Funzing
Fun things to do with our friends and sponsor Funzing...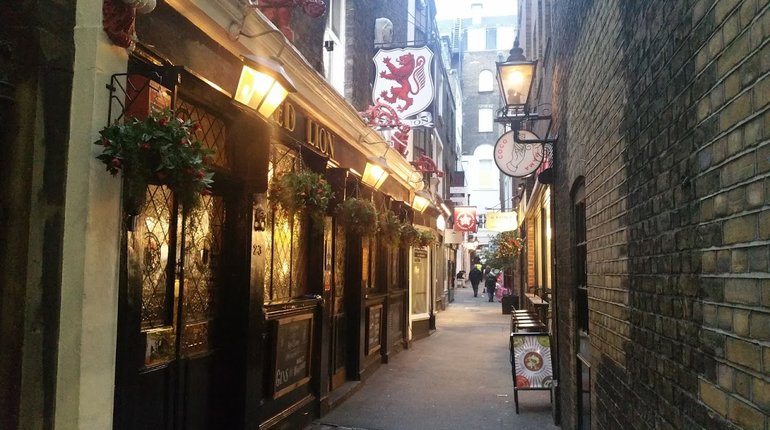 London is a city of incredible transformation. With structural remains that date back to ancient history still in existence, this unique walking tour takes in Lost London in all its former glory. From the Titanic booking office to the graveyards of man's best friend, you'll discover the weird and wonderful places that used to exist in the capital but are now only committed to memory. Using old photographs, newspaper cuttings and stories from the past, you'll be amazed at what has largely been written out of our history books...   Get tickets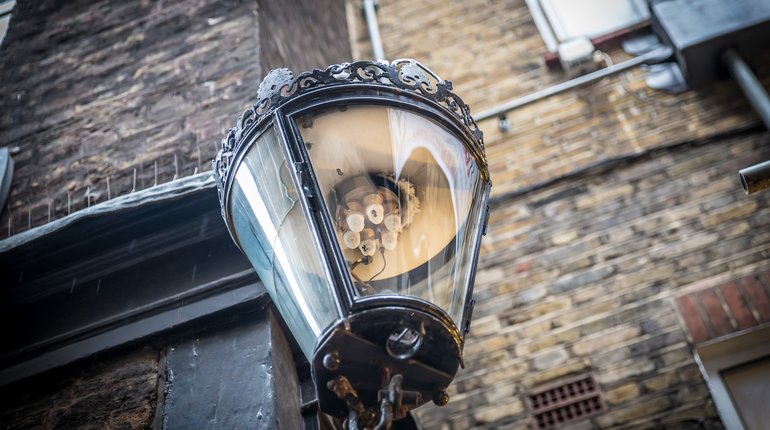 Cross gas lit alleyways and stroll by ancient pubs as you discover forgotten parts of London. See the world's smallest police station and visit London's most superstitious hotel on a walking tour covering everything weird, wonderful and London. £12 Get tickets
Take to the waters and glide about in this beginner paddleboarding session. By the end of it, you'll be standing up and paddling solo, and there's plenty of help on hand to improve your technique. Change of clothes required.  Get tickets
If you've never paired ceramics and prosecco before, why on earth not? It's a match made in heaven as Sam and Diana, co-creators of 'Make Your Own', prove at their wonderfully welcoming ceramic painting workshop. Pull up a stool, don an apron and get to work on your very own mug, plate, tile, bowl or ornament. They provide the ceramics as well as a selection of patterns, and will show you exactly how to transfer designs and paint to your heart's content. It's BYO so feel free to pop the prosecco and enjoy the company of like-minded Londoners as you get stuck into your creations.  Get tickets