What we're reading:
Things to do:
WASTE LESS, LUNCH FREE: Fancy saving yourself a few hundred quid a year? Find out how much further your pennies could go if you stomped out food waste; get your hands on some complimentary kitchen gizmos; and try dishes created from common leftovers at Wise Up To Waste's Camden event. Queen's Crescent Market (Chalk Farm), free, just turn up, 9am-3pm
LONDONINIUM MORTUUM WALK: Hear about the people that lived and died in Roman London, while exploring one of their final resting places on a guided Roman cemetery tour. You'll hear about grisly decapitations, ancient funeral rites, and the burial of a female gladiator. Meet at Borough Underground station, £20, book ahead, 11am-1pm
BRITISH ART FAIR: The only art fair solely focused on modern British art returns for its 30th year. See work from the likes of Grayson Perry, Vanessa Bell and Henry Moore, as well as specially curated presentations dedicated to Alfred Wallis and Richard Smith. Saatchi Gallery (Chelsea), £15, book ahead, 11am-9pm, until 23 September
HEARSAYS: By way of a major new VR commission, a single photograph and an existing moving image work, Brooklyn artist James N. Kienitz Wilkins explores the role that narrative plays in the construction of truth — a rather timely exhibition for our post-truth age. Gasworks (Oval), free, just turn up, 12pm-6pm, until 16 December
RED BULL REVELRY: Gearing up for a night on the tiles? Red Bull's got some ace recommendations for starting your evening in style. Whether it's a cable car night flight or playing dress up in Covent Garden, there's plenty of fresh new ways to keep you entertained. (Sponsor)
SCREEN PRINTING WORKSHOP: Do something different with your lunch hour with a primer on screen printing from artist Remi Yeku. He'll show you how to build your own printer, before guiding you through creating your own unique print. Theatre Deli (Broadgate), free, book ahead, 1pm-2pm
DINA TORKIA: Social media sensation and Muslim lifestyle blogger Dina Torkia comes to Rio Cinema to share her fashion and beauty tips and launch her first book, Modestly. Make sure you stick around to get your copy signed. Rio Cinema (Dalston), £12, book ahead, 7pm-8pm
GIN AND OPERA: Experience the passion, drama, and tragedy of Bizet's Carmen (as reimagined by Peter Brooks) at Hayman's Gin Distillery. You'll get two Carmen-inspired gin cocktails to accompany the performance, as well as a welcome G&T, some Spanish snacks, and money off a distillery tour. Hayman's Gin Distillery (Balham), £45, book ahead, 7pm-10.30pm
THE LOST HANCOCKS: For over half a century, two radio scripts written for comedian Tony Hancock by acclaimed writer Larry Stephens have laid buried in the BBC archives... that is until now. Let a colourful cast of characters welcome you to the faded seaside town of Churdley Bay at the premiere performance of Vacant Lot. British Library (St Pancras), £15, book ahead, 7.30pm
POP ART POP UP: Grab a paintbrush, and glass of vino and let a specially curated playlist of 60s tunes transport you to the world of pop art. With the help of a bona fide artist, you'll create your own masterpiece inspired by Laura McDonald's  pop art lion. Horniman at Hays (Hays Galleria), £30, book ahead, 7.30pm-10pm
TRUTH: A musical theatre performance for the post-truth age, this work from Helen Chadwick and Steven Hoggett was created using personal stories collected from all over the world. Equal parts devastating and hilarious, these testimonies are centred around a moment when someone told either the truth or a lie, and that moment's often far-reaching impact on their life. Purcell Room (Southbank Centre), £18, book ahead, 7.45pm, until 21 September
Good cause of the day
Recipe box company Gousto invite you to create your dream dish using fresh ingredients at their chef-less restaurant. You'll then get your creation Insta-ready at the food styling station before settling down to eat in a restaurant setting. For every £2.98 donation, they will give a meal to a family in need in partnership with The Trussell Trust.
Fun things to do with our friends and sponsor Funzing...
London is a city of incredible transformation. With structural remains that date back to ancient history still in existence, this unique walking tour takes in Lost London in all its former glory. From the Titanic booking office to the graveyards of man's best friend, you'll discover the weird and wonderful places that used to exist in the capital but are now only committed to memory. Using old photographs, newspaper cuttings and stories from the past, you'll be amazed at what has largely been written out of our history books... Get tickets
Whether you're a pre-grated cheddar sprinkler or mimolette fan, this cheesy walking tour will delight your senses. Starting off at a cheese counter in Mayfair that has been serving for more than 300 years, you'll tour the city's best dairy delights - including Fortnum & Mason, where the royals get their fix. Get tickets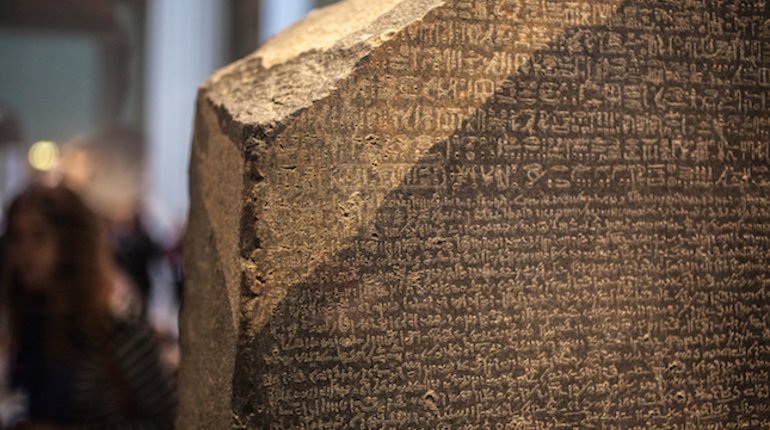 Track the journey of humanity through this tour around the British Museum. The tour aims to help you understand why the world is the way it is, and show how humans learned to question absolutely everything. Get tickets
The Underworld collides with the Underground in more ways that one -- from the angel that saved a tube worker from death to the ghosts of King's Cross, discover the ghoulish history of the Undergound on a tour around the city. £10 Get tickets