All week
NEW EXHIBIT: Soulful eyes will stare back at you in London photographer Tom Oldham's exhibition. A showcase of his portraits of the Herder Boys, young men who work hard for low pay and in tough conditions in the hills of Lesotho. White Space Gallery, free, just turn up, 26 June-1 July
LONDON RIVERS WEEK: Celebrate London's waterways in all their glory with London Rivers Week. Events going on around the capital include conservation talks, nature walks, exhibitions and more — see the full programme here. 25 June-2 July
PRIDE IN LONDON: Pride Festival gets underway this week with loads going on around the capital, including film screenings, exhibitions, tours, talks, sports, museum lates and more, all celebrating LGBT+ culture in the capital. See the full programme here. 24 June-9 July
DOODLEMANIA: What do you get when you take a hotel corridor and a professional doodler? A bloody exciting walkway, that's what. The Doodle corridor at The Exhibitionist Hotel is open to the public for a month as part of the ART CORRIDORS programme. The Exhibitionist Hotel, free, just turn up, 28 June-28 July
Monday 26 June
FEMINIST STITCHING: Embroidery is not an activity for women stuck in their parlours in the 19th century, a point especially stressed in this workshop. Dedication, perseverance, care, skill, patience and creativity are all going to be needed as you stitch to success. Drink, Shop & Do (King's Cross) £39, book ahead, 7pm-9.30pm
DREAMS OF FREEDOM: Hundreds of young voices become one at a special concert inspired by Amnesty International UK's children's book Dreams of Freedom. Children's thoughts, opinions, ideas and dreams of freedom and human rights have been turned into a musical, theatrical performance of hope for a better world. Royal Albert Hall, £10-£25, book ahead, 7pm
Tuesday 27 June
TERRACE TIPPLES: What better way to celebrate the summer than with a fiesta on the terrace, complete with free flowing drinks, cool beats and Argentinian canapés? Round off London Food Month in style. Gaucho Broadgate, £49.95, book ahead, 6pm
TALK AND WALK: Cover 2000 years of history in two hours in Wren, Romans and Liveryman. This walk will take you around the Square Mile as you hear stories of the Romans and Italians, the hard-hitting Great Plague and Great Fire, and how the city was raised from the ashes once more by Sir Christopher Wren. Start at Tower Hill station, £2/£9/£12, book ahead, 6.30pm-8.30pm
FASHION FORWARD: Make a one-of-a-kind hard shell party clutch bag, or surprise someone with a personalised gift. In this workshop you can choose from a selection of designer and vintage fabric and add a bit of sparkly embellishment too. Dotty's Tea House (Carshalton), £49, book ahead, 7pm-9.30pm
Wednesday 28 June
WESTMINSTER TOUR: Winston Churchill, women's suffrage and wartime music are combined in a sing-a-long tour through Westminster. Singing is optional, but you'll take in the sights of some of London's most famous attractions to a different tune. Start at Westminster station, £9/£12, book ahead, 1.30pm-3.30pm
TROUBLEMAKERS: The Society of Genealogists is revealing the stories behind some of Bishopsgate Institute's archives on radicals and troublemakers who dared to challenge the status quo. Bishopsgate Institute, £8, book ahead, 2pm-3pm
LGBTQ+ SASS: Take yourself off to the Science Museum for an LGBT-inspired evening of fabulousness and gaiety, tying in with Pride in London. Drag kings and queens will be sashaying around the museum while you explore animal sex habits, sex counselling, the history of sexual orientation, walking like your opposite gender, and more. Age 18+. Science Museum, free, just turn up, 6.45pm-10pm
GOING DUTCH: Dutch musical stars of the West End (Lion King, Wicked, Mamma Mia) will be performing songs in Dutch and English during this summer fest, and the ticket price includes food from the BBQ. Dutch Centre, £15/£25, book ahead, 7pm
CAMP FIRE STORIES: Forget it's only Wednesday with Skip Garden as they host an evening of music and fresh veggie food around the camp fire, while raising funds for The Starfish Project. Ticket price includes entrance, food and live music. Skip Gardens, £15, book ahead, 7pm-11pm
Thursday 29 June
JAZZ HANDS: Two British jazz musicians, Claire Martin and Ian Shaw come Together for the finale of the Jazz Diva series at The Other Palace Studios. It promises to be a memorable show. The Other Palace Studio, £25, book ahead, 7.15pm
MYSTERY MOCKUMENTARY: If you're the sort of person who says 'I wonder what that was?', then this is the show for you. Will Close and Rose Robinson present a live mockumentary adventure investigating monsters, myths and Noel Edmonds. Prepare to be mildly unnerved. Pleasance Theatre, £5, book ahead, 7.45pm-8.45pm
COMICAL: See Sarah Keyworth and Andrew Maxwell perform at their stand up comedy Edinburgh preview, where 25% of the profit is being donated to South London Cares charity. The Bread and Roses (Clapham), £8.80, book ahead, 8pm
Friday 30 June
BEAUTIFUL BALLET: It's time for the Royal Ballet School's end of year performance, a great event for ballet enthusiasts. Dancers will be showcasing a classical ballet repertoire as well as contemporary and character pieces. Opera Holland Park, £15-£35, book ahead, 7.30pm
BALL AND BOE: Tenor superstars and friends Alfie Boe and Michael Ball will be headlining this summer's Greenwich Music Time, following the success of their platinum-selling album Together. £45-£75, book ahead, 6pm
SADIQ KHAN: Listen live to the Mayor of London Sadiq Khan as he is questioned by Londoners at the annual State of London Debate. Potential issues to be discussed are transport, safety, air quality, the environment, housing, London's economy and more. You can listen live on LBC digital radio, on the LBC app, in London on 97.3 FM, or by watching it on lbc.co.uk. Online, free, just tune in, 6.30pm
DISCO FREAKS: Hit the dance floor in your bright colours and flared jeans for a summer disco party. Greg Wilson will be at the tape deck with disco edits for you to boogie to. The Nest, £8, book ahead, 10pm-4am
Saturday 1 July
WHAT A HOOT: Comedy favourites Sara Pascoe and Joe Lycett will be taking part in the two-day comedy extravaganza ARGComFest (Actually Rather Good Comedy Festival). You'll barely have time to breathe with sixty comedians on the bill over the weekend. Shoreditch Town Hall, various prices, book ahead, 1-2 July
HENDRIX'S FOOTSTEPS: On the first in a series of tours about the rockstar, begin at Jimi Hendrix's flat on Brook Street and mosey over to Mayfair and Marble Arch areas as you visit the places that meant a lot to him. Start at 23 Brooke Street, £15, book ahead, 12.30pm-2pm or 3.30pm-5pm
CRAFT BEER: A ticket to the Craft Beer Cares' inaugural beer festival will net you a keepsake glass and tokens to spend on the huge variety of beer on offer. The festival celebrates all the good that is being done in the craft beer industry while raising money for charities Mind and the Newman Trust. Brew Club, 38-40 Upper Clapton Road, £14.40, book ahead, 6pm-11.30pm
ED BYRNE: A line-up of up-and-coming comedians is on hand in Live At The Chapel with headliner Ed Byrne, recently seen on Dara and Ed's Road To Mandalay, and regularly seen on Mock The Week. Union Chapel, £22, book ahead, 6.30pm
Sunday 2 July
EID FESTIVAL: As Ramadan comes to a close, everyone is invited to come together in Trafalgar Square for entertainment and attractions for the whole family to enjoy. With a global food festival, live music, arts and crafts and calligraphy, there is no better way to celebrate Eid. Trafalgar Square, free, just turn up, 12pm-6pm
WAR SCREENING: In anticipation of his upcoming film Dunkirk, award-winning filmmaker Christopher Nolan has programmed a season of films, offering audiences a unique insight into the ones which influenced his take on one of the key moments of the second world war. Greed and All Quiet On The Western Front will be playing today. BFI Southbank, various prices, book ahead, 3.10pm and 5.20pm
WOODY ALLEN: Spend a heady night listening to New Orleans style jazz in the splendour of the Royal Albert Hall in a one-off concert headed by none other than American director Woody Allen. Allen once famously missed accepting a 'Best Picture' Academy Award as he was performing a concert on the same evening. Royal Albert Hall, various prices, book ahead, 4.15pm
FABULOUS DRAG: Get ready for heart-wrenching drama in The Ruby Slippers, and watch Raz and Ryan fall in love surrounded by the outrageous comedy and glamour of Blackpool Drag bar. Arts Theatre (Great Newport Street), £30, book ahead, 4pm and 7.30pm
Funzing
Fun things to do with our friends and sponsor Funzing.
LDN Talks @ Night | The Science of Psychedelics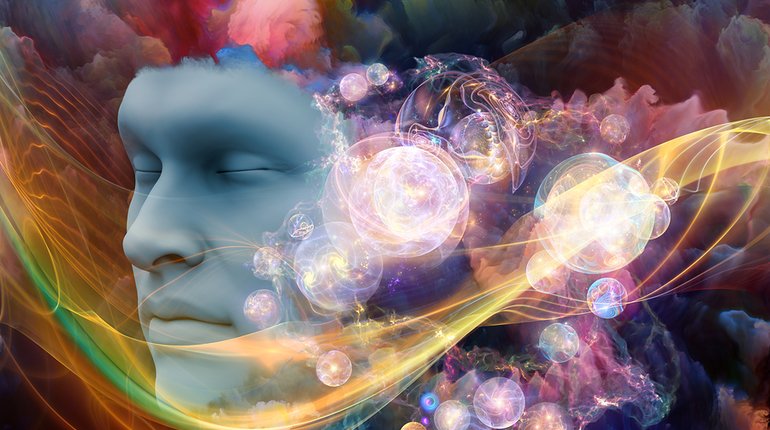 Scientific research is resuming on how psychedelics affect the weirder aspects of human consciousness. This talk from Dr David Luke engages in current study into pyschedelics and their historical use in shamanic rituals. Be prepared, you might leave with more questions than answers.
Get tickets
Talk: Neuroscience of Powerful Habits
Every January you do the same thing. You make a New Year's resolution to lose weight, be thriftier, quit smoking or possibly even to start exercising. Yet how many of us find ourselves in the exact spot we started in once the month is up? This talk by Dr Gabija Toleikyte, explains why the brain resists changing habits of a lifetime. She'll also explain how to create long lasting change, by working with your brain rather than against it.
Get tickets
LDN Talks@Night |Insights of a War Crime Investigator
What would you say face-to-face to Saddam Hussein? How would you feel digging up the mass graves of Kosovo? Jonathan Tait-Harris will share experiences from his jobs as a policeman, soldier, war-crimes investigator and adviser to UK and Iraqi governments. £10
Get tickets