What we're reading
Things to do today
EASTER HOLIDAYS: If you're running out of ideas for how to keep the little ones entertained, look no further than our list of things to do during the Easter Holidays.
BUNS POP-UP: Great British Bake Off winner Candice Brown presents a hot cross buns pop-up in Covent Garden, which is sure to be scrumptious. Primrose Bakery, Covent Garden, just turn up, 9am-4pm
CARPENTRY EXHIBITION: See all the great things that The Carpentry Club has put together in this exhibition. Every wooden thing you can think of is on display: from chopping boards to go-karts. Oxford House, free, just turn up, 12-18 April
POP-UP CARDS: A chance for your child to make you an Easter card that you'll cherish for years to come, at this pop-up card making workshop. Age 8+. Geffrye Museum, £20, book ahead, 2pm-4pm
GIN MASTERCLASS: Indulge in a Gin Rendezvous to celebrate the Tall Ships regatta weekend in Greenwich, hosted by Plymouth Gin. Rivington Greenwich, £20, book ahead, 12-14 April, 5pm-7pm
EXPERT WITNESSES: This Gresham College lecture debates the merits and problems of relying on expert witnesses in the family courts. Barnard's Inn Hall, free, just turn up, 6pm
DREAMING: Arrive from reality, then find yourself slowly sinking into your subconscious. Experience a full sonic and visual experience filled with art and live performances, all focusing on the subject of dreaming. Rich Mix, £3, book ahead, 6.30pm
ROBOTIC SURGERY: Hear how modern day surgeons are realising the impossible through the use of robots and 3D printing. The Royal Institution, £14/£10/£7, book ahead, 7pm-8.30pm
BOOK LAUNCH: Poet Inua Ellams launches his new book at Southbank Centre's Poetry Library — the location where much of the book was written. Hear short readings from Ellams himself, plus there's a live DJ. Poetry Library, free, book ahead, 8pm
AWKWARD TALK: When it comes to growing up, there's one conversation that all parties involved dread. The Talk. Well here's a show dedicated to that awkward and difficult watershed moment when families discuss sex. Battersea Arts Centre, £12.50/£10, book ahead, 8.30pm
Art review: refugee portraits
Eva Frankfurther uses a drab, dull palette of browns and greys — perfect for her paintings of refugees and working people in austere times, dockers having a meagre lunch and families going about their day to day lives. Downstairs is work of Germans who fled to the UK, including some fantastic drawings and paintings by Auerbach. It's a perfect time to look at the great contributions to art by refugees. Refugees: The Lives Of Others at Ben Uri Gallery, 108a Boundary Road, NW8 0RH, until 18 June (lower galleries until 4 June) ★★★★☆ (Open every day) Tabish Khan
Theatre review: objectivity versus empathy in consent
Nina Raine's new play Consent examines a rape case, where the lawyers for the prosecution and defence are friends. The debate over how empathy and emotion can be reconciled with rationality and objectivity is then played out in the men's own lives as their marriages fall apart. The play is well written, thought provoking and strongly acted — Anna Maxwell Martin proves particularly fine. Sometimes the intellectual exploration of the characters' motivations makes it difficult for us simply to feel their pain and emotions, but, considering the serious subject matter, the play succeeds in eliciting many — albeit occasionally nervous — laughs. Consent, National Theatre, £15-50, 4 April-17 May ★★★★☆ [Monday-Saturday] Sam Smith
Good cause for the day
CHARITY FOOTBALL: Watch a group of ex-pros and celebrities battle it out in this charity football match. Footballing legends Ricky Villa and Ossie Ardiles share the pitch with celebrities such as Josh Cuthbert and Dan Edgar. All proceeds go to Action for Children and The Brain Tumour Charity. Millwall FC £7.50/£10/£25, book ahead, 20 May
Funzing
Fun things to do with our friends and sponsor Funzing.
LDN Talks @Night|Neuroscience of Relationship Success
Relationships are not easy. Each of us has completely different brains, which affects our thinking, communication and different reactions to the same events. Problems occur when we try to understand other people's behaviour using only our brain. Often, even if we understand that we are different from another person, we still feel lost and misunderstood, affecting our own wellbeing and health in the relationship. In order to change that we need to look at the place where it all starts and ends, our brains, to understand what the recipe is for successful relationships.
Get tickets
Talk: Is MDMA The Future of Therapy?
Ben Sessa is a child psychiatrist, who takes a developmental perspecitve on adult mental disorders and addictions. He's started looking at the benefits of MDMA therapy, which he believes is psychiatry's best opportunity for a therapeutic breakthrough. His talk focuses on using MDMA to tackle alcohol abuse and PTSD.
Get tickets
Lecture: The Science of Psychedelics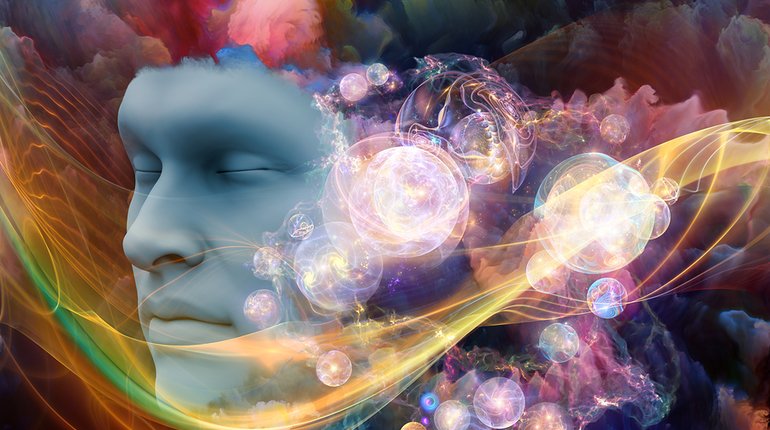 Scientific research is no longer afraid of psychedelics, now studying how they affect the weirder aspects of human consciousness. LDN Talks @ Night present Dr David Luke, and engages in current study into pyschedelics and their historical use in shamanic rituals. Be prepared, you might leave with more questions than answers.
Get tickets