Things to do today is sponsored by the Museum of London.
What we're reading
Things to do
SMALL PUBLISHERS FAIR: Flick through work by exciting new authors, pick up gifts for literary-minded friends and settle in for readings and talks at this fair, championing the small presses and indie publishers. Conway Hall (Holborn), free entry, just turn up, 11am-7pm, until 11 November
CITIZEN FESTIVAL: Forget Mills & Boon, this new literature festival is all about tackling the big themes: nationality, identity and belonging. Hear author chat from Lionel Shriver, Ben Okri and more. The University of Liverpool (London Campus), various prices, book ahead, until 11 November
MADE IN PRAGUE: The 21st edition of this film festival celebrates cutting edge filmmakers from Prague, organised by the Czech Centre London. Regent Street Cinema, £12/£11, book ahead, 10-12 November
---
Sponsor message
Learn to code like a pro at this free family festival
Head to the Museum of London this weekend for a free festival exploring all things technology. Celebrate your City has hands-on workshops and activities for all ages, to get the whole family's cogs whirring.
Learn how to code with festival partners Raspberry Pi or unscramble hidden messages in a family adventure game — you'll have to do some serious team work to free the illustrious inventor. Maybe you'd like to sit down and enjoy a storytelling session on the history of communication; delve back in time and explore the development from printing press to today's digitally-centred world. Help build a giant renewable factory using recycled materials, or use GPS technology to track your footsteps around the museum.
Most activities are drop in, and all are free. Take a look at what's on and get your tech head on.
---
HANDMADE IN BRITAIN: Looking for Christmas gifts or something a little more selfish? Stock up on one-off items from highly skilled designers at this Chelsea craft fair. Chelsea Old Town Hall, various prices, book ahead, 10-12 November  
URBAN PHOTO FEST: For some, the city is just a functional space we move through, but there are artists, photographers and researchers who see it as their lifeblood. Join them at the Urban Photo Village for workshops, exhibitions and events meditating on the theme Cartographies.  Various venues, free, book ahead, until 15 November
CHRISTMAS MARKET: Browse Christmas gifts, pop into Santa's Grotto and stick around for comedy, cabaret and burlesque performances popping up from now through until the new year at Christmas in Leicester Square. Until 6 January
GARDEN MUSEUM LATE: It might be autumn but you can still fill your head with beautiful blossoms at this little oasis of a museum after hours. Pop into the cafe for seasonal dishes if you're peckish. The Garden Museum (Lambeth), £10, book ahead, 10.30am-9pm
FUNNY WOMEN AWARDS: End your week in fits of giggles as comedians compete for your laughs tonight at the Funny Women Awards. Hoxton Hall, £12, book ahead, 7.30pm
HIDDEN JAZZ CLUB: Fed up with formal jazz nights where no-one mingles? The Hidden Jazz Club brings starstruck, slightly tipsy audiences and talented musicians together to hang out in between sets. Crate Brewery, £15, book ahead, 7.30pm-9.30pm
LIVING DEAD: A fun club night playing a blend of music from the legends we have lost and bands who lost their record labels to those, who have well...lost their way. Bloomsbury Bowl, £5, book ahead, 9pm-3am
Good cause of the day: Dia de los Muertos Women for Rwanda supper club on 11 November
Sup on home-made, South American sharing dishes, enjoy a home-made piñata, and end your evening with a late-night boogie at this supper club raising money for a community of Rwandan women. Shoreditch, £30, book ahead, 7pm-10pm, 11 November
Fun things to do with our friends and sponsor Funzing...
London is a city of incredible transformation. With structural remains that date back to ancient history still in existence, this unique walking tour takes in Lost London in all its former glory. From the Titanic booking office to the graveyards of man's best friend, you'll discover the weird and wonderful places that used to exist in the capital but are now only committed to memory. Using old photographs, newspaper cuttings and stories from the past, you'll be amazed at what has largely been written out of our history books... Get tickets
Whether you're a pre-grated cheddar sprinkler or mimolette fan, this cheesy walking tour will delight your senses. Starting off at a cheese counter in Mayfair that has been serving for more than 300 years, you'll tour the city's best dairy delights - including Fortnum & Mason, where the royals get their fix. Get tickets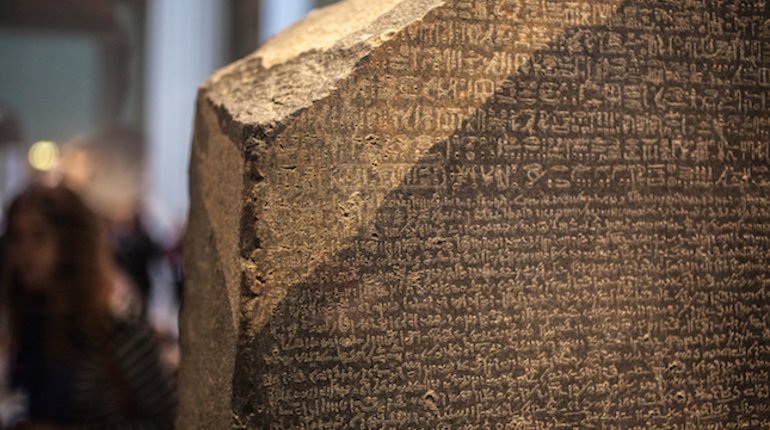 Track the journey of humanity through this tour around the British Museum. The tour aims to help you understand why the world is the way it is, and show how humans learned to question absolutely everything. Get tickets
Get creative with your partner in this date night with a difference. Between you, you'll get to create your very own piece of artwork on a large canvas. Help is on hand if you need it, but freestyle pieces are always encouraged… Get tickets