Things to do this week is sponsored by As Nature Intended.
All week
FLOATING FILM FESTIVAL: The only problem we foresee with this floating cinema is no-one is going to want to leave those big, squishy beanbags when the final credits roll. Take a date, grab a blanket and get cosy in front of Elf, Love Actually, Home Alone and other cheesy Christmas classics. St Katharine Docks, £10, book ahead, 4-10 December
TATE X PURE FILTH: If 'healthy food for hedonists' sounds like your kind of menu strapline, then book a table at this Tate pop-up. Tasty options include gooey chocolate fudge beetroot muffin, black bean burgers and strawberry acai shake. Tate Modern, level 1, £15, book ahead, until 10 December
BAILEYS TREAT STOP: Love Baileys? Get yourself down to Covent Garden for the Baileys Treat Stop. It's a pop-up cafe/bar where you can customise your Baileys drinks — pick your own toppings and flavours for a Baileys hot chocolate or latte, or go all out with the reindeer cocktail and sup Baileys out of a chocolate reindeer. 21 Slingsby Place, just turn up for the bar, book ahead for cocktail workshops, 4-17 December (closed 11 December)
BAD ROADS: Set in the Ukraine's Donbass region, where war has been raging since 2014, the 90-minute production exposes the harsh realities of war. It'll leave you intermittently laughing at the comedic scenes, then crying at the brutal ones. Royal Court Theatre, £12, book ahead, until 23 December
DICKENS'S CHRISTMAS: Ghost of an Idea: Unwrapping 'A Christmas Carol' explores the origins of Dickens's festive novella and the impact it had on the way we celebrate Christmas today. Read about the exhibition here. The Charles Dickens Museum (Bloomsbury), £9/£7, book ahead, until 25 February
Monday 4 December
CAPTURING THE CITY: From the congested streets of Tokyo's Shibuya crossing to the garment factories of Dhaka, to the homeless camps of San Francisco, this photo exhibition presents a snapshot of life across 62 cities. Hear Guardian photographer David Levene discuss his work tonight. Foyles (Charing Cross Road), £8, book ahead, 7pm-8pm
CAROL CONCERT: For a Christmas concert that will in all likelihood melt your heart, head to this Chelsea church, where you'll be greeted by Battersea's tail-wagging pooches, before settling in for a night of carol singing. St Luke's Church (Chelsea), various prices, book ahead, 7pm
LIFE DRAWING: Life drawing is so much more fun when there's an eclectic playlist, a cool venue and a tutor who knows their way around an easel. That tutor is Dan Whiteson, who is leading this class exploring the impact of music on art. Village Underground (Shoreditch), £17.60, book ahead, 7.30pm
Tuesday 5 December
ALLOY: Whether you've got £10 or £200 in your purse, you should be able to afford something beautiful at this Hackney shop, showcasing the work of nine local jewellers. The Hackney Shop, free entry, just turn up, until 10 December
SHOPPING EVENING: Get your copy of Christmas crime story Portrait of a Murderer by author Martin Edwards signed, enjoy 20% off in the gift shop and browse this pop-up market with a cocktail in hand. British Library, free, just turn up, 4pm-8pm
CAROLS BY CANDLELIGHT: Once you've got a prosecco in one hand, a mince pie in the other and a bunch of talented carol singers in front of you, you can't help but feel festive. Maybe you'll even join in. Proceeds support The Lullaby Trust. St James's Church (Clerkenwell), £20, book ahead, 6.45pm-8pm
---
Sponsor message
Indulge in a fun-filled, free-from Christmas
Festive food and drink are a big part of the Christmas season. We all like to indulge in a mince pie here, a turkey sandwich there — but what about the options for those of us on special diets? Luckily, London's 6 shop chain of organic & natural grocery stores, As Nature Intended has a whole range of festive treats that are gluten-free, vegan, dairy-free, and cater to all sorts of dietary requirements so no-one has to miss out.
From vegan mince pies to dairy-free chocolate, meat-free roasts and gluten-free Stollen, the range in these primarily organic shops is vast. As well as free-from treats, they stock all the usual full-fat, non-vegan, delicious Christmas goodies so you don't have to worry about hitting multiple shops to fill the cupboards. Head to the As Nature Intended Marble Arch store on 6 December (6-8pm) to sample their raw, vegan and gluten-free Christmas offerings and get some inspired gift ideas. Download your voucher for £5 off any £20+ spend at any As Nature Intended shops until 17 December.
---
Wednesday 6 December
LIVE JAZZ: Need a mid-week pick-me-up? Ronnie Scott's, the go-to venue for the world's finest jazz musicians, has curated this triple-bill of Afrobeat, spiritual, improv jazz, 2-step and broken beat from Maisha, Binker Golding Quartet and IDIOM. Jazz Cafe (Soho), £13.50, book ahead, 7pm-11pm
GINGERBREAD CITY: Architects and urban planners have swapped bricks and mortar for something a little more, well, edible. See this fictional city made entirely of gingerbread and have a go at building your own gingerbread house if you can resist having a nibble. 27 Thurloe Street, £3 exhibition/£30 gingerbread-making, book ahead, until 22 December
Thursday 7 December
CHEESE EVENING: Do you gobble cheese like there's no tomorrow? Better hotfoot it to Borough Market tonight, where you can restock your cheese shelf with the help of 20 cheesemongers. Briesult! Borough Market, free entry, just turn up, 6pm-9pm
POP-UP PAINTING: Even Banksy isn't safe from the snowflakes and baubles of  Christmas. Have a go at painting this festive version of Balloon Girl, with a drink of your choice. Urban Meadow (Bayswater), £25.99, book ahead, 7pm-9.30pm
OUTSPOKEN: This stanza-filled slam brings all the poets to the yard. Share your own witterings during the open mic slot or just lend a willing ear. Winter fur (of the faux variety, we're assuming) is encouraged. Cafe del Marsh (Waterloo), £6.86, book ahead, 7.30pm-11pm
FESTIVE FIZZ BAR: Things are getting fizzical at this pop-up bar from Sainsbury's, offering prosecco fans a chance to taste bubbly, charcuterie, cheese and antipasto. La Galleria Pall Mall, free, book ahead, until 9 December
NIGHT BEFORE CHRISTMAS: If you want to take Christmas back to its roots (before John Lewis adverts and celebrity-endorsed Christmas light switch ons) then head to this exhibition inspired by the sights, sounds and scents of Christmas past. Forty Hall (Enfield), £3/£1, book ahead, until 31 December
Friday 8 December
FESTIVE FRIDAYS: Stuff your face with tasty nosh, warm your belly with a rum hot chocolate, and pick up handcrafted gift sets from Pirates Grog, while the Capital Concert Brass Band soundtracks your wander around this festive food market. St Katharine Docks (Wapping), free, just turn up, noon-2pm, repeated on 15 December
CINEMA IN THE SNOW: This Hackney venue has done away with its (obviously un-festive) doors and created a snowy, Narnia-style entrance to its festive screenings. Because nothing says Christmas like watching Elf with mulled wine on tap. Hackney Showroom, £20, book ahead, until 24 December
GILBERT & GEORGE: If there's an award for the most expletive riddled exhibition, then we have a winner in the Gilbert & George exhibition at White Cube Bermondsey. If beards and swears are your thing, pick up a copy of the duo's new book The Beard Pictures (£10) and get it signed tonight. White Cube, free entry, just turn up, 6pm-8pm
CONCRETE SOLDIERS: Find out about the lives of those fighting social cleansing to keep their homes in this film about London's council estates. Stick around for the post-screening poetry performance and discussion with housing campaigners. Cinema Museum, £10, book ahead, 7pm-10pm
HUMAN FLOW: Unsurprisingly Monday's live streaming with Ai WeiWei sold out across many of London's cinemas but you can still catch his new documentary, Human Flow today and tomorrow. It's is a powerful and haunting film about the mass migration of people from 23 countries, as they escape famine, climate change or war. Bertha DocHouse, £9/£7, book ahead, 8.30pm, repeated tomorrow at 6pm
LIVING DEAD PARTY: A club night dedicated to playing tunes from musical legends who have died, were ditched by their record label or just disappeared, leaving their one hit wonders behind to the sound of cheering dancefloors everywhere. Bloomsbury Bowling Lane, £5, book ahead, 9pm-3am
THE FINAL FLING: Get your dancing shoes on, text your mates and make sure this last hurrah from music promoter Huntleys + Palmers is a corker. Bussey Building (Peckham), £22.40, book ahead, 10pm-6am
Saturday 9 December
NATURAL FESTIVE CRAFTS: Swap the madness of Christmas shopping for a relaxing morning making decorations using the greenery from Hyde Park. The LookOut (Hyde Park), £18, book ahead, 10am-noon
GIVE A KNIT: Don't ditch that jumper your grandma bought you two Christmasses ago, just bring it to one of two upcycling workshops: unpicking and refashioning (1pm-4pm) and embellishing and recreating (5.30pm-8.30pm) for the start of your new winter wardrobe. Somerset House, £6, book ahead
HISTORY WALK: It's the site where protesters congregate, national celebrations are held and it's a pretty good place to photobomb tourist selfies, but how much do you really know about Trafalgar Square? Get the lowdown on this guided walk. Charing Cross station, £10/£7, book ahead, 2pm
CHRISTMAS WREATH: No-one likes a bare door at Christmas. Give yours a festive makeover at this DIY wreath-making workshop, where you'll learn techniques and choose a colour scheme before being set loose on the pine cones. M.Y.O @ re-creation (Borough), £30, book ahead, 6.45pm, various dates
CHRISTMAS BALL: Dig out anything with tassels, sequins or feathers for this 1920s-inspired Swing and Jam Christmas Ball, set in a 1930s art deco hall. The Borough Hall (Greenwich), £15/£12, book ahead, 8pm
Sunday 10 December
CLASSICAL COFFEE MORNING: If sober morning raves aren't your thing, grab a pastry and a hot drink and let the outstanding musicians from the Royal College of Music ease you into your Saturday instead. Royal Albert Hall, £13, book ahead, 11am
MUDLARKS: It's not just pebbles and pigeon droppings down by the river. Pick your way over an interesting array of artefacts in these family-friendly foreshore tours. River Thames Foreshore, Millennium Bridge (North side), £10, book ahead, 11am-1pm
THE PINK JUKEBOX: Do you love to boogie on a Sunday night? Then you'll love these dance classes catering for the LGBT community. All abilities welcome. Check out the schedule here. Bishopsgate Institute, £12, book ahead, 2pm-7pm
Fun things to do with our friends and sponsor Funzing...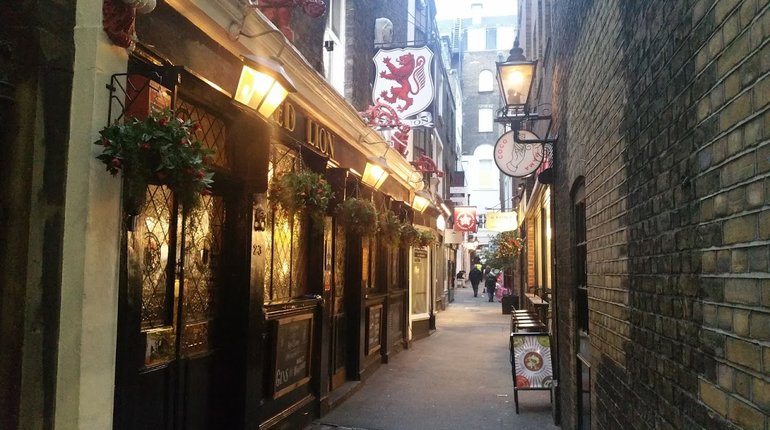 London is a city of incredible transformation. With structural remains that date back to ancient history still in existence, this unique walking tour takes in Lost London in all its former glory. From the Titanic booking office to the graveyards of man's best friend, you'll discover the weird and wonderful places that used to exist in the capital but are now only committed to memory. Using old photographs, newspaper cuttings and stories from the past, you'll be amazed at what has largely been written out of our history books... Get tickets
Whether you're a pre-grated cheddar sprinkler or mimolette fan, this cheesy walking tour will delight your senses. Starting off at a cheese counter in Mayfair that has been serving for more than 300 years, you'll tour the city's best dairy delights - including Fortnum & Mason, where the royals get their fix. Get tickets
Take to the waters and glide about in this beginner paddleboarding session. By the end of it, you'll be standing up and paddling solo, and there's plenty of help on hand to improve your technique. Change of clothes required. Get tickets
The Underworld collides with the Underground in more ways that one -- from the angel that saved a tube worker from death to the ghosts of King's Cross, discover the ghoulish history of the Undergound on a tour around the city. £10 Get tickets