All weekend
DOWN UNDER BEER FESTIVAL: The Australia Day celebrations finish up this weekend with Australian and New Zealand beers, BBQ food and Kiwi and Aussie rock tunes in this combined celebration of both Australia Day and Waitangi Day. Lost Rivers Leake Street, £5-£10, book ahead, 26 January-4 February
DESTINATIONS THE HOLIDAY & TRAVEL SHOW: Sitting at your desk dreaming of your next holiday destination? With more than 550 travel brands present and 50+ hours of free expert talks and panel sessions (including with celebs such as Rick Stein and Michael Portillo), you could turn those dreams into a reality. Olympia London (Kensington), £11, book ahead, 10am-5.30pm, 1-4 February
VOTES FOR WOMEN: Join a suffragette rally, flex your language skills in the poetry masterclass, play a pank-a-squith suffragette parlour game and other patriarchy shattering activities, as part of the centenary celebrations of the Representation of the People Act of 1918, which gave voting rights to some women. Museum of London, free, just turn up, 10am-5.50pm, 3-4 February
HACKNEY FLEA MARKET: Looking for reclaimed industrial fixtures, vintage threads and other old clobber? You'll find it at this flea market featuring more than 30 traders. Abney Hall (Stoke Newington), free, just turn up, 11am-6pm, 3-4 February
SNOWDROPS: It's your last chance to marvel at the drifts of delicate milky white blooms of snowdrops that carpet Chelsea Physic Garden from late Jan to early Feb. Chelsea Physic Garden, West London, £7, just turn up, 10am-4pm, until 4 February
Saturday 3 February
YOGA AT THE GARDEN MUSEUM: Early risers, grab your yoga mats and head to the relaxing Garden Museum to unwind and stretch before it opens to the public. Head to The Garden Cafe on site to enjoy brunch for just £6. The Garden Museum, £12.50 or £40 for all four Saturday sessions, book ahead, 8.45am-9.45am
SAPPHIRE ICE LAUNCH: Mention Romford to most people, and they wrinkle up their nose at you as if you've just made an inappropriate joke. But this brand new leisure centre, complete with ice rink, swimming pool, 100-station state-of-the-art gym and sauna should put a stop to that. Sapphire Ice, free, book ahead, 10am-11pm
WORKOUT ON ICE: Still clinging on to your get fit resolution? Get on your sports gear for this hour-long workout-on-ice and you'll be rewarded by a botanical brunch courtesy of French restaurant Plateau after. Canary Wharf Ice Rink, £38.32, book ahead, 10.15am
THE DRAWING GYM: Over three weeks this course will teach you how to sketch like a pro. In the final session, you'll be taking inspiration from the Design Museum's collection. Design Museum, £90/£75concs, book ahead, 11am, every Saturday until 17 February
LONDON LIVING WALKS: Tooting has many a hidden gem, as you'll realize on this urban wander past vibrant Tooting Markets, a historic and wild cemetery, secret hospital and a magical Sewing Machine Museum. Tooting Broadway Station, £10, book ahead, 11.30am-2pm
RELIEF PRINTING: This drop in workshop shows you how to design, draw and cut out your own blocks, which you can then use to create awesome prints. GreatArt (Dalston), free, just turn up, noon-6pm
STUART HALL: Hear poetry from Mona Arshi, dance and performance from Lanre Malaolu, plus talks and readings on the political and economic changes taking place around the world and the forms of popular resistance to those changes at the first Stuart Hall Public Conversation. Conway Hall (Holborn), £15, book ahead, 2pm-5.30pm
BOYS IN THE BUFF: It's your last chance to catch this risqué musical, which explores body image, bullying, photoshop, exercise, selfies and diets with a lot of eye candy-rich moments thrown in. King's Head Theatre (Angel), £15-£25, book ahead, 5.30pm and 9.30pm
THE EXPERIMENTAL LIBRARY: If you love a concert riddled with literary references you'll enjoy this gig consisting of rooms filled with the work of various artists and musicians responses to the sci-fi writer Octavia E. Butler. Cafe Oto (Dalston), £10/£6, book ahead, 7.30pm
CRAIG CHARLES: Bring all your best moves to this late night jam, headlined by Red Dwarf star turned banging DJ Craig Charles, who is rocking Brixton with his BBC 6 Music Funk and Soul show tonight. The show's a perennial favourite of ours at Londonist Towers, so comes with an extra special recommendation from us. Brixton Jamm, £17.50, book ahead, 10pm-4am
Sunday 4 February
SUPER BOWL: The biggest sporting event the States has to offer is pretty massive in London too. If you'd rather be soaking up the atmosphere (and the beer) in a pub, The Social in Fitzrovia, Planet Hollywood in St James's, The Water Poet in Shoreditch, Honky Tonk in Clapham and the Draft House on Seething Lane are all worthy choices. Various venues, free, just turn up, 4 February
EXPLORE THE URBAN FOREST: Paul Wood is back with another Stalking Trees walk, where you'll hopefully spot the first signs of Spring. This one takes you past evergreen Strawberry Trees, deciduous Dawn Redwoods, early flowering Persian Ironwoods and even an Almond. Haggerston Station, £19.02, book ahead, 10.30am-noon
CLASSICAL MORNINGS: Start the day with a saxophone-fuelled coffee and pastry. Royal College of Music student Teddy Humphrey is only 17 but he'll blow your socks off with his talent. South Kensington, £13, book ahead, 11am
LAUGHING YOGA: Prepare to leave with an aching jaw, a clear mind and a smile on your face after you've spent an hour being silly in this laughing yoga sesh. The Archivist's Gallery (Dalston), free (donation welcome), just turn up, 11am-noon
YORKSHIRE PUDDING DAY: Why settle for a packet yorkshire pudding when you can have a Yorkshire Pudding Club Sandwich? It includes sirloin steak, duck fried egg Tiptree original tomato chutney, and bacon jam all wrapped in a large Yorkshire pudding. And if you get your social media game on you can get 50% off your off the Yorkshire Club dish. More details here.
CLOTHES SWAP: Gearing up for a Spring clean? Start by bringing your clean, unwanted clothes, bags, books, DVDs, toys and other household items to this clothes swap. Ziferblat London (Old Street), £5, just turn up, 2pm-4.30pm
BERBER & Q PITA PARTY: Get your mitts on these mini pitas filled with tasty creations from top guest chefs, who you'll usually find cooking up a storm in the kitchens of Smokestak, Breddos Tacos and more. It's the ultimate carb fest to get you through winter. Berber & Q Shawarma Bar (Exmouth Market), £26-£53, book ahead, 3pm
FASHIONING THE FOUNDLINGS: Brush up on your knowledge of the Foundling Hospital in this talk detailing how the hospital's children learned to read and how their education changed over the course of the eighteenth century. The Foundling Museum, free with museum admission, book ahead, 3pm-4pm
WOMEN OF DOCTOR WHO: Fans of the popular BBC series should catch a tardis to this pub quiz to test your knowledge of the women of Doctor Who. All the rounds have been created by long-running Doctor Who fans. The Sebright Arms (Haggerston), £2, book ahead, 7pm-10pm
SUNDAY FILM NIGHT: Enjoy 10% off wine and order a pizza from Streatham's independent pizzerias, which you can munch in front of a screening of Singing in the Rain. Streatham Wine House, £5 deposit, book ahead, 7pm-10pm
Fun things to do with our friends and sponsor Funzing...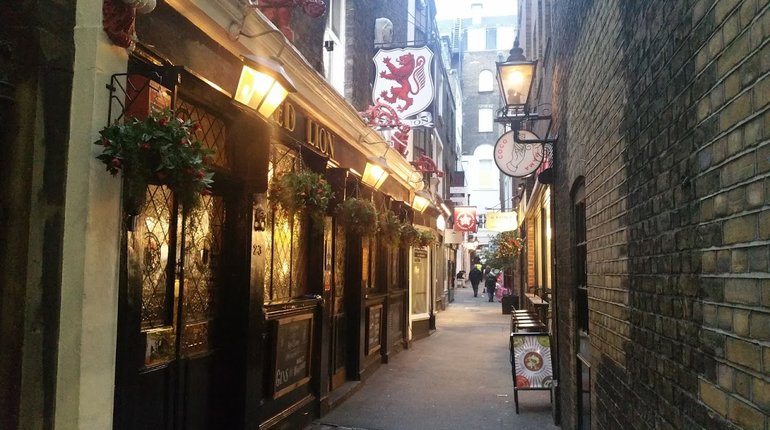 London is a city of incredible transformation. With structural remains that date back to ancient history still in existence, this unique walking tour takes in Lost London in all its former glory. From the Titanic booking office to the graveyards of man's best friend, you'll discover the weird and wonderful places that used to exist in the capital but are now only committed to memory. Using old photographs, newspaper cuttings and stories from the past, you'll be amazed at what has largely been written out of our history books... Get tickets
Whether you're a pre-grated cheddar sprinkler or mimolette fan, this cheesy walking tour will delight your senses. Starting off at a cheese counter in Mayfair that has been serving for more than 300 years, you'll tour the city's best dairy delights - including Fortnum & Mason, where the royals get their fix. Get tickets
Take to the waters and glide about in this beginner paddleboarding session. By the end of it, you'll be standing up and paddling solo, and there's plenty of help on hand to improve your technique. Change of clothes required. Get tickets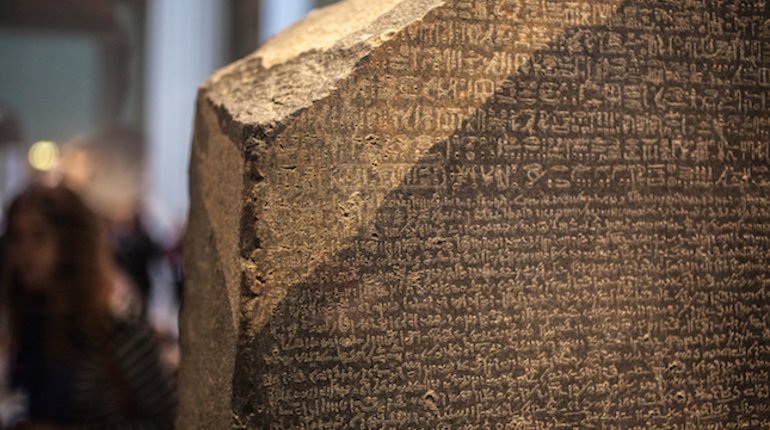 Track the journey of humanity through this tour around the British Museum. The tour aims to help you understand why the world is the way it is, and show how humans learned to question absolutely everything. Get tickets