Things to do today is sponsored by Match.com
What we're reading
Shocking footage shows jogger seemingly pushing a woman in front of a London bus.
Singer Adele has invested her own money into London virtual reality start-up EVR Holdings.
Is buying property in London a good idea if it won't be your forever home?
Things to do
LOST MEN: It's your last chance to see into the eyes and the stories of those you'll probably never know in The Lost Men of Syria, an exhibition of works by photo journalist Edward Jonkler. Saatchi Gallery, King's Road, free, just turn up, 10am-6pm
ROMAN RUINS: Top archaeologists have curated a pop-up exhibition where you can handle objects used in the reconstruction of the Temple of Mithras, one of the most famous Roman discoveries in London. Guildhall Yard, free, just turn up, noon-5pm
LGBT WALKS: Visit key sites in the life and death of Joe Orton, a gay Islington playwright who died 50 years ago this summer, on this guided walk. Also discover other LGBT 'firsts' from the area, in the aftermath of the 1967 Sexual Offences Act. Angel tube, free, book ahead, 2pm-3.30pm
QUIZ AND CURRY: Gather together up to five of your most knowledgeable friends for Ealing Park Tavern's regular Wednesday pub quiz night, with a curry thrown in for a tenner. Ealing Park Tavern, £10, book ahead, 6pm
GLASS TOUR: There's more to stained glass than just how pretty it looks. Go beneath the aesthetics with this talk and tour of some of London's best examples of 20th century stained glass in Southwark Cathedral for a journey through time, colour and history. Southwark Cathedral, £8, book ahead, 6.15pm-7.15pm
PRESS IN THE ART WORLD: In the fast-developing world of media, how do you get shows, pieces and announcements covered? Join Anna McNay and Londonist's own Tabish Khan as they reveal all. Cass Art Islington, £15, book ahead, 6.30pm-9pm
ROOFTOP MUSIC: You'll feel a world away from London with Proms on The Roof, as music from the Royal College of Music floats through the floral foliage of Spanish, Tudor and English woodland gardens. The Roof Gardens (Kensington), £29.50 includes welcome drink, book ahead, 6.30pm-10pm
GANGSTER MAGIC:
Marvin Alan combines magic and comedy for an
absurd, surreal act
that hopes to surprise as well as to entertain. Water Rats (King's Cross), £5, book ahead,
7pm
FILM NIGHT: Experience some of the best music films, and hear the music through an incredible sound system. This week, it's Oasis: Supersonic — and your ticket includes the obligatory popcorn. The Half Moon (Putney), £2, book ahead, 8pm-11pm
---
Sponsor message
Make the most of London's lively dating scene with a three-day free trial from Match
Undeniably one of the great perks of being single in the city — aside from not having to share dessert — is all the dating opportunities it brings. But heavy workloads and busy friends mean even natural social butterflies can find themselves lacking a social life. One solution is to join dating site Match.
Sign up to your social-lifesaver today to browse singletons near you and get personalised matches every day. That way, next time your mates cancel or you're looking for a plus one, you'll have someone who shares your interests and values (and scrubs up well) at your fingertips. Sign up here to get three days free.
---
Theatre review: buy the ticket, take the ride
Secret Studio Lab are back, with some of their signature moves — experiential riffing off a cult classic, secret east London locations, big, violent set-pieces — and some new ones. This show has more free-form elements than their last few: rather than being shepherded through the experience you're set free at certain points to wander through different rooms and tableaux — a different path through Project Mayhem for every audience member. We don't want to bust the secrecy of this experience but for a sense of what to expect, previous shows have adapted Tarantino's From Dusk Till Dawn and Fincher's Se7en. This one's more ambitious, intensely physical and with complex plotting. Fight scenes are tightly choreographed, brutal and compelling. The plotting's where it flounders sometimes — if, like one of our group, you haven't seen the film it's riffing on, you might struggle to invest in or follow the twists. But while the evening's often a bit haphazard, it's still an enjoyable, high-energy hit of dystopian underworld. Project Mayhem, Secret Studio Lab, secret east London location, £29.99. Until 20 August ★★★★☆ Lydia Manch

Theatre review: blue ball
Cult 80s flick The Blues Brothers hits the stage this summer in the form of an in all-singing all-dancing show pumped full of soul, R&B, country and rock classics. Playing the eponymous siblings Jake and Elwood, David Kristopher-Brown and director Joshua Mumby lead the line in ebullient fashion backed by the roof-raising voices of Helen Hart and Hannah Kee as the Stax Sisters and a frenetic Arnold Mabhena taking on James Brown and Ray Charles' characters. This is an utterly shameless and brazenly uplifting jukebox musical which rocks the rafters. This might smack of cruise ship entertainment at times but, with singalong numbers galore like Everybody Needs Somebody To Love, Minnie The Moocher and Jailhouse Rock, you would need a heart of stone not to get caught up in this passionate show and, if you're not up and dancing by the end, we'll eat Elwood's black hat. The Blues Brothers – Summer Special, Hippodrome Casino, Cranbourn Street, WC2H 7JH. Until 26 August ★★★★☆ Franco Milazzo
Food review: o Canada
O CANADA: Back for another three-day run in Mayfair, it's the second stint at Little Social for this Canadian lodge-themed pop-up. They've gone all out on the theme — plaid-clad bar staff, decorative warming pans on the walls, antler-shaped chandeliers — modelling it on the cabanes à sucre of eastern Canada. Cocktails are on-theme without being cheesy: the Maple Leaf Old Fashioneds laced lightly with syrup rather than thick with it, along with some well-chosen Canadian beers and wine. Our starters — crab and lardo on brioche, and a pea soup with ham hock and a slow-cooked egg spilling yolk into it — are hearty and elegant, rich without being one-note. Main courses lean towards simplicity and buckling-down-for-the-winter heft, like the tartiere — a piggy, mashed potato-topped pie. Better to think of this as a cheerful, irreverent riffing on Canadian ingredients — and decor — rather than a fervent homage to Canada on London soil. Little Social, 5 Pollen Street, W1S 1NE, making quarterly appearances and open till 9 August for this run ★★★★★ Lydia Manch
Good cause of the day: mazi mas picnic
Mazí Mas is a roaming restaurant and social enterprise dedicated to supporting migrant and refugee women. On Wednesdays until 23 August, they are co-hosting picnics with different community organisations from across London. Each week, inspirational projects and grass roots organisations will share their stories and 'recipes' for creating meaningful social change and sustaining resilient communities. Each purchase of the food they prepare for the picnic helps to support the members of their organisation. Serpentine Pavilion (Kensington Gardens), free, just turn up, 1pm
Fun things to do with our friends and sponsor Funzing...
London is a city of incredible transformation. With structural remains that date back to ancient history still in existence, this unique walking tour takes in Lost London in all its former glory. From the Titanic booking office to the graveyards of man's best friend, you'll discover the weird and wonderful places that used to exist in the capital but are now only committed to memory. Using old photographs, newspaper cuttings and stories from the past, you'll be amazed at what has largely been written out of our history books... Get tickets
Whether you're a pre-grated cheddar sprinkler or mimolette fan, this cheesy walking tour will delight your senses. Starting off at a cheese counter in Mayfair that has been serving for more than 300 years, you'll tour the city's best dairy delights - including Fortnum & Mason, where the royals get their fix. Get tickets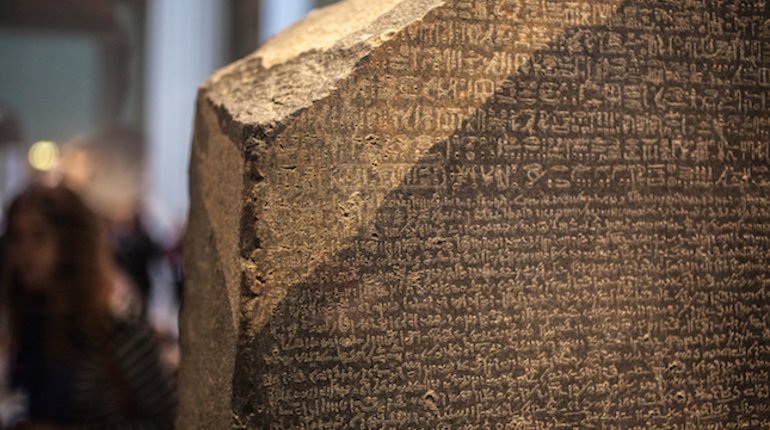 Track the journey of humanity through this tour around the British Museum. The tour aims to help you understand why the world is the way it is, and show how humans learned to question absolutely everything. Get tickets
Take to the waters and glide about in this beginner paddleboarding session. By the end of it, you'll be standing up and paddling solo, and there's plenty of help on hand to improve your technique. Change of clothes required. Get tickets