Things to do today is sponsored by the City of London.
What we're reading
Things to do
EIGHT PHANTOMS: Today is your last chance to catch this historic line-up of Rolls-Royce Phantoms from the last 92 years, including John Lennon's Phantom V. The event also sees the introduction of the next generation Phantom VIII. Bonhams (Mayfair), free, just turn up, 10am-5pm
RADICAL KITCHEN: Community groups assemble to share their recipes for creating and sustaining meaningful social change in the city. Food served by pop-up restaurant Mazí Mas, run by migrant women. Serpentine Pavilion, just turn up, 1pm
RUINOUS ALLEGATIONS: Professor Chris Given-Wilson takes on the royal family in his talk Sorcery, bastardy and the English Royal Family presenting 'alternative facts' of 15th century England. The National Archives (Kew), free, book ahead, 4.45pm-6.30pm
FIG TREES: They can help us save the planet, you know. Join Dr. Mike Shanahan as he discusses the ecological and cultural importance of fig trees in this pub science session. The Old Kings Head (Borough), free (donations encouraged), just turn up, 6pm
RELIGIOUS REVOLUTION: The period between 1534 and 1559 was one of massive religious change. David Evans looks at some of the ways that people coped during the time. City of Westminster Archives Centre, free, book ahead, 6pm-7pm
THE GAME IS ON: Hoping to follow in the footsteps of Led Zeppelin, Queen and Pink Floyd are bands from around London and Essex competing in the semi-finals of the Roundhouse Battle of the Bands. The Roundhouse (Dagenham), free, just turn up, 6.30pm
GLASSHOUSE YOGA: Escape the stuffy yoga studio and surround yourself with nature while you exercise with some of London's top yoga instructors. Ravenscourt Park Secret Garden, £10, book ahead, 6.30pm-7.30pm
NECKLACE WORKSHOP: Don't go and buy that gorgeous statement necklace, make it instead. All the materials you need are included, and you can even make a matching bracelet and earrings at no extra cost. Drink, Shop & Do, £30, book ahead, 7pm-8.30pm
SECRET INDIAN: A whistlestop tour of Brick Lane, sampling Indian food from all around the subcontinent. Cold beers accompany the curries, and there's even a stop off at an authentic Indian savoury shop. Whitechapel Gallery, £62, book ahead, 7pm-10pm
CRAP FILM CLUB: You know those crappy films that are so crap that they actually become a little bit good? 1988 horror flick Uninvited is one of those films, and you can catch a screening of it tonight. The Book Club (Shoreditch), £4, book ahead, 7pm-10pm
---
Sponsor message
Make the most of your summer evenings at this Roman-inspired pop-up cinema
Looking for after-work entertainment, planning a date night or after something to keep the whole family entertained? Check out Swords and Sandals, Guildhall Yard's outdoor cinema season.
From 7-15 August you can pack a picnic and settle under the stars for screenings of Monty Python's Life of Brian, Gladiator and other classic films. Plus, discover how the Londoners of yesteryear liked to enjoy themselves with a wander around London's Roman Amphitheatre, which will be open until 9pm during the screenings.
The events are part of Londinium, a three-month series of Roman events featuring everything from Gladiator fighting to wine tasting.
Check out the schedule of screenings and book now.
---
Art review: absurd neon
A neon artwork flickers between violence, violins and silence. It's this cross between absurdity and a dash of truth that typifies Bruce Nauman's work — after all, doesn't violence often lead to silence? We get more of his playful light art, drawings and performances in this entertaining free exhibition that is complemented by the artist's sound installation in the Turbine Hall. Artist Rooms: Bruce Nauman at Tate Modern. Until July 2018, free. ★★★☆☆
Art review: female surrealism
The theme behind this exhibition sounds great on paper — 50 women artists and their Surreal works, with big names like Tracey Emin, Louise Bourgeois and Sarah Lucas. However, what we end up with is a show packed with over 160 works, most of which feel rather dull with only a few really grabbing us. Click here for a more positive view of the show. Dreamers Awake at White Cube, Bermondsey, 144-152 Bermondsey Street, SE1 3TQ. Until 17 September, free. ★★☆☆☆ (Tuesday-Sunday)
Food review: packing a serious rum punch
The cocktails at Rudie's are as summery and potent as you'd expect from a place with one of London's biggest collections of Jamaican sipping rums. The Governor General — Blackwell rum, curacao, dry vermouth and sorrel — looks delicate but packs a punch. The Jamaica Nice, with Appleton rum, nectarine and pineapple is the ideal beach cocktail: sweet, refreshing, fruit-garnished, thoroughly alcoholic and dangerously drinkable. We'd get it if people came to Rudie's just for the half price chicken on Jerk Mondays, a beachy cocktail and some '80s reggae, but there's good eating beyond the jerk. The peppered shrimps starter is a showstopper — the sweetness and tanginess of roasted cherry tomatoes and avocado salsa round out the Boston pepper sauce until it's just about on the enjoyable side of brutal. Rice and peas are a bit dry, and we'd probably explore the patties or plantain as sides instead next time, but for a taste of island living and rum cocktails, this has to be one of the best bets in London.  Rudie's, 50 Stoke Newington Road, N16 7XB. Book ahead for Rudie's Independence Day menu on 6 August — £40 a head includes dishes like jerked stuffed chicken wings, and rum and raisin deep fried ice cream. ★★★★☆ Lydia Manch
Good cause for the day
CHARITY DODGEBALL: Dodge, duck, dip and dive in the UK's largest fancy dress dodgeball event. If that's not enough to tire you out, there's live DJ's, a raffle, an auction, food and drink, and an afterparty too. Wimbledon Rugby Club, £30, book ahead, 5 August, 10am-10pm
Fun things to do with our friends and sponsor Funzing...
London is a city of incredible transformation. With structural remains that date back to ancient history still in existence, this unique walking tour takes in Lost London in all its former glory. From the Titanic booking office to the graveyards of man's best friend, you'll discover the weird and wonderful places that used to exist in the capital but are now only committed to memory. Using old photographs, newspaper cuttings and stories from the past, you'll be amazed at what has largely been written out of our history books... Get tickets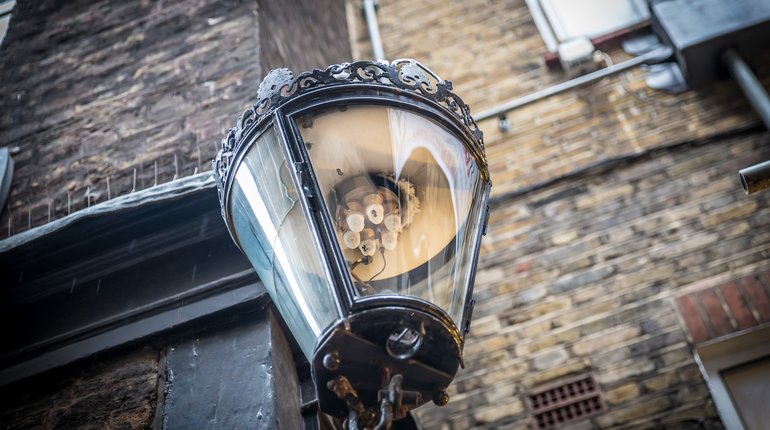 Cross gas lit alleyways and stroll by ancient pubs as you discover forgotten parts of London. See the world's smallest police station and visit London's most superstitious hotel on a walking tour covering everything weird, wonderful and London. £12 Get tickets
Join a full moon ceremony and uncover how to fully appreciate the cycles of nature, and how these align with the cycles of our own bodies. Simply, the full moon is a time when our energy peaks - a time of fruition, a time of perception, a time of strength. In this ritual experience, Ena and Gammadian will take you on a beautiful journey guided by the moon, lead a guided meditation and create a safe space in which to reflect, relax and grow in the company of like-minded people. Get tickets
Take to the waters and glide about in this beginner paddleboarding session. By the end of it, you'll be standing up and paddling solo, and there's plenty of help on hand to improve your technique. Change of clothes required. Get tickets