Things to do today is sponsored by Match.com.
What we're reading
Things to do
LUNCHTIME CONCERT: Ditch the office and enjoy some live music during your lunch break. This week, treat yourself to some Debussy and Franck. St Clement Danes (The Strand), free, just turn up, 1.10pm-2pm
STORYTIME: Take the kids along to listen to award-winning author and illustrator Rob Biddulph celebrate the launch of his new book, Kevin. Activity sheets, treats and access to Story World and Story Garden are all included. Discover Children's Story Centre (Stratford), £6.50, book ahead, 2pm
SYDENHAM HILL WOOD: Saved from development in the 1980s, this fascinating area is now a local nature reserve. Uncover the site's history in this free talk by the London Wildlife Trust. Dulwich Library, free, just turn up, 2pm-3.30pm
DIGITAL SKILLS: Digital marketing is more than just a tweet, Facebook or LinkedIn post these days. Harness the power of analytical tools and learn the power and pitfalls of each in this free workshop. Aldwych House, free, book ahead, 5.45pm-7.45pm
ROCK N' ROLL: Take a walk on the wild side through Camden's long and colourful rock n' roll history. All the greats have lived, drank and performed in Camden Town — discover the famous and infamous sights on this tour of the area. 184 Camden High Street, £10, book ahead,6pm-8pm
A STATE OF MIND: Billie wraps you up in her safe warm words about love, lust and life, in this one woman play about battling mental health issues. At least one story is bound to resonate, and send you into a state of mind. Part of the Camden Fringe. Tristan Bates Theatre (Soho), £10, book ahead, 6.15pm-7.15pm (until 12 August)
FIGHTING PROUD: Discover the fascinating stories of the gay men who served in our armed forces during the two world wars, bringing to light the great unheralded contribution they made to the war effort. Southwark Cathedral, free, book ahead, 7pm-8.30pm
THE LONDON GAME: London is just one big playground, and to prove it, game designer Holly Gramazio and Matt Adams, co-founder of Blast Theory, and others are discussing play and public space, urban gaming and alternative explorations of the city. Museum of London (Barbican), £15, book ahead,7pm-10pm
HAMLET RETOLD: In this modern retelling of a classic, Hamlet is a young man with everything going for him, but when word reaches him that his father is dead, his world starts to fall apart. Bussey Building (Peckham), £12.50, book ahead, 7.30pm-10.30pm
BORDERS IN A BEDROOM: Set across one evening in New York City, this play of sharp humour and playfulness follows a couple and their deeply entrenched views about the complexity of the outside world. Tristan Bates Theatre (Soho), £10, book ahead, 9.15pm-10.15pm
---
Make the most of London's lively dating scene with a three-day free trial from Match
We've all been part of that Whatsapp group, you know, the one set up for making plans, which ends up being a stream of apologies and cancellations. Sound familiar? If so, it's time to ditch the flakes and join dating site Match.
Its high-tech algorithm gives you personalised matches every day — a surefire way to kick start your social life. And with London's thriving nightlife and cultural scene on your doorstep, you'll never be short of a date or date inspiration again. Plus, if you join Match today, you'll get three days free. Start browsing singletons near you now.
---
Art review: rusting pillars
Two very different exhibitions, but both aesthetically impressive. Jodie Carey has cast 50 pillars that look both industrial and fragile, as if they may crumble to rust with the slightest touch. Downstairs are the clean lined pastel interiors of Schweger, clinical and a massive contrast to Carey's work. Jodie Carey: Earthcasts & Zsofia Schweger at Edel Assanti, 74a Newman Street, W1T 3DB. Until 11 August, free. ★★★★☆ (Monday-Friday)
Food review: the local St John's Wood has been missing
With pubs closing at a startling rate across the capital, we're always excited to hear about places bucking the trend — or like The Clifton, reversing it. Closed from 2013, it resisted development attempts to reopen, complete with beer garden at the front, conservatory at the back, truffle mac'n'cheese croquettes on the bar menu, and managers Ed and Ben Robson's own-brew Clifton beer on tap. Tucked quietly down a residential street, it's all very relaxed, somewhere between neighbourhood pub and round-your-aunt's-house — with better beers on offer than you'd expect from either. We eat in the small, pretty conservatory, rain drumming down above us, and the food would only have to be half-decent to be a bit charmed by this place. Luckily it's far better than that. Our mains don't quite live up to the starters — the monkfish is slightly oversalted and one-note — but a starter of bresaola, roasted fig and wild garlic on toast is a punch of rich, oven-warm sweetness: perfect summer comfort food for a rainy Sunday evening. The Clifton, 96 Clifton Hill, NW8 0JT.★★★★☆ Lydia Manch
Theatre review: we loved Lucy... but this, not so much
A biographical play about the final years of Lucille Ball (Sandra Dickinson) as seen through the eyes of real-life gay confidante and backgammon partner Lee Tannen (Matthew Scott). The TV star's finest moments were three decades earlier when she rewrote the sitcom manual, with her Cuban husband Desi Arnaz. Her struggles in those less civilised times (TV execs initially nixed the idea of a Latino husband) are skipped over here with the focus more on Ball as the irascible has-been whose career has limped to an end but left her with plenty of money thanks to deals made in her prime. Dickinson  fizzes wonderfully, sending out zingers with aplomb and abandon. Scott's character frankly takes up too much time with his childhood obsession for his idol, and we could have done with more of the brilliant actress-cum-clown that Ball was, something which sadly never really appears here. It's a shame that we only glimpse the artist's real talent amid a morass of more quotidian personal details and never get to see why, in the fifties at least, the world loved Lucy. I Loved Lucy.Arts Theatre, 6-7 Great Newport Street, London WC2H 7JB. £15-£44. Until 2 September. ★★☆☆☆ Franco Milazzo
Good cause for the day
STREAK FOR TIGERS: Run around London Zoo naked on a normal day, and you'd probably get in a spot of bother. Do it on 10 August though, and you can raise money for charity while you're at it. Result. London Zoo, £20 with minimum £150 funding, book ahead, 10 August, 7pm
Fun things to do with our friends and sponsor Funzing...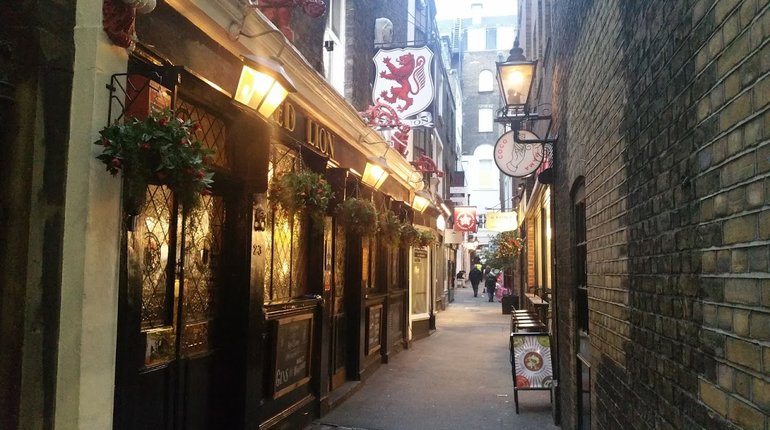 London is a city of incredible transformation. With structural remains that date back to ancient history still in existence, this unique walking tour takes in Lost London in all its former glory. From the Titanic booking office to the graveyards of man's best friend, you'll discover the weird and wonderful places that used to exist in the capital but are now only committed to memory. Using old photographs, newspaper cuttings and stories from the past, you'll be amazed at what has largely been written out of our history books... Get tickets
Whether you're a pre-grated cheddar sprinkler or mimolette fan, this cheesy walking tour will delight your senses. Starting off at a cheese counter in Mayfair that has been serving for more than 300 years, you'll tour the city's best dairy delights - including Fortnum & Mason, where the royals get their fix. Get tickets
Get creative with your partner in this date night with a difference. Between you, you'll get to create your very own piece of artwork on a large canvas. Help is on hand if you need it, but freestyle pieces are always encouraged… Get tickets
The City of London is home to spectacular skyscrapers, but it's also home to some fascinating history. Join Matt on a tour of the Square Mile's ancient alleyways, old churches and imposing architecture - including two sites associated with the occult, and one of the City's most haunting memorials to the power of the Blitz. Get tickets