Things to do today is sponsored by the Old Royal Naval College.
What we're reading
Things to do
ITALIAN STREET FOOD:Each room of this immersive theatre experience features authentic food, sights, smells, textures and culture from various regions of Italy. Visit the orange groves of Sicily, the rolling hills of Tuscany and more. British Summertime (Hyde Park), £10, book ahead, 7.45pm-8.30pm
BUILDING CONFIDENCE: If you struggle with being open and having confidence, this pop up is for you. OPEN Collective is launching a takeover where accomplished young entrepreneurs and creatives have teamed up with Livity for workshops, talks, displays and exhibitions. Tonight's the launch party, where you can meet some of the people involved. Brixton Pound Cafe, free, book ahead, 7.30pm-11pm
AMERICA OVERLOAD: Deep south inspired Joe's in Covent Garden is throwing a massive celebration with an American inspired feast hosted by Jim Beam. Expect a daylong celebration with patriotic U.S.A memorabilia, flags, bunting, balloons, a playlist featuring American, Country and Western music and a fancy dress competition giving guests the chance to win a £100 bar tab. Joe's (Covent Garden), free entry, book ahead, noon-midnight
TURN UP FOR TENNIS: Looking for somewhere new to watch Wimbledon? Have you tried Merchant Square Paddington? Grab a drink and a deck chair and watch the game live on the outdoor screen with other tennis enthusiasts... or perhaps just other deck chair enthusiasts. Merchant Square, free, just turn up, 3-16 July

PLAYFUL ILLUSIONS:The last in a series of lectures exploring the perception of form and meaning through a number of works of art. Is what we're looking at real? A depiction of the real? A symbolical version of the real? Or are we ourselves the illusion? Orleans House Gallery, £15/£13.50, book ahead, 1pm-2.30pm
MELTING POT:Soho has long been a magnet to foreigners. This walk celebrates 350 years of immigration to this melting pot of culture, starting in Soho Square and ending up in an iconic drinking venue, naturally. Tottenham Court Road station, £10/£7, book ahead,6.30pm-8.15pm
GAME CHANGER: In a world where people and businesses feel like they're shouting into a void online, Alex Merry used public speaking to turn a small London start-up he was co-running into an award-winning company. Learn how to land a game-changing speaking gig, and use code VIP2017 for a discount. WeWork Southbank, £45 before discount, book ahead, 6.30pm-8.30pm
SUMMER SCREEN:Early '00s classic Legally Blonde features at this free open air cinema evening right in the heart of Vauxhall. Kick back with your own blanket or get one on site, while munching on some street food. Vauxhall Pleasure Gardens, free, just turn up,7pm
EXTRAVAGANZA MACABRE:Spend an evening being transported to Victorian London with a whirlwind of plot twists, live music and mischief in this raucous summer show where two passionate lovers are parted by a freak storm. Will they ever be reunited or will a scheming villain have his wicked way? Battersea Arts Centre, £10-£25, book ahead, 7pm (until 29 July)
---
Sponsor message
Get up close to some of Europe's best artwork
There's a new way to see the exquisite Baroque paintings that line the walls and ceilings of the Painted Hall at the Old Royal Naval College. Rather than admiring them from the ground, you can now ascend a 60ft high observation deck and get up-close to the artwork, exploring the mysteries and intricacies of these masterpieces.
It's all due to the fact that the Hall's 40,000sq ft of paintings are being restored in a major conservation project. On this limited edition tour you'll see the conservators at work too. The Painted Hall Ceiling Tour really is a viewing experience like no other — find out more here.
---
Art review: dark portraits
Young painter Conrad Armstrong has something of Francis Bacon to his dark portraits, where ghostly figures just about emerge from the gloom. The heavy layering of the works is impressive and needs to be seen in person to appreciate its subtlety. Conrad Armstrong: Echo Chamber at Shotgun Studios, 37a Churchfield Road, W3 6AY, free. Until 15 July ★★★★☆ (Tuesday-Sunday) Tabish Khan
Theatre review: night and day
Wyndham's Theatre has been transformed into a 1950s dive bar in Philadelphia and Billie Holiday, not long for this world, has blown into town on a wave of alcohol and opiates, fresh from a stint in jail. Broadway superstar Audra McDonald is a rare treat as she conjures up Holiday with staggering accuracy: slurring, staggering and belting out tunes. She's both pitiful and powerful, regaling the audience with tales of her life, spewed out with bitterness and warmth. McDonald is a captivating joy to watch and not to be missed. Lady Day at Emerson's Bar and Grill, Wyndham's Theatre, Charing Cross Road, WC2H ODA £12.50 to £99.50. Until 9 September ★★★★★ (Mondays to Saturdays) Chris Bridges
Food review: Himalayan fish that's off the scale
Are you, like us, guilty of eschewing fish dishes, in favour of meatier morsels? Don't make that mistake at Madame D, a venture from the people behind edgy Indian joint, Gunpowder. Their 6726 feet-baked sea bass (the number's a nod to the altitude of the place where the dish originates) comes loaded with tangy ginger strips, softened with soy sauce, and has more character than the cast of Finding Nemo. Other treats at this tapas-style Himalayan include the hakka chilli paneer (very different to the often mushy-incarnations you get from takeaways) and the lime-drench pork napoli, which we could not stop stuffing into our gobs, despite stomachs advising otherwise. A surprising dud is the Himalayan fried chicken; limp and pedestrian compared to its vivacious neighbours. The cocktails (one of which tastes just like fresh lemonade) could do with packing as much punch as the food, too. Madame D, 76 Commercial Street, E1 6LY. Note: items on the menu change from time to time. ★★★★☆ Will Noble
Good cause for the day: stand up for satire
At time of writing, there are still tickets remaining for this comedy fundraising evening of satire hosted by Al Murray, the Pub Landlord. Special guests include Tim Key, Dane Baptiste, Kerry Godliman, Felicity Ward and Deborah Frances-White, host of the The Guilty Feminist podcast. The fundraiser seeks to support international freedom of expression charity Index on Censorship. The Union Chapel, Islington, £20, 7.30pm-9.30pm
Fun things to do with our friends and sponsor Funzing...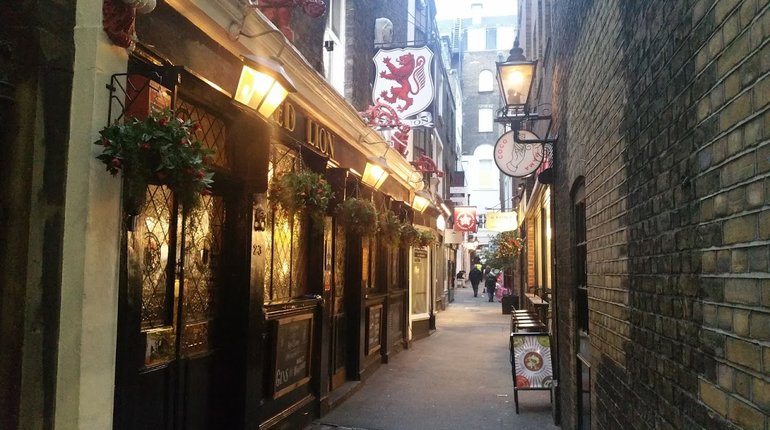 London is a city of incredible transformation. With structural remains that date back to ancient history still in existence, this unique walking tour takes in Lost London in all its former glory. From the Titanic booking office to the graveyards of man's best friend, you'll discover the weird and wonderful places that used to exist in the capital but are now only committed to memory. Using old photographs, newspaper cuttings and stories from the past, you'll be amazed at what has largely been written out of our history books... Get tickets
Whether you're a pre-grated cheddar sprinkler or mimolette fan, this cheesy walking tour will delight your senses. Starting off at a cheese counter in Mayfair that has been serving for more than 300 years, you'll tour the city's best dairy delights - including Fortnum & Mason, where the royals get their fix. Get tickets
Take to the waters and glide about in this beginner paddleboarding session. By the end of it, you'll be standing up and paddling solo, and there's plenty of help on hand to improve your technique. Change of clothes required. Get tickets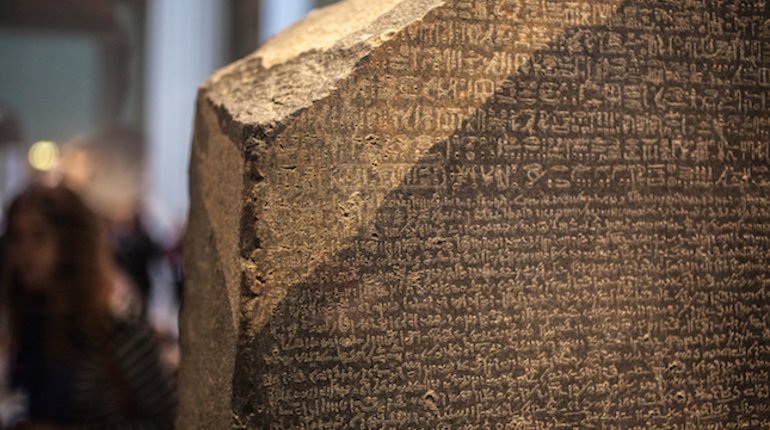 Track the journey of humanity through this tour around the British Museum. The tour aims to help you understand why the world is the way it is, and show how humans learned to question absolutely everything. Get tickets