Things to do today is sponsored by Match.com.
What we're reading
Things to do
MONK PAINTING:These 23 paintings represent the remarkable transformation of Master Dahan's art after he became a monk in 2002. Shaken by the spirit of Buddha, his enlightenment shines through to his work. Mall Galleries, free, just turn up,10am-5pm, until 26 August
ROCK N' ROLL: Take a walk on the wild side through Camden's long and colourful rock n' roll history. All the greats have lived, drank and performed in Camden Town — discover the famous and infamous sights on this tour of the area. 184 Camden High Street, £10, book ahead, 6pm-8pm
SENSE SAFARI: Us humans might not have the expertise of cats or dogs in tracking down prey or making us aware of hungry predators, but our noses are on 'alert' all the time. This seasonal walkshop will teach you how to discern the smells and scents of Greenwich. Greenwich station, £20, book ahead, 6.15pm-8pm
KISS KISS, BANG BANG:Award-winning crime writer Mike Ripley and Telegraph crime and thriller critic Jake Kerridge explore the history of British thrillers — from the austere 1950s to the boom of the early 1970s. Your ticket includes wine, too. Waterstones Gower Street, £6, book ahead,6.30pm
MOSTLY HARMLESS QUIZ:Get together eight of your sci-fi and fantasy friends with an out-of-this-world team name and test your knowledge of the works, worlds and film adaptions of Terry Pratchett, Margaret Atwood and Douglas Adams. Tickets include a free Pan Galactic Gargleblaster Cocktail. The Reliance (Shoreditch), £10/£12, book ahead,<6.30pm
MUSIC AND FILMS: Music enhances the immersive atmosphere of films, but how do films influence music? Can they shape an album or create a concept? Film4 Summer Screen is taking a look at the relationship between cinema and music from the perspective of artists who draw on the world of film for inspiration. Somerset House (Covent Garden), £10, book ahead, 7pm-8pm
GONE NOT FORGOTTEN:The story of the often overlooked, long-suffering wife of Oscar Wilde — a feminist, writer and mother of two children — comes alive in this one-woman play about the life of Constance Lloyd. Part of the Camden Fringe. Cecil Sharp House (Primrose Hill), £9, book ahead,7.30pm (repeated tomorrow)
PAUL'S BACK: And he's serving up his trademark mix of surreal one liners, flights of fancy and other words, in a show that has been described as full of "daft, Harry Hill-like ideas and diversions". Part of the Camden Fringe. The Bill Murray Pub, £5, book ahead, 8pm
CRASH: A kaleidoscope of London's finest circus and physical performers, this jaw-dropping show includes everything from aerial dance, acrobatics and fire performance. Part of the Camden Fringe.Cockpit Theatre (Marylebone), £20, book ahead, 9pm-10pm
JAZZ & POP: The Wave, a shifting collective of multi-talented musicians, performs the best in inflected funk and soul covers of popular hits. A great chance to hear familiar tunes with a new groove. 100 Wardour Street, free entry, book a table, 9pm-11pm
---
Sponsor message
Lacking date inspiration? Check out these suggestions to impress your first date
When you've got the world's best bars, restaurants and cultural institutions right on your doorstep, being single in the city can be a lot of fun. But it can be even more fun with someone you fancy. Join Match today and you'll get instant access to local singles, plus personalised matches sent your way. Now all you need is date inspiration.
For somewhere low key, low lit and with a banging jukebox, head to Bradley's Spanish Bar or crank up the romance with a table for two at Brasserie Zedel. Its stunning Art Deco interiors, tasty French classics and live entertainment will surely impress.
Sign up to Match here to begin your three-day free trial.
---
Art review: hands on art
Creating art is a performance by itself, and Pauline Amos is definitely an artist to watch at work, creating her massive abstract works, slathering paint on with her hands. Previous works hang from ceiling as 'corpses' of past projects and there's a sound piece playing that Amos played a part in composing. It all ends with a live free performance in the gallery on the 23 August. It's a great example of making art more engaging. Pity the Meat: Pauline Amos at StolenSpace Gallery, 17 Osborn Street, E1 6TD. Until 24 August, free. ★★★★☆ (Tuesday-Sunday)
Food review: Big Mac revisited
High-quality, high-quantity meat might be something you'd associate with Hawksmoor — affordable usually wouldn't be. But for now, a daytime visit and £20 gets you the Big Matt meal: chef Matt Brown's double-decker riff on the Big Mac, dripping fries and a tankard of Shaky Pete's Ginger Brew. The burger's got a lot of signature Hawksmoor moves — hefty but balanced, perfectly-cooked meat, perfectly gloopy burger sauce. The Big Mac's thin, floppy patties have been swapped out for two thick slabs, the processed burger cheese for Red Leicester. The bread's a bit unforgiving, and a less toasted, more supple bun wouldn't go amiss. But that's a small quibble with a thoroughly impressive burger. Fries are Hawksmoor classics — fluffy inside, crunchy outside — and the Shaky Pete's a frosty mug of gin, ginger beer, London Pride, lemon and ice chips: fiery and refreshing at the same time. Hawksmoor Air Street, 5 Air Street, W1J 0AD. The Big Matt meal is £20 a head, available at all Hawksmoor restaurants, Monday - Saturday from 12-6 pm until the end of September. ★★★★☆ Lydia Manch
Theatre review: sweated labour
You may never see a cast work harder than in The Secret Diary of Adrian Mole Aged 13¾. Luke Sheppard's relentlessly energetic production throws everything — including the kitchen sink trundled on and off by the actors — at Sue Townsend's 1981 tale of the geeky Leicester teen discovering girls, politics, and poetry on the BBC.  A terrific set crammed with vintage props makes it uber-clear that we're pinned to the period.  If you loved the book, or '80s hair and lycra, you'll love this show with its top score and pithy lyrics from young composers Pippa Cleary and Jake Brunger.  If you weren't a Mole fan, stick to Harry Potter. Read more. The Secret Diary of Adrian Mole Aged 13¾: The Musical, Menier Chocolate Factory, 53 Southwark Street, SE1 1RU.  £45-53 until 9 September. [Tuesday-Sunday]★★★★☆ Johnny Fox
Good cause for the day
GIVE A HOME: Thousands of artists across the world are playing gigs in people's living rooms next month in support of Amnesty International. Rudimental and Kate Tempest are amongst those playing in London, and you can apply here to be in with a chance of winning tickets. Various locations, 20 September
Fun things to do with our friends and sponsor Funzing...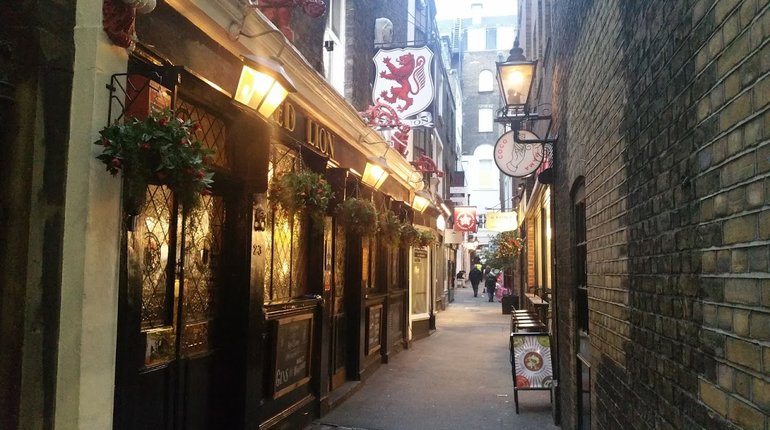 London is a city of incredible transformation. With structural remains that date back to ancient history still in existence, this unique walking tour takes in Lost London in all its former glory. From the Titanic booking office to the graveyards of man's best friend, you'll discover the weird and wonderful places that used to exist in the capital but are now only committed to memory. Using old photographs, newspaper cuttings and stories from the past, you'll be amazed at what has largely been written out of our history books... Get tickets
Whether you're a pre-grated cheddar sprinkler or mimolette fan, this cheesy walking tour will delight your senses. Starting off at a cheese counter in Mayfair that has been serving for more than 300 years, you'll tour the city's best dairy delights - including Fortnum & Mason, where the royals get their fix. Get tickets
Take to the waters and glide about in this beginner paddleboarding session. By the end of it, you'll be standing up and paddling solo, and there's plenty of help on hand to improve your technique. Change of clothes required. Get tickets
The Underworld collides with the Underground in more ways that one -- from the angel that saved a tube worker from death to the ghosts of King's Cross, discover the ghoulish history of the Undergound on a tour around the city. £10 Get tickets