Things to do today is sponsored by the Institution of Civil Engineers.
What we're reading
Things to do
GLOBAL ART: New exhibition Fragments is a visual exploration on the very idea of fragmentation, created by artists from Brazil, France and Spain. Espacio Gallery, free, just turn up, noon-7pm
THINK SPACE: The UK space sector is growing at a rapid pace. Find out about the instruments made in Britain that are changing space exploration. Royal Museum Greenwich, £6/£5, book ahead, 5.15pm-6.15pm
MAKING MONEY: Ever wondered how money is made? Bank of England Museum curator Jennifer Adam talks about the launch of the polymer £5 note last year, and the history of the production of banknotes. Guildhall Library, £5 (+ booking fee), book ahead, 6pm-8pm
SEXY SHORTS: Short film night Bar Shorts is back with a line-up that will explore sexuality, liberty, frustration, humour in all that is amorous. Watch the films, then chat to the filmmakers and directors. The Book Club, free, book ahead, 7pm-11pm
HIGH ALTITUDE MEDICINE: Climbing Everest could help medical research. This lecture explains how data taken from a 2007 medical expedition to the top of the mountain can be used to explain why some people can adapt to high altitude better than others. Museum of London, free, just turn up, 6pm-7pm
CONCEALED REVEALED: Old shoes up chimney breasts, mummified cats bricked up in walls and horse skulls buried under hearthstones are just some of the odd objects found hidden away in post-medieval houses. This talk aims to reveal who was concealing them, and why. Horse Hospital, free, book ahead, 6pm-9pm
DEEP LIFE: Travel deep into the earth's crust with geochemist Tullis Onstott, to take a look at the life forms living down there and whether their presence gives us clues towards the possibility of extraterrestrial life. Royal Institution, £14/£10/£7, book ahead, 7pm-8.30pm
CLASSICAL CONCERT: There's more to LSE than just economics. The LSE Choir and Orchestra hold their Spring Concert, performing works by Gabriel Faure, Beethoven, Mozart and more. LSE, £7, book ahead, 7pm-9.30pm
LOLITICS: Self-proclaimed 'Lefty political comedy club' Lolitics makes its monthly appearance in Camden, with a line-up including feminist activist Chloe Green and stand-up comedian Charlie Partridge. Best of all? No heckling, and the comedians won't pick on you. The Black Heart, £5, just turn up, 7.30pm
FELT CACTUS: Create a plant that doesn't need any watering and brightens up any room at this felt cactus workshop — it's aimed at all abilities. Nanna's Cafe in Highbury, £35, book ahead, 7.30pm-10pm
---
Sponsor message
Is this London's best infrastructure project?
Londoners have a chance to cast a vote at this year's Civil Engineering Awards — there's a special Londonist People's Choice category, with the winner chosen by you.
Fighting for the crown is the Bermondsey Dive-Under project, a mass detangling operation which will result in Southeastern trains 'diving under' the new Thameslink tracks, reducing delays for commuters. What's even more impressive is that most of the work was completed using demolition waste material, saving it from going to landfill. Vote here if you think the Dive-Under stands a chance.
---
Art review: ghostly ships
The Science Museum's collection of model ships in storage has been photographed through their semi-transparent protective covers. Photographic duo Anderson & Low have given these ships a ghostly resurrection, and the fuzzy images capture a sense of the history these models represent.  The way the exhibition is laid out with low lighting and plenty of space only adds to the ethereal atmosphere in the works. Voyages at Science Museum Until 25 June, free ★★★★☆ (Open every day) Tabish Khan
Theatre review: triple dance delight
This Royal Ballet triple bill includes the world premiere of Crystal Pite's Flight Pattern, a poignant reflection on the plight of refugees. Placing them in limbo, neither in their old or new home, shadows fall on masses of huddled dancers whose movements are extremely innovative. Set to Henryk Górecki's moving Symphony of Sorrowful Songs, this powerful piece contrasts individual needs with mass plight. The bill also includes David Dawson's The Human Seasons, full of elegant physicality, and Christopher Wheeldon's After the Rain, in which Zenaida Yanowsky (on the night we went) seemed ethereally fragile yet deeply human. The Human Seasons / After the Rain / Flight Pattern, Royal Opera House, Bow Street, WC2E, £3-50, 16-24 March 2017 ★★★★☆ Sam Smith
Good cause for the day
HOGWHATS QUIZ: Immerse yourself in the wizarding world at this regular Harry Potter quiz. The theme this month is Ravenclaw, so it'll be one for the brainbox Potter fans. All the profits go towards Child.org, which aims to give all children an equal opportunity. Concrete Space in Shoreditch, £20, book ahead, 6.30pm-10pm
Fun things to do with our friends and sponsor Funzing...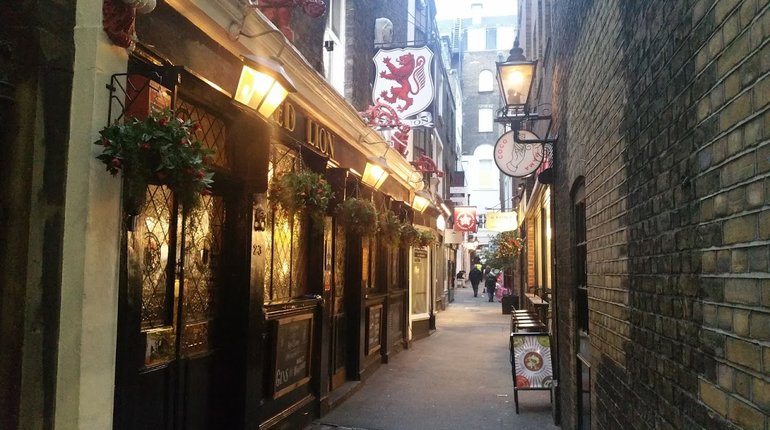 London is a city of incredible transformation. With structural remains that date back to ancient history still in existence, this unique walking tour takes in Lost London in all its former glory. From the Titanic booking office to the graveyards of man's best friend, you'll discover the weird and wonderful places that used to exist in the capital but are now only committed to memory. Using old photographs, newspaper cuttings and stories from the past, you'll be amazed at what has largely been written out of our history books... Get tickets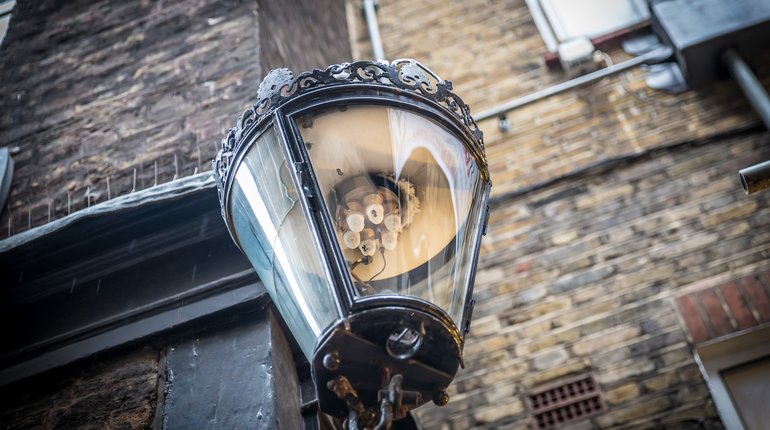 Cross gas lit alleyways and stroll by ancient pubs as you discover forgotten parts of London. See the world's smallest police station and visit London's most superstitious hotel on a walking tour covering everything weird, wonderful and London. £12 Get tickets
Take to the waters and glide about in this beginner paddleboarding session. By the end of it, you'll be standing up and paddling solo, and there's plenty of help on hand to improve your technique. Change of clothes required. Get tickets
If you've never paired ceramics and prosecco before, why on earth not? It's a match made in heaven as Sam and Diana, co-creators of 'Make Your Own', prove at their wonderfully welcoming ceramic painting workshop. Pull up a stool, don an apron and get to work on your very own mug, plate, tile, bowl or ornament. They provide the ceramics as well as a selection of patterns, and will show you exactly how to transfer designs and paint to your heart's content. It's BYO so feel free to pop the prosecco and enjoy the company of like-minded Londoners as you get stuck into your creations. Get tickets