Things to do today is sponsored by the Institution of Civil Engineers
What we're reading
Things to do
RECORD THE WORLD: Mute devices and objects are alive for Lee Patterson who uses sounds from items you wouldn't expect to create intricate performances that are pleasant on the ears. This recording session starts with a talk exploring just how his field recording works. Vestry Hall (Mitcham), free, book ahead, 10am-4pm
STREET FANS: When street art meets fans you get... well, Street Art and Fan Making. Artists such a Otto Schade and Lily Mixe will be putting their own spin on the classic original folding fan to create one of a kind new concepts. Until 31 December. The Fan Museum, £4, just turn up, 11am-5pm
FASHION FOCUSED: How are agencies and tech changing the fashion we see in London Fashion Week behind-the-scenes? In the first of a two-part discussion, join Fashion Plugin to discuss the influence of creative agencies. Technology will be covered in the second talk on 28 September. Makerversity (Somerset House), £7/£10/£13.30/£19, book ahead, 5.30pm-7.30pm
DIGITAL SKILLS: The RED Academy is back with another digital skills workshop. This time find how to develop successful targeting personas online and how to build the best campaigns to that directly apply to them, as well as how to make smarter marketing decisions when it comes to spending your money. Aldwych House, free, book ahead, 5.45pm -8pm
STRANGELOVE: At the moment there are two overgrown toddlers waving their rattles at each other across the Pacific. Unfortunately, those toddlers are the president of the United States and the Supreme Leader of North Korea, and their rattles are radioactive. Should we be afraid? Can the potentially terrible outcomes of this conflict be contained? Find out at this talk followed by a screening of Kubrick's Dr Strangelove. Barbican Centre, £11.10, book ahead, 6.15pm
BRIAN COX: Love Professor Brian Cox? Who doesn't? So maybe prepare for a bit of a rush for first come first served seats as he discusses the most inspiring science books of 2017 so far with the authors who wrote them. The Royal Society (St James's), free, just turn up, doors open 6pm
RUTHLESS SCIENCE: This talk reconstructs the overlooked stories of holocaust victims who were subjected to heinous medical experiments in Nazi extermination camps. Hard hitting lecture by professor Paul Weindling. The Wiener Library (Bloomsbury), free, book ahead, 6.30pm-8pm
SHORT FILM: In a celebration of diversity, tolerance, open-mindedness and equality, Shorts On Tap are putting on Any Colour You Like - An Exploration of Identity in Short Film, with a multitude of short films from all around the globe. 93 Feet East (Brick Lane), £3, book ahead, 7pm-11pm
EXISTENCE FORMULA: Are you using the life you have to live the life you want? The Existence Formula provides a commentary on the unstoppable pace of life and chaos of existence which will leave you either re-energised or probably questioning everything you'd been feeling good about before. Until 23 September. The Tristan Bates Theatre (Covent Garden), £15, book ahead, 7.30pm
ARTIFICIAL INTELLIGENCE: In a production that plays to 21st century fears, a reckless scientist and a computer hacker join forces to hijack the entire internet in an attempt to create the first truly conscious artificial intelligence, but soon find the future of humanity hangs in the balance. Until 30 September. White Bear Theatre, (Kennington), £12/£15, book ahead, 9pm-10pm
---
Sponsor message
A rare chance to go behind the scenes at One George Street
The brains behind keeping London working can be found at the prestigious One George Street, the home of the Institution of Civil Engineers (ICE). On 22 September, the doors of the building will be open to the public for EngineeringLate, an evening of enlightenment and interaction where you can learn about the world of civil engineering.
You'll probably recognise One George Street — it's featured in the like of The Night Manager and Wonder Woman. Learn about the building's on-screen fame on one of the event's guided tours, or put your know-how to the test at a pub-style engineering quiz.
There'll also be live jazz, chances to witness the Guinness World Record breaking Lego bridge, and even lessons on how to take great photos of buildings and infrastructure.
Whether you know what civil engineers do, or are completely baffled as to how they make our city tick, this EngineeringLate event is for you. It runs from 6-9.30pm and is completely free, although you'll have to register for tickets.
---
Food review: Indian twist on afternoon tea
It's hard to find an afternoon tea in London that's kind on the wallet, or so we thought. Step forward Hankies on Shaftesbury Avenue, providing a gluttonous Indian twist on a British classic. We say gluttonous because once the dishes started arriving, they just didn't stop. The Paneer Hankies Rolls were stuffed with delicious spices and ricotta cheese, like a grilled spring roll. We had an extra dish of Kale and Halloumi Samosas which set our mouths on fire, but managed to abate it somewhat with a quick mouthful of syrupy sweet Ladoo Strudel. Grilled Bombay Sandwiches, Bhindi Bhel and Chicken Vadas, came thick and fast and we were stuffed before we even had a chance to tuck into the Bakharkhani Scones with strawberry cumin jam and thick clotted cream. The spiced Tea Cakes, Chocolate Kheer shot and Gulab Jamun Creme Brulee followed, which didn't quite match up to the strudel. Cocktails — alcoholic and virgin — can be added for a few additional pounds and the Nimbu Pani was an absolute dream. Definitely a value for money afternoon tea — note you must book ahead of time. Hankies, 67 Shaftesbury Ave, Soho, W1D 6EX ★★★★☆ Eleana Overett
Theatre review: mixed feelings
Natasha Marshall's one hour semi-autobiographical monologue tells the story of a young woman trying to escape the prejudices of small town West Country life. Whilst performed with a zingy freshness and gut busting verve that makes you sit up in your seat, the monologue itself feels flawed. Barely concealed hurt and hard to contain justified rage are powerfully depicted but the writing feels undercooked and the humour feels juvenile in places with more caricature than characterisation. Half Breed, Soho Theatre, 21 Dean Street, W1D 3NE, £15-16. Until 30 September ★★★☆☆ Chris Bridges
Art review: poetic portraits
Young painter Bartholomew Beal has created a set of portrait paintings inspired by the legendary Irish poet Seamus Heaney. Three torsos appear to be suspended in mid-air and a stunning work features a woman crowded out by colourful dots. Some of the paintings didn't quite work, but there are beautiful pieces in this show. Bartholomew Beal: Drive out West at Fine Art Society, 148 New Bond Street, W1S 2JT, free. Until 29 September ★★★☆☆ (Monday-Friday) Tabish Khan
Good cause for the day: join together to stop MS in its tracks
On 24 September people will be running, walking, strolling and rolling along 6km, 10km, and 20km routes in London to raise money for the MS Society.  The two shorter routes are fully accessible for all disabilities and all routes start and finish in Battersea Park. Celebrate the end of the challenge with food, drinks, music and fun in the park. Registration closes on 21 September. If places are still available, you'll be able to register and pay on 24 September. Don't forget to find sponsorship for this good cause, though no minimum amount is required. Battersea Park, £7.50/£15, book ahead, 8am-6pm, 24 September
Fun things to do with our friends and sponsor Funzing...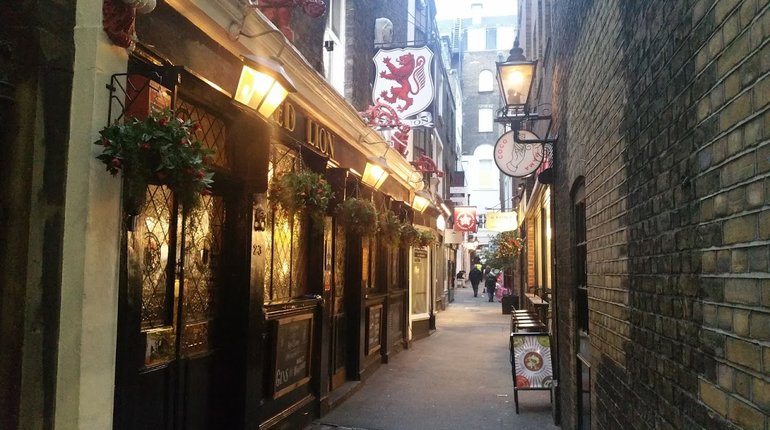 London is a city of incredible transformation. With structural remains that date back to ancient history still in existence, this unique walking tour takes in Lost London in all its former glory. From the Titanic booking office to the graveyards of man's best friend, you'll discover the weird and wonderful places that used to exist in the capital but are now only committed to memory. Using old photographs, newspaper cuttings and stories from the past, you'll be amazed at what has largely been written out of our history books... Get tickets
Have you visited London's Roman ampitheatre? What about London's Medieval market places? Hear weird and wonderful tales of our beautiful city as you take a walking tour, seeing everything from centuries-old churches to the hanging place of William Wallace. Whether you've lived here all your life or are visiting for a few days, you're sure to learn something new about London. Get tickets
Cross gas lit alleyways and stroll by ancient pubs as you discover forgotten parts of London. See the world's smallest police station and visit London's most superstitious hotel on a walking tour covering everything weird, wonderful and London. £12 Get tickets
Take to the waters and glide about in this beginner paddleboarding session. By the end of it, you'll be standing up and paddling solo, and there's plenty of help on hand to improve your technique. Change of clothes required. Get tickets