Today's things to do is sponsored by Alexandra Palace.
What we're reading
Things to do
BODY FARMS: Learn what a Human Taphonomy Facility is (hint: it's a body farm) and find out the arguments both for and against them, and whether or not you should donate your body to such a facility. UCL Cruciform Building, free, book ahead, 9am-midday
PALACE TOUR: Did you know that three Catholic queens — Anne of Denmark, Henrietta Maria and Catherine of Braganza — used to live at the site of today's Somerset House? This free guided tour explores the history before the current building existed. Somerset House, free, just turn up, 12.45pm and 2.15pm
GOTHAS OVER ENGLAND: A complete overhaul of London's air defences was required when the German Army launched their first successful air raid. Ian Castle discusses the impact of these first bomber raids, drawing on official documents and eyewitness accounts to tell the story. The National Archives, free, book ahead, 2pm-3pm
AI TALK: Is artificial intelligence a real threat? Stephen Hawking certainly thinks so, arguing it will mean the end of mankind. Professor Martyn Thomas explores what has been achieved in the world of AI since Alan Turing's famous test. Museum of London, free, just turn up, 6pm-7pm
INFRASTRUCTURE REBORN: Speakers from TfL, the Brunel Museum and Grimshaw Architects hold an open discussion on the reuse of London's lost infrastructure, deep inside Brunel's sinking shaft. The Brunel Museum, free, just turn up, 6pm-9pm
TRANSPORT DESIGN: As a world leading city in architectural transport design, the The London Transport museum hosts a debate exploring the role transport plays in memory making. Part of the London Festival of Architecture. London Transport Museum, £12, book ah
ead, 6.30pm-8.30pm
KEW HOUSE: Storytelling, music and oddball comedy comes to Kew House in this series of shows welcoming audiences to a host of unique properties around London. Host Tim shares his passion for modern design and architecture through quick wit and anecdotes. Kew House, £28, book ahead, 7pm-9pm
LONDON SALON: The first event in a new series of evening talks from writers, artists and architects, critically exploring the lived experience of the city including fashion, identify, power, protest and dissent. This week, the focus is on memory. Entry includes a drink. Museum of London, £15, book ahead, 7pm-10pm
CLIMATE CHANGE: Futurenauts put on a lively chat show challenging some of life's biggest questions. This week tackles the issue of climate change — and whether Donald Trump tearing through climate and environmental institutions with reckless abandon really means this is the end of days. Toynbee Studios, £5, book ahead, 7.30pm
MUCH ADO: You won't have seen anything like this before. Shakespeare's classic tale is restructured using only the original text to portray this dark comedy. Hero is dead, and the strange circumstances of her death hang in the air while her fiancé Claudio attempts to atone for former wrongs. The Hope Theatre, Islington, £15, book ahead, 7.45pm
---
Sponsor message
Get your fill of street food at this delicious festival
Calling all foodies and ale lovers — StrEATlife is back. The second edition of north London's biggest street food and craft beer festival is at Alexandra Palace on 17 and 18 June, serving up everything from halloumi fries to steamed Bao buns. With live music from Showhawk Duo and Reggae Roast amongst others — and craft beer and cocktails to keep you smiling even if the weather doesn't — this event should be in any food-obsessed Londoner's calendar.
Sweet-toothed punters will be pleased to know that ice cream and crepes feature on the menu. Wash it all down with a Bounty daiquiri, a special edition cocktail from Dash. which just screams holiday vibes.
The only thing that tops the food and drink selection is the stunning views you'll get from Ally Pally. We'd head to StrEATlife very hungry if we were you — get the lowdown here.
---
Art review: playful sexuality
A long black millipede enters a pink flower, a hand squeezes mounds of flesh, and a red splattered finger penetrates into the heart of a flower. Photographer Maisie Cousins is exploring sexuality in a playful way. Coupled with a mirrored floor this is a great innuendo-laden show. Maisie Cousins: Grass, peonie, bum at TJ Boulting, 59 Riding House Street, W1W 7EG., free Until 24 June. ★★★★☆ (Tuesday-Saturday) Tabish Khan
Food review: creative cocktails
When drinking at East London's Cocktail Trading Company, expect the unexpected. These guys take mixology to another level — each cocktail is a work of art in its own right. They're tasty, too. A zesty punch is served granita-style inside a shell, featuring an aromatic almond-lime sherbet and plenty of rum — we can imagine slurping this on a sunny beach. The Scofflaw, with its Glenmorangie whisky, sesame, pink peppercorns and mint, comes fitted out with a magnifying glass, photos of the Kray twins, and a scent of rain on the side of the glass — the aim is to recreate the atmosphere of a rainy day in east London. Frankly, if rainy days taste this good, give us constant monsoons in Shoreditch. The Cocktail Trading Company, 68 Bethnal Green Road, E1 6GQ. ★★★★★ Hari Mountford
Theatre review: men (and women) in uniform
No, Working is not a sweaty camp musical featuring men in string vests. But it does take a lighthearted yet serious look at the value of having fun through your work, all told through a charismatic cast of waitresses, builders, teachers and bankers. Based on the real life interviews oral historian Studs Terkel did with American workers in 1974, the songs — and their numerously quotable words — have an appealing authenticity. Joy and meaning is found in work, from the steel worker who carries his tools like a gun holster, to the luggage factory worker who can daydream while dodging scalding jets of steam. The challenge is in its episodic structure — brief glimpses into lives — meaning there's no sustained narrative. But with addition of recent interviews from workers circa pre-crash 2006-7, it is an arc of social history set to a toe-tapping beat. Working, Southwark Playhouse, 77-85 Newington Causeway, SE1 6BD, £25. Until 8 July ★★★★☆ Belinda Liversedge
Good cause for the day
GATSBY BALL: A night of roaring 1920s decadence awaits, as you enjoy shimmering performances of jazz, swing and cabaret. Of course, the night wouldn't be complete without a casino, a dance and a full Hilton buffet. All profits donated to a Syrian educational charity. Hilton Paddington, £60, book ahead, 7pm-1am
Fun things to do with our friends and sponsor Funzing...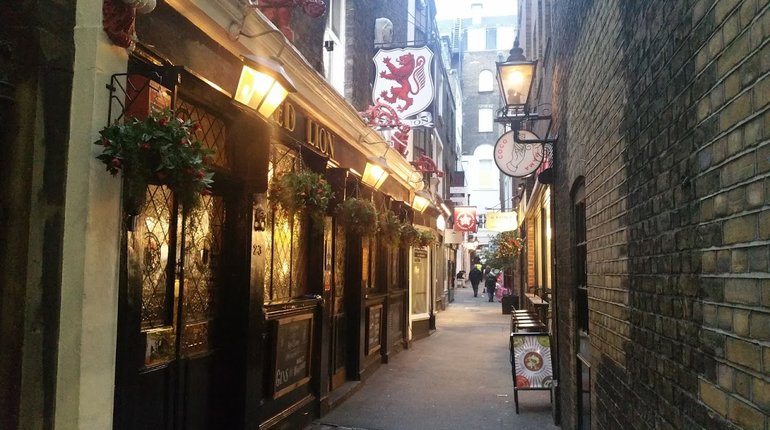 London is a city of incredible transformation. With structural remains that date back to ancient history still in existence, this unique walking tour takes in Lost London in all its former glory. From the Titanic booking office to the graveyards of man's best friend, you'll discover the weird and wonderful places that used to exist in the capital but are now only committed to memory. Using old photographs, newspaper cuttings and stories from the past, you'll be amazed at what has largely been written out of our history books... Get tickets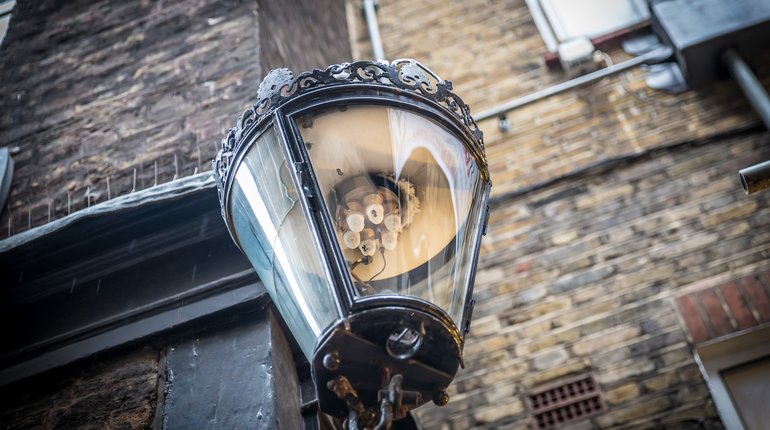 How well do you really know London? Visit the streets that inspired Harry Potter locations and see London's most superstitious hotel. On Matt's tour you will explore hidden places and discover stories unknown to even the most knowledgeable of Londoners. Get tickets
Take to the waters and glide about in this beginner paddleboarding session. By the end of it, you'll be standing up and paddling solo, and there's plenty of help on hand to improve your technique. Change of clothes required. Get tickets
Struggling to find someone who shares your dark sense of humour? This twisted speed dating event can help. A group of 30-40 people will take part - with equal male/female ratios - and play a few rounds of the hilarious (and slightly dark) card game, Cards Against Humanity. After the event, connect with those who you found suitably sinister using a unique online matching system. Get tickets