Things to do today is sponsored by Alexandra Palace
What we're reading
Things to do
CITY SCULPTURES: Enjoy a guided tour of this year's free public art, set amongst iconic architectural landmarks in the City. Led by co-directors of Sculpture in the City, there's no better way to discover the great stories behind each artwork. Saint Botolph-without-Bishopsgate churchyard (City of London), £10, book ahead, 12.30pm-2pm
SPY TOUR: A two hour walk of espionage and counter intelligence, revealing the true stories and London locations that inspired spy fiction. Why were the British security services set up? Where do they operate from, and what work do they do today? St James's Park station, £12, book ahead,3pm-5pm
FOOD MONTH: A whole month of food celebrations? Our stomachs are rumbling at the thought of it. Kick off Waterloo Food Month in style at this launch party on Lower Marsh, with live entertainment, demonstrations and free tasting sessions from stallholders including Greenport Kitchen, Sticky Mango and Yo! Sushi. Lower Marsh, free, just turn up, 5pm-9pm
ACROSS THE CHANNEL: The newly-installed UK Ambassador in Paris, Edward Llewellyn — who was David Cameron's former Chief of Staff — will reflect on Anglo-French relations in the first Maurice Fraser Memorial Lecture. LSE, free, just turn up, 6.30pm-8pm
HYDRAULIC ECONOMY: Explore the background of two famous economists, Walter Newlyn and Bill Phillips, and how they built their hydraulic model of the economy, and how it fits in with thinking about the macroeconomy. LSE, free, just turn up, 6.30pm-8pm
STAND UP: This night of experimental comedy will have you laughing through to the end of the week, featuring established acts Daniel Simonsen, Bridget Christie and more as they try out new material. Aces and Eights (Tufnell Park), £5/£8, book ahead, 7pm
BATTLE OF THE SOMME: Filmed and screened over 100 years ago, The Battle of the Somme was the first feature length documentary about the first world war. Catch a screening, accompanied by a live orchestra and talk on the restoration process. Walthamstow Assembly Hall, £8, book ahead, 7-9pm
PAUL SIMON: Love the less frizzy 50% of Simon and Garfunkel? Revel in Paul Simon's greatest hits, as played by The Transatlantic Ensemble. Backed by a horn section, they're performing the likes of Me and Julio Down by the Schoolyard, You Can Call Me Al and Mrs Robinson. XOYO, £11.25, book ahead, 7.30pm-11pm
MYSTERY MOCKUMENTARY:If you're the sort of person who says 'I wonder what that was?', then this is the show for you. Will Close and Rose Robinson present a live mockumentary adventure investigating monsters, myths and Noel Edmonds. Prepare to be mildly unnerved. Pleasance Theatre, £5, book ahead, 7.45pm-8.45pm
CONSPIRACY CITY: Always more than a hint of mystery in the air, hear the history of occult London on this tour delivered by author of 'City of Conspiracy' books, Jonny Virgo. Something for sceptics and theorists alike, and maybe even something to change your mind. Meet outside Covent Garden M&S, £12, book ahead, 8pm-9.30pm
RIVER AT NIGHT: Trace the historic edge of the north bank, exploring a variety of after-dark environments that have evolved along the river, and how the darkness affects the way we experience the space. You've seen the river by day, but the experience is altered come nightfall. Gordon's Wine Bar, free, book ahead, 9pm-10.30pm
---
Sponsor message
Head to Alexandra Palace for this free summer festival
Fancy music, food and theatre with stunning views? Head to the Alexandra Palace Summer Festival on 22 July, which is completely free to enter.
The day promises to be full of street food, craft beer and three stages of fantastic live music, as well as theatre performances, an outdoor cinema and a silent disco — the The Craig Charles Funk & Soul Club are headlining, which is bound to be epic.
Take a ride on the giant waterslide, or round up the kids for a family rave — some events need tickets so plan your day of summery celebrations pronto.
---
Art review: sci-fi lightning
Painter Chris Hawtin creates paintings of bio-mechanical massive objects that look like spaceships out of a video game. They're brilliantly imagined, and we really want one of these eye-catching works. Chris Hawtin: Dawn Chorus at Bearspace, 12 Deptford High Street, SE8 3PQ. Until 28 July, free. ★★★★☆ (Wednesday-Saturday)
Food review: pre-theatre on a budget, solved
On the extremely beaten track of Shaftesbury Avenue, Hankies still feels undiscovered. It's quiet and shady inside, even with the grill going full-tilt in the open kitchen. They specialise in roomali roti, hand-spun to thinness — cooked in a flash and served hot and folded into 'hankies'. It's well worth veering into their grill or curry section if you have the time, particularly for the fluffy, meaty egg and crab motala curry. But this place really excels at rapid, street-food snacking. A roti and jars of pickle — ours was a strange-sounding, incredibly compelling mushroom and mustard-seed chutney — are each £1.50. Throw in a cold beer or their genuinely hot lychee and green chilli cocktail, and you've got perfect pre-theatre food for around the £10 mark. Hankies Cafe, 67 Shaftesbury Avenue, W1D 6EX. ★★★★☆ Lydia Manch  
Opera review: love rectangle
Bad news: King Mitridate has lost his third straight battle against the Romans. Good news: he gets to go home to his fiancée. Bad news: both his sons have their own political agendas and are in lust with said fiancée. Good news: the King has a plan to test his sons' fidelity. Bad news: his fiancée is falling for one of his sons... Written by Mozart when he was all of 14, this rarely-staged opera is a revival of Graham Vick's 1991 production and reprises his quirky and experimental motifs. Many of the outfits are about as wide as they are tall, the set is sparse and monochromal and one prop (a four-foot wide rock) is reminiscent of Spinal Tap's Stonehenge. As the eponymous monarch, American tenor Michael Spyres is suitably imperious and, down in the pit, Christophe Rousset is true to Amadeus' melodies. Some of the early arias drag on but, when the plot picks up, so does the pace. Pin those lugs back and let this win you over. Mitridate, re di Ponto. Royal Opera House, Bow Street, WC2E 9DD. £19-£120. Until 7 July. ★★★★☆
Good cause for the day: bee garden party
A fabulous garden party in aid of Bees for Development set in the gardens of Marlborough House, courtesy of HM The Queen. The social highlight of the bee season, attracting hundreds of people, united by their interest in bees. Marlborough House, £50, book ahead, 5pm-8pm
Fun things to do with our friends and sponsor Funzing...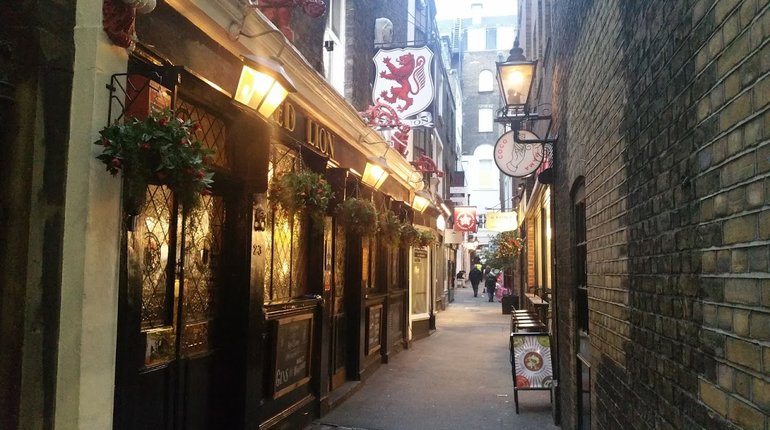 London is a city of incredible transformation. With structural remains that date back to ancient history still in existence, this unique walking tour takes in Lost London in all its former glory. From the Titanic booking office to the graveyards of man's best friend, you'll discover the weird and wonderful places that used to exist in the capital but are now only committed to memory. Using old photographs, newspaper cuttings and stories from the past, you'll be amazed at what has largely been written out of our history books... Get tickets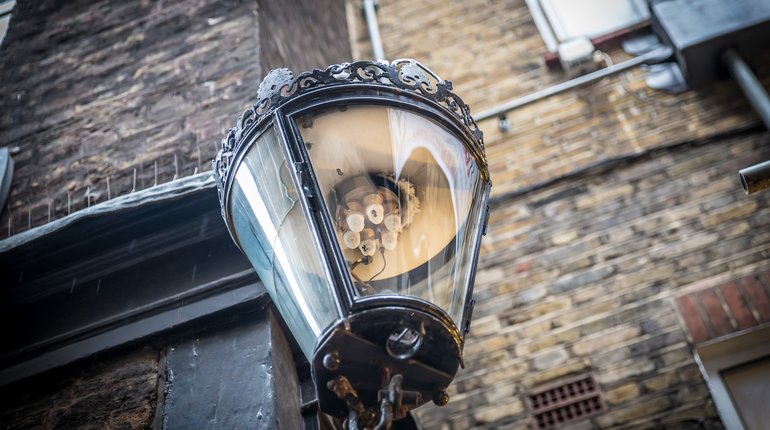 Cross gas lit alleyways and stroll by ancient pubs as you discover forgotten parts of London. See the world's smallest police station and visit London's most superstitious hotel on a walking tour covering everything weird, wonderful and London. £12 Get tickets
Take to the waters and glide about in this beginner paddleboarding session. By the end of it, you'll be standing up and paddling solo, and there's plenty of help on hand to improve your technique. Change of clothes required. Get tickets
If you've never paired ceramics and prosecco before, why on earth not? It's a match made in heaven as Sam and Diana, co-creators of 'Make Your Own', prove at their wonderfully welcoming ceramic painting workshop. Pull up a stool, don an apron and get to work on your very own mug, plate, tile, bowl or ornament. They provide the ceramics as well as a selection of patterns, and will show you exactly how to transfer designs and paint to your heart's content. It's BYO so feel free to pop the prosecco and enjoy the company of like-minded Londoners as you get stuck into your creations. Get tickets