What we're reading
Things to do
HEALTHY LIFE: Head to Lower Marsh Community Market in Waterloo for Make, Do & Mend Yourself, a workshop where you will be working with natural materials to create your own handmade herbal tea bags and energy balls. Free, just turn up, noon-3pm
PIZZA JAM: For six consecutive Thursdays, pizza restaurant Voodoo Ray's in Camden is teaming up with a different street food vendor to create dinner with a twist. Tonight it's the turn of Mexican food experts Luardos. See what happens when Mexican ingredients are combined with a traditional pizza recipe. £20 for a 22" pizza (we'd suggest bringing a couple of friends to help out...), book a table, noon-10pm
AUSSIE BEER FEST: There's an Australia Day craft beer festival at Oval Space in Bethnal Green. As well as the all-important beer, tuck into barbecue food, or enjoy live music and entertainment. £7.50, book in advance, noon-midnight
ANTI WINTER BLUES: London fog getting you down? Go on a road trip with little Olive Hoover, and her family, from New Mexico to a beauty pageant in California. A sweet story about family, depression and strength, Little Miss Sunshine will warm you up on a cold winter's night. This free screening is at House of Vans in Waterloo. Free, just turn up, 5pm/7pm
GIRLS SKATE NIGHT: Get ready for House of Vans's Girls Skate Night. At this all-girl get together, you can also take part in an hour of yoga. Did we mention that there are free cocktails all night, even if you don't fancy yoga or skateboarding? Free, just turn up, 6pm-10pm
WHITECHAPEL REFECTORY: We've found your new post-work meeting spot. Whitechapel Gallery's new cafe, The Whitechapel Refectory, is now open. It opens late on Thursdays, transforming into an informal wine bar serving an assortment of charcuterie and cheese alongside a wine and craft beer list. Free entry, just turn up, 6pm-10pm
FABULOUS FACIAL HAIR: To coincide with current exhibition The Age of the Beard, the Florence Nightingale Museum hosts an evening dedicated to the finest facial hair in the Ladybird books. £8, book ahead, 6.30pm-8.30pm
TRUMPED: A collection of 'unpresidented' shorts and short documentaries that explore the relationships of power is on offer from Shorts On Tap, a night of short films in Shoreditch. Listen to the filmmakers and special guests from around the world discuss the film and its issues after the screening. £3, book ahead, 7pm
MEMORY LOSS & THEATRE: Join Sally as she adjusts to a new life with a robot husband, fading memories and figuring out whether love can really conquer all. Spillikin has been praised as astonishing, evocative and moving — see it at Greenwich Theatre. £15/£12.50, book ahead, 7.30pm [until 28 January]
I, DANIEL BLAKE: Streatham Free Film Festival hosts a free screening of I, Daniel Blake at St Margaret the Queen Church. The film is about a man who needs financial support from the state for the first time in his life, and the struggle he has in getting it. Free (donations to Streatham Foodbank encouraged), just turn up, 7.45pm
A CAPPELLA FESTIVAL: Industry experts and performers from all over the world are descending on Kings Place in King's Cross for the London A Cappella Festival. As well as performances, the programme includes talks and workshops. Various prices, book ahead, 26-28 January
BOOK SALE: Get your hands on some bargain rare and collectible books with the Taschen book sale in Chelsea. With up to 75% off, stock up your home library with some sophisticated texts. Free, just turn up, until 29 January
Good cause of the day
MIDWINTER SWIM: There's still time to sign up for the Crisis Midwinter Swim, taking place at Tooting Bec Lido on Saturday (28 January). The 9am swim has sold out, but there are still places available on the 1.15pm swim — jump in and raise money for charity.
Stage review: Flirting, with Death
Based on the same source as the Brad Pitt movie Meet Joe Black, Death (Chris Peluso) scoops a pretty Italian noblewoman from the roadside and charms her in a weekend at her dad's palazzo. Composer Maury Yeston (Titanic, Grand Hotel) opts for a near-operetta style and surrounds her with counts and barons and servants and a lushly orchestrated score which may charm or suffocate you — but either way, it's a good-looking show. Death Takes A Holiday, Charing Cross Theatre, The Arches, Villiers Street, WC2.  £17.50-32.50, until 4 March [Monday-Saturday] ★★★☆☆  Johnny Fox. Read more.
Art review: Bacon and Freud
Lucien Freud and Francis Bacon. Combine these two artistic heavyweights and quality is almost guaranteed. We have the contorted portraits by Bacon and the stark drawings of Freud. Sheer class. Bacon and Freud: Graphic works at Marlborough Fine Art, 6 Albemarle Street, W1S 4BY. Free, until 25 February ★★★★☆ [Monday-Saturday]
Fun things to do with our friends and sponsor Funzing...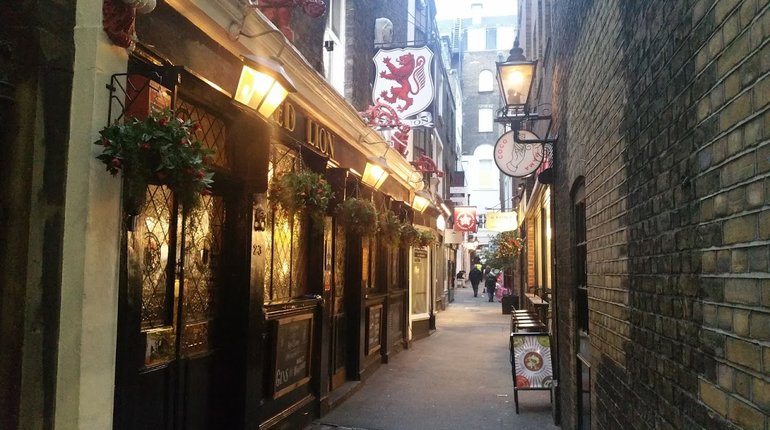 London is a city of incredible transformation. With structural remains that date back to ancient history still in existence, this unique walking tour takes in Lost London in all its former glory. From the Titanic booking office to the graveyards of man's best friend, you'll discover the weird and wonderful places that used to exist in the capital but are now only committed to memory. Using old photographs, newspaper cuttings and stories from the past, you'll be amazed at what has largely been written out of our history books... Get tickets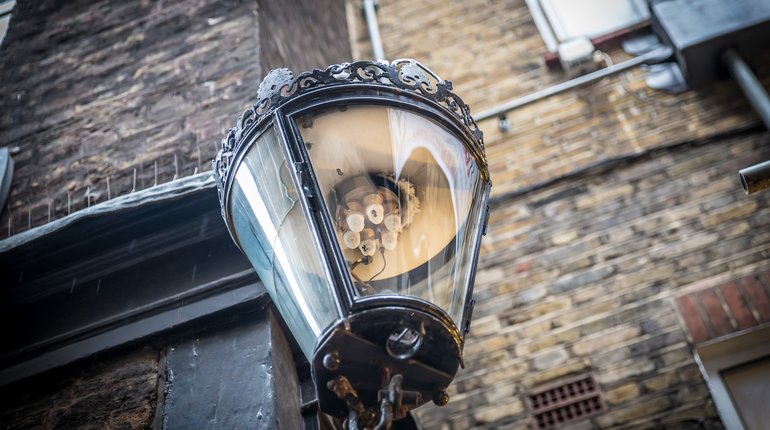 Cross gas lit alleyways and stroll by ancient pubs as you discover forgotten parts of London. See the world's smallest police station and visit London's most superstitious hotel on a walking tour covering everything weird, wonderful and London. £12 Get tickets
If you've never paired ceramics and prosecco before, why on earth not? It's a match made in heaven as Sam and Diana, co-creators of 'Make Your Own', prove at their wonderfully welcoming ceramic painting workshop. Pull up a stool, don an apron and get to work on your very own mug, plate, tile, bowl or ornament. They provide the ceramics as well as a selection of patterns, and will show you exactly how to transfer designs and paint to your heart's content. It's BYO so feel free to pop the prosecco and enjoy the company of like-minded Londoners as you get stuck into your creations. Get tickets
Take to the waters and glide about in this beginner paddleboarding session. By the end of it, you'll be standing up and paddling solo, and there's plenty of help on hand to improve your technique. Change of clothes required. Get tickets