Things to do today is sponsored by The Place.
What we're reading
Things to do today
LITTLE ITALY TOUR: Spend your lunchtime wandering around London's Little Italy in Clerkenwell with an Italian tour guide. Visit the Italian Church, and tuck into a three course meal. St Peter's Italian Church, £25, book ahead, noon-2pm
SKATE & YOGA: House of Vans is hosting a Girls Skate Night, so if you're a female shredder, here's a chance to show off your skills. They're also throwing in free cocktails all night long and an hour long yoga session into the mix. House of Vans, free, just turn up, 6pm-10pm
KEATS NIGHT: The National Theatre presents a night dedicated to one of the great Romantic poets, John Keats. Poetry and prose performer Ruth Rosen reads some of the great odes and poems written by Keats. National Theatre, £5/£4, book ahead, 6.30pm-7.30pm
WHALES: Ever wondered what's it like to be a whale? This talk goes inside the world's largest mammal's mind to try and explain how they think. It's probably more accurate than lying submerged in your bath after a particularly large dinner. London School of Economics, free, just turn up, 6.30pm-8.30pm
ROBOT ZOO LATE: The Horniman Museum is opening up its Robot Zoo exhibition — which we loved —  for an adults only evening. There will be talks discussing the relationships between humans, animals and robots. For the party animals among you, there will be tunes and cocktails too. Horniman Museum, £5, book ahead, 6.30pm-9.30pm
GUERILLA GIRLS: To celebrate International Women's Day, watch a screening of documentary Guerillas in our Midst, about the commercial art world in its 1980s boom, with an introduction from Club de Femmes. Whitechapel Gallery, £9.50/£7.50, book ahead, 7pm
STREET ART TALK: What is street art and how is it defined? That's what this talk from Banksy collaborator Tristan Manco investigates. London Transport Museum, £10, book ahead, 7pm-8.30pm
PEOPLE'S QUESTION TIME: Ask the questions that matter to Sadiq Khan and the London Assembly. This is the chance to hear their plans for the future of London. Westcroft Leisure Centre, free, book ahead and get there early, 7pm-9pm
FILM CLUB: Head along to the launch of the Harlesden Picture Club, with a screening of the cult classic, Pulp Fiction. To celebrate their first night there's free popcorn, cakes and handmade sausage rolls. Harlesden Picture Palace, free, book ahead, 7.45pm-10.45pm
NEPALESE FUSION: Namlo are a Nepalese fusion band who are launching their first album with a live performance, traditional Nepalese food and short films. Rich Mix, £6/£8, book ahead, 8pm
---
Sponsor message
This new dance show wants to challenge your perceptions
The relationship between adult males and young girls is the subject of a new production at The Place.
Men & Girls Dance explores the link between the two groups, which has had its share of bad press, through the medium of dance. Fevered Sleep wants to challenge negative perceptions. Listed in Lyn Gardner's top 10 Theatre of 2016, this show is as playful and uplifting as it is provocative.
Men & Girls Dance runs from 13 to 22 April – book your tickets now.
---
Theatre review: Danish modern
If you can get a ticket, we think you'd love the Almeida Hamlet, even if you're not specifically lusting after Andrew Scott (Moriarty from Sherlock) pitching to rival Cumberbatch's star turn in the same role.
It's Shakespeare for the 'Borgen' generation; a slick and surveillance-heavy visual on a cool penthouse set where Juliet Stevenson's splendid dirty dancing Gertrude can shag Claudius on a couch while the Norwegian ambassador paces the corridor. Enjoy cute turns of Amaka Okafor and Calum Finlay as Rosencrantz and Guildenstern or Jessica Brown Findlay's bathtub-dunking Ophelia, but even though you could ice a cake during some of his pauses, it's Scott's softly spoken, vulnerable and charming Dubliner Dane that holds your gaze and speaks the famous lines completely afresh, and as if to only you.
Hamlet, Almeida Theatre, Almeida Street, N1 1TA £10-38 28 February-15 April ★★★★★ Johnny Fox
Comedy review: 200mph jokes
Rhys James performs a comedy set like he's got somewhere else to be. He sprints through jokes, barely coming up for air, and leaving us wondering whether he's getting paid by the word. While he got some fantastic laughs, there were also some periods when the crowd went quiet; especially during his section on millennials. James's self-deprecating style and the way he ties the entire show together neatly at the end is impressive; he's clearly talented. There's a great show in here somewhere, it just needs an editor to come and find it. Rhys James: Forgives, Soho Theatre, Wardour Street, W1, £12/£14, ★★★☆☆ Harry Rosehill
Good cause of the day
PAINFUL COMEDY: Laugh Till It Hurts brings together a fantastic collection of comics (including the reliably excellent Ed Byrne) in aid of the children's charity Barnardo's. The Hippodrome Theatre, £22, book ahead, 29 March, 7.30pm
Fun things to do with our friends and sponsor Funzing...
Take to the waters and glide about in this beginner paddleboarding session. By the end of it, you'll be standing up and paddling solo, and there's plenty of help on hand to improve your technique. Change of clothes required. Get tickets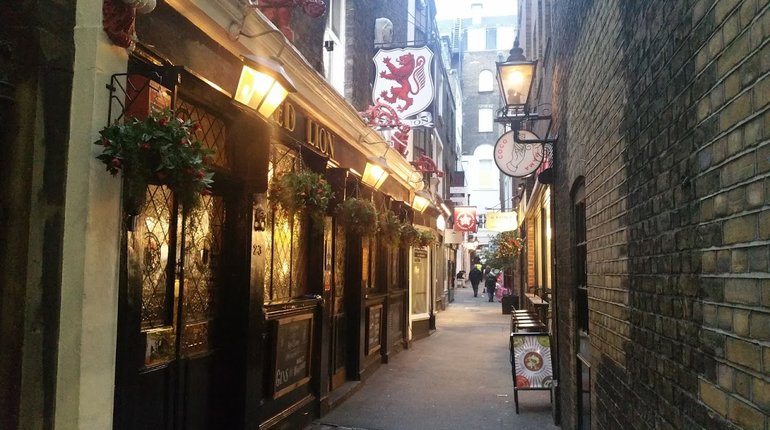 London is a city of incredible transformation. With structural remains that date back to ancient history still in existence, this unique walking tour takes in Lost London in all its former glory. From the Titanic booking office to the graveyards of man's best friend, you'll discover the weird and wonderful places that used to exist in the capital but are now only committed to memory. Using old photographs, newspaper cuttings and stories from the past, you'll be amazed at what has largely been written out of our history books... Get tickets
How well do you really know London? Visit the streets that inspired Harry Potter locations and see London's most superstitious hotel. On Matt's tour you will explore hidden places and discover stories unknown to even the most knowledgeable of Londoners. Get tickets
Whether you're a pre-grated cheddar sprinkler or mimolette fan, this cheesy walking tour will delight your senses. Starting off at a cheese counter in Mayfair that has been serving for more than 300 years, you'll tour the city's best dairy delights - including Fortnum & Mason, where the royals get their fix. Get tickets