What we're reading
Things to do today
SELFIES: Are selfies art now? Saatchi Gallery thinks so — it's got a whole exhibition dedicated to selfies, from painted self portraits to celebrity snaps. Saatchi Gallery (Chelsea), free, just turn up, until 31 May
POP-UP: There's a week long pop-up dedicated to sustainable luxury called The Pineapple Room, with fashion, food and books all available. Old Truman Brewery, free, just turn up, until 30 April
WORLD BOOK NIGHT: Technically World Book Night is Sunday, but Hackney's celebrating it a day late. Hear retellings of cultural myths, live performances, get involved with the book exchange and much more. Hackney Community College, free, just turn up, 4pm
ROMAN LONDON: Deaf and hard of hearing visitors can take a subtitled tour of Museum of London's Roman London exhibition. Museum of London, free, book ahead, 6pm
DANDYISM: The dandy was a fashionable male of the 19th century, prevalent in both British and Russian society. Dr Olga Vainshtein speaks on the specific rules of dandyism. Pushkin House, £7/£5, book ahead, 6.30pm-8pm
DOCUMENTARY: This documentary offers an insight into the havoc and devastations that plastic waste causes in the ocean. After the film there's a Q&A from producer Jo Ruxton. Regent Street Cinema, £7-£12, book ahead, 7.30pm
SHAKESPEARE IMPROV: Shakespeare never really dealt with improv comedy much, but the Comedy Store Players interpret what would have happened had he done. Globe Theatre, £5-£45, book ahead, 8pm-10.15pm
JAZZ PIANO: Talented jazz and soul pianist James Junior provides the music at 100 Wardour Street. Let him soothe and groove you, while you dig into the venue's set menu. 100 Wardour Street, free entry, book ahead, 8pm-10pm
VOGUE: Follow seven young male dancers on Madonna's 1990 Blond Ambition tour in the documentary Strike A Pose. Prince Charles Cinema, £10/£7.50, book ahead, 8.45pm-11pm
Art Review: arms & legs aplenty
Rachel Kneebone has created sculptures consisting of detached body parts, ranging from the small to a colossal tower. They sit among the V&A's collection of classical statues and make a great contrast — the chaos of a Kneebone sculpture next to the beauty of a Rodin piece. Rachel Kneebone: 399 Days at V&A, Galleries 21 & 50a, until 14 January 2018, free ★★★★☆ Tabish Khan
Art Review: warriors on horseback
Lucio Fontana is best known for his works where he slashes a plain canvas with a razor blade. But this show is all about sculpture, and the ceramic plate depicting riding warriors on horseback with spears in hand seems to spring from the plate. It's a truly stunning piece and the highlight of this small show. Lucio Fontana: Sculptor from the Earth to the Cosmos at M&L Fine Art, 15 Old Bond Street (first floor), W1S 4AX, until 12 May, free ★★★★☆ (Monday-Friday) Tabish Khan
Good cause for the day
COLOURING THE STREETS: Back in 2014, Londonist teamed up with mural specialists Global Street Art asking Londoners to nominate their neighbourhood for a street art festival. Brockley won with 873 votes. Since then, the festival has livened up some underwhelming walls and unsightly shutters with incredible art including the iconic Bob Marley, endangered tigers, flying toast and even whole houses.
Now in their 3rd year, they want to do more than create their annual showcase of stunning murals, with plans afoot to host free guided street art tours, workshops, talks and live painting events. The whole thing is still run completely by volunteers, and relies on the generosity of local businesses and the community to make things happen. If you're not local and still want to get involved, you can donate to the cause and you'll be rewarded with anything from limited edition artist prints to beers from Brockley Brewery.
Fun things to do with our friends and sponsor Funzing...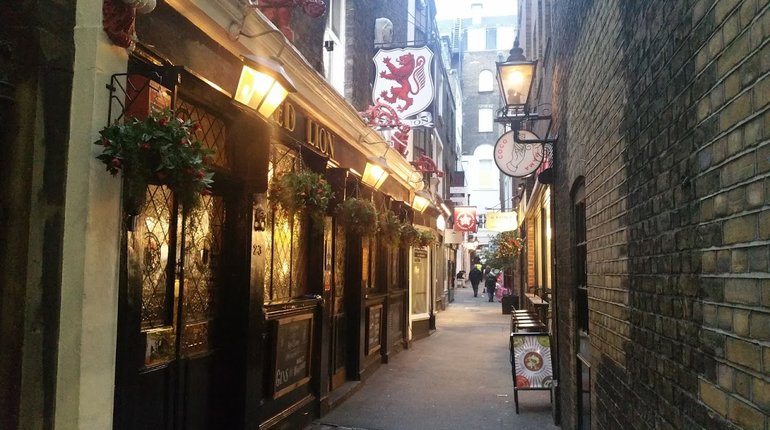 London is a city of incredible transformation. With structural remains that date back to ancient history still in existence, this unique walking tour takes in Lost London in all its former glory. From the Titanic booking office to the graveyards of man's best friend, you'll discover the weird and wonderful places that used to exist in the capital but are now only committed to memory. Using old photographs, newspaper cuttings and stories from the past, you'll be amazed at what has largely been written out of our history books... Get tickets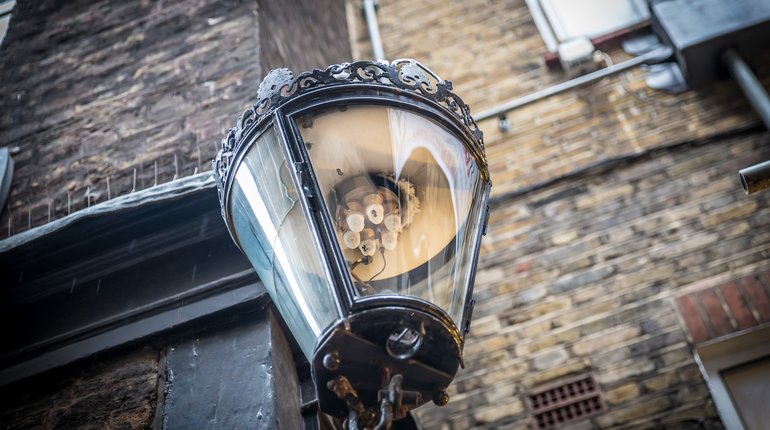 How well do you really know London? Visit the streets that inspired Harry Potter locations and see London's most superstitious hotel. On Matt's tour you will explore hidden places and discover stories unknown to even the most knowledgeable of Londoners. Get tickets
If you've never paired ceramics and prosecco before, why on earth not? It's a match made in heaven as Sam and Diana, co-creators of 'Make Your Own', prove at their wonderfully welcoming ceramic painting workshop. Pull up a stool, don an apron and get to work on your very own mug, plate, tile, bowl or ornament. They provide the ceramics as well as a selection of patterns, and will show you exactly how to transfer designs and paint to your heart's content. It's BYO so feel free to pop the prosecco and enjoy the company of like-minded Londoners as you get stuck into your creations. Get tickets
Take to the waters and glide about in this beginner paddleboarding session. By the end of it, you'll be standing up and paddling solo, and there's plenty of help on hand to improve your technique. Change of clothes required. Get tickets