Things to do today is sponsored by the BFI.
What we're reading
Things to do today
PINT OF SCIENCE: For three days, venues across London will be taken over by light-hearted science-themed talks and events, for Pint of Science festival. Topics include cell research, neuroscience, space walking, animal testing, creating maps and more. Various venues, most events £4 each, book ahead, 15-17 May
CREATIVE HUB: Creativity vs Commerce. That's the theme for FYI The House Party, a series of panel discussions, workshops and a pop-up shops championing independent businesses. Shacklewell Lane, various prices, book ahead or just turn up to the pop-up shop, 12-15 May
PHOTO EXHIBITION: It's the start of a month-long exhibition from photography agency Magnum, showing some of history's most iconic photos (including the introduction of colour photography), in a LED lit pedestrian tunnel. King's Cross Tunnel, free, just turn up, 15 May-15 June
STALKING TREES: Wander round Spitalfields in the company of urban nature writer and photographer Peter Coles, discovering the area's Huguenot heritage and seeking out remnants of mulberries. Christ Church Spitalfields, £10, book ahead, 11am-1pm
HISTORY WORKSHOP: Got any family heirlooms that were passed down across generations but you don't really know their importance? Well get down to ID your stuff, helping you research your family history. National Army Museum (Chelsea), free, book ahead, 2pm
HAIKU AND WALK: Explore stories of migration in Clerkenwell's Little Italy, while at the same time learning to compose and recite a haiku. Farringdon Station, £10, book ahead, 6pm-8pm
GHETTO SURVIVOR: Animal rights activist and Patron of the Jewish Vegetarian Society Dr Alex Hershaft will be talking about his life, making the transformation from the Warsaw Ghetto and surviving the Holocaust to advocating for farm animals. Jewish Museum (Camden), free, book ahead, 7pm-8.30pm
CULT SCI-FI: Witness the bizarre and psychedelic Altered States, a 1980 film in which a scientist experiments on himself to unlock different states of consciousness. The screening is preceded by a discussion of the Drug Experience film mini-genre. The Institute of Light, £5, book ahead, 7pm-10pm
ORCHESTRA BIRTHDAY: One of the world's best non-professional orchestras, hear the wonderful sounds of Kensington Symphony Orchestra at their 60th anniversary gala. The Barbican, £12.50-£30, book ahead, 7.30pm
FREE FILM: Find out what life is like for the thousands of refugees who arrive at the Sicilian island of Lampedusa in the award winning documentary Fuoccoammare. If you're interested in what life is like for refugees, read what happened when we met some refugees living in London. The Half Moon (Herne Hill), free, first come first served, 8pm
---
Sponsor message
Celebrate a Hollywood legend with BFI Southbank's Dustin Hoffman season
Cult films, classic movies and even animations — Dustin Hoffman has done it all. This year, the Hollywood actor known for his roles in The Graduate and Rain Man turns 80. To celebrate, the BFI Southbank is dedicating an entire season of screenings to him.
Watch a newly-restored version of The Graduate — the 1967 classic will be re-released in 4k digital print on 23 June to mark its 50th birthday. Otherwise, book in for an evening with Tootsie, Marathon Man, or even Roald Dahl's Esio Trot to appreciate the versatility of the octogenarian Hoffman. Check out the line-up of films here.
---
Art review: the mysterious night
Laurence Jones paints stunning architectural nightscapes, which look like they've come straight out of an American luxury property magazine. Views over cities at nights, swimming pools and a tennis court look eerie as they are devoid of any sign of people. It's a small show but the works are beautiful and mysterious. Laurence Jones at Rebecca Hossack Gallery, 28 Charlotte Street, W1T 2NA, until 27 May, free ★★★☆☆ (Monday-Saturday) Tabish Khan
Theatre review: solemn revolutionary
Now, there's a girl who knows how to get a head. The new take by Yaël Farber (Les Blancs) on the classic tale comes with a novel twist: the action is seen through the eyes of an older version of our protagonist (Olwen Fouere) and portrays her younger self (Isabella Nefar) more as a revolutionary than her usual depiction as being a capricious, lustful or vengeful harpy. The theatricality is turned up to 11 with an ambitious orgy of sound and visual effects to drive forward an often sombre drama. This is as solemn a Salomé that has ever been depicted and all the better for it. Salomé, National Theatre, South Bank, SE1 9PX, from £15, until 15 July ★★★★★ Franco Milazzo
Good cause for the day
CYCLE RACE: Croydon Cycle Fest is back for a third year and there's a chance for you to get on the professional race course. There are three different races: our pick is the Brompton race, for which one has to be wearing a suit in traditional Brompton style. 100% of the proceeds go to charity. Croydon, £20 for individuals or £120 for the team race, book ahead, 18 May
Fun things to do with our friends and sponsor Funzing...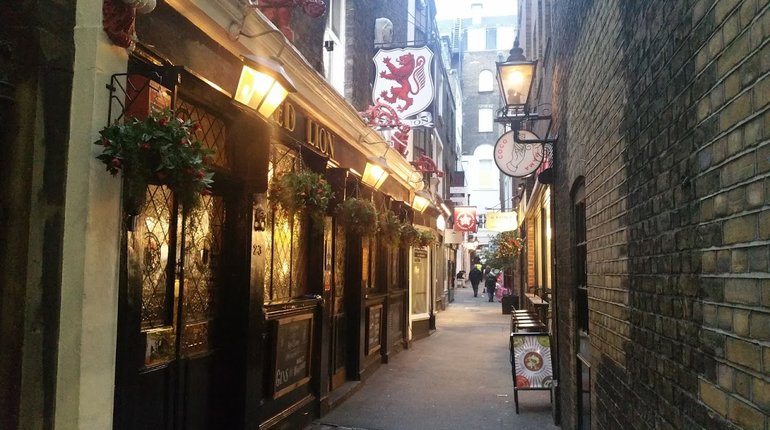 London is a city of incredible transformation. With structural remains that date back to ancient history still in existence, this unique walking tour takes in Lost London in all its former glory. From the Titanic booking office to the graveyards of man's best friend, you'll discover the weird and wonderful places that used to exist in the capital but are now only committed to memory. Using old photographs, newspaper cuttings and stories from the past, you'll be amazed at what has largely been written out of our history books... Get tickets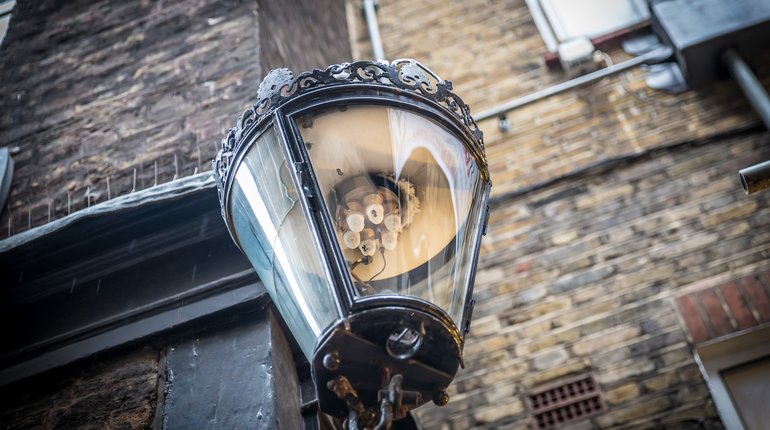 Cross gas lit alleyways and stroll by ancient pubs as you discover forgotten parts of London. See the world's smallest police station and visit London's most superstitious hotel on a walking tour covering everything weird, wonderful and London. £12 Get tickets
If you've never paired ceramics and prosecco before, why on earth not? It's a match made in heaven as Sam and Diana, co-creators of 'Make Your Own', prove at their wonderfully welcoming ceramic painting workshop. Pull up a stool, don an apron and get to work on your very own mug, plate, tile, bowl or ornament. They provide the ceramics as well as a selection of patterns, and will show you exactly how to transfer designs and paint to your heart's content. It's BYO so feel free to pop the prosecco and enjoy the company of like-minded Londoners as you get stuck into your creations. Get tickets
Take to the waters and glide about in this beginner paddleboarding session. By the end of it, you'll be standing up and paddling solo, and there's plenty of help on hand to improve your technique. Change of clothes required. Get tickets