What we're reading
Things to do
HALF TERM: Half term's here, and if you're looking for ways to keep the kids happy, we've got plenty of inspiration, including craft activities, family theatre shows, and indoor energy burners for rainy days. Take a look at our half term guide.
KIDDY CRAFTING: As a part of its LGBT celebrations, the National Maritime Museum is running a morning of crafting and self expression for children, with a bit of naval history thrown in. National Maritime Museum, free, just turn up, 11.30am-1.30pm/1.30pm-4pm
LUNCHTIME CONCERT: Want something to do on your lunch break? Enjoy a free concert in impressive surroundings — vocal ensemble St Martin's Voices are putting on a free concert. St Martin-in-the-Fields, free, just turn up, 1pm-1.45pm
ABC: The alphabet gets a reinvention in this new exhibition which brings together a range of photographers from various walks in life to teach children in a new and creative way. V&A Museum of Childhood, Free, just turn up, until 4 June
BUCKET LIST: After her mother is murdered for carrying out anti-government and corporation protests, Milagros seeks justice. This play follows her as she checks off a bloody list of the those responsible for her mother's death. Battersea Arts Centre, various prices, book ahead, 13 February-4 March
NORTHUMBERLAND HOUSE: Northumberland House on Strand was home to Robert Adam's glass drawing room, one of his most fascinating interior designs. Hear a talk about the architecture of the magnificent room. Sir John Soane's Museum, £10, book ahead, 6pm-8pm
SPLENDOURS AT RISK: Between 1945 and 1985, many statues were erected to bring the UK back to life after the devastation of the war. 41 of them have recently been listed. Join Historic England's Director of Listing Dr Roger Bowdler as he discusses the importance of preserving these statues. The Gallery 70-77 Cowcross Street, £8/£9, book ahead, 6.30pm-8pm
VALENTINE'S  CRAFTS: Show your loved one you care with a hand crafted Valentine's Day card. It doesn't have to be the sappy sonnet stuff — just put your wacky thoughts on paper as you sip on cocktails. Drink, Shop & Do, free when you buy a drink, just turn up, 7pm
ÉMILE ZOLA: Michael Rosen's new book tells the little-known story of French writer Èmile Zola's time in exile in London. Intrigued? Tonight, Rosen is at Conway Hall to talk about the book. Conway Hall, £7.50, book ahead, 7pm-9pm
BOOK WORMS: Join best-selling author Hannah Kent in celebration of her new book, The Good People. A  tale of absolute belief and devoted love, it's based on a true story. Waterstones Piccadilly, £8/£6, book ahead, 7pm-8.30pm
FILM NIGHT: Join psychologist Raj Persaud for a thought-provoking talk and a screening of film How To Be Single. Persaud will explore the science of romance and attraction and lead conversations about what the film is trying to tell its audience — and whether it is true. JW3, £15, book in advance, 7pm-10pm
MONDAY MUSIC: As a part of Resonance FM's annual fundraiser, Bob Sparks will be performing with his R&B band, the The Bloomsbury Group. Other special guests include David Leister and DJ Hybridist, as well as host William English. Kansas Smitty's, £10, book ahead, 7pm-11pm
CHILDREN'S FESTIVAL: Keep the little ones entertained with Imagine Children's Festival at Southbank Centre. Events include author talks, performances of favourites such as The Gruffalo, and a pedal-powered screening of The Little Mermaid. Southbank Centre, various prices, until 19 February
Stage review: A one night stand... with a 91-year old
How about one night stand with a 91-year old?  Actress Thelma Ruby, daughter of a Leeds dentist left Yorkshire to train in New York and is one of the few living actresses to have worked with Orson Welles, appeared alongside Judi Dench as Sally Bowles in Cabaret and Topol in the original Fiddler on the Roof.  Come and be warmed by a lifetime of nice, and naughty, anecdotes. We've seen this one before and we're expecting excellent things this time round.
That's Entertainment with Thelma Ruby, The King's Head Theatre, 115 Upper Street, London N1 1QN. £19.50 , 7pm, 14 February
Art review: Giant fingers & sewer living
This year's Jerwood Solo Projects is the best year yet. Giant flesh coloured fingers present a world of sci-fi feminism, a sewer is converted into a living space in a critique on modern living, and the surveillance state is brought home with a jarring video. Three brilliant and ambitious works in a great exhibition. Jerwood Solo Presentations 2017 at Jerwood Space, 171 Union Street, SE1 0LN. Free, until 26 February ★★★★★
Good cause of the day
Give to a good cause and enjoy Valentine's Day with the Believe In Magic party in Primrose Hill. Stargaze, tuck into locally brewed craft beer or even enter a raffle. Single? Then get together with your mates and enjoy a night of feel-good entertainment. From £25, book ahead, 8pm-11.30pm [14 February]
Fun things to do with our friends and sponsor Funzing...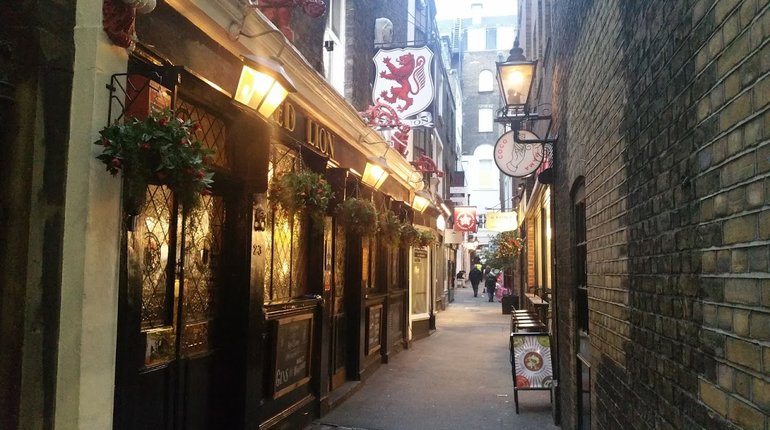 London is a city of incredible transformation. With structural remains that date back to ancient history still in existence, this unique walking tour takes in Lost London in all its former glory. From the Titanic booking office to the graveyards of man's best friend, you'll discover the weird and wonderful places that used to exist in the capital but are now only committed to memory. Using old photographs, newspaper cuttings and stories from the past, you'll be amazed at what has largely been written out of our history books... Get tickets
Whether you're a pre-grated cheddar sprinkler or mimolette fan, this cheesy walking tour will delight your senses. Starting off at a cheese counter in Mayfair that has been serving for more than 300 years, you'll tour the city's best dairy delights - including Fortnum & Mason, where the royals get their fix. Get tickets
Get creative with your partner in this date night with a difference. Between you, you'll get to create your very own piece of artwork on a large canvas. Help is on hand if you need it, but freestyle pieces are always encouraged… Get tickets
The City of London is home to spectacular skyscrapers, but it's also home to some fascinating history. Join Matt on a tour of the Square Mile's ancient alleyways, old churches and imposing architecture - including two sites associated with the occult, and one of the City's most haunting memorials to the power of the Blitz. Get tickets