Things to do today is sponsored by ICE.
What we're reading
Things to do
FOOD MARKET: 20 of London's most innovative street food vendors pitch up for your lunch hour. Do you need any more encouragement than that? Courage Yard (Tower Bridge), free entry, just turn up, 11am-3pm
SUSTAINABLE FOOD WEEKEND: You needn't feel guilty chowing down the food in here — it's all from local farms and artisanal producers all over Italy. Pick up some tips for your home cooking too, at one of the free seminars or cooking classes. Mercato Metropolitano (Elephant & Castle), free, just turn up, 11am-11pm, until 17 September
DEMANDS OF CONFLICT: War is tough stuff, so how do the soldiers deal with the demands of the job? From alcohol, to drugs, to lucky charms, Dr Fiona Reid explores the ways our troops have self-medicated over the years. National Army Museum (Chelsea), free, just turn up, 11.30am
STREET FAYRE: The annual Charlotte Street Fayre kicks off celebrate@fitzrovia with a delicious line-up of street food stalls, live kitchen demonstrations and competitions. Arrive on an empty stomach for this one: you're going to want to eat a lot... Charlotte Street (Fitzrovia), free, just turn up, midday-8pm
FREE WALK: Aphra Behn was the first woman in the country to become a professional writer, way back in the 17th century. On the first free walk of this two part series, you'll learn more about her life as a writer. Holborn Station kiosk, free, just turn up, 1pm-1.45pm
LGBT IN ISLINGTON: From the UK's first gay mayor to the first gay MP, Islington is an area of many LGBT 'firsts'. Commemorate 50 years since the 1967 Sexual Offences Act on this guided walk of the area, covering key sites in the life of local LGBT figureheads. Angel tube, £10, book ahead, 2pm
BATTLE OF BRITAIN NIGHT: Swing on down to this vintage shindig. Hear old classics from the 1930s and 1940s mingled in with retrofitted contemporary pop, and have a gander at war planes including Spitfires and Hurricanes. RAF Museum (Hendon), £14, book ahead, 6.30pm-9.30pm
COMEDY CARNIVAL: Had a rubbish week at work? Laugh it all off at this stand-up comedy show. Who knows what talent you might discover — the likes of Milton Jones and Jack Whitehall played here in their infancy. Bar Rumba (Shaftesbury Avenue), £16, book ahead, 8pm-10pm
THE NIGHTJAR: Enjoy live music from The Nightjar, who play harmonies with tight inter-locking guitars, and deep vocals to create a supernatural and psychedelic ambiance. The band will be supported by a new project, comprising of artists Samantha Whates and Josienne Clarke. The Gallery Cafe (Bethnal Green), £8, book ahead, 8pm-11pm
FRUIT TONES: These guys are pretty simple, really: rock n' roll with hooks, no tricks. With all the attitude of an underground punk outfit, yet all the sweet pop sensibility — even Liam Gallagher counts himself as a fan. The Shacklewell Arms, free, just turn up, 8.30pm-midnight
---
Head to EngineeringLate for a glimpse into the world of civil engineers
Civil engineers are the brains behind a huge amount of our city, from the water that comes out of our taps, to the way that London's waste is disposed of — essentially, these guys are the cogs that make the capital work. You can find out what they actually do at the Institution of Civil Engineers' unique late event on 22 September. The evening event runs from 6pm-9.30pm, at the famous One George Street, the nucleus of civil engineering.
Explore the building to a soundtrack of live jazz, have your say in a debate on the best infrastructure project of the last 200 years, or grab a team for the engineering pub quiz. Learn how to take epic photos before hearing from the CEO of the Museum of London Archaeology about discoveries that have been made during Crossrail.
Why not ditch the pub and check out this exciting event — you may just think about London in a different way. Pre-register for your free ticket here.
---
Art review: stunning mountains
Holly Zandbergen paints beautiful mountains using lashes of oil paint, so they almost pop off the canvas. The depth can't be appreciated until you see these luscious large scale works in person. There are only a handful of them, but they are breathtaking. Holly Zandbergen: I Sit in the Blue of the Hills, Rebecca Hossack, 28 Charlotte Street, W1T 2NA. Free, until 30 September ★★★★☆ (Monday-Saturday) Tabish Khan
Food review: pretty good a manger
On paper Cojean doesn't sound that different to the rest of London's sandwich-and-salad chains: chicken Caesars, smoked salmon sandwiches, bright orange and deep green juices. But the Parisian import's doing some things differently, with 10% of its profits going to charity, via a foundation with projects ranging from training programs in Calcutta and nutrition programmes in Sri Lanka to emergency assistance for homeless people in France. There are also some refreshing differences on the food front. The juices are about the same as you'd find at Crussh and similar chains - fresh, zingy and pricey. But the generic-sounding lunch options come with interesting twists and French flair: the chicken Caesar's garnished with fresh raspberries, a cream cheese sandwich is spread with honey, and the vegetarian lasagne option - currently pumpkin, spinach and hazelnut - is surprisingly low-cal but feels thoroughly rich. There's just one branch in London for now, but if it multiplies here at the same rate it has in Paris that'd be très bien in our books. Cojean, 50-52 Ludgate Hill, EC4M 7EX. ★★★★☆ Lydia Manch
Theatre review: elegy for a bygone era
The late David Storey's final play, The March on Russia, once again mines a rich seam from his northern working-class background with a quietly moving domestic drama that reflects the huge social change in 20th century British life. The son and two daughters of a retired collier and his wife pay them a surprise visit to celebrate their 60th wedding anniversary in their Yorkshire country home. Gentle humour gives way to more serious revelations as tensions between the family come to the boil along with the kettle for countless pots of tea. Ian Gelder and Sue Wallace are superbly convincing as the bickering but mutually dependent couple in Alice Hamilton's assured production for Up in Arms that burns slowly but warmly like the coal fire. Orange Tree Theatre, 1 Clarence Street, Richmond TW9 2SA. Tickets from £22.50, until 7 October. ★★★★☆ Neil Dowden
Good cause for the day
UNITE FOR GRENFELL: Olympia London plays host to this special boxing event titled UNITY, with all proceeds from the evening donated to causes supporting the victims and community affected by the Grenfell Tower fire. Olympia London (Kensington), £20, book ahead, 7pm-midnight
Fun things to do with our friends and sponsor Funzing...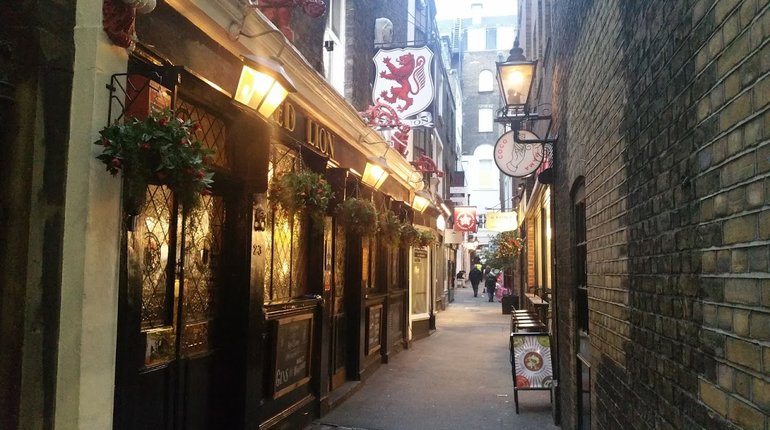 London is a city of incredible transformation. With structural remains that date back to ancient history still in existence, this unique walking tour takes in Lost London in all its former glory. From the Titanic booking office to the graveyards of man's best friend, you'll discover the weird and wonderful places that used to exist in the capital but are now only committed to memory. Using old photographs, newspaper cuttings and stories from the past, you'll be amazed at what has largely been written out of our history books... Get tickets
Whether you're a pre-grated cheddar sprinkler or mimolette fan, this cheesy walking tour will delight your senses. Starting off at a cheese counter in Mayfair that has been serving for more than 300 years, you'll tour the city's best dairy delights - including Fortnum & Mason, where the royals get their fix. Get tickets
Get creative with your partner in this date night with a difference. Between you, you'll get to create your very own piece of artwork on a large canvas. Help is on hand if you need it, but freestyle pieces are always encouraged… Get tickets
The City of London is home to spectacular skyscrapers, but it's also home to some fascinating history. Join Matt on a tour of the Square Mile's ancient alleyways, old churches and imposing architecture - including two sites associated with the occult, and one of the City's most haunting memorials to the power of the Blitz. Get tickets