Things to do today is sponsored by Houses of Parliament.
What we're reading
Things to do
BUTTERFLY HOUSE: Get up close to hundreds of beautiful butterflies as the Horniman Museum opens its tropical indoor garden. This specially-planted habitat is the perfect place to discover more about these fluttering friends. Horniman Museum and Gardens (Forest Hill), £5.40, book ahead, 10am-4.30pm
SNAIL CARAVAN: Join this giant story-telling snail in getting closer to nature. Learn more about the wonderful world of invertebrates and the fascinating creatures that inhabit London's Royal Parks. Regent's Park, free, just turn up, 11am-3pm
SECRETS OF THE MOVIES: A snapshot of contemporary poster design and behind the scenes photography from the best UK films released in cinema this year. Don't forget to check out the LEGO model cinema, too. The Gallery (Soho) free, just turn up, until 30 August
HONEYSCRIBE: Greenwich Peninsula is a wild place, you know. Discover a range of pressed and preserved plants from around the area in this pop-up herbarium, and pay homage to the importance of bees in the ecosystem. The Gateway Pavilions (North Greenwich), free, just turn up, 1pm-3pm
BROKEN: Boy meeteth girl. Boy loseth girl. Boy bareth soul. This is Shakespeare fused with a modern day love story, capturing the highs and lows of falling in and out of love. Part of the Camden Fringe. Etcetera Theatre, £10, book ahead, 6.30pm
WUNDERKAMMER: Improv comedy inspired by TED-style talks from experts. Neither the audience nor the performers have seen the talks before, making for a unique evening of discovery and laughter. The Vaults (Waterloo), £8, book ahead, 7pm
EXTREME CHEESE: Taste the smelliest, biggest, strongest and oldest cheese around at this evening of extreme cheese. We're all cheesed out just thinking about it. Vivat Bachhus (Farringdon), £20, book ahead, 7pm
GLOBAL SOULS: Elif Shafak is one of today's most respected public intellectuals and cultural commentators, and the most widely read female writer in Turkey. Speaking on how the world can navigate today's challenges, she argues we must focus on building bridges, not walls. St. Martin in the Fields, free, book ahead, 7pm
LOVE LETTER TO ASIA: Set in a karaoke bar somewhere in Asia, this performance inspired by living and working in the continent features dance routines, confessions and endless hashtags. Camden People's Theatre (King's Cross), £7.50, book ahead, 7.15pm
5, 6, 7, 8: Stomp all night with the premiere of this new musical comedy, following the dismal love lives of four work colleagues — and featuring all the hits of 90s pop giants Steps. Part of the Camden Fringe. Upstairs at the Gatehouse (Highgate), £12, book ahead, 7.30pm
WHINES AND SPIRITS: Ghost meets Eastenders in this comedy drama about a flamboyant clairvoyant's evening that goes terribly wrong when a divorced, deceased and bickering couple won't leave. Part of the Camden Fringe. Hen and Chickens Theatre (Islington), £10, book ahead,7.30pm-8.30pm
---
Sponsor message
Looking for something different to do? Check out the Houses of Parliament
This summer, discover the Houses of Parliament. Visitors can take an incredible guided or audio tour of both the House of Lords and House of Commons. Follow the Queen's processional route from the Robing Room and into the Central Lobby, and be sure to admire the artwork as you pass through the Royal Gallery.

In the Commons, keep an eye out for the Speaker's Chair and those infamous green benches. Both will look familiar if you've followed the recent election coverage. After your tour, why not relax with afternoon tea looking out at Lambeth Palace and the London Eye? Ring the changes and learn about this institution steeped in history; find out more about the tours here.
---
Art review: shimmering colours
These beautiful works in white, blue, yellow and red mess with your eyes as you walk past them, shimmering and changing colour depending on the viewing angle. They are a joy to look at and lovely examples of well designed optical art. Alberto Biasi at Tornabuoni Art London, 46 Albemarle Street, W1S 4JN. Until 15 September, free. ★★★★☆ (Monday-Saturday)
Food review: one more reason to be into Pop Brixton
'Modern dining, ancient techniques' is how chefs Remi Williams and Aaron Webster pitch their offering. We were fans of their Chapel Bar residency last year, and the smoking, brining, curing duo's first permanent site in Brixton turns out to be better still. Perched on Pop's mezzanine level, we eat flanked by treetops on one side and wistful punters forming an orderly queue on the other. The cooking's light of touch — though there has to be a staggering amount of skill and attention to detail going into dishes like the lamb merguez tartare, delicate and meaty in one hit, you're never bludgeoned over the head by the cleverness of it. Dishes are simply presented, unexpected flavours teased out of the main ingredients rather than added over them in a sauce. Surprising stars of the dinner are the tomatoes — served with a squiggle of smoked and lightly charred ricotta — and the London Mess dessert we didn't really think we wanted (cherries and fragments of dried fruit balancing out the creaminess). In extra welcome news, you can book. And you should — because it's small, lovely, and already bustlingly, deservedly popular. Smoke & Salt, Pop Brixton, Brixton Station Road, SW9 8PQ. ★★★★★ Lydia Manch
Theatre review: Road voices frustration of dead-end lives
Jim Cartwright's iconic Road was an implicit condemnation of unemployment and social inequality under Thatcherism in its portrait of working-class residents in a northern town who are desperate to escape their cul-de-sac existence. Thirty years on, this sketchy play lacks the same radical impact, but still fizzes with raucous comic energy mixed with flights of tender street poetry. Director John Tiffany retains the eighties setting in terms of fashion and music, drawing committed performances from the ensemble cast who take us on a boozy night out that lurches from side-splitting to gut-wrenching. Road, Jerwood Theatre Downstairs, Royal Court Theatre, Sloane Square, SW1W 8AS. £12‒45, until 9 September [Monday‒Saturday] ★★★☆☆ Neil Dowden
Good cause for the day
THAMES PATH CHALLENGE: Join more than 3,000 other challengers in following England's greatest river on a 100k route from Fulham all the way to Henley-on-Thames. Most will walk, many will jog, some will run... but all are doing it for a good cause. Starts in Bishops Park (Fulham), from £50 + minimum fundraising requirement, book ahead, 9-10 September
Fun things to do with our friends and sponsor Funzing...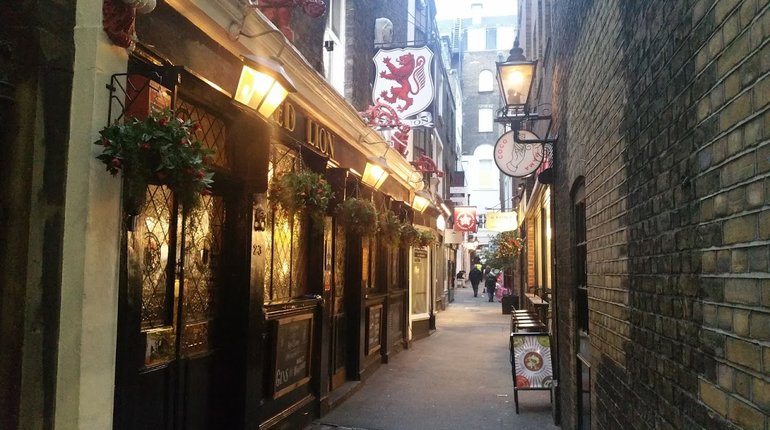 London is a city of incredible transformation. With structural remains that date back to ancient history still in existence, this unique walking tour takes in Lost London in all its former glory. From the Titanic booking office to the graveyards of man's best friend, you'll discover the weird and wonderful places that used to exist in the capital but are now only committed to memory. Using old photographs, newspaper cuttings and stories from the past, you'll be amazed at what has largely been written out of our history books... Get tickets
Whether you're a pre-grated cheddar sprinkler or mimolette fan, this cheesy walking tour will delight your senses. Starting off at a cheese counter in Mayfair that has been serving for more than 300 years, you'll tour the city's best dairy delights - including Fortnum & Mason, where the royals get their fix. Get tickets
Get creative with your partner in this date night with a difference. Between you, you'll get to create your very own piece of artwork on a large canvas. Help is on hand if you need it, but freestyle pieces are always encouraged… Get tickets
Track the journey of humanity through this tour around the British Museum. The tour aims to help you understand why the world is the way it is, and show how humans learned to question absolutely everything. Get tickets