We've got discount tickets for a fantastic new play, . Scroll down for details.
BOOK AND SCREEN WEEK: London Book and Screen Week celebrates stories and the written word in all forms. Events taking place this weekend include backstage tours of the National Theatre, a writing masterclass with Will Storr and a film screening with a live score. See programme for full line-up. Various prices and locations, book ahead, until 19 March
ST PATRICK'S DAY: This year, St Paddy's is being celebrated with a three-day festival of live music, film screenings, talks and family events, culminating in the big parade on Sunday. Check out the full programme — and here's our guide. 17-19 March
YOUR EAST END: What does the East End mean to you? Explore your own and others' opinions on one of London's most diverse areas at this family friendly festival with crafts, workshops and performances. Museum of London Docklands, free, just turn up, 18-19 March
BIRTHDAY BASH: What's better than a normal birthday party? Why, a four day long birthday extravaganza of course. That's what Number 90 Bar & Kitchen is doing; expect DJs, bands, art installations, delicious food and creative cocktails. Number 90 Bar & Kitchen, free, just turn up 16-19 March
ASIA HOUSE FAIR: A bustling pop-up and colourful bazaar is how the Asia House Fair describes itself. Stock up on arts, crafts and foods from across Asia. The venue is just north of Oxford Street, but step inside and you'll feel a million miles from the high street. Asia House, free, book ahead, until 19 March
CHRONIC YOUTH: Barbican is hosting Chronic Youth film festival, focusing on bold and brutal coming of age films, and featuring a mix of cutting edge short films and old favourites. Barbican Centre, various prices, book ahead, 18-19 March
Saturday 18 March
POCAHONTAS: The British Library is holding a packed day of film screenings, panel debates, a lecture and a musical performance exploring the cultural legacy of Pocahontas. British Library, £30/£21, book ahead, 9am-8.30pm
VEGAN MARKET: Head to Hackney Downs for a market packed full of ethical meat and dairy free food. Expect vegan donuts, vegan pie and mash, vegan cheeseburgers and — of course — vegan chicken. Basically it's all vegan. Eat Work Art, free entry, just turn up, 11am-5pm
SCIENCE MEETS SPORT: Imperial College and QPR join forces, to present a day of football, science and family fun. You can measure the speed of your fastest shot, find out what's really in sugary drinks, race robots and so much more. Imperial College White City Campus, free, book in advance, 11.30am-2.30pm
INDIA TOUR: Spend the afternoon in India, in north west London. Visit Neasden Temple, tour the colourful local markets, sample delicious chaat (Gujarati street snacks) and end the day in a simple sit down vegetarian cafe. Ealing Road, £25, book ahead, noon-2.30pm
CLASSIC CARS: The monthly classic car show and meet up returns to Lower Marsh Market in Waterloo. Admire these beauties, aged like a fine wine. There's a flea market going on in the area at the same time. Lower Marsh Market, free, just turn up, noon-4pm
FUNNY ARCHAEOLOGIST: Ask an archaeologist whatever random questions you have on digging up the past and they'll answer them as honestly as possible — often with hilarious results. Queen of Hoxton, £5, book ahead, 3pm-4pm
WHISKY POP-UP: Dram & Smoke are raising a Celtic glass to their Irish brethren for St Patrick's Day with a whisky and live music event. Receive a Talisker cocktail and snack on arrival at this Scottish knees-up. 584 Kingsland Road, £10, book ahead, 7pm-1.30am
COMEDY: Mae Martin, Lou Sanders and Jayde Adams are among the comedians on the bill at tonight's Knock2bag comedy night. Rich Mix, £10/£14, book ahead, 7pm
HAVEN'T STOPPED DANCING YET: This is a night of 70s and 80s soul, funk and disco, for people who remember the tunes first time round and still want to party. £15/£18, book ahead, 7.30pm-midnight
---
Don't miss your chance to grab tickets at a £10 discount for Seventeen — the critically-acclaimed play at the Lyric Hammersmith
is set after the end of the last day of school, when everyone's meant to move on. It's about the cusp of adulthood, the cusp of complete change.
But Seventeen is a coming-of-age story with a difference — one with some surprises up its sleeve...
If you want to come and watch it with fellow Londonist readers, we have a batch of tickets to the performance on 20 March. Even better, you'll get £10 off your tickets, with the best seats in the house for just £25.
For more details and to book your tickets, .
---
Sunday 19 March
LONDON PAINTINGS: An exhibition of paintings by artist Mike Bernard opens today. As well as scenes of Italian towns, Venetian canals and the Cornish coast, his renderings of London landmarks including Thames warehouses and Piccadilly Circus will be on display. Wimbledon Fine Art, free entry, just turn up, 19 March-2 April
ANTIQUES FAIR: Adams Antique Fair has been about since the 1970s, providing London with amazing collector's items. They're back on Sunday with over 140 stalls. The Royal Horticultural Halls, £4, book ahead or turn up, 10am-4.30pm
DICKENS MUSEUM TOUR: Charles Dickens and his young family have gone away for a weekend in the country. In their absence the reticent housemaid is up to her usual tricks. Instead of focusing on her duties, she's more interested in showing you around the house and divulging its secrets. Dickens Museum, £15/£12/£8, book ahead, 10.15am, 11am & 11.45am
ST PATRICK'S PARADE: Today's the day — the parade begins at noon, travelling from Piccadilly to Trafalgar Square, where the finale includes live music, comedy, street food, community stalls and more. Hop over to our guide for everything you need to know about St Patrick's Day in London.  Free, just turn up, from noon
SPRING MARKET: Spend your Sunday enjoying wine, craft beer and scrumptious food, and doing a touch of shopping. It's a collaboration from Burgess & Hall Wines, The Wanstead Tap and E7 Craft Collective. The Wanstead Tap, free, just turn up, noon-6pm
CABARET & TEA: Lauderdale House served as Waterloo Park's tearoom for 70 years, so they're bringing it back as an homage to their past. See some great cabaret from Nigel Richards and Sarah Dearlove alongside a delightful afternoon tea menu. Lauderdale House, £28.50-£14, book ahead, 3.30pm
20 YEARS OF POTTER: It's been 20 years since the publication of the now legendary Harry Potter and the Philosopher's Stone. This is a chance for all Potterholics to see the first film next to one of its major locations, King's Cross. St Pancras Renaissance Hotel, £17, book ahead, 7pm-10pm
Fun things to do with our friends and sponsor Funzing...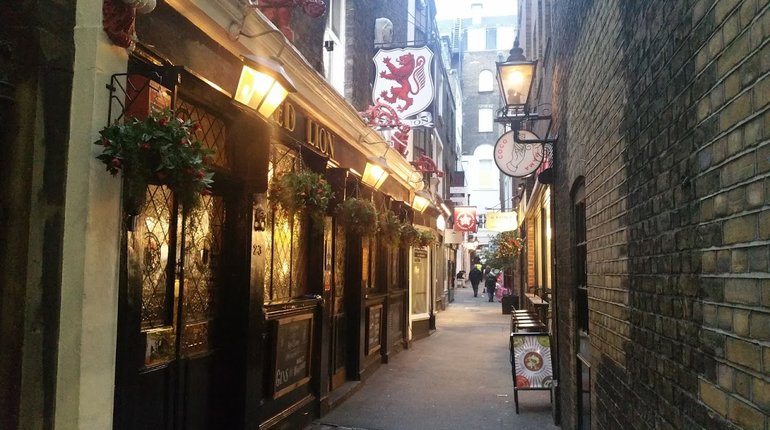 London is a city of incredible transformation. With structural remains that date back to ancient history still in existence, this unique walking tour takes in Lost London in all its former glory. From the Titanic booking office to the graveyards of man's best friend, you'll discover the weird and wonderful places that used to exist in the capital but are now only committed to memory. Using old photographs, newspaper cuttings and stories from the past, you'll be amazed at what has largely been written out of our history books... Get tickets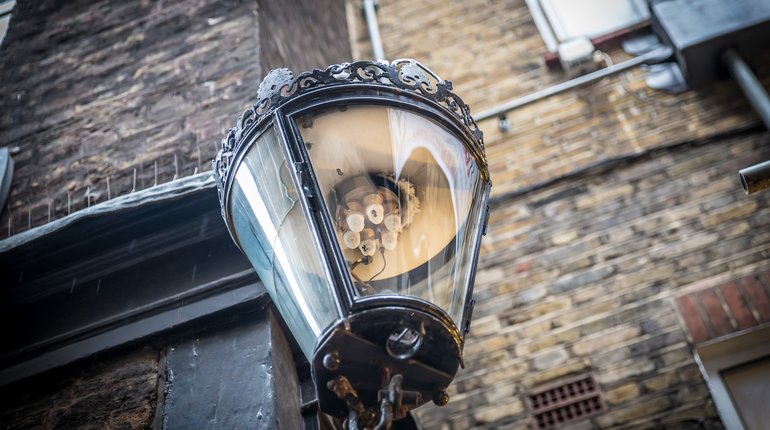 Cross gas lit alleyways and stroll by ancient pubs as you discover forgotten parts of London. See the world's smallest police station and visit London's most superstitious hotel on a walking tour covering everything weird, wonderful and London. £12 Get tickets
Take to the waters and glide about in this beginner paddleboarding session. By the end of it, you'll be standing up and paddling solo, and there's plenty of help on hand to improve your technique. Change of clothes required. Get tickets
If you've never paired ceramics and prosecco before, why on earth not? It's a match made in heaven as Sam and Diana, co-creators of 'Make Your Own', prove at their wonderfully welcoming ceramic painting workshop. Pull up a stool, don an apron and get to work on your very own mug, plate, tile, bowl or ornament. They provide the ceramics as well as a selection of patterns, and will show you exactly how to transfer designs and paint to your heart's content. It's BYO so feel free to pop the prosecco and enjoy the company of like-minded Londoners as you get stuck into your creations. Get tickets