All week
EXTRAORDINARY OBJECTS: A fictional society inspired by the real history of Somerset House has created a 'Club Room', centred on imagination, narrative and storytelling. These might be ordinary objects, but they tell some extraordinary stories. Somerset House, free, just turn up, until 3 September
LEVERS AND COGS:You don't have to be a child to appreciate this giant, colourful piece of artwork — we love it too. Turn the cogs, pull the levers and swing the pendulums in this interactive exhibition. Discover Children's Story Centre (Stratford), £7, just turn up, until 3 September
A CONFLICT EXPLORED: This week is your last chance to catch this intimate display exploring the causes and effects of the Syrian conflict, told through a collection of objects, personal stories and a film experience. Imperial War Museum (Lambeth), free, just turn up, until 3 September
PUBS GALORE: The bank holiday fun doesn't have to end on Monday. Keep the party going all week by selecting a pub from our pub database and enjoying a pint.
Bank Holiday Monday 28 August
HOUSE OF COMMON: Fancy seeing Madness perform on their only UK date of 2017? Then you might want to grab tickets to House of Common festival. And no — we're not talking about the ongoing circus in Westminster... Clapham Common, £47, book ahead, noon-10pm
LONDON TRENDING: Guildhall Art Gallery's exhibition #LondonTrending showcases the collaborations between groups of artists from the mid-20th century through to the early '00s that made London the heart of a cultural explosion. Today's your last chance to see it. Guildhall Art Gallery, free, just turn up, 10am-5pm
PURE ARTISTRY: It's your last opportunity to catch the best of the world's illustrations for 2017 at Somerset House, showcasing 50 shortlisted projects from advertising and design to books and editorial. Somerset House, free, just turn up, 10am-6pm
WATERWAY FEST: If being one of the first boaters to pass under the only double radial lock gate in the country sounds exciting to you, then you're in for a treat at this festival celebrating east London's waterways. Food stalls and live entertainment will keep you fuelled throughout the many events and activities. Queen Elizabeth Olympic Park, free, just turn up, noon-6pm
SCULPTURE TOUR: There's more to the City than just business. Visit each of the 18 world class sculptures dotted about the district on this walking tour led by Karen, an official City of London Guide. Liverpool Street station, £10/£8, book ahead, 2.30pm
SUMMER SCREENING:London's season of deck chair films is almost over, but summer's not quite done yet. Get some sand between your toes and catch the last of Roundhouse's outdoor summer screenings set on the urban beach in the heart of Camden. Roundhouse, £14, book ahead,2.30pm/ 7.30pm
THE NEXT GENERATION: Young hip-hop artists from around the UK — some of whom have performed on Blue Peter and at the 2012 Olympic opening ceremony — come together for a night of dance, music, spoken word and beatboxing. Royal Festival Hall, £15-£20, book ahead, 7pm
Tuesday 29 August
SUPREME COURT:Gawk at the magnificent triple-height library and Lawyers' Suite in this imposing building on Parliament Square. Us normal folk aren't usually allowed in, so make the most of this rare opportunity to visit. The Supreme Court (Westminster), free, just turn up,9.30am-4.30pm
TRANSITION: 30 emerging Middle Eastern artists reflect on the ways transitions — geographical, political and cultural — have taken place in their life, through a range of fine art, calligraphy, sculpture and photography. Menier Gallery (Southwark), free, just turn up, 11am-6pm (until 2 September)
WINDOW:What would you do if you looked out your bedroom window and saw a rather athletic display going on in your neighbours' bedroom? This is a performance about a couple who are always naked, and another who can't seem to look away... The Bread & Roses Theatre (Clapham), £14, book ahead,7.30pm
Wednesday 30 August
HOLBORN HOUSES: Did you know that the only British prime minister to be assassinated lived in Holborn? Tour the houses formerly occupied by famous people, and dwellings from the history of literature and invention. Holborn Station kiosk, free, just turn up,1pm-1.45pm
CATHEDRAL CAPTURES: Photographers — amateur and professional alike — will love this rare, after-hours opportunity to take photos of the Cathedral lit not just by candlelight, but by natural sunlight too. A great way to showcase the stunning stained glass windows. Southwark Cathedral, £10, book ahead, 7pm-9pm
CREATIVE MASTERCLASS: Author Sheila Chandra and renowned street artist STIK join forces to present an organisational masterclass for creative people — helping put you on the path to artistic career success. Foyles Bookshop (Charing Cross), £8/£5, book ahead, 7pm-9pm
---
Take a selfie with Ryan Gosling at Rooftop Film Club
OK, so it's not the real Ryan Gosling, but Rooftop Film Club have drafted in a pretty decent lookalike. He'll be popping up at screenings of Ryan Gosling films throughout the summer, with Rooftop Film Club visitors able to chat with him, take selfies, and watch the film in his presence.
Grab your Gosling-loving pals, book tickets for a screening of Drive or La La Land, and cross your fingers that he picks the deckchair next to yours for kicking back and watching the film. You'll be in La La Land before you know it.
Find out more and book tickets here.
---
Thursday 31 August
ANAGRAM: Who, exactly, is telling the truth about the Syrian conflict? This thought-provoking experience will challenge your perception of the world, and how you live in it. Imperial War Museum (Lambeth), free, just turn up, 10am-6pm, (until 3 September)
ORCHARD TRAIL: Find out about a local community project that plants and cares for a path of native fruit trees in the Grand Union Canal corridor. You can even learn how to build habitat improvements of your own, and help the city become a more sustainable place. Museum of London (Barbican), free, just turn up, 1pm-2pm
ST PAUL'S LATE: When was the last time you visited St Paul's? The twilight hours are a great chance to rediscover the beauty of Wren's great church, away from the hustle and bustle of the daytime crowds — plus, it's a rare chance to take photographs inside. St Paul's Cathedral, £10, book ahead, 6.30pm-9pm
FIRE AND ICE:This innovative writing workshop helps you take the fear out of writing, and get the very best out of your work. Perhaps it'd help us write better listings... Free Word Centre (Clerkenwell), £20, book ahead, 7pm-9pm
Friday 1 September
SMALLS FILM FEST:A true champion of independent film making, this festival has been running since 2006. Join the 16,000 strong community of movie makers in celebrating the best of the short film industry. Calvert 22 (Shoreditch), various prices, book ahead,1-5 September
MASCULINITY AT WAR: You might think of British Army officers as martial and masculine, but the truth is that during the 18th century, many would find it difficult to live up to these manly ideals. Explore how martial masculinity was understood at the time through this rich collection of personal writings. National Army Museum, free, just turn up, 11.30am
PALACE GARDENS: Did you know that Lambeth Palace lays claim to the oldest continuously cultivated garden in London? We've already paid it a visit, and this rare open day is your chance to do the same — it's the last one of the year. Lambeth Palace Gardens, £5 (which goes to charity), just turn up, noon-3pm
ROOFTOP PARTY: It wouldn't be a Shoreditch party if it wasn't on a rooftop. Enjoy Indian themed food, drinks and entertainment at this summer special party in aid of Wonder Foundation's empowering education projects. 10 Wellesley Terrace (Old Street), £20, book ahead, 6pm-10pm
FEMALE OF THE SPECIES: Celebrate deadly females, dangerous women and queen bees at this night of events exploring whether the female of the species is more deadly than the male. There's comedy, talks, performances and workshops — and food, of course. Dulwich Picture Gallery, £12, book ahead, 6pm-10pm
NEVER BEEN MELLOW?: This is the club that never knowingly fades a sax solo. Safe to say they take their music pretty seriously, then. Care to join them for some soft rock and pop? Marine Ices (Camden), free, just turn up, 7pm-9.30pm
Saturday 2 September
SAMPLE AUTUMN: Get your hands on something truly original; emerging fashion, beauty, art, lifestyle and homeware designers are showcasing their new work — including some special one-off pieces as well as high end labels such as Chloe and Celine from the One and Only Designer Sale — all curated by Hemingway Design. The seasonal food market will provide a real taste of autumn, and there will be live music from Giles Peterson's label Brownswood Recordings. Greenwich Peninsula, free entry, just turn up, 2-3 September (sponsor)
THE LONG ROAD: This free conference marks the 70th anniversary of the Partition of India, and its effect on the people of India, Pakistan and Britain. A variety of speakers are in attendance, offering a variety of viewpoints on issues of geography, history, politics and more. National Army Museum, free, book ahead, 10am-5pm
LONDON'S GHOST SIGNS: Discover an often overlooked part of the urban fabric on this ghost sign tour, led by expert tour guide Sam. We loved it when we went, and there's a lot more to discover than just the ghost signs too. Stoke Newington station, £15, book ahead, 10.50am-1.30pm
FAMILY DAY: Help artist Emma McGarry build a collaborative, multi-limbed rhizomatic structure at this family fun day. Don't worry, we don't know what that means either, but it sounds fun, right? Whitechapel Gallery, free, book ahead, noon-4pm
AGRICULTURAL SHOW: The Phoenix Garden has reopened after an 18 month closure, and this agricultural show is the perfect place to check it out. A traditional Punch and Judy show accompanies other activities, including rare breed farm animals. St Giles in the Fields Churchyard (Covent Garden), free, just turn up, noon-6pm
WOMEN SOLDIERS: 100 years ago, the Women's Army Auxiliary Corps was founded, marking the first time women could join the army outside of nursing roles. Learn more about the expanding role of women in our armed forces in this free tour. National Army Museum, free, just turn up, 2.30pm-3pm
COLOMBIAN FOOD: Taste unique tropical flavours on this 3.5 hour culinary tour of Colombian food, right here in London. You might want to arrive with an empty stomach for this one, as tickets include plenty of tastings. Elephant and Castle tube, £45, book ahead, 5pm-8.30pm
MURDER ON THE TERRACE: Set in the fitting grounds of a north London stately home, this family-friendly murder mystery is sure to get minds racing. Charles is mysteriously found dead after a respectable garden party to celebrate Lord Cava's retirement, but who's to blame? Forty Hall Estate (Enfield), £7-£11, book ahead, 7pm-9.30pm
Sunday 3 September
BLACK TIE WHITE LIE: Smudged mascara, bow ties askew, feather boas trailing... join this theatrical bunch in pretending to have been up all night, and putting on a bit of a jolly in front of a bemused morning crowd. Top it all off with a big breakfast, just like the days when you did stay up all night. Waterloo Bridge, £5, just turn up, 10am-midday
PARALLEL LONDON: Fancy a fun run but don't feel at home at the more competitive events? This is the world's first fully inclusive fun run and family festival — all ages and abilities, no cut off times and everyone running side by side. Queen Elizabeth Olympic Park, £30, book ahead, 10am-5pm
REJUVENATED JUNK: It's the last day to check out this exhibition of recycled and upcycled artefacts, gathered from 33 countries around the world. From hats made from tin cans to bags made from ring-pulls, there's plenty to surprise in here. Heath Robinson Museum (Pinner), £6, just turn up, 11am-4pm
AFROBEACH: Why trek to the seaside when there's 1,000 tonnes of sandy beach right here in London? The UK's largest urban beach transforms into a African-Caribbean party, with access to all the thrilling amusement rides too. BeachEast Amusement Park (Queen Elizabeth Olympic Park), £20, book ahead, midday-11pm
EID FAYRE:Join for a day of great grub at the grill, tee-total tipple and happy high-noon hijinks at this wild west themed Eid fayre. Funds raised will go to Walou, a charity supporting street children in Morocco. The Woodlawns Centre (Streatham), £2, just turn up, 2pm-6pm
SECRET LISTENERS: This little-known, but great deception of the second world war meant that the war was shortened by up to four years. Historian Helen Fry sheds light on how British Intelligence bugged the conversations of over 10,000 German prisoners-of-war at three clandestine stately houses. Forty Hall Estate (Enfield), £5, book ahead, 3pm-4pm
SHARP TEETH: Fans of performance art are spoilt for choice at this evening of theatre, storytelling, poetry and music. Stimulate your Sunday brain and check out this week's lineup. Theatre 503 (Battersea), £12, book ahead, 7.45pm
Fun things to do with our friends and sponsor Funzing...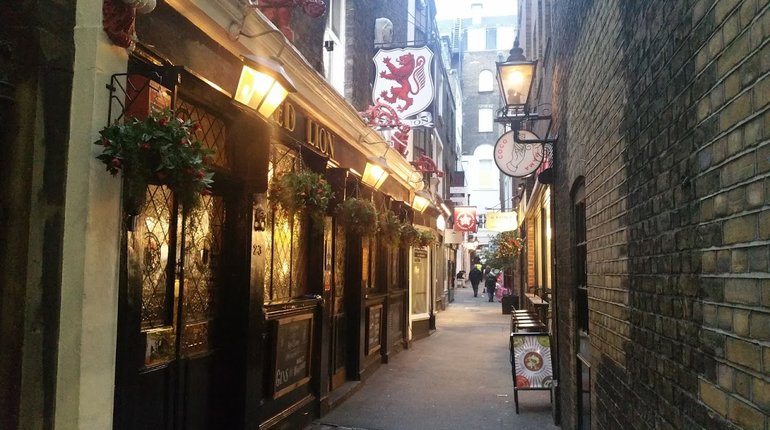 London is a city of incredible transformation. With structural remains that date back to ancient history still in existence, this unique walking tour takes in Lost London in all its former glory. From the Titanic booking office to the graveyards of man's best friend, you'll discover the weird and wonderful places that used to exist in the capital but are now only committed to memory. Using old photographs, newspaper cuttings and stories from the past, you'll be amazed at what has largely been written out of our history books... Get tickets
Take to the waters and glide about in this beginner paddleboarding session. By the end of it, you'll be standing up and paddling solo, and there's plenty of help on hand to improve your technique. Change of clothes required. Get tickets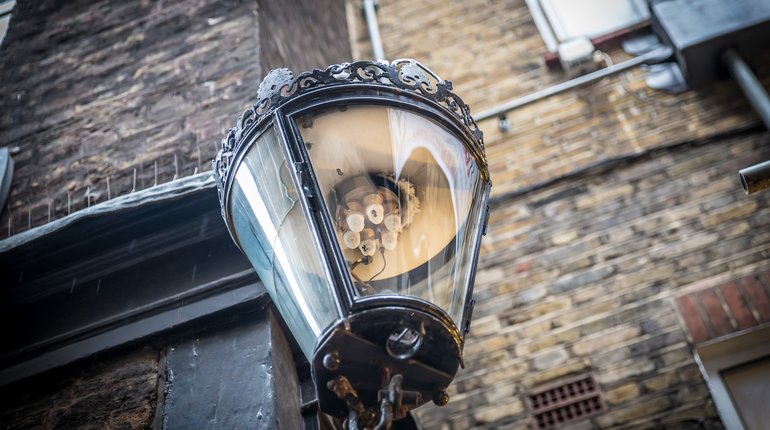 Cross gas lit alleyways and stroll by ancient pubs as you discover forgotten parts of London. See the world's smallest police station and visit London's most superstitious hotel on a walking tour covering everything weird, wonderful and London. £12 Get tickets
The afterlife is an intriguing subject, but how close to ghosts do we truly want to get? For those with a fascination of all things spooky, test your limits with The Westminster Ghost Walk. You'll explore this deeply historic and fascinating area of London and hear tales of ghosts, poltergeists and body snatchers along the way. Your experienced guide will lead you through dark alleyways, haunted buildings and human burial grounds - sharing the chilling secrets London has long been hiding in its past. Get tickets