Things to do this weekend is sponsored by Films in Concert.
All weekend
BARE LIT: This literature festival for writers of colour returns to The Albany for the third time and, if their lineup is anything to go by, it's set to be a charm. Enjoy live storytelling, creative workshops, and poetry performances curated by Apples & Snakes. The Albany (Deptford), from £10, book ahead, 25-27 May
FERIA DES LONDRES: Sip sherry and swoon over Spanish guitar on the South Bank, where a traditional Andalusian Feria is about to pitch up. Feria Des Londres brings the magic of Southern Spain's annual spring fairs to our own fair isle, with flamenco dance displays, colourful casetas and much more. Bernie Spain Gardens (South Bank), free entry, just turn up, 25-27 May
STREATLIFE: This free festival looks almost too good to be true. An all-star line-up of the capital's finest street food vendors rub shoulders with the best craft beer bars while none other than Frank Turner sets the stage aflame. There's no advance booking, so make sure you get down there early to avoid getting stuck in the queue. Alexandra Palace, free entry, just turn up, 26-27 May
LONDON CHEESE PROJECT: Treat yourself to an un-brie-lievablely cheesy weekend at the Geffrye Museum. It's welcoming Britain's best cheesemongers and street food traders for a three day celebration of artisan cheese. Geffrye Museum in Hoxton (note that the museum itself is currently closed for refurbishment), £5, book ahead, 26-28 May
FOODIES FESTIVAL: Gastronomes will be in heaven at this three day feast with grub to suit every flavour of foodie. As well as a whole village of street food and live music from The Hoosiers, a host of celebrity chefs are in residence to divulge their culinary secrets. Got a sweet tooth? You'll also have the chance to make midsummer cupcakes and psychedelic meringues — washed down with a tipple from the giant Pimm's Teapot. Syon Park (Brentford), from £18, book ahead, 26-28 May
---
Sponsor message
Calling all Trekkies: don't miss this double bill
Star Trek fans, get ready to boldly go to the Royal Albert Hall next weekend, as the impressive venue screens a double bill of Star Trek films, complete with live performance of Michael Giacchino's spine-tingling musical score.
Begin your journey on board the Starship Enterprise with Star Trek — In Concert on Saturday, and continue your intergalactic voyage with Star Trek Beyond — In Concert on Sunday. The Royal Philharmonic Concert Orchestra will perform live at both screenings, meaning you can experience the films like never before.
It's an event all true Trekkies won't want to miss.
Films In Concert: Star Trek takes place 2-3 June 2018. Tickets are £30-£70 per screening and need to be booked in advance.
---
Saturday 26 May
VEGAN BOTTOMLESS BRUNCH: Indulge in a cruelty-free cure for your bank holiday hangover at London's first Happy Cafe, The Canvas. It's offering bottomless vegan brunch with unlimited sourdough and as much fizz as you can knock back in 90 minutes. If hair of the dog isn't for you, there are non-alcoholic alternatives available. The Canvas Cafe (Shoreditch), £25, book ahead, 11am-4pm
RARE BIRDS: Get yourself suited and booted for festival season at Rare Birds Festival Market, which is coming to roost in east London for one day only. Fashion magpies will flock to their selection of designer and vintage partywear — flashy enough to make even a peacock go green with envy. 93 Feet East (Brick Lane), free entry, book ahead, 11am-6pm
FLOWERFUL ELEPHANT: Explore Elephant & Castle's newest park at this green-fingered neighbourhood gathering. A fun-filled family day out that celebrates all things growing, there will be performances, stalls, and games workshops. Elephant Park (Elephant & Castle), free, just turn up, 12pm-5pm
CROYDON ART WALK: Apparently, central Croydon now boasts the biggest collection of street art in Europe, with artists from all over the world turning up to add some colour to its concrete. See the artwork and find out how it all got started at Croydon's first official street art walking tour. RISE Gallery, £10.57, book ahead, 12.30pm-2pm
GERMAN WINE-OFF: There's more than one Riesling to get excited about Vagabond Wine's celebration of German vino. They'll be pitting Deutschland's varietals against offerings from all over the world for you to taste while munching on cheese and charcuterie. Vagabond Wines (Victoria), £35, book ahead, 1.30pm
CHILDREN OF ODD: Who doesn't love a bit of intrigue? Get on your soapbox and question the absurdity of the world and our own lives under the reassuring cover of anonymity at an interactive show where absolutely everyone in the room conceals their identity with the help of a mask. 2Northdown (King's Cross), £5, book ahead, 4.30pm-5.30pm
HIP HOP KARAOKE: From Kendrick Lamar to The Sugar Hill Gang, you're invited to smash it live on stage at the Tate (major props to anyone who makes it to the end of Rapper's Delight). DJ Pursey and Bobby Champagne Jr. are here to help you live out your hip hop fantasies. Terrace Bar, Tate Modern, £9-£15, book ahead, 6.30pm-10.30pm
KNOCK2BAG: Rich Mix is ready to knock it out of the park with another stellar line-up of comedians waiting to tickle your funny bone. Tonight you can see the likes of Aisling Bea, David Trent, and Felicity Ward perform an eclectic mix of stand-up, sketch, and character comedy. Rich Mix (Shoreditch), £14, book ahead, 7pm
BAUHAUS PAINT PARTY: Channel the bold colours and geometric forms of Wassily Kandinsky and Paul Klee at Paint Jam's Bauhaus art party. Not only will you create your own work of art, you'll be greeted by a prosecco reception, a fabulous artist host, and a banging DJ playing all night long. Secret venue, £30, book ahead, 7pm-10pm
ALT-CHOIR: Jesca Hoop, Maya Youssef and Charlotte Church are among the guest artists joining London Contemporary Voices for a concert of alt-choral covers. The programme of superstars includes hits from Joni Mitchell, Bjork, and Laura Mvula. Union Chapel (Islington), £16.75, book ahead, 8pm
Sunday 27 May
ART THERAPY: If you've experienced a bereavement, this drawing workshop could be a useful creative outlet for expressing your feelings. Led by bereavement charity Grief Encounter, two artists will introduce their own work on the theme of loss, before you have a go at putting pencil to paper yourself, drawing a personal belonging you've brought along with you. Freud Museum (Hampstead), £20, book ahead, 9.30am-12.30pm
WILLOW LANTERN MAKING: Channel the likes of John Constable, JMW Turner and Tacita Dean at workshop where the whole family can create a beautiful willow lantern inspired by landscape artists past and present. Royal Academy of Arts (Piccadilly), free, just turn up, 11am-3pm
SWAP ON THE GREEN: Freshen up your wardrobe in time for summer with the help of Betsey's Closet Swap Shop. This time, they're taking things outside. Take your unwanted but still totally wearable items of clothing along, collect your points and get ready to shop new-to-you clobber til you max 'em out. Tottenham Green Market, £3, book ahead, 11am-4pm
OKIDO MAKE-AND-DO: Get ready to make some noise with your little ones on a journey of scientific discovery. This month's activity hour is all about music, and includes demos and teaching sessions courtesy of workshop facilitators from hit kids' magazine and TV show Messy. Copper Beech Cafe (Dulwich), £8, book ahead, 11.45am-4.30pm
LANGUAGE OF FLOWERS: Whether you want make a declaration of love, or simply get your flatmate to finally take out the bins, it can be sometimes be tricky to find the right words. Luckily, our zany Victorian forebears came up with a coded communication to express their feelings without any awkward conversations — the language of flowers. Resurrect the lost art of floriography at this afternoon workshop, where you'll make floral messages to send to your friends, lovers, and mortal enemies. Pump House Gallery (Battersea Park), free, just turn up, 12pm-4pm
DOWN FOR THE COUNT: The Hideaway Jazz Club is here put a swing into your step with a family-friendly lunchtime concert. The Down for the Count Swing Orchestra bring the sounds of the swing era into the 21st century, and under 16s can get their groove on for free. Hideaway Jazz Club (Streatham), £15, book ahead, 12pm-4.30pm
WALTHAMSTOW WALK: See the house that a teenage William Morris and, later, the man who brought us Sweeney Todd, both called home on a walk that looks beyond Walthamstow's mile-long market. You'll also discover a hidden theatre, 12th century architecture, and a glittering artistic legacy before winding up at the neon treasure trove that is God's Own Junkyard. Meet outside William Morris Gallery, from £9, book ahead, 2pm-4pm
IAN MCKELLEN MOVIE: From Bolton to Middle Earth and beyond, national treasure Sir Ian McKellen is a legend of both stage and screen. Celebrate his birthday weekend with a viewing of McKellen: Playing the Part — a fully authorised interview featuring never-before-seen archival material and candid personal titbits. Rich Mix (Shoreditch), from £6, book ahead, 3pm
CRAFTY CACTI: Things are about to get prickly in Whitechapel, where Plants and Crafts are hosting a cactus garden workshop. Simply select your cacti and create a mini urban garden that'll look right at home on your bedroom windowsill while nibbling on succulent-themed vegan cakes. Go on, it's for charity. 10 Cable Street (Whitechapel), £30, book ahead, 3pm-5pm
BEY-Z DOES IT: Celebrate a decade of the world's ultimate power couple at Old Street Records. The store is set to get drunk in love on Jay Z and Beyonce's killer collection of tracks, as DJ Hwen Rascale takes over the decks. Old Street Records (Old Street), free before 10pm, book ahead, 5pm-3am
Fun things to do with our friends and sponsor Funzing...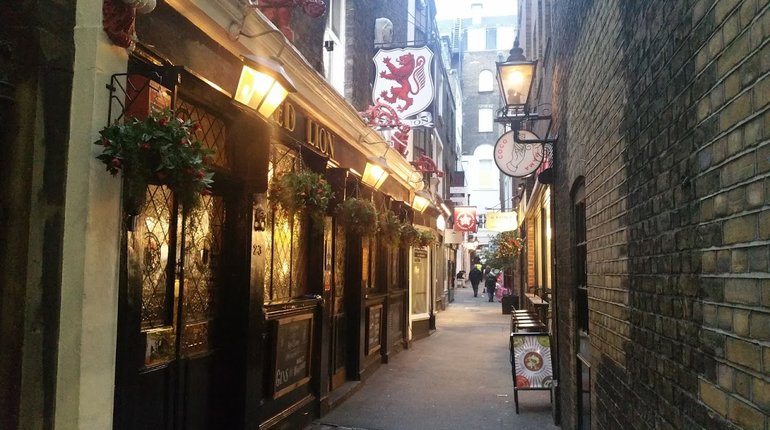 London is a city of incredible transformation. With structural remains that date back to ancient history still in existence, this unique walking tour takes in Lost London in all its former glory. From the Titanic booking office to the graveyards of man's best friend, you'll discover the weird and wonderful places that used to exist in the capital but are now only committed to memory. Using old photographs, newspaper cuttings and stories from the past, you'll be amazed at what has largely been written out of our history books... Get tickets
Whether you're a pre-grated cheddar sprinkler or mimolette fan, this cheesy walking tour will delight your senses. Starting off at a cheese counter in Mayfair that has been serving for more than 300 years, you'll tour the city's best dairy delights - including Fortnum & Mason, where the royals get their fix. Get tickets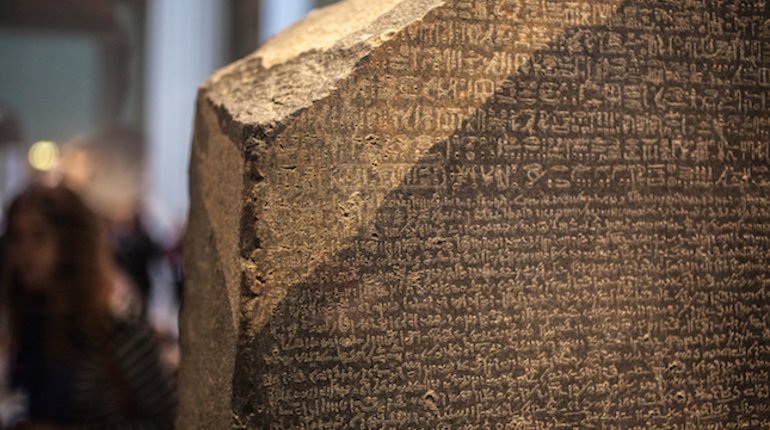 Track the journey of humanity through this tour around the British Museum. The tour aims to help you understand why the world is the way it is, and show how humans learned to question absolutely everything. Get tickets
Take to the waters and glide about in this beginner paddleboarding session. By the end of it, you'll be standing up and paddling solo, and there's plenty of help on hand to improve your technique. Change of clothes required. Get tickets