Things to do today is sponsored by Ice.
What we're reading
Things to do
CARNABY FASHION FEST: Carnaby is hosting a four day celebration for the London fashion week festival. Over these four days you can enjoy free fashion and beauty talks, workshops, giveaways and competitions. Carnaby, free, just turn up, 9am-9pm, until 24 September
MANSION TOUR: Take a tour inside the Duke of Monmouth's 17th century gaff. In 1732, Benjamin Hoskins Styles bought the place and the current appearance of the mansion including the decorations and paintings can be traced to his time there. Moor Park Mansion (Rickmansworth), free, book ahead, 10am-12pm
CUBAN DELIGHT: Everyone's doing afternoon tea, so how about you try a fresh new take all the way from Cuba named Sombresa. Take in stunning views of London, alongside quality rum and desserts. City Social (Bank), £10.50, just turn up, noon-late
ONE SUN ALLOTMENT: This herbal workshop has fresh produce from the the Living Under One Sun allotment which you can use to make herbal tea blends and lip balms. Museum of London, free, book head, just turn up, 1pm-2pm
ROMAN LONDON: Join Roman London expert Simon Elliott to hear about the early history of Roman London. Learn how it was founded, its destruction during the Boudiccan Revolt and subsequent recovery, and how it matured to become a key commercial and administrative centre. Guildhall Library, £5, book ahead, 6pm-8pm
THE PRODUCTIVITY PUZZLE: You'll need your thinking cap for this discussion on productivity in Britain. Jagjit Chadha discusses why productivity in the UK is poor, and argues that Britain will not find a solution to its economic problems without increasing labour and total factory productivity. Barnard's Inn Hall (Holborn), free, just turn up, 6pm-7pm
SKETCHBOOK FEST: This festival of art showcases the work from local and international artists. The exhibit focuses on process and information with illustration, digital art, architecture, sound and moving image. The Archivist (Haggerston), free, just turn up, 6.30pm-10pm
FAGIN'S TWIST: The only twist in this tale is that Oliver is not the protagonist. Instead Fagin, the villain of Dickens' classic tale takes the lead in this musical comedy. Dance company Avante Garde imagine Fagin's youth, his escape from the workhouse and his search for riches on the streets. Queen's Theatre (Hornchurch), £14, book ahead, 7pm, until 23 September
CRIME SCENE IMPROVISATION: This improv-comedy show solves a surreal murder mystery created by the audience. The show is shaped by audience suggestions and the cast don't even know who the killer is. Museum of Comedy (Bloomsbury), £10, book ahead, 7pm-8pm, until 3 November
STAND UP SLAM!: Stand-up comedy will go head to head with poetry this evening with potentially unexpected and hilarious results. Well i suppose you'll be the judge of that on the night as you get to decide the winners and losers. Camden Comedy Club, £5, book ahead, 8pm-10pm
---
Sponsor message
Find out what makes our city tick at this Engineering late
Civil engineers are the brains behind our city. Find out how they make everything from waste to water function properly at the Institution of Civil Engineering's late event on 22 September.
The home of civil engineering, One George Street, will be opening its doors from 6pm for an evening of infrastructure, archaeology and information. There will be talks on how to take amazing photos, debates on the best infrastructure project of the last 200 years, and even a quiz on engineering if you think you're up to the challenge.
Find out about the artefacts uncovered during projects like Crossrail with the CEO of the Museum of London Archaeology — all to the soundtrack of some live jazz with top musicians.
The event is completely free, but you must pre-register to get a ticket.
---
Theatre review: don't worry he's amazing
It's hard to fathom some people. Take the 800-strong crowd who snubbed John Kearns in a Russell Kane support slot last year (according to Kearns, it was so deathly quiet, you could hear a beer can cracked open). Take the woman who's nodded off in the front row this evening. Despite those egregious false choppers and monk-esque wig, Kearns is a good natured fellow, giving her the benefit of the doubt. "I could reference back to you all night, but I like to rely on my material," he quips to another punter. And what material Don't Worry They're Here is furnished with. Seemingly inconsequential everyday snapshots (putting a fiver on the Cotswold Chase, trying to scan in a Creme Egg, slapping a concrete wall with your palms) are daubed with Kearns' pathos, his musings on death and cherishing the journey that wends towards it. He paints imaginary sweet shops furnished with phallic Bertie Bassetts, greasy spoons visited by fake John Majors — and just when he has you roaring with laughter, pans out to show the wider, sadder, more heartwarming picture. Kearns is at his most joyous, though, when he himself struggles to contain the giggles, cranes over to the curtain and has a lick of those gnashers, until he's composed again. As for us, we're a rollicking mess for the entire set. The only thing we don't get tonight is how anyone could doze through such genius. John Kearns: Don't Worry They're Here, Soho Theatre, 21 Dean Street, Soho, W1D 3NE, £12-£17. Until 30 September, check website for dates. ★★★★★ Will Noble
Food review: the rise and rise of Rosa's
Rosa's expansion is a good thing for anybody into reliable Thai food classics. And now Rosa's ten London branches are branching out from the hits, with new regional menus specific to different locations. Soho's serving up southern Thai, and a new northern Thai menu's arrived at their Seven Dials restaurant. Showcasing flavours and dishes from Phetchabun — hometown of Rosa's co-owner, Saiphin Moore — you can see the northern, mountainous influences in the dishes. The Gaeng Hung Lay is rich, sticky and dense — a slow-cooked pork curry, simmered with tamarind, lemongrass, galangal and shallots. Good winter-is-coming food. Nam Prik Ong's a meaty dip of minced pork, cut through with chilli and coriander: perfect for scooping up with prawn crackers or dipping tiny broccoli florets into. Both make for a great introduction to northern Thai heat and meat, though we mix it up with non-northern fiery drunken noodles: four out of five dishes on the new menu are distinctly porky, so it's a relief their greatest hits are still available to give some variety. But this is a great way to explore some lesser-known regional Thai dishes, along with some old favourites. Rosa's Thai Cafe, 26 Earlham Street, WC2H 9LN. ★★★★☆Lydia Manch
Art review: chaotic creations
Jean Dubuffet was a radical who ignored mainstream art and created his own style, that was closer to street art than the fine art of the time. This show at Pace London brings together works never seen before in the UK. Despite their novelty, these aren't his strongest works with a lack of focus in each painting, so they don't grab you in the same way his simpler pared down works do. Jean Dubuffet: Theatres de memoire at Pace London, 6 Burlington Gardens, W1S 3ET. Until 21 October, free ★★☆☆☆ (Tuesday-Saturday) Tabish Khan
Good cause for the day
The Surgeon, the Streets and the Scalpel, is a talk provided by Mr Duncan Bew, the lead clinical trauma surgeon at King's College Hospital. He's speaking about his role as a trauma surgeon and what his charity — GAV (Growing Against Violence) — does in order to help reduce knife and gun crime on the streets of London. The talk is free but you can send a donation to Leann's Amazing Medics Programme to help increase the number of medical students from under represented backgrounds. The Worshipful Society of Apothecaries (Blackfriars), free, book ahead, 5.45pm-7pm
Fun things to do with our friends and sponsor Funzing...
London is a city of incredible transformation. With structural remains that date back to ancient history still in existence, this unique walking tour takes in Lost London in all its former glory. From the Titanic booking office to the graveyards of man's best friend, you'll discover the weird and wonderful places that used to exist in the capital but are now only committed to memory. Using old photographs, newspaper cuttings and stories from the past, you'll be amazed at what has largely been written out of our history books... Get tickets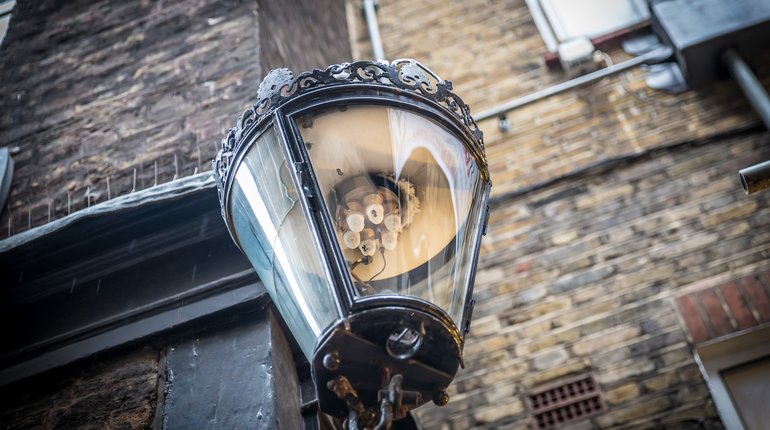 Cross gas lit alleyways and stroll by ancient pubs as you discover forgotten parts of London. See the world's smallest police station and visit London's most superstitious hotel on a walking tour covering everything weird, wonderful and London. £12 Get tickets
Take to the waters and glide about in this beginner paddleboarding session. By the end of it, you'll be standing up and paddling solo, and there's plenty of help on hand to improve your technique. Change of clothes required. Get tickets
Join a full moon ceremony and uncover how to fully appreciate the cycles of nature, and how these align with the cycles of our own bodies. Simply, the full moon is a time when our energy peaks - a time of fruition, a time of perception, a time of strength. In this ritual experience, Ena and Gammadian will take you on a beautiful journey guided by the moon, lead a guided meditation and create a safe space in which to reflect, relax and grow in the company of like-minded people. Get tickets