Things to do today is sponsored by Queen Elizabeth Olympic Park.
What we're reading
Things to do
KICK & PLAY: Is your kid the next Wayne Rooney or Toni Duggan? This activity session might give him/her a head start.Kick & Play is a parent-child pre-soccer and movement program specifically designed for toddlers between 12 and 24 months. Finchley Road, Free, book ahead, 10am-10.45am, until 14 December
ED BALLS IN CONVERSATION: This conversation has Balls (former cabinet minister Ed, that is). Hear him discuss his life and career, his experience with stammering, and the importance of keeping mentally well. National Gallery, free, book ahead, noon-2pm
GLADIATORS: Do you remember the 1990s? Well just in case you don't, there was a TV show that used to pit members of the general public against turbocharged muscle-heads in a series of daring and increasingly ridiculous physical challenges. Now you can try something similar yourself in Paddington. Merchant Square, free, book ahead, noon-2pm
DIGGING DEEP: Have you ever wondered how skyscrapers are built... and how they stay up? This seminar covers all that and more. The event will also announce the winners of the Structural Concrete Student Competition 2017. The Building Centre (Bloomsbury), free, book ahead, 6pm-8pm
RASTA PASTA: Join the Michelin starred Galvin brothers in Spitalfields for an evening of reggae music, entertainment, and food. They're serving a Jamaican menu with Italian and French influences, including dishes such as Negril Beach spicy vegetable lasagne, French fries 'poutine', fried plantains and Appleton rum and raisin ice cream. Galvin Hop, free, book ahead, 6pm
TREES: Trees not only provide us with the oxygen we breathe, but apparently they are the foundation for private property... well the Tree Charter is at any rate. Learn about the charter's impact at this talk, and discover how trees and forests have been used in art and culture. The British Library, £10, book ahead, 7pm-8.30pm
BOOK SLAM: Head over to the priory Church for an evening of live reads. The line-up includes cult author John Niven, the Macabees front man Orlando Weeks, and Pussy Riot's Maria Alyokhina who will read an account of her arrest, trial and imprisonment. The Priory Church of the Order of St John, £15, book ahead, 7pm
COLOUR THE CITY: If the daily routine of an orderly office life is bringing you down then Debbie Warrener might be able to help you. Her messy workshop will give you the chance to relive a childhood pastime, and go wild with paint. Hive Dalston, £25, book ahead, 7pm-9.30pm
DRAW YOUR STORY: Have you always wanted to create your own comic book? Graphic novelist and art teacher, Roger Mason, is tutoring on how to create characters from scratch, giving you tips on how to improve your drawing, and breaking down the mechanics of cartooning. Bureau of Silly Ideas (Brixton), £20, book ahead, 7.30pm-9.30pm
CLARE TEAL'S TRIO: Jazz artist and broadcaster Clare Teal brings her trio to perform at this fundraiser for the National Jazz Archive. Clare has been voted British Jazz Singer of the Year three times. So if you like jazz, you're in for a treat. Loughton Methodist Church, £20, book ahead, 7.45pm-9.45pm
---
Sponsor message
Say goodbye to summer at this free festival
Craft beer, farm animals, live music and comedy all make an appearance at Harvest Stomp festival at Queen Elizabeth Olympic Park on 24 September.
Jam and chutney tastings, folk dancing and farm animals will fill the park, alongside local bands, food and drink stands and performances. Old school games, food stalls, bee-keeping and cookery workshops are also scheduled.
Make the most of being in east London's stunning park, and check out the nearby canal-side bars or venture to the top of the iconic ArcelorMittal Orbit sculpture. You can even take a ride on the world's longest tunnel slide to get back down to the bottom — you'll have to get a ticket for this bit though. If an all-ages, free entry festival floats your boat, then Harvest Stomp is for you — get all the details here.
---
Art review: swirling sculpture
Talented sculptor Richard Stone has created sinuous sculpture that complements the bright abstract paintings on the wall. It's rare talent to find an artist who is equally adept at sculpting and painting, but it's the beautiful marble sculptures that are our favourites. Richard Stone: Everywhen at Kristin Hjellegjerde, 533 Old York Road, SW18 1TG. Until 8 October, free. ★★★☆☆ (Tuesday-Saturday) Tabish Khan
Food review: insert sporting pun here
Stately, formal and with the cricket-club-circa-1980 vibe extremely on point, framed, signed test match shirts and black and white photos of W. G. Grace hang on the wall. Like plenty of hotel restaurants, the vibe tends towards the corporate and carefully neutral, but the wealthy-sports-club set up means that feels on-theme. And any hint of beige is blasted away on arrival by the sizzling lamb plate on a neighbouring table, sending clouds of meaty fragrance through the room. Chef Ken Wang's menu takes in traditional regional dishes: Sichuan squid, Chengdu chicken, and Huaiyang cuisine like the Emperor's Crispy Duck — a dish so butterflied, prawn-stuffed and elaborately rich that during the Qing dynasty it was allowed for the Imperial family alone. Slow-braised pork belly comes as a pile of soft, juicy meat draped over gelatinous rice, the hefty portion size and serious richness making it better shared between several than eaten solo. That's true for all of our dishes, tiny dim sum platter aside. Our recommendation: go double on the dim sum, halves on everything else and you'll eat like an emperor. It ain't cheap, though — so be prepared to pay like one too. Chinese Cricket Club, 19 New Bridge Street, EC4V 6DB. ★★★★☆ Lydia Manch
Theatre review: the end is nigh
Dark energy pulsating through internationally renowned Israeli choreographer Hofesh Shechter's new show Grand Finale threatens to spiral out of control as catastrophe seems imminent. The feeling of angst surely reflects the deeply uncertain times we live in. His company of 10 increasingly desperate tribal dancers share the stage with a formally dressed sextet of classical musicians, like the band playing on as the Titanic sinks, while Shechter's loud recorded electronic score evokes a sense of foreboding. As bodies become inert they are dragged away or reanimated in a danse macabre, as the walls close in and the light fades. Grand Finale, Sadler's Wells Theatre, Rosebery Avenue, EC1R 4TN. Tickets from £12, until 16 September. ★★★★☆ Neil Dowden
Good cause for the day
The Remembering Rhinos charity book launch will be introduced by Will Travers OBE, President of Born Free Foundation, and include talks by Saving the Survivors founder, vet and photographer Johan Marais and former Wildlife Photographer of the Year Steve Winter. Some of the images from the book will be auctioned this evening and you'll be able to buy one of the books and get it signed by on of the photographers. Royal Geographical Society, from £25.07, book ahead, 7.30pm-10.30pm
Fun things to do with our friends and sponsor Funzing...
London is a city of incredible transformation. With structural remains that date back to ancient history still in existence, this unique walking tour takes in Lost London in all its former glory. From the Titanic booking office to the graveyards of man's best friend, you'll discover the weird and wonderful places that used to exist in the capital but are now only committed to memory. Using old photographs, newspaper cuttings and stories from the past, you'll be amazed at what has largely been written out of our history books... Get tickets
Whether you're a pre-grated cheddar sprinkler or mimolette fan, this cheesy walking tour will delight your senses. Starting off at a cheese counter in Mayfair that has been serving for more than 300 years, you'll tour the city's best dairy delights - including Fortnum & Mason, where the royals get their fix. Get tickets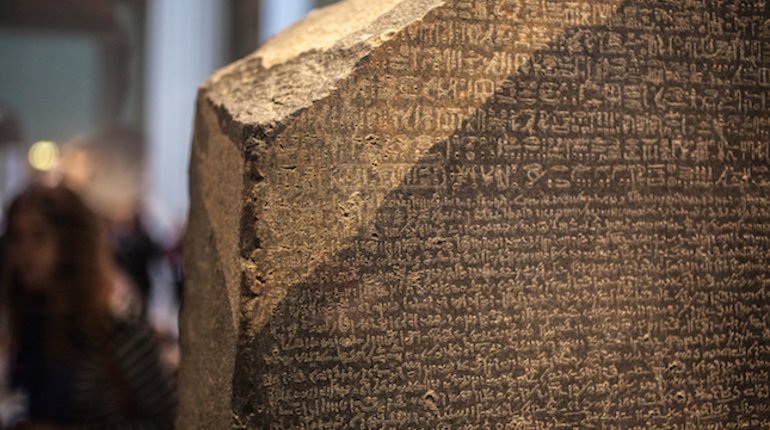 Track the journey of humanity through this tour around the British Museum. The tour aims to help you understand why the world is the way it is, and show how humans learned to question absolutely everything. Get tickets
Take to the waters and glide about in this beginner paddleboarding session. By the end of it, you'll be standing up and paddling solo, and there's plenty of help on hand to improve your technique. Change of clothes required. Get tickets